http://www.peakbagger.com/climber/ascent.aspx?aid=937700
~4500′ elevation – clean prominence: 2500′ – isolation: 24.5 mi
GPS log available at peakbagger link above.
Time-lapse video of drive off pavement
Wireless communications site – off-grid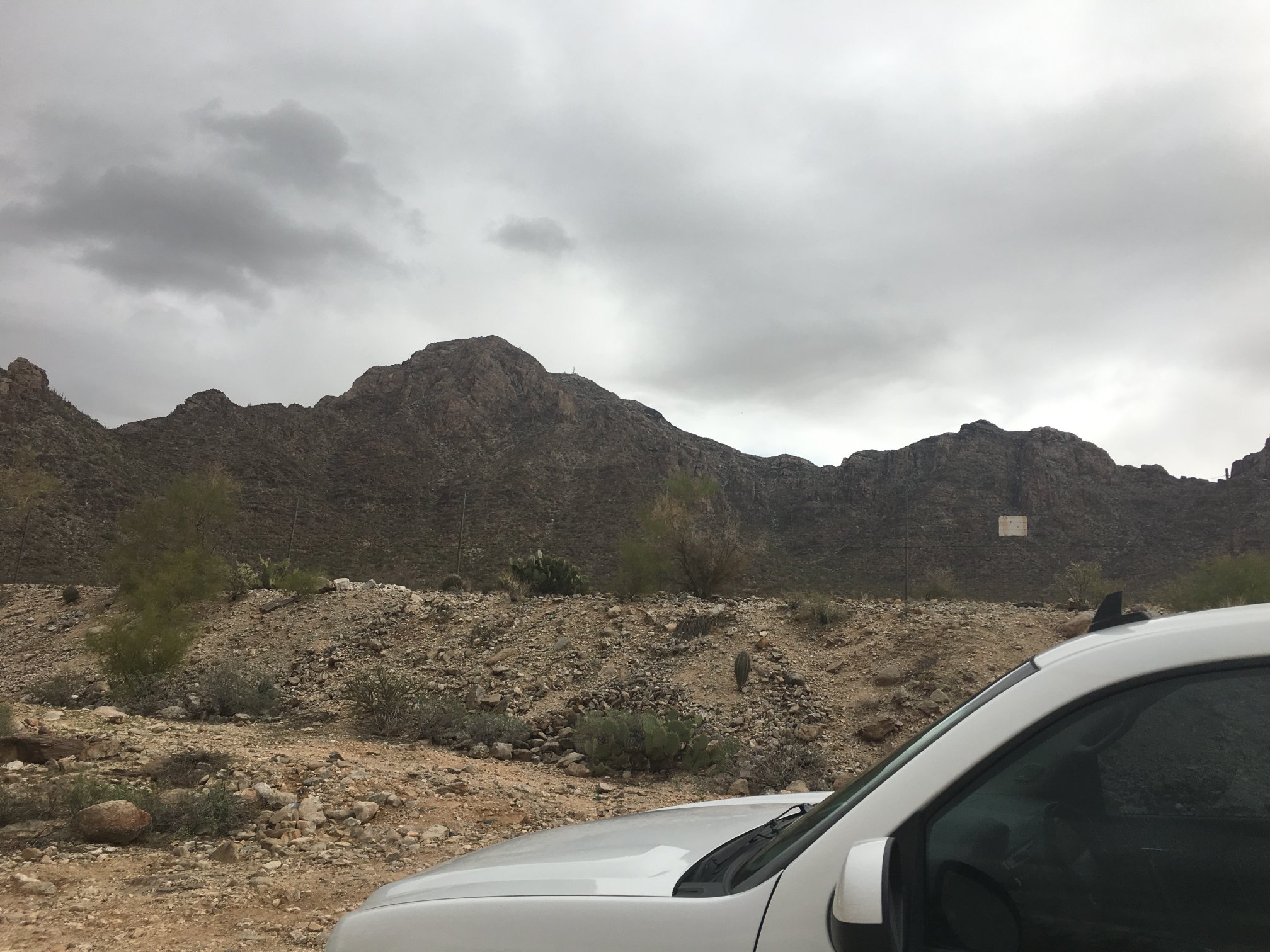 At the trailhead around 1000. Cloud cover promised a cool day for a hike.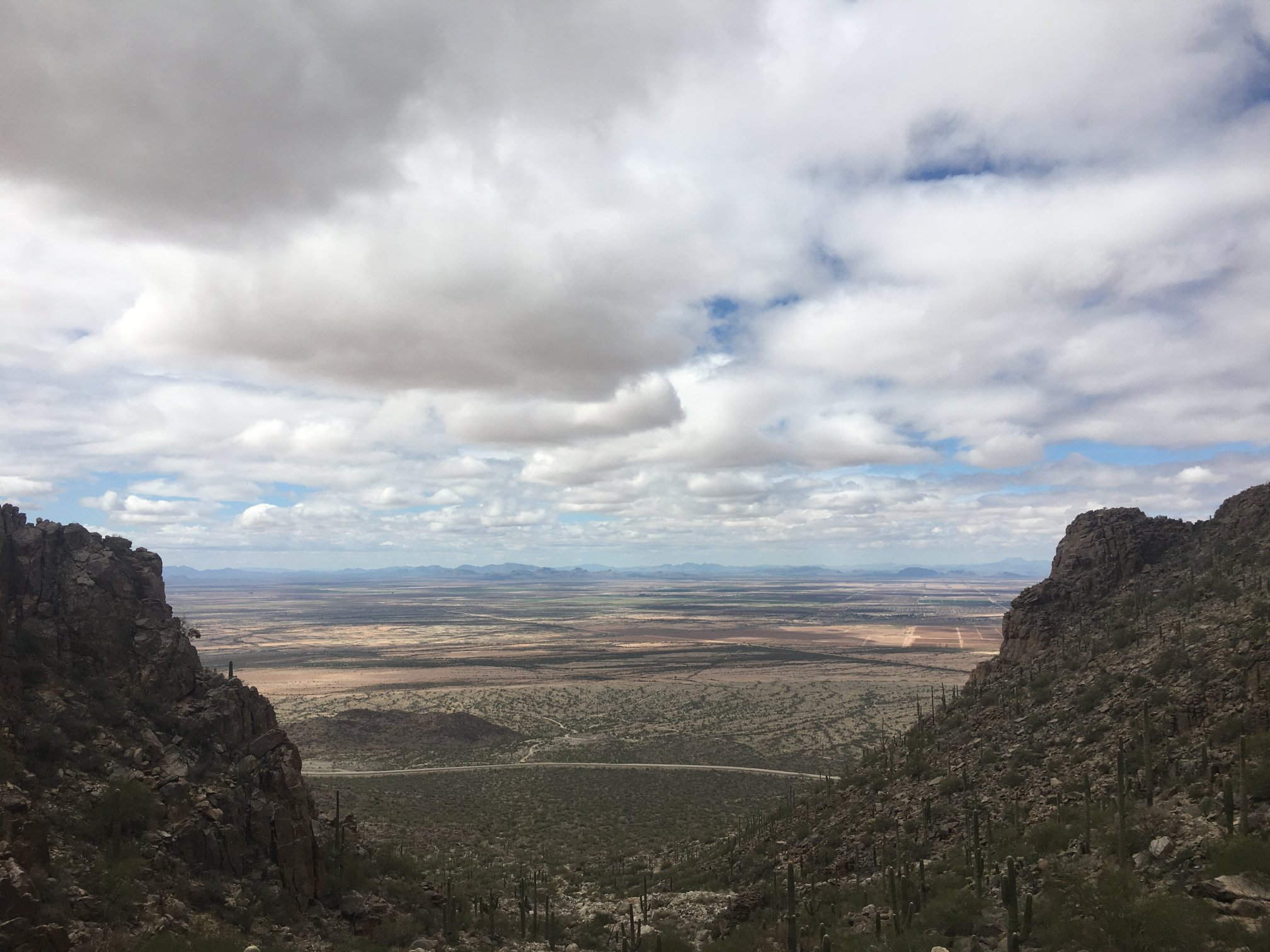 Looking down the main canyon back toward the CAP Tucson extension (the curved line in the middle-foreground). Trailhead is just about where the canal touches the right canyon slope.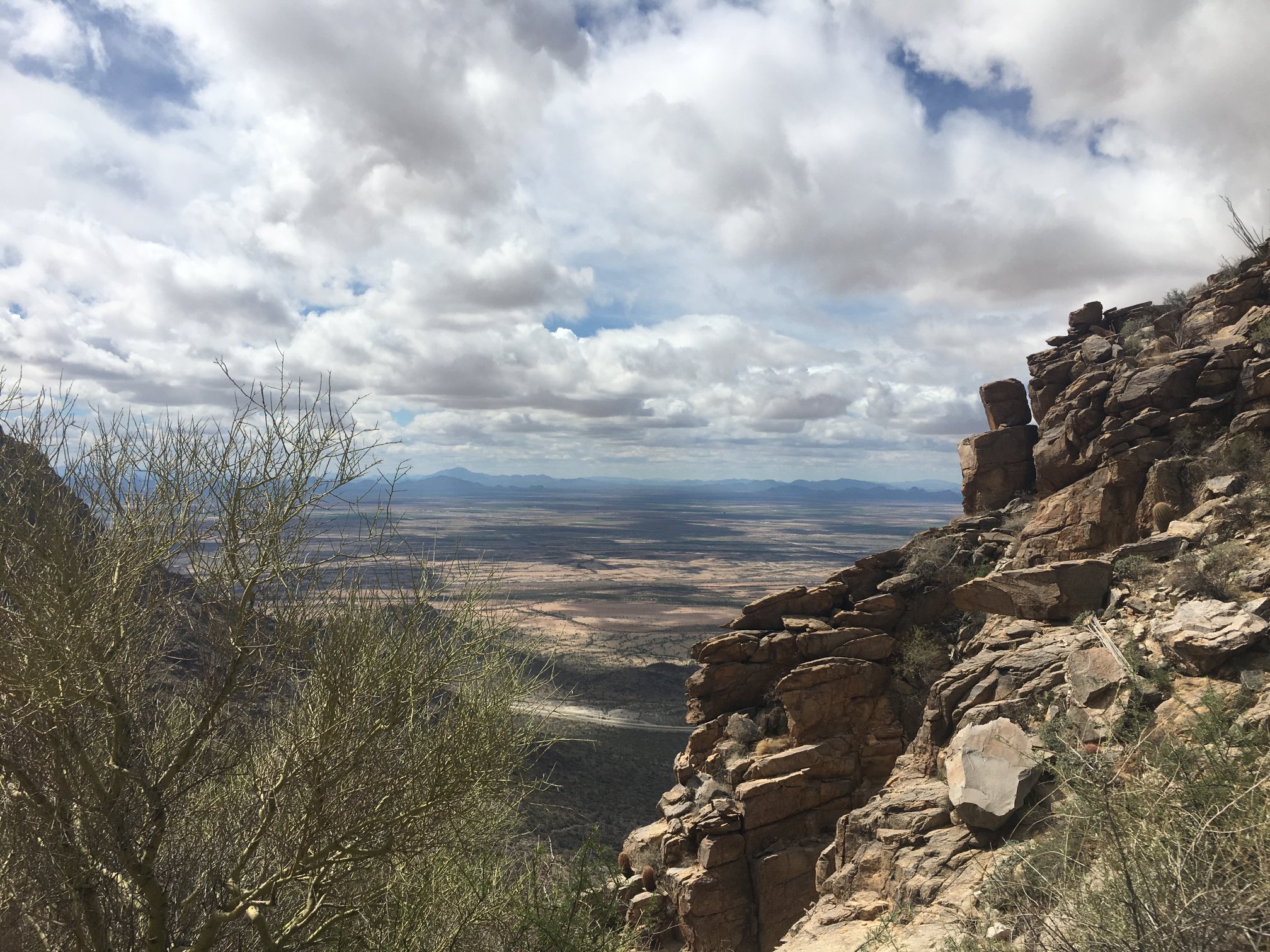 Now in the narrow slot that climbs abruptly out of the main canyon.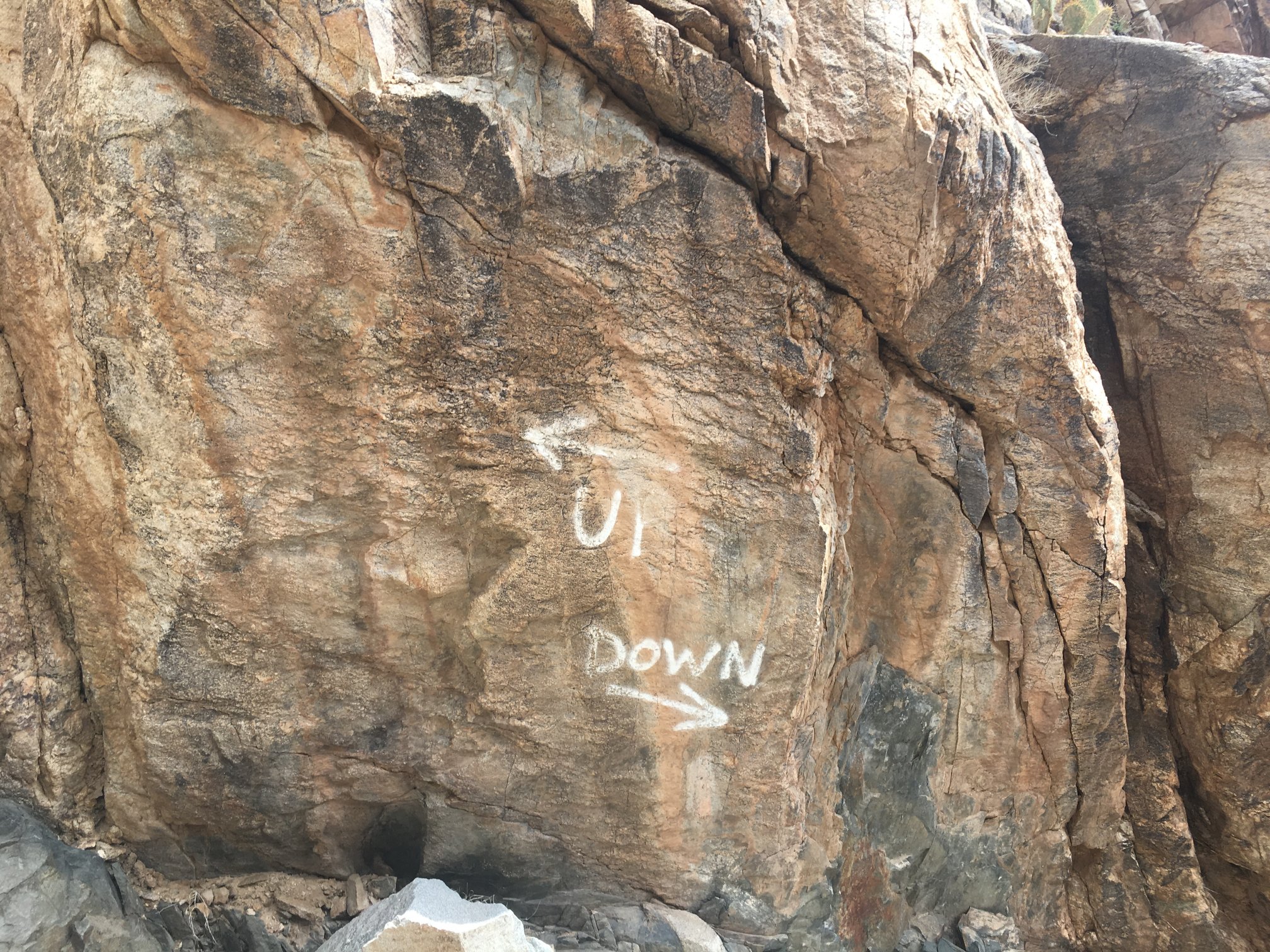 A handy, helpful bit of guidance for someone who's vertical-orientation challenged.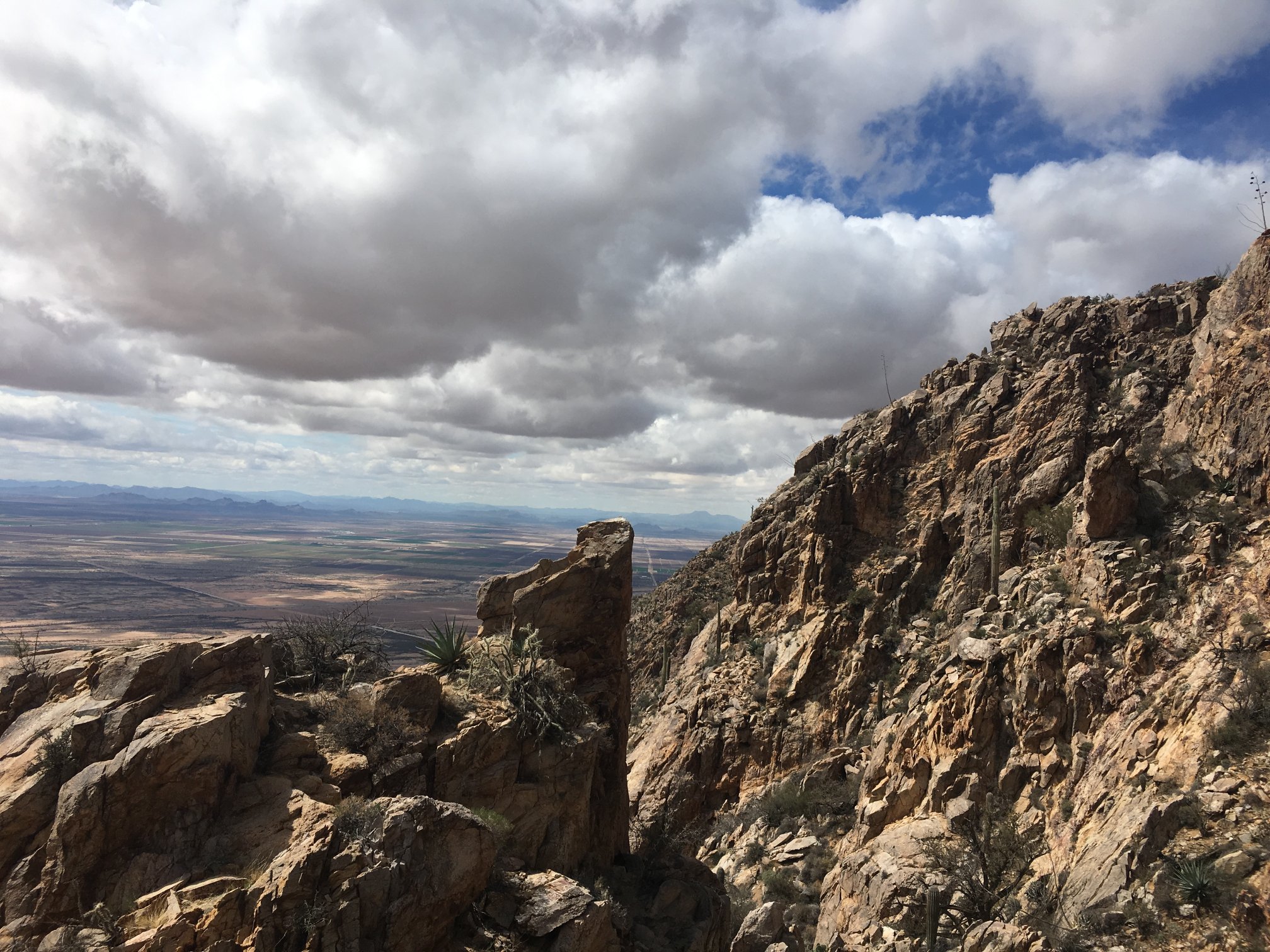 Continuing up the slot, view is opening up as clouds break up. Can see at least 100 miles. Rock towers abound.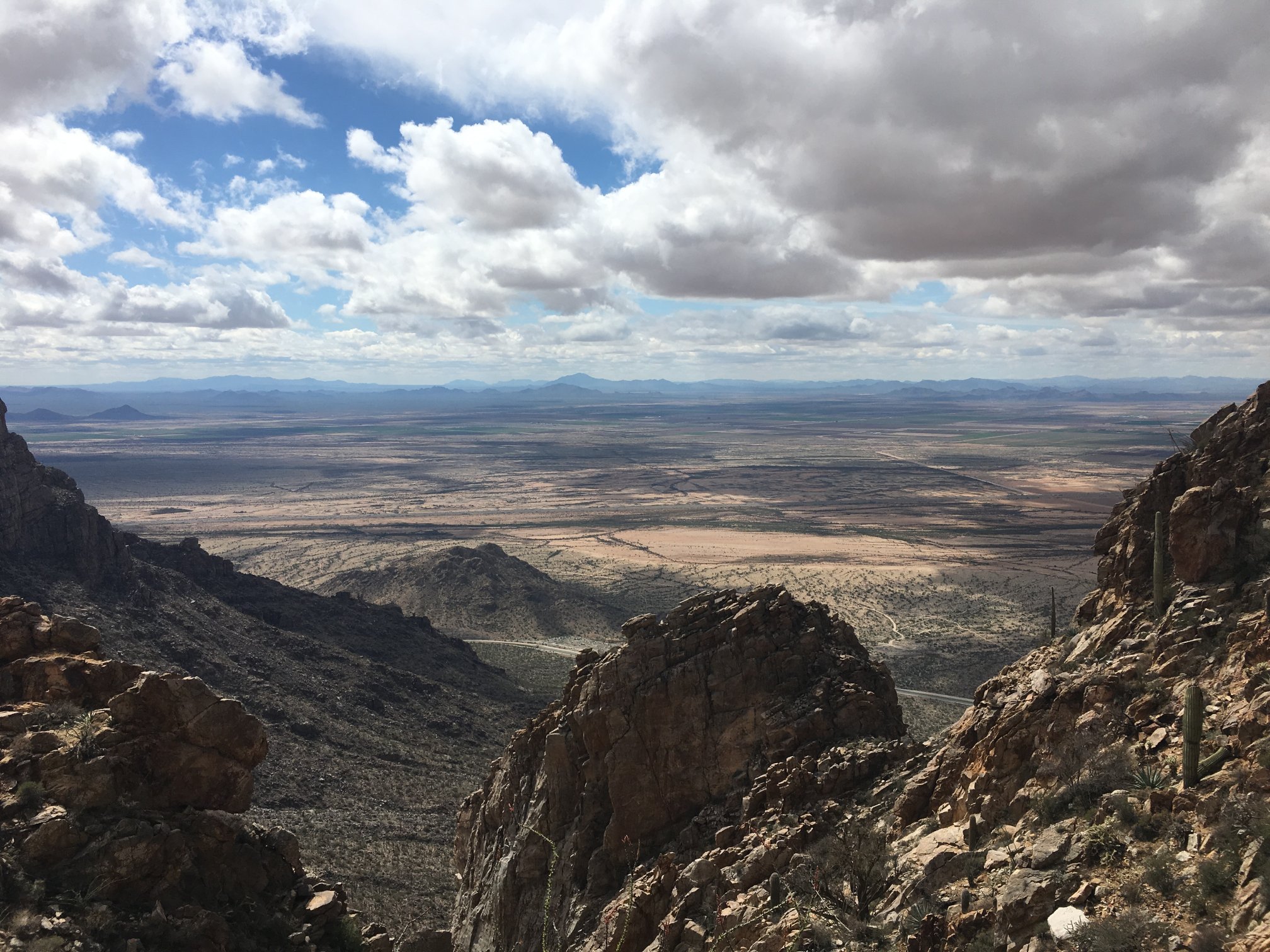 Atop slot, great views. The hogback-shaped peak in the distance is Table Top, which I'd summited the day before.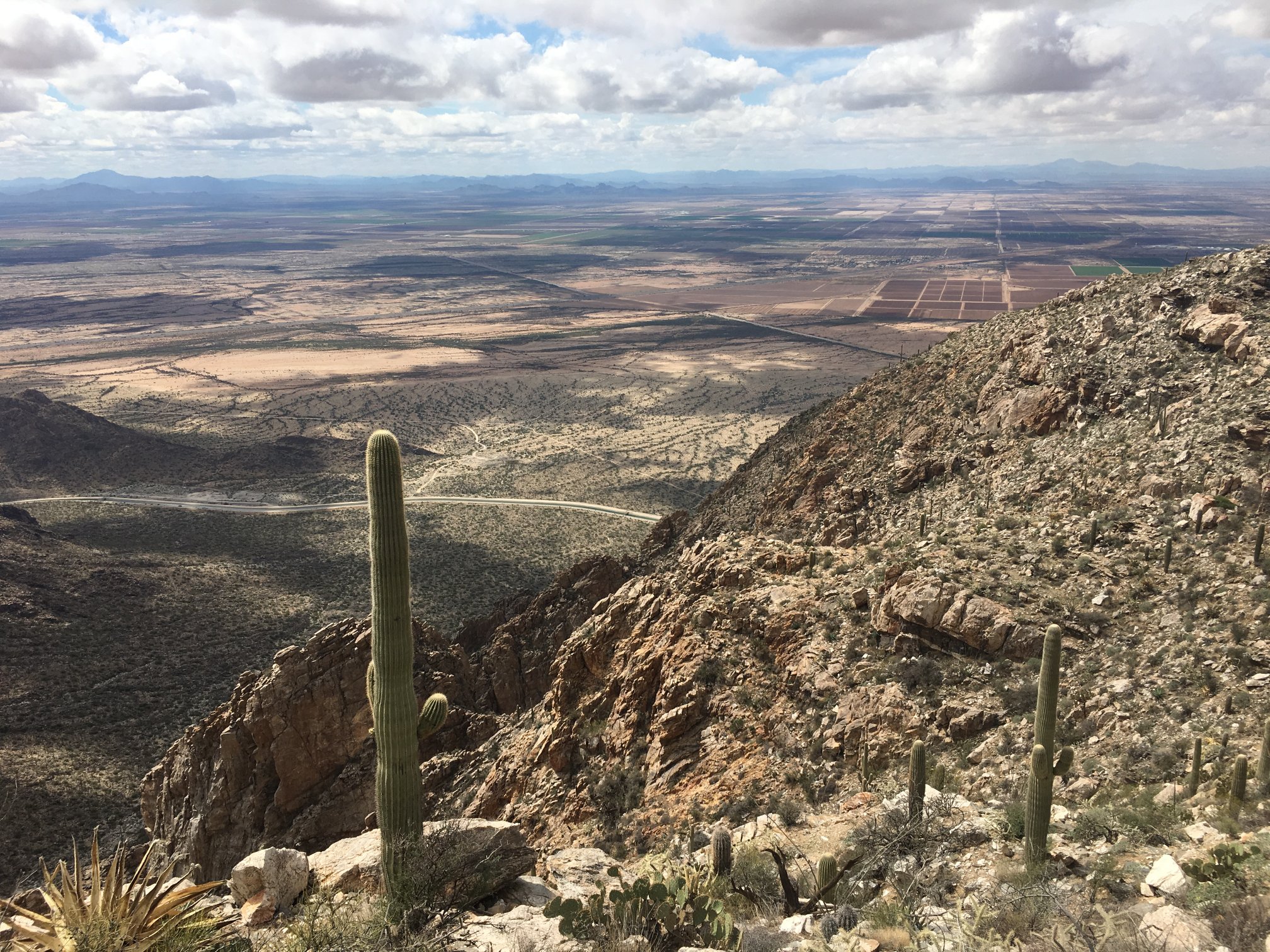 While it can't be seen in this photo, my white truck is naked-eye visible at the trailhead, just to the right of the bridge over the canal.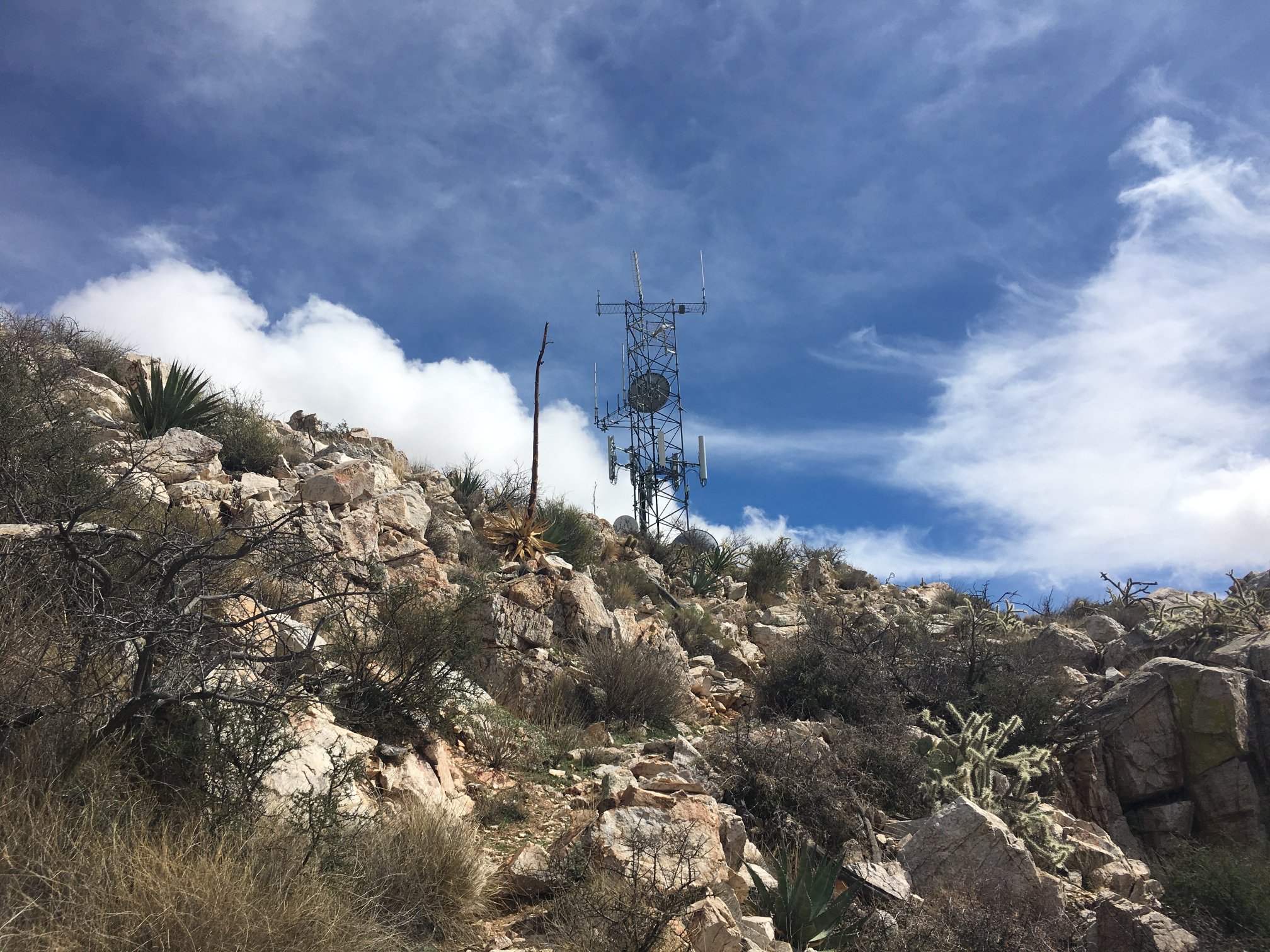 There really is an end to this climb! Newman radio site in view from below.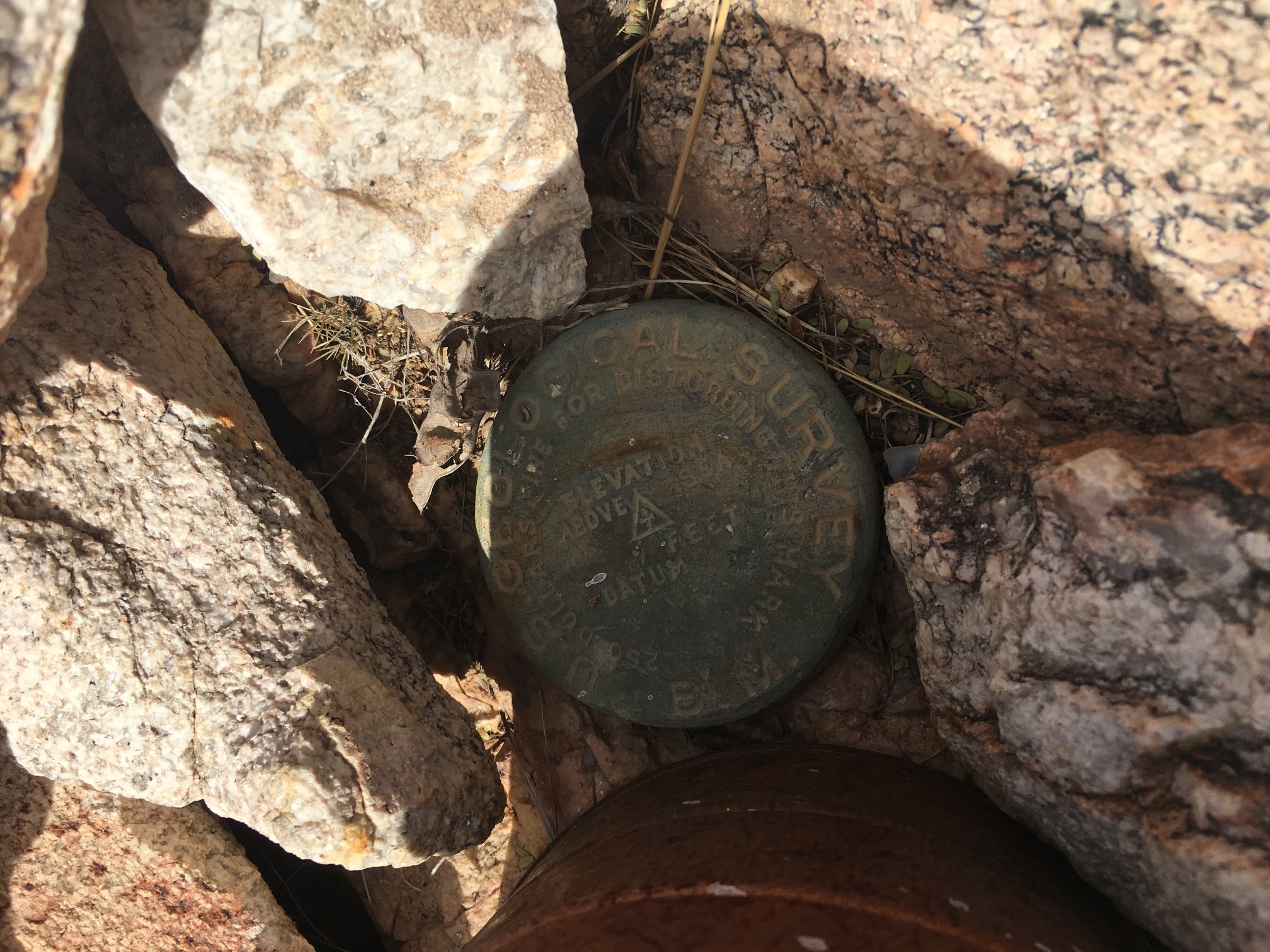 Benchmark and peak register.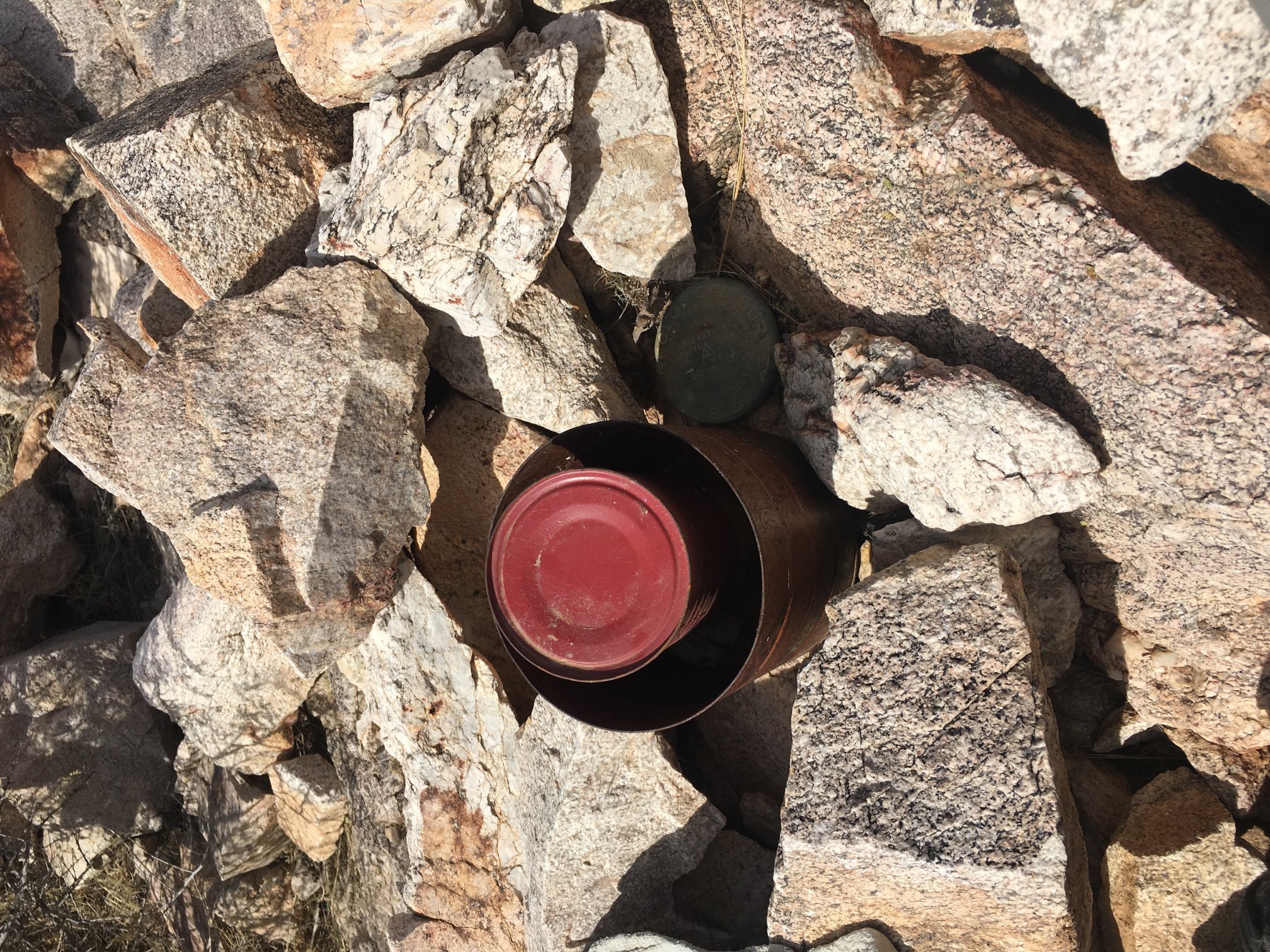 Again.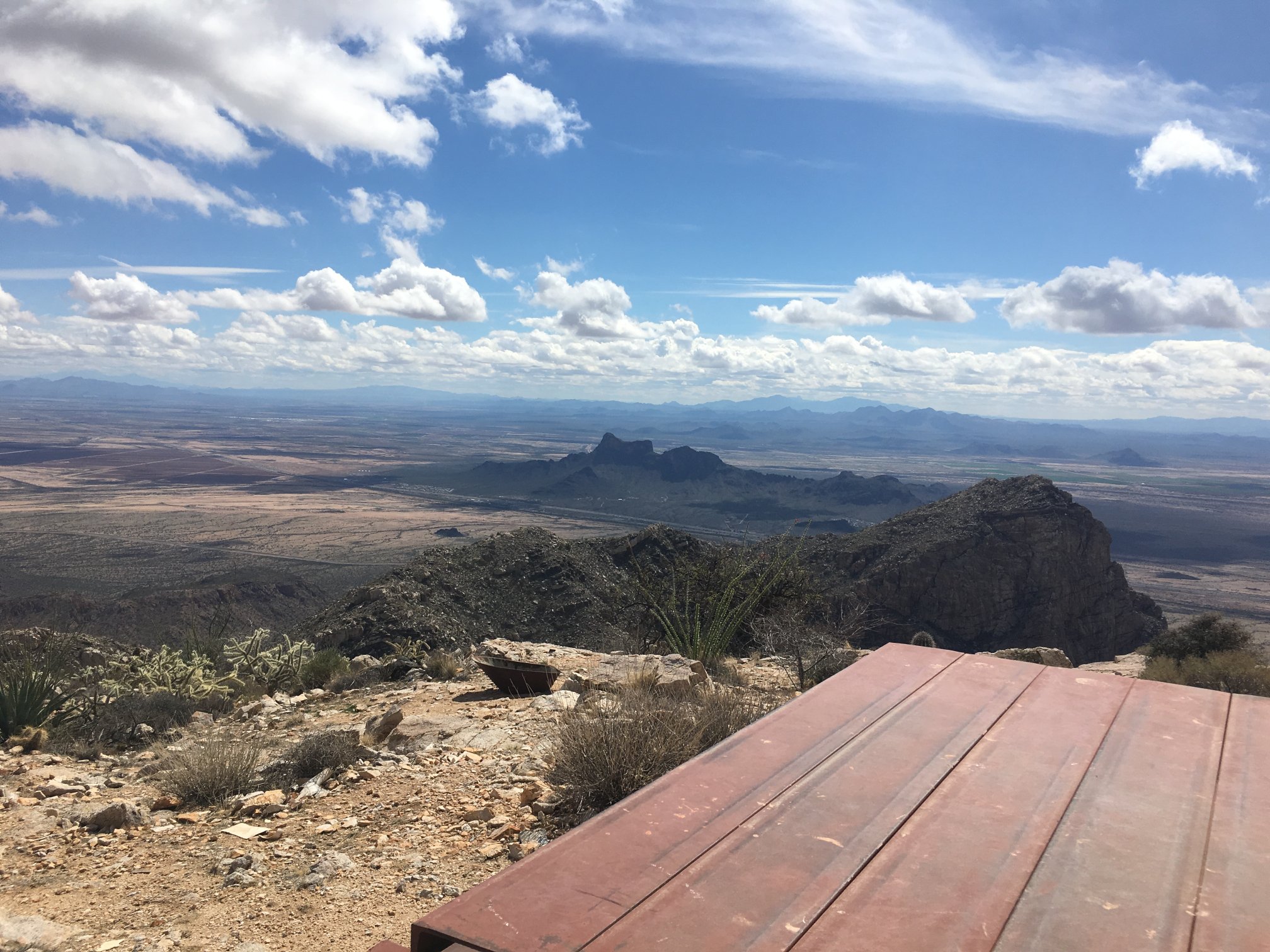 That little bump in the center middleground is Picacho Peak. Kinda small from here. Also, the trains were very hearable when they blew their horns.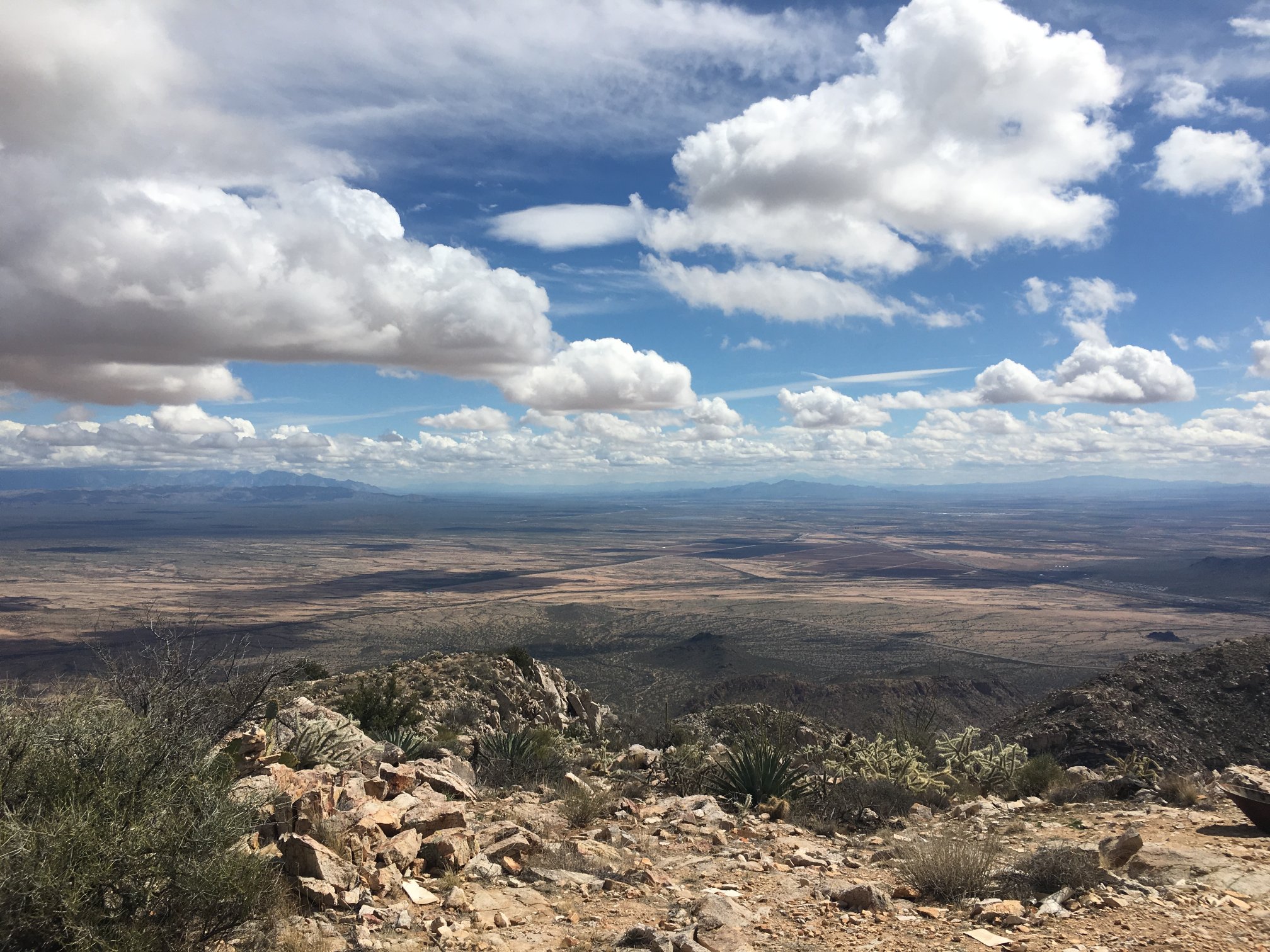 In far left, Catalina Mountains and Mt Lemmon. In far far center, Baboquivari. A frickin' gorgeous day for a climb.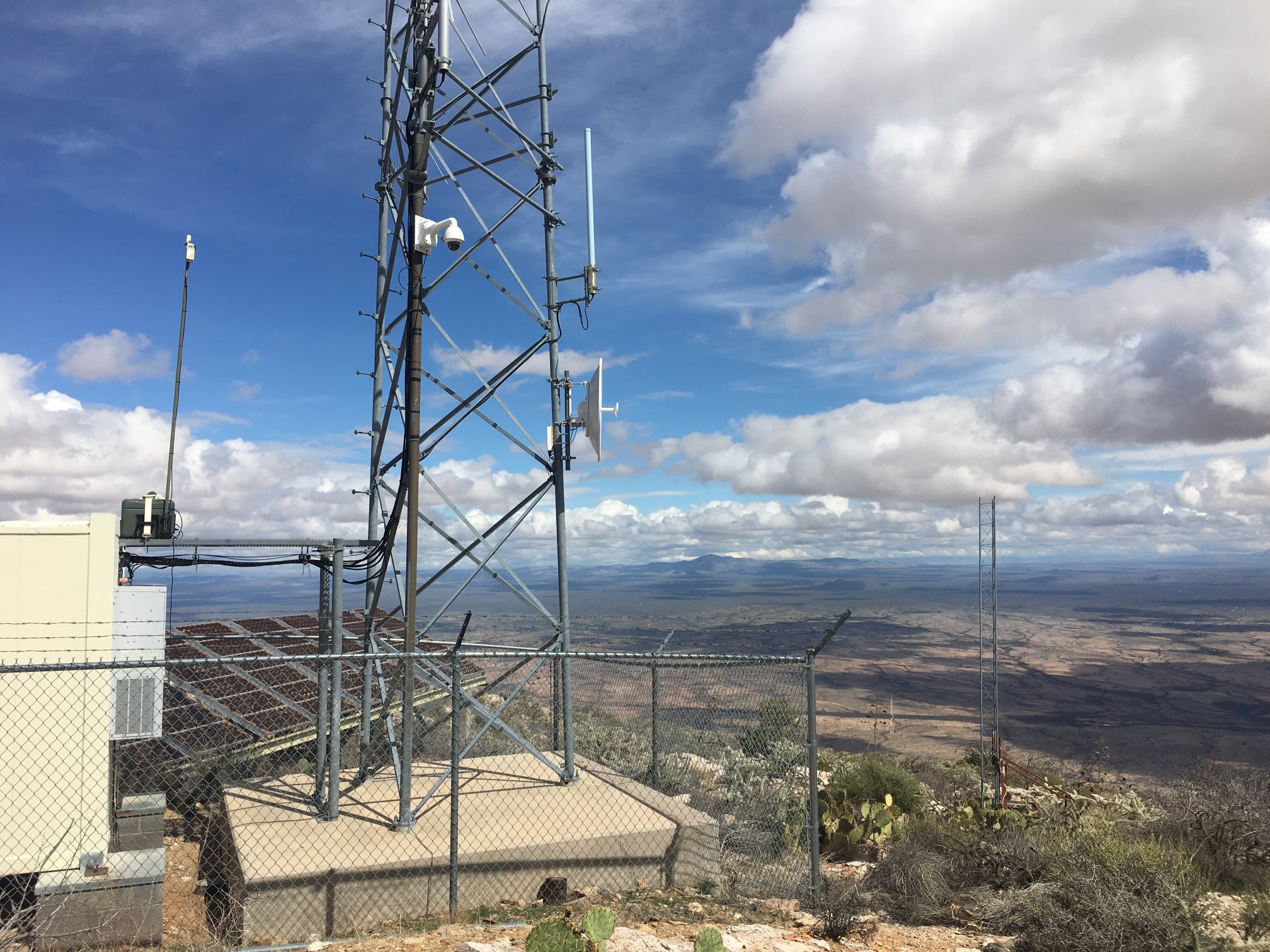 More or less east from the site.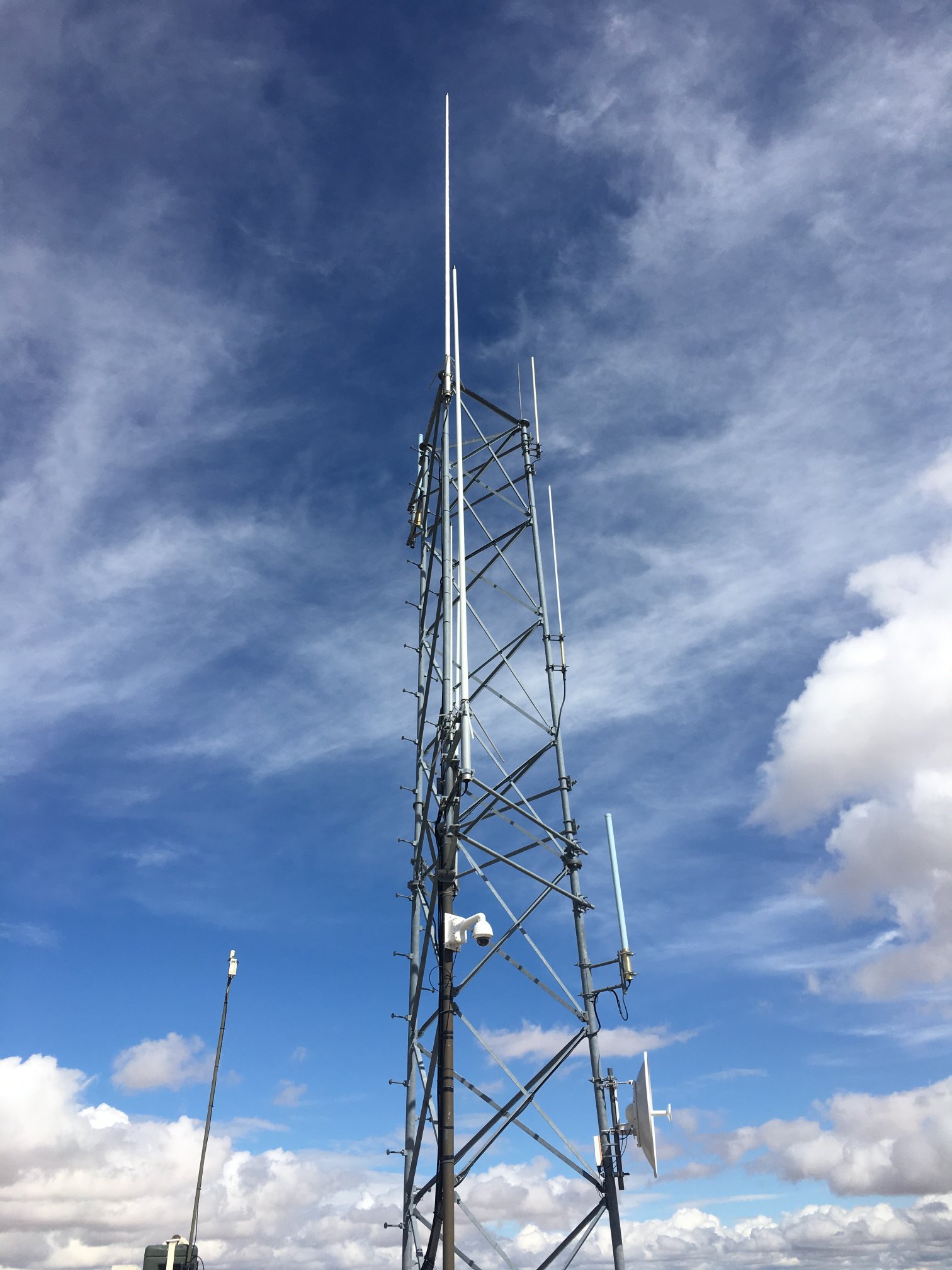 Towers.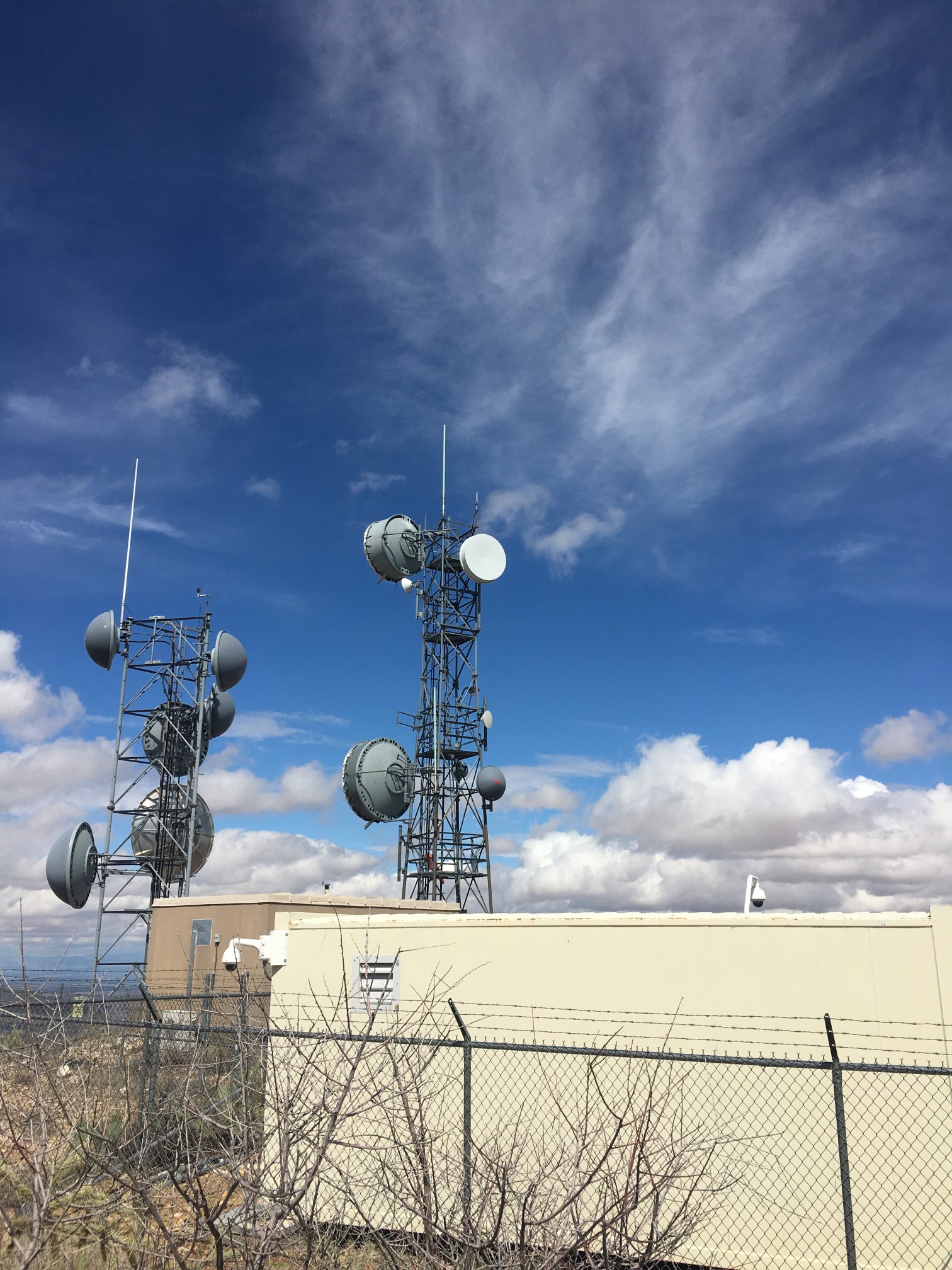 More towers. And remember to smile, 'cause you're on camera!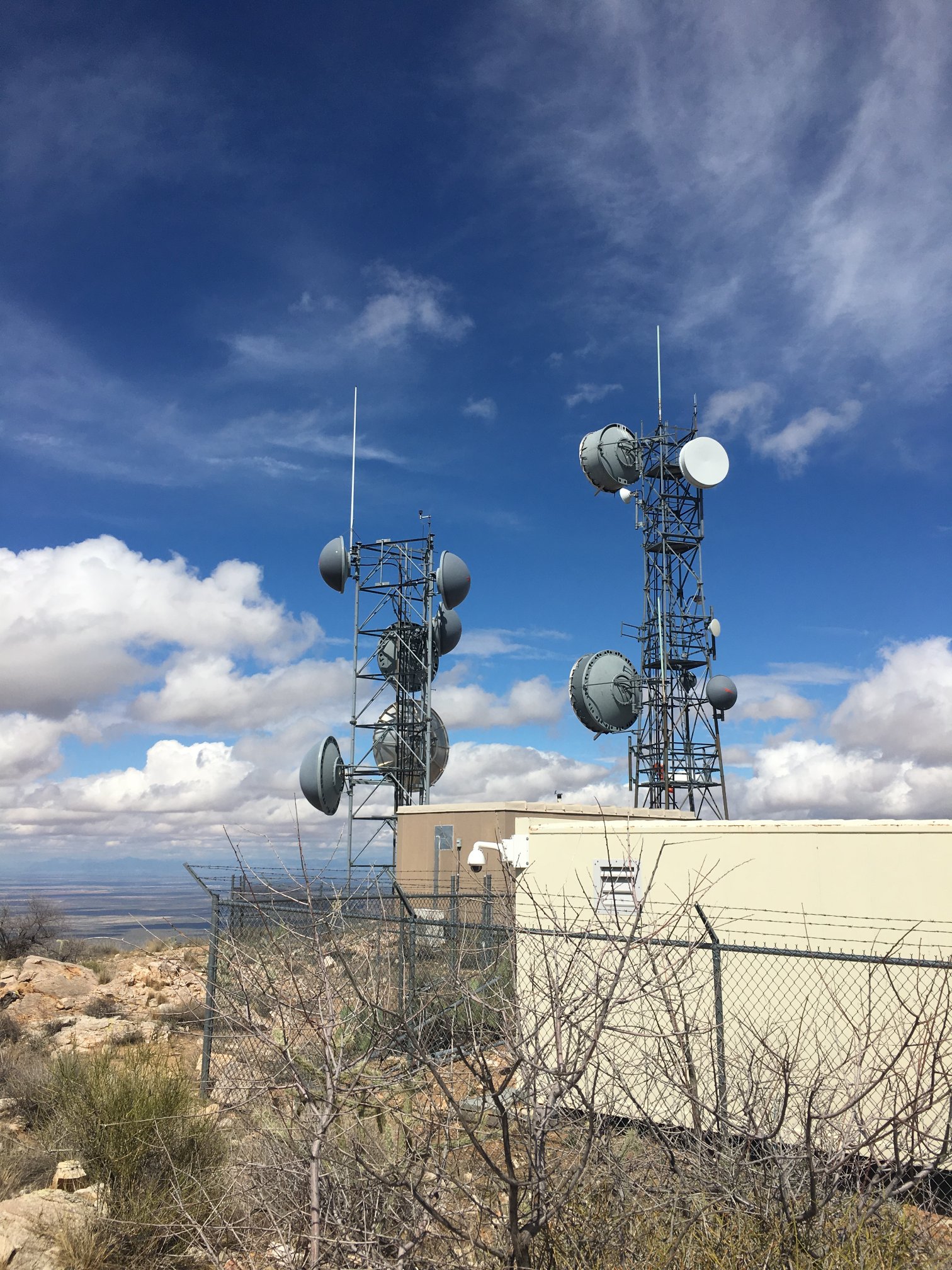 Towers bristling with radomed-microwave dishes.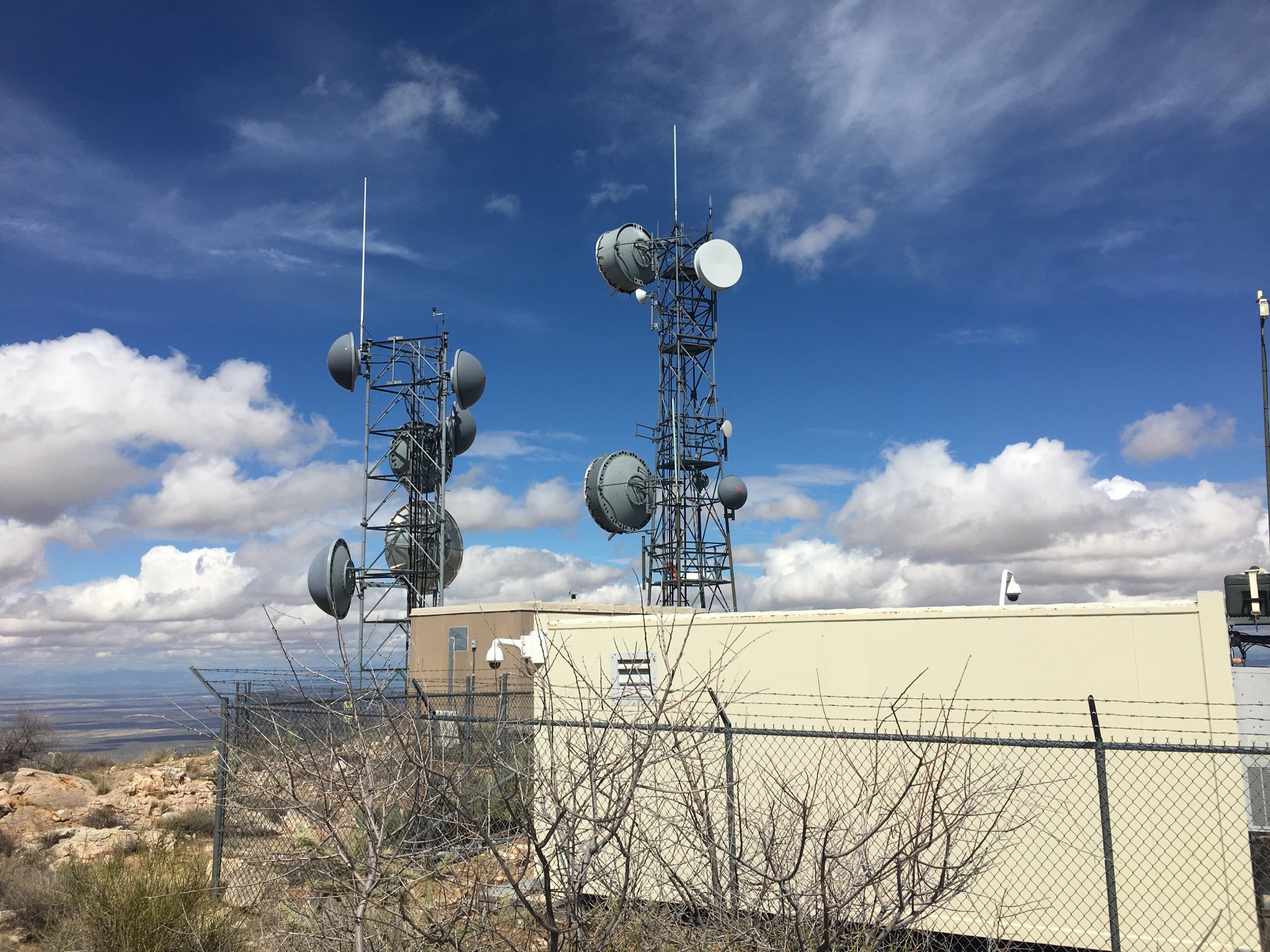 Another view.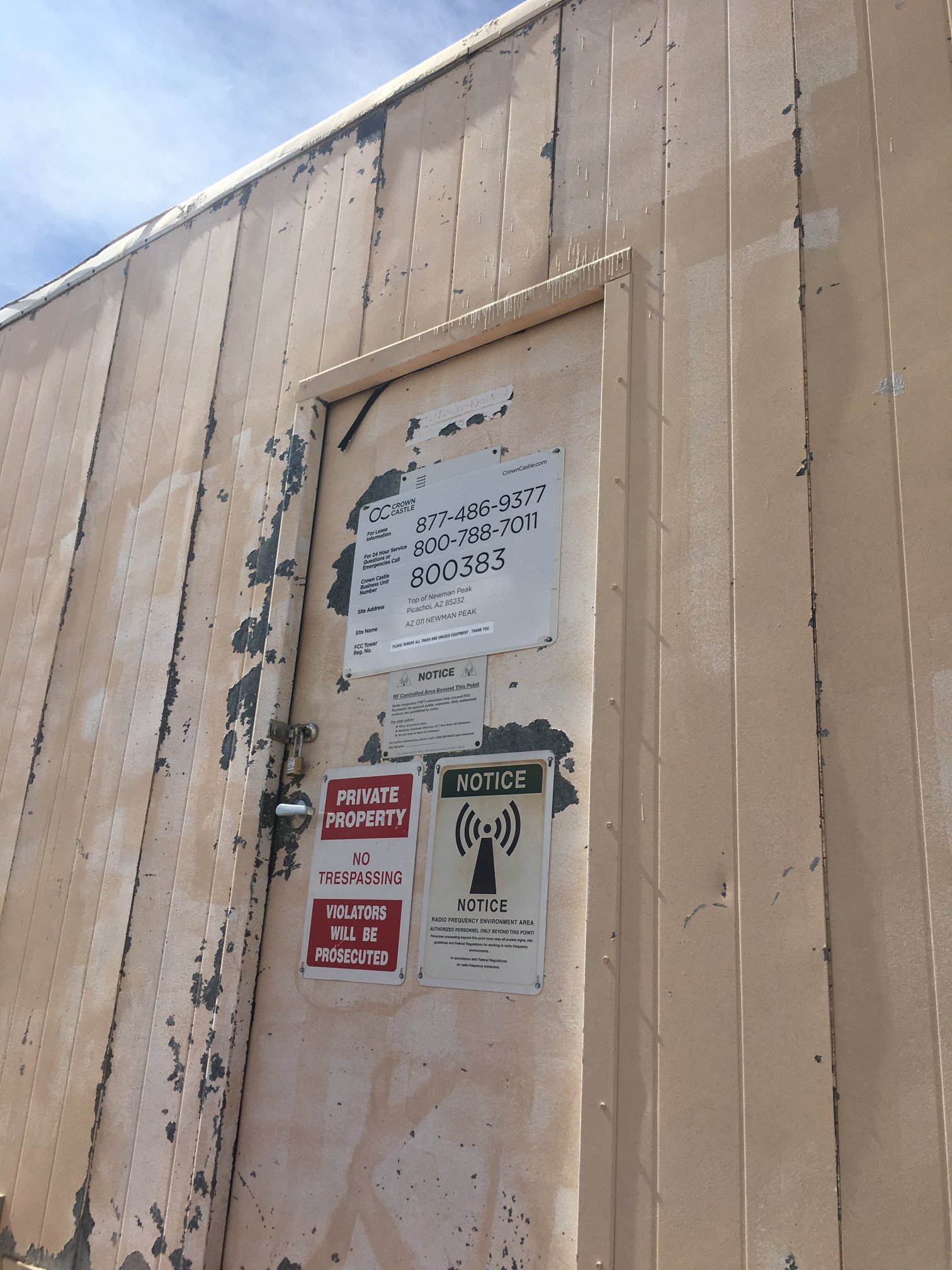 Want to lease space at the site? Call the number.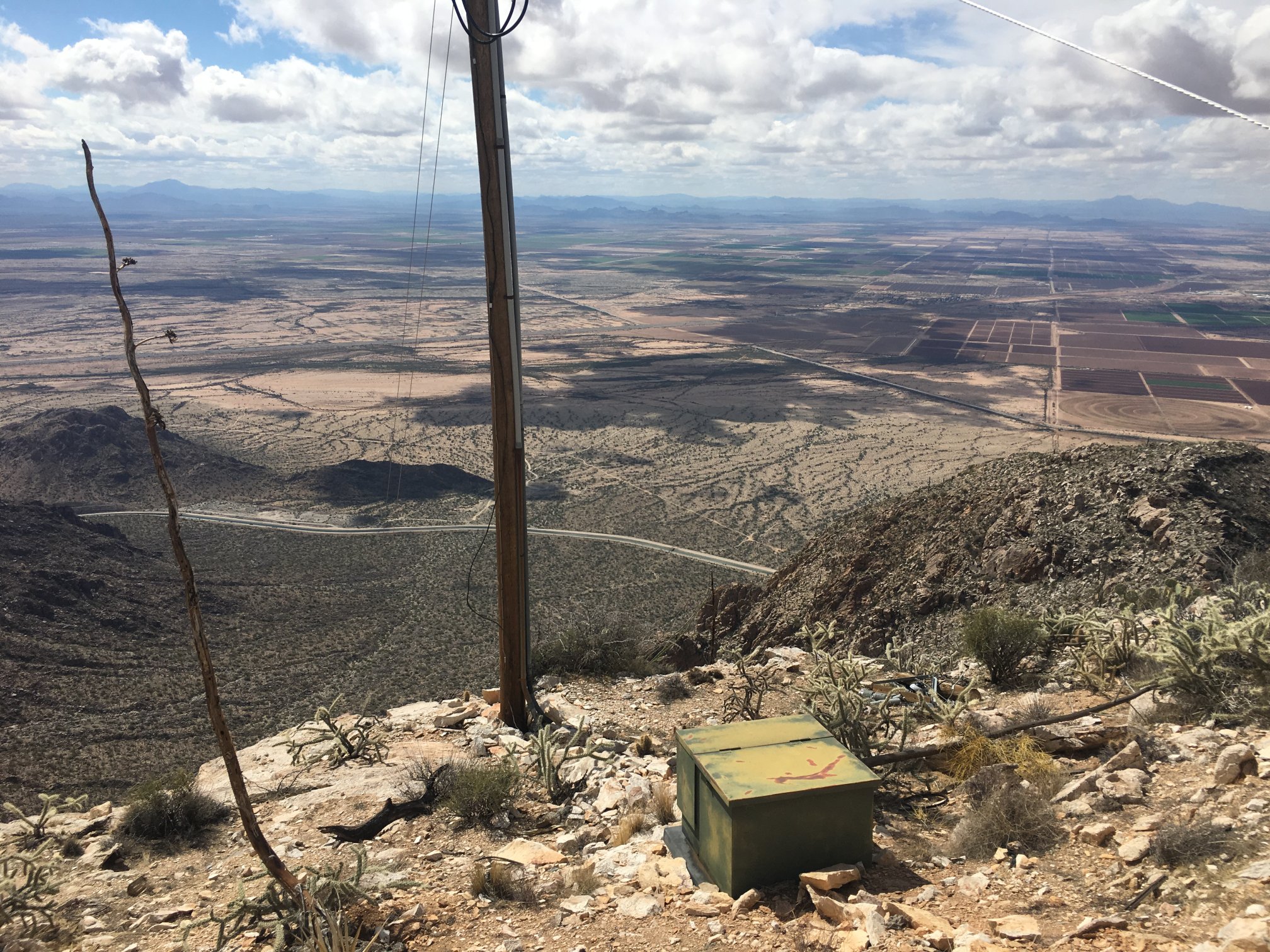 This power pole is the top end of the line down the side of the mountain. Only single-phase power, anyone know what voltage level?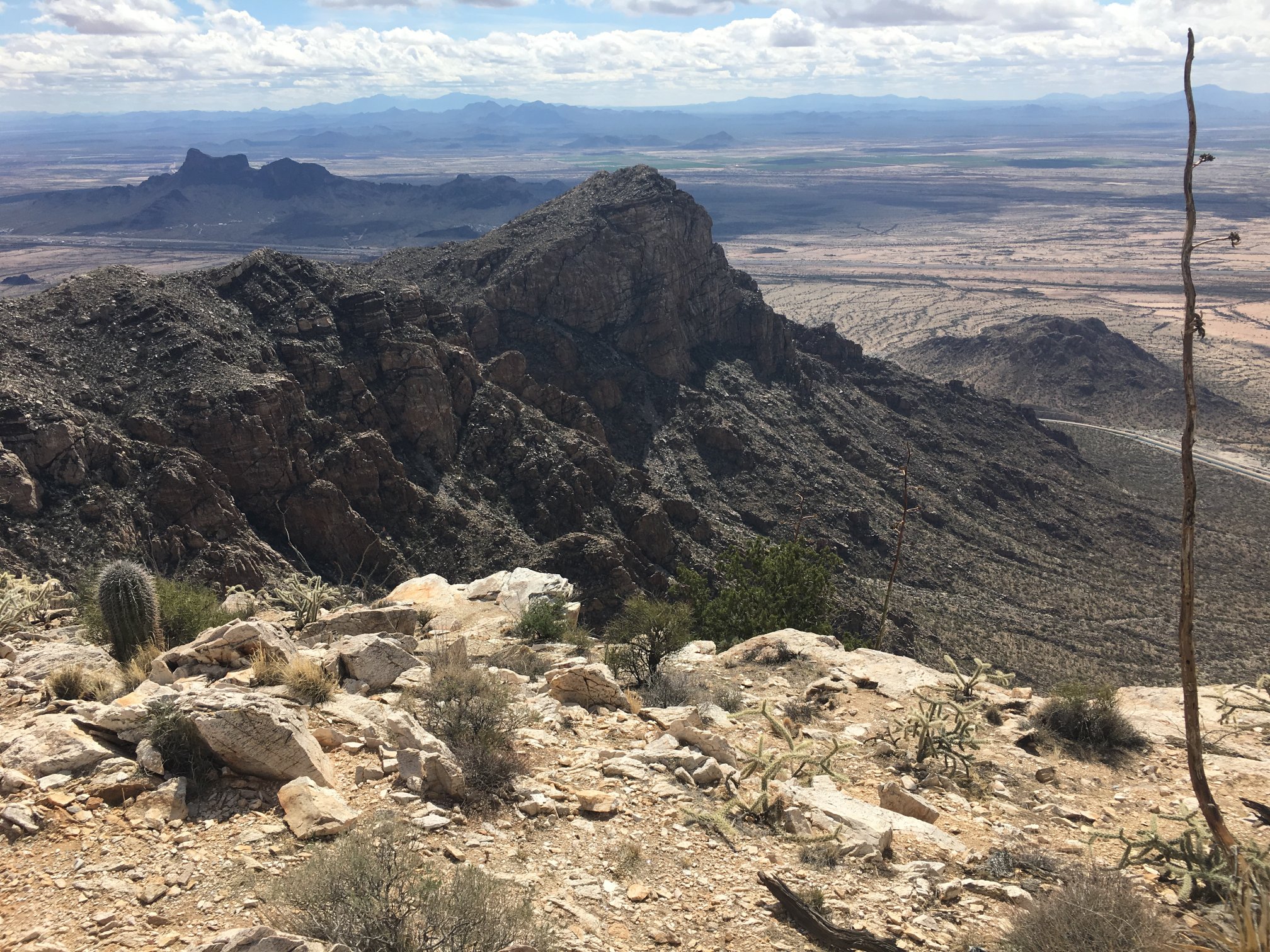 A shot of the hump at the southernmost part of the main Picacho range, with Picacho Peak in the left background and the freeway easily visible.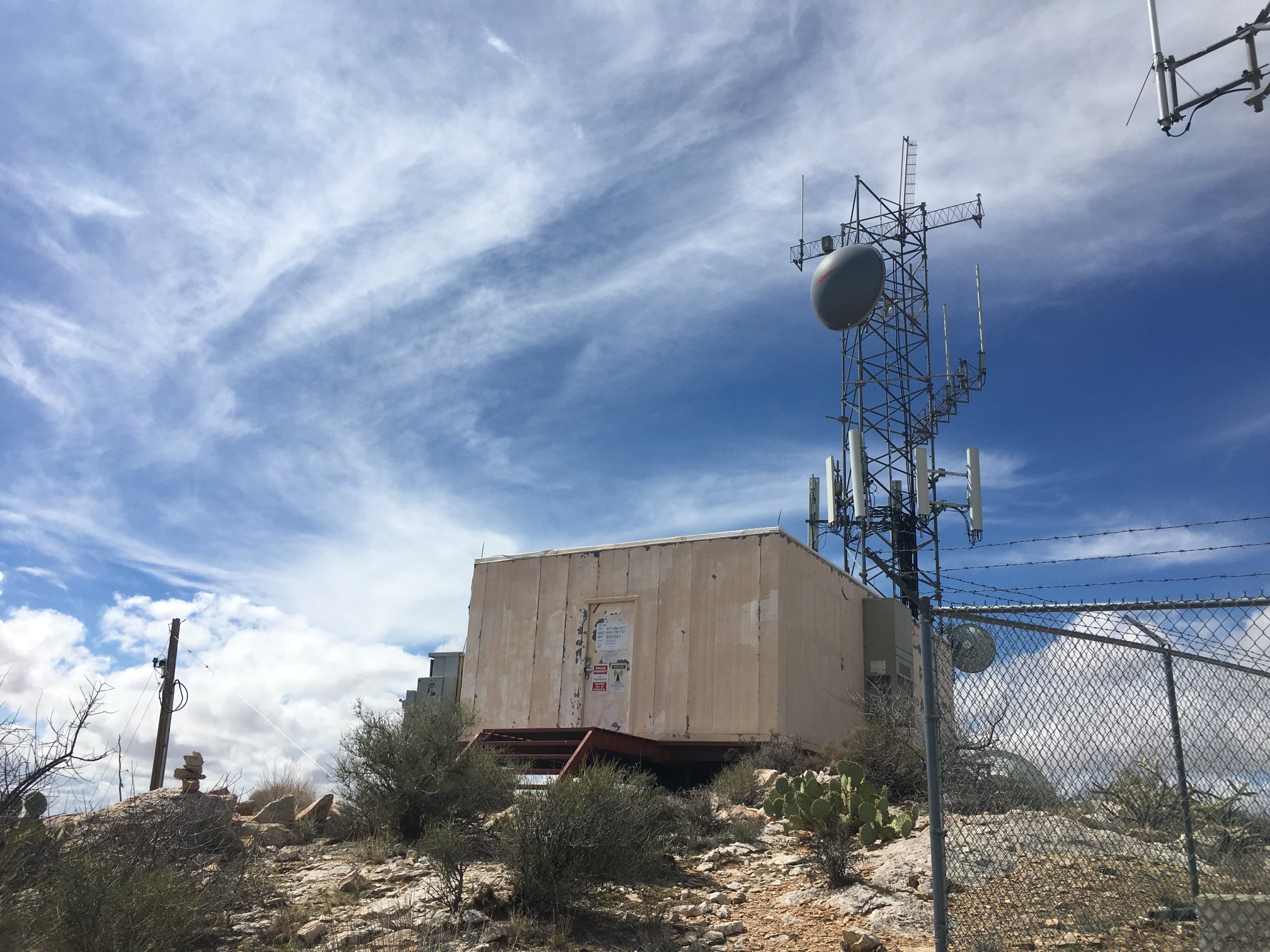 Final shot of radio stuff. I promise.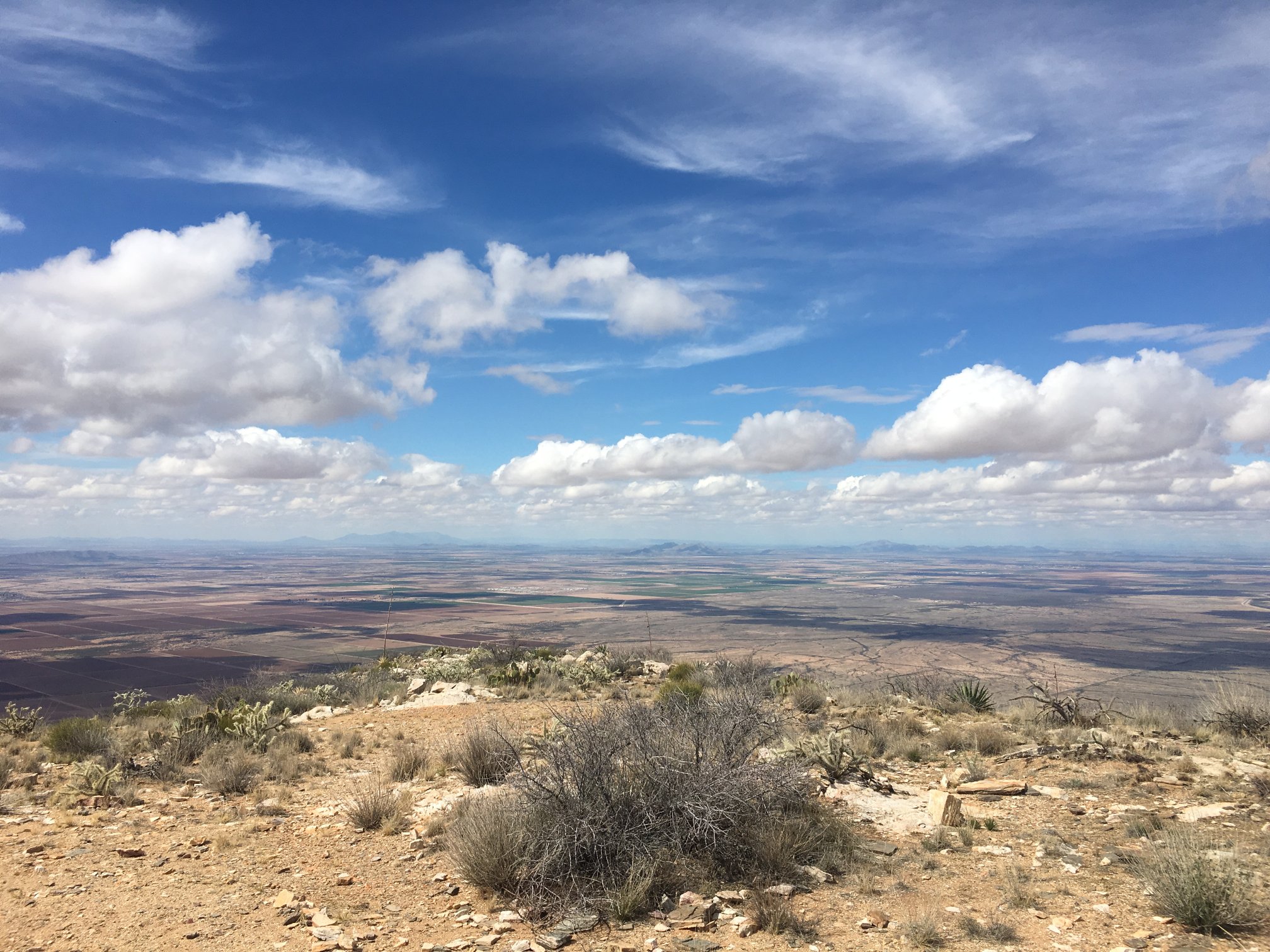 View to the NW, with the Sierra Estrella in the left background, and Camelback even visible (but not in this scaled-down photo).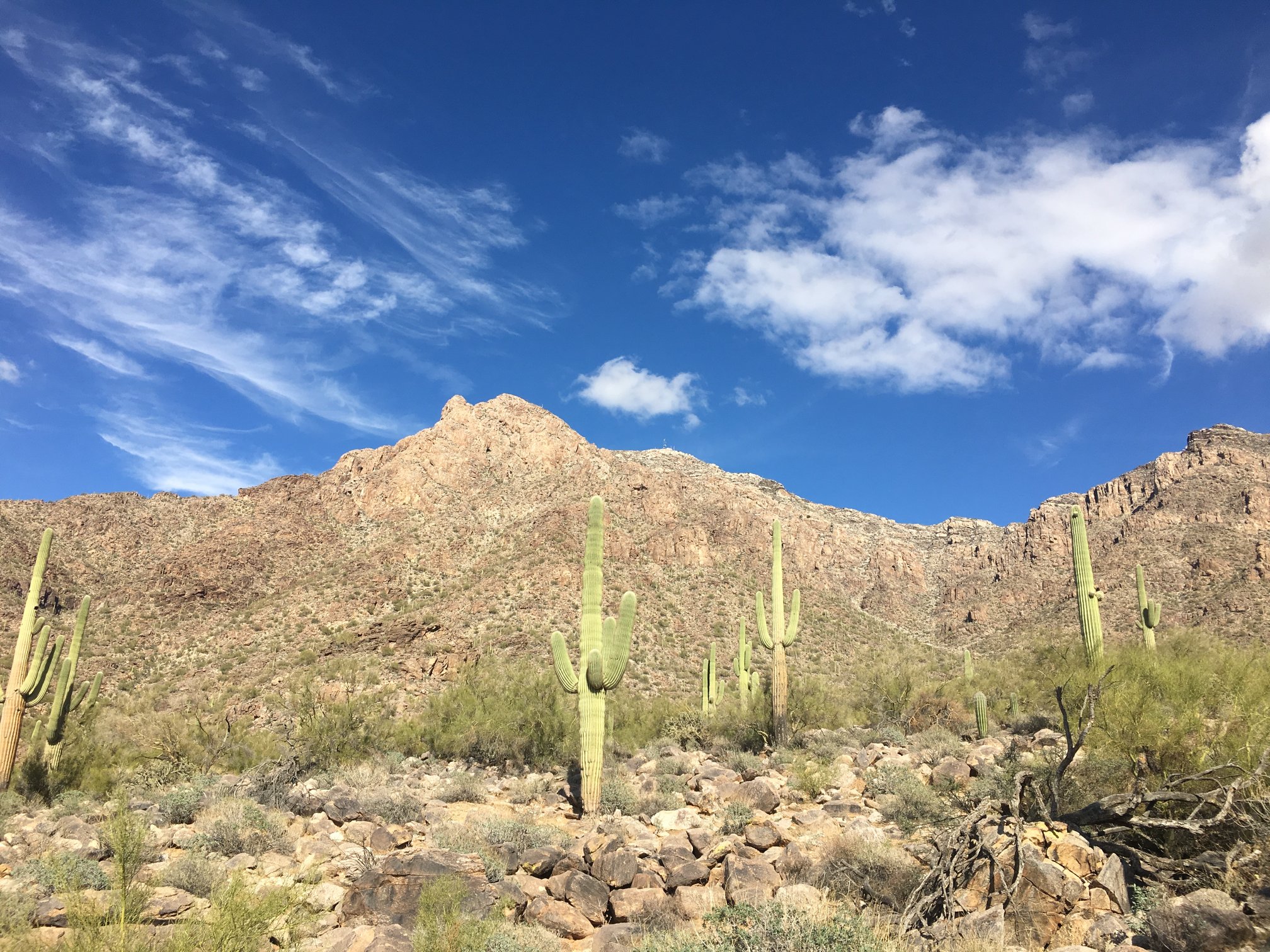 End of the trip, just on the east side of the CAP Tucson extension. Not a single person seen. Very isolated. Back to vehicle around 1600, and out to pavement and I-10 about 45 minutes later.