http://www.peakbagger.com/climber/ascent.aspx?aid=937449
4375′ elevation – clean prominence: 2333′ – isolation: 31.3 mi
GPS log available at peakbagger link above.
Time-lapse video of drive off pavement
Kind of clandestine wireless communications site – off-grid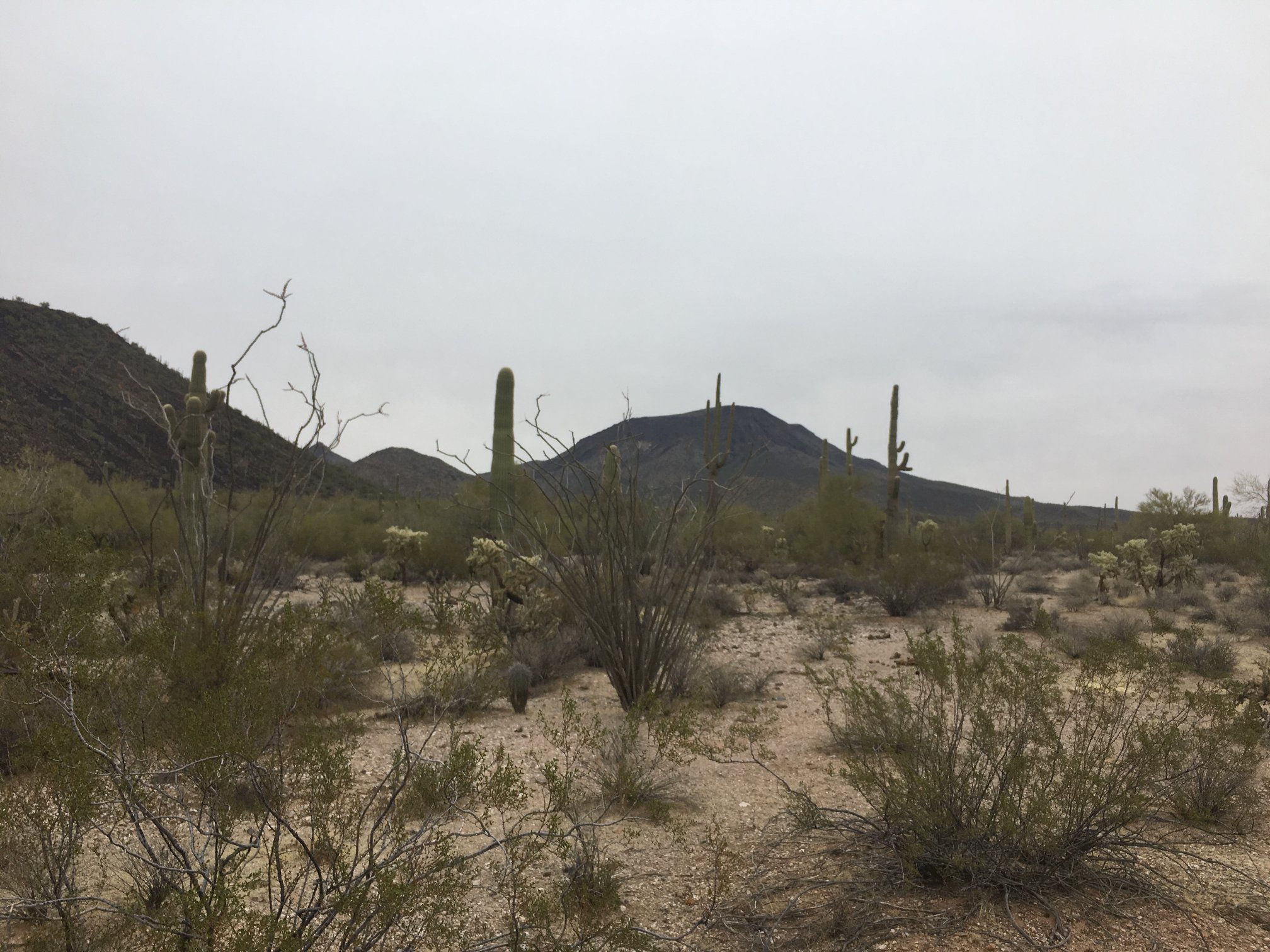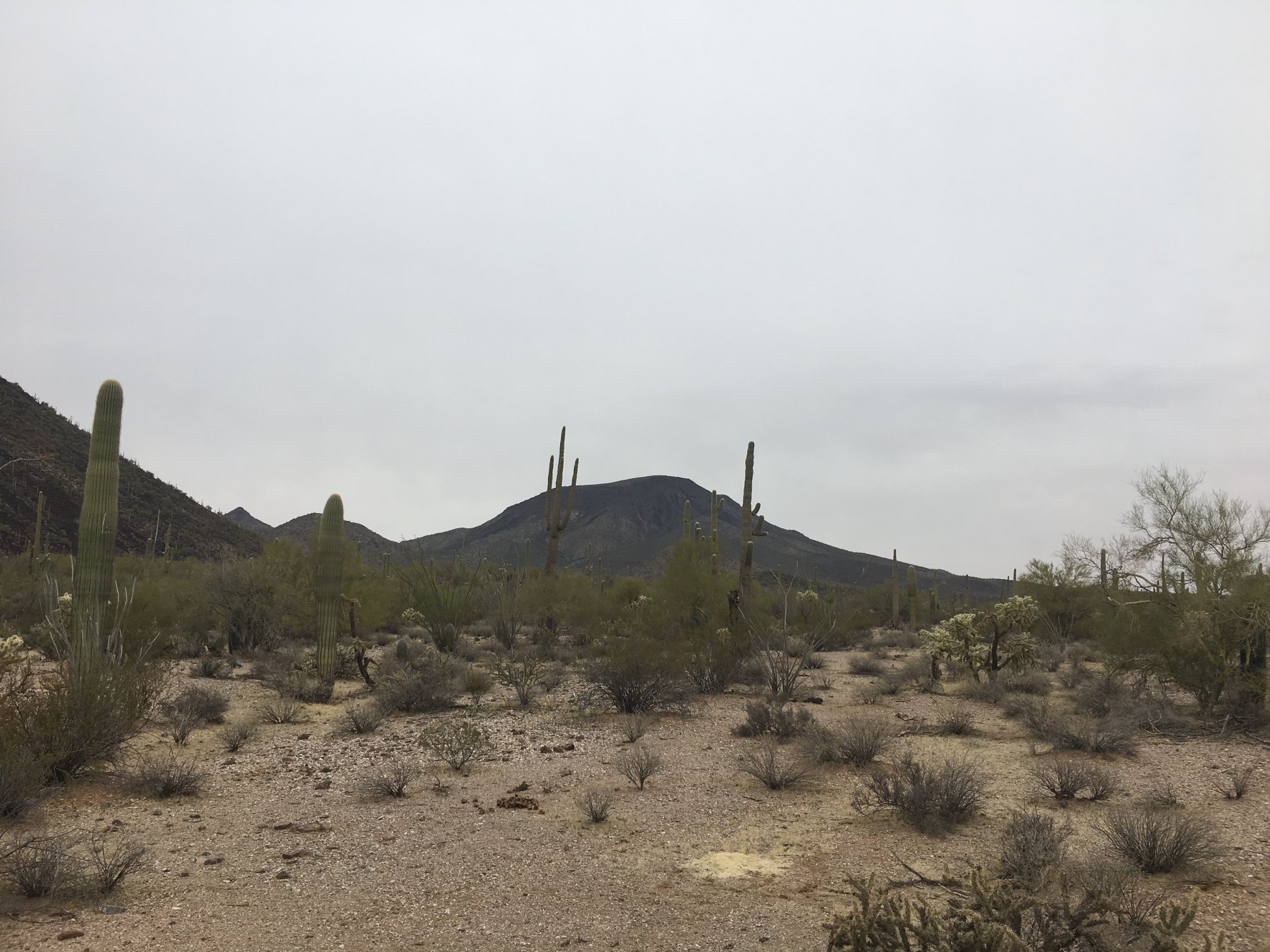 From the parking lot, Woolsey's in-between the two saguaros. There was one other vehicle in the lot.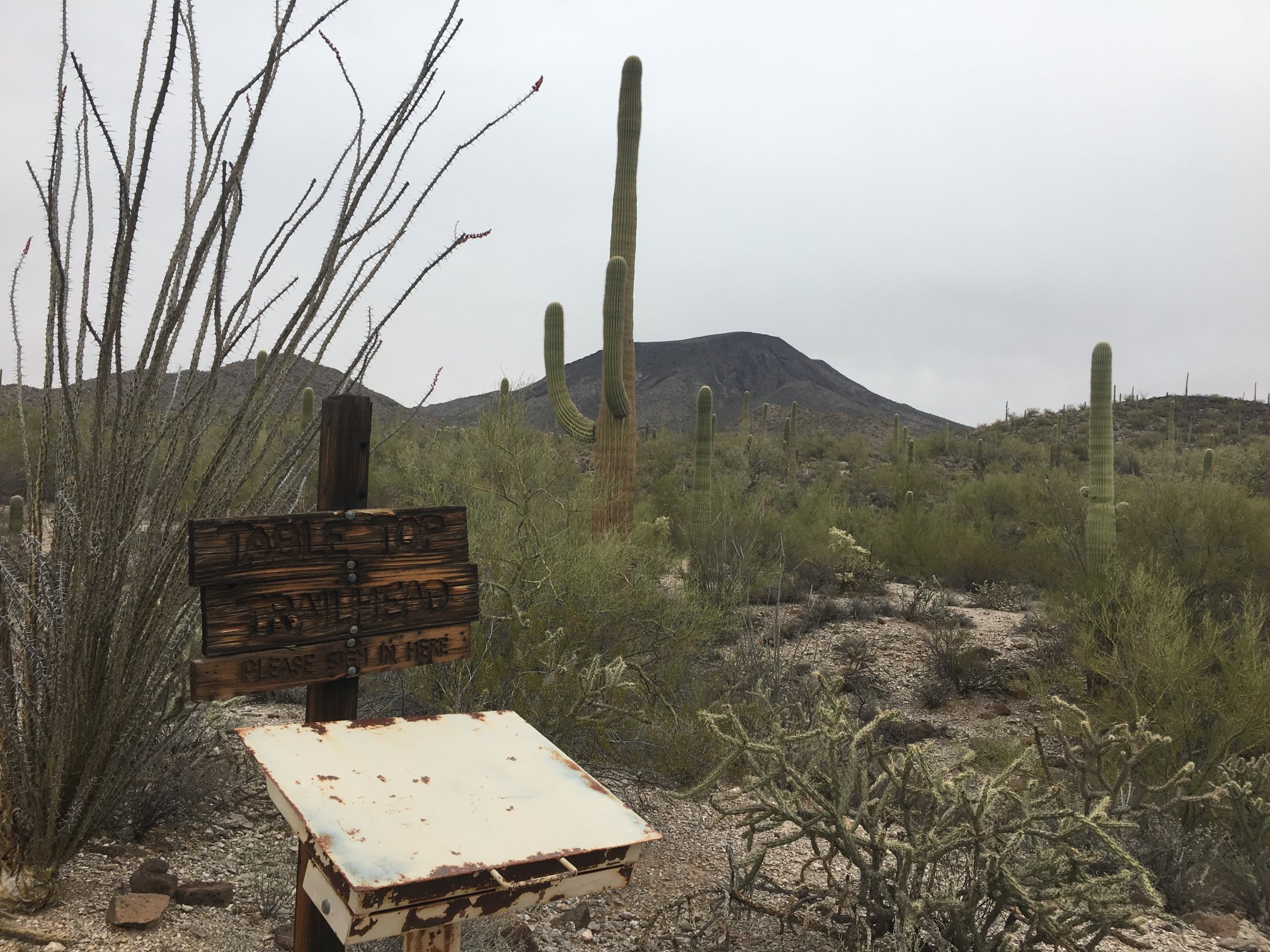 Trail register.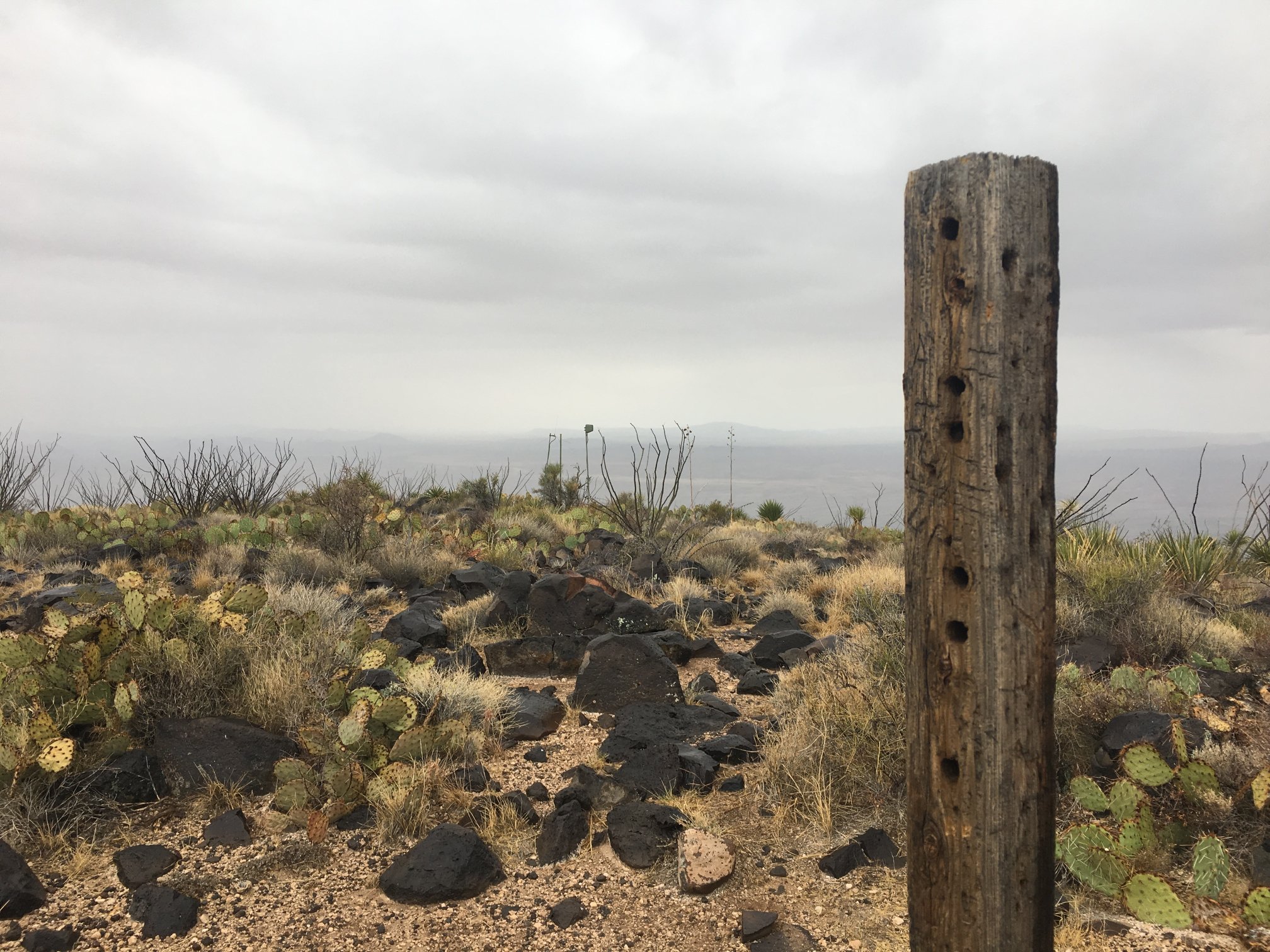 Timber at the top of the ascent trail. This is the SE end of the mesa.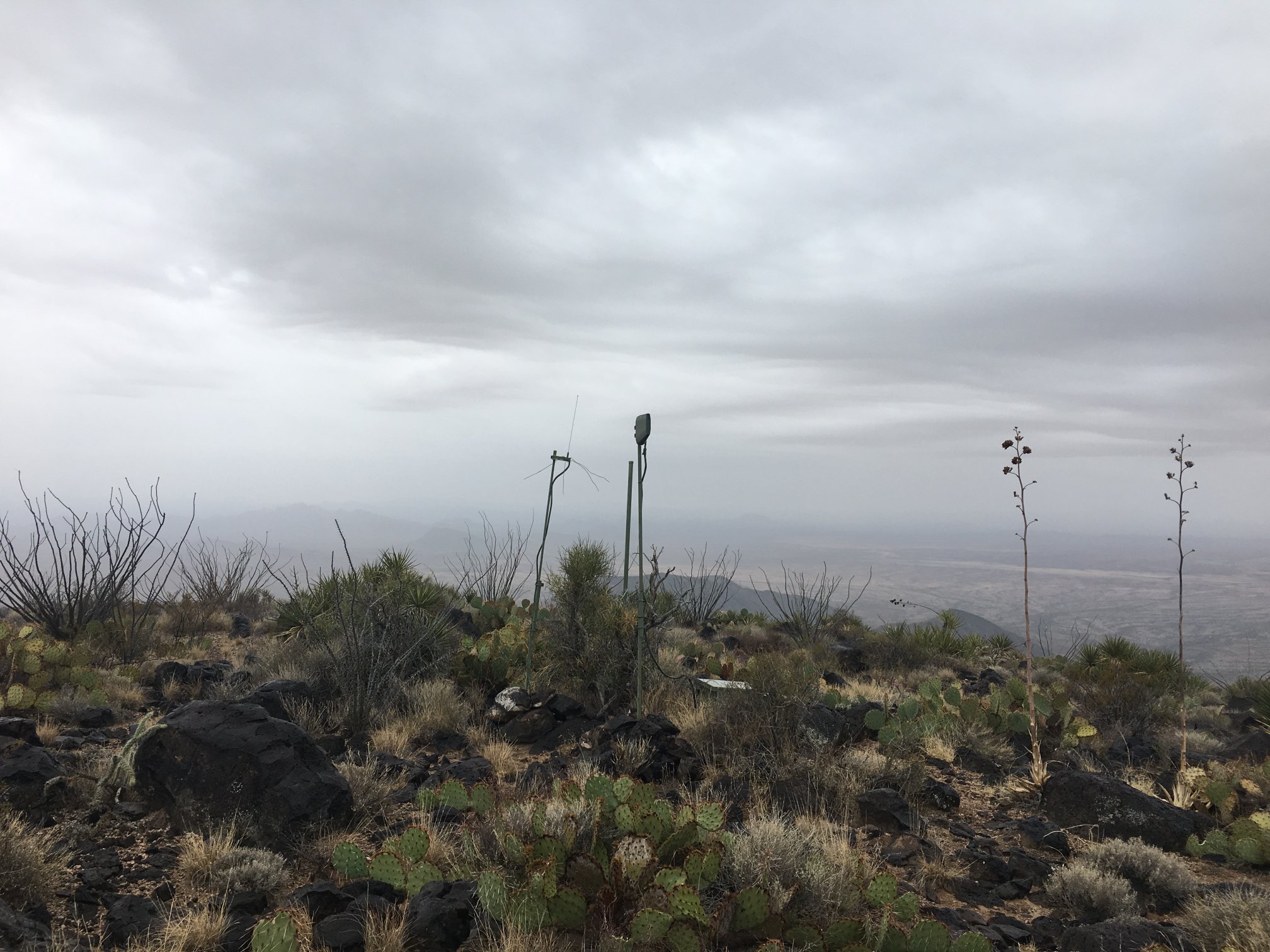 A solar powered radio facility! And all camo'ed out.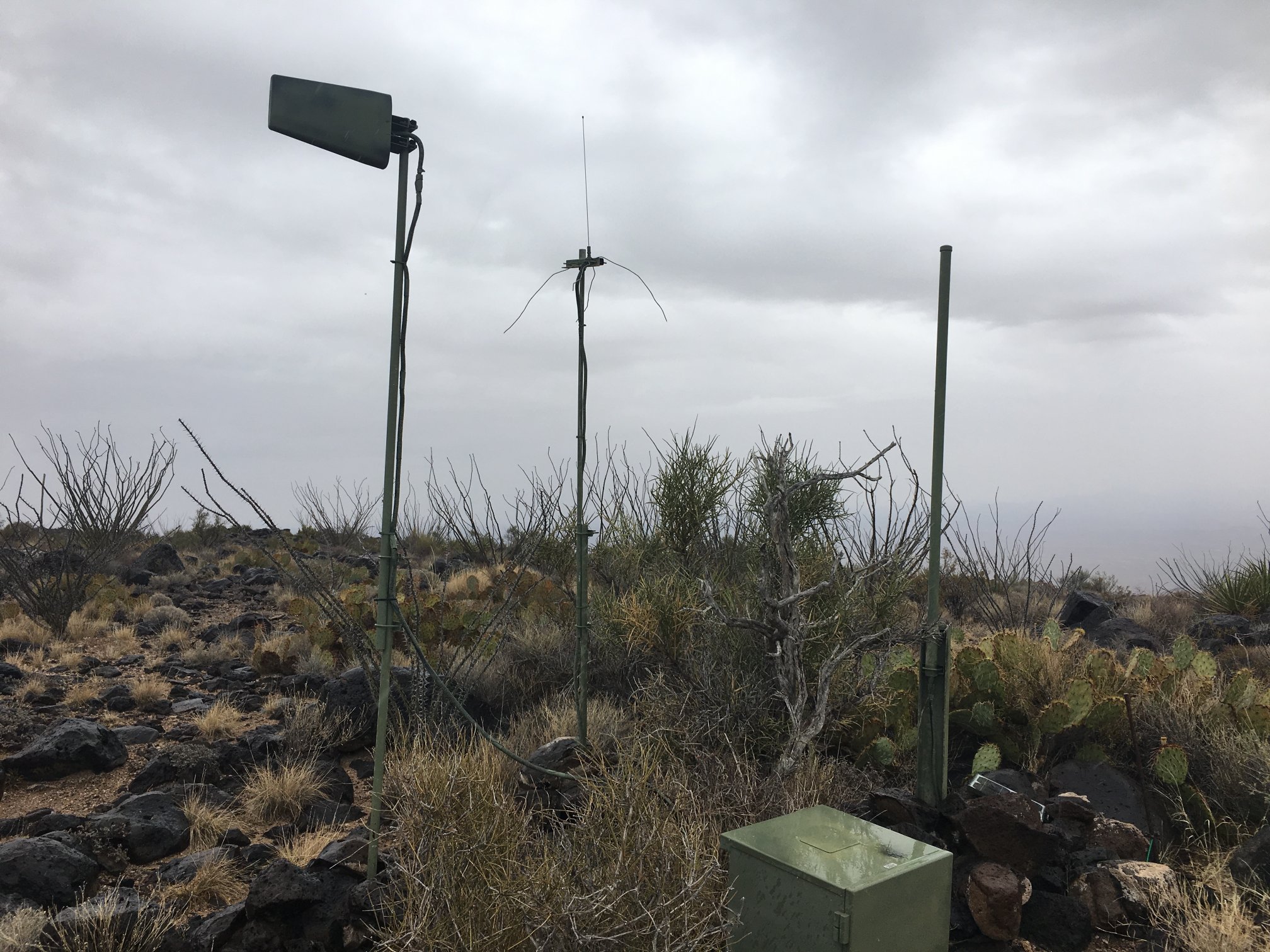 While I do not know its purpose or owning agency, it definitely appears to be some sort of relay site, with the cheesy, wire omni antenna (even with an antenna BNC connector, who'd have thunk?), perhaps monitoring VHF high-band transmitters around the peak and relaying messages/signals from them on some UHF frequency using the directional Yagi antenna in the green radome.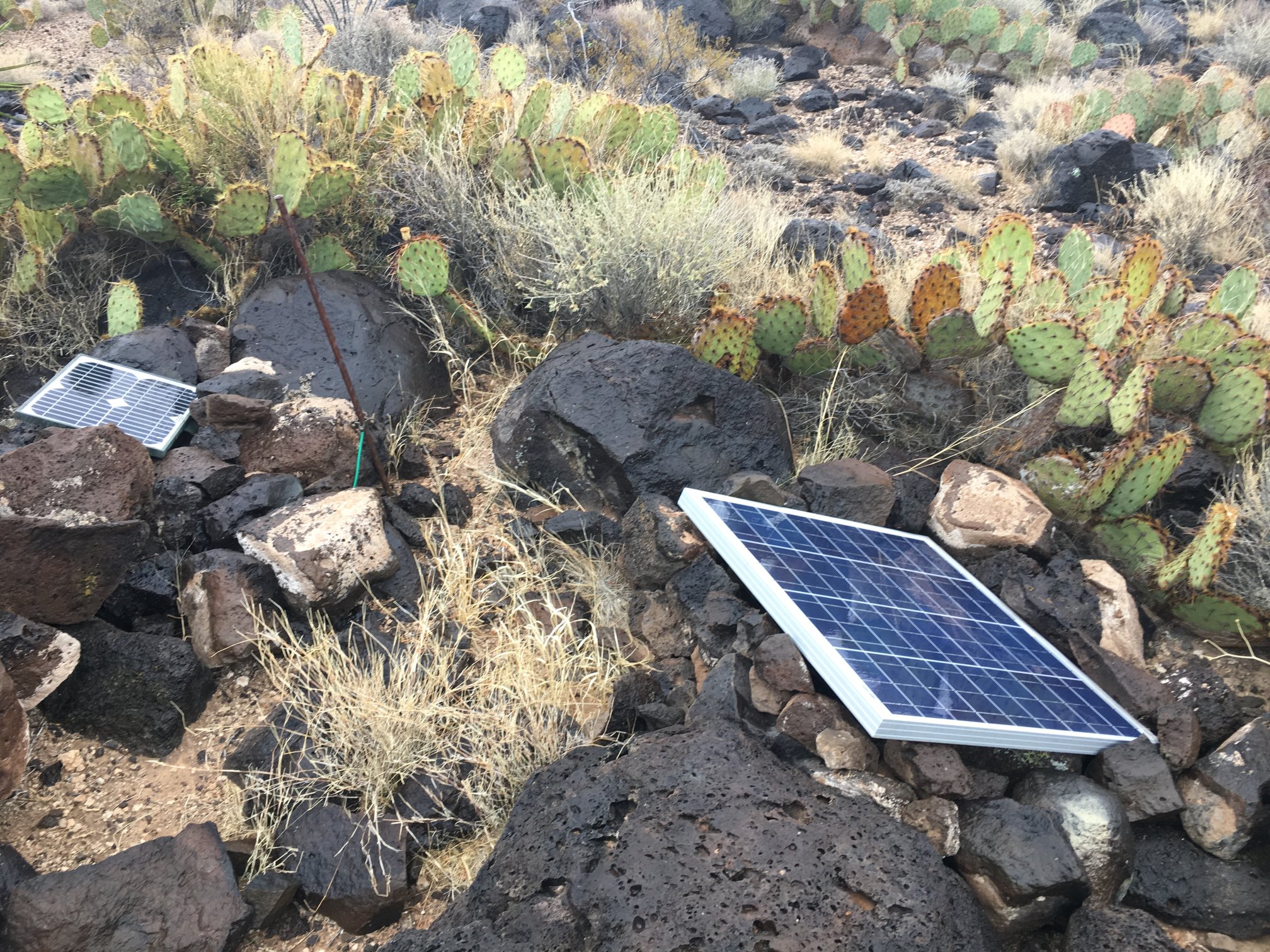 Amazing that the panels are not damaged or missing.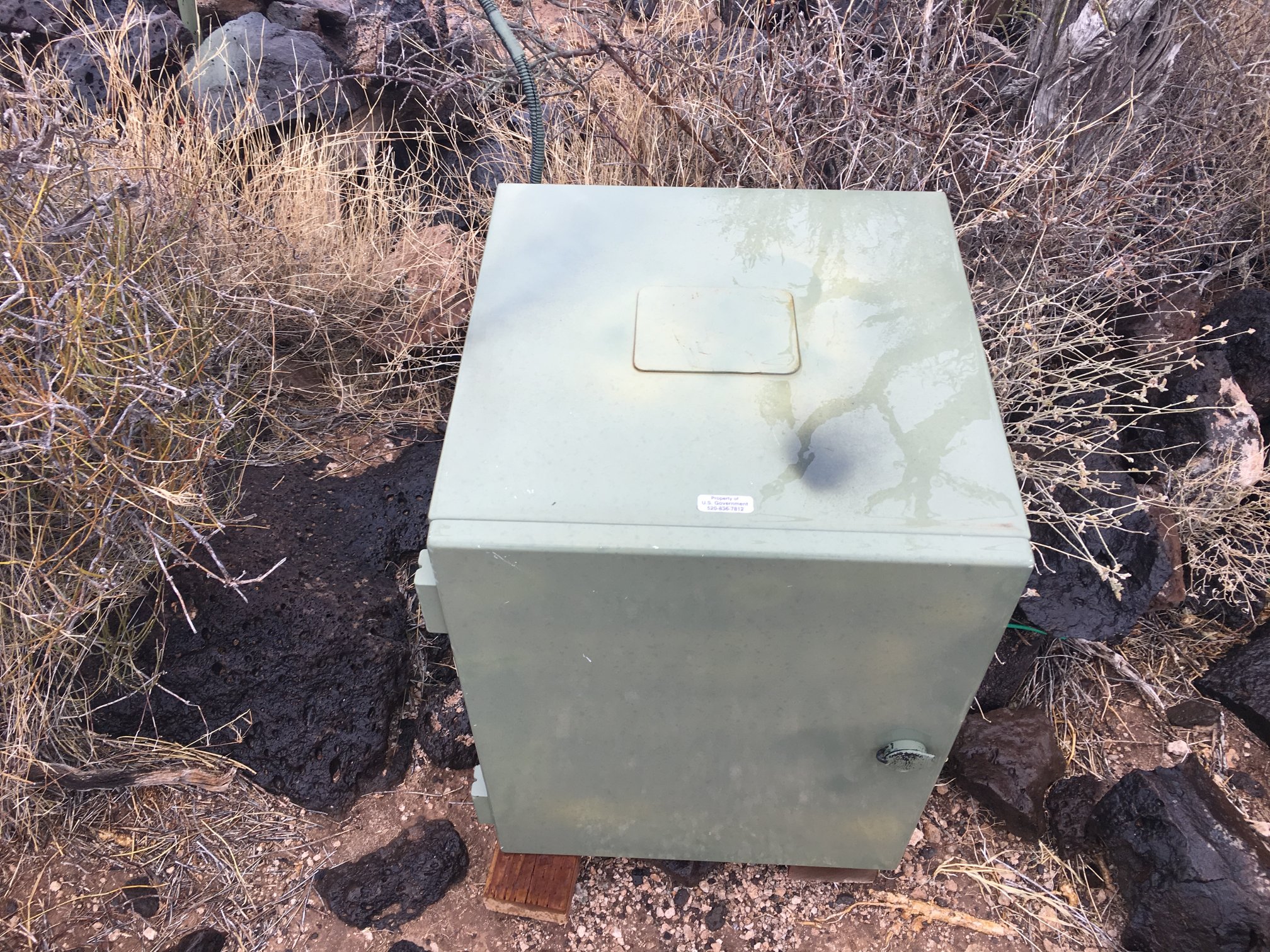 The equipment enclosure. Must have batteries and the two radios inside.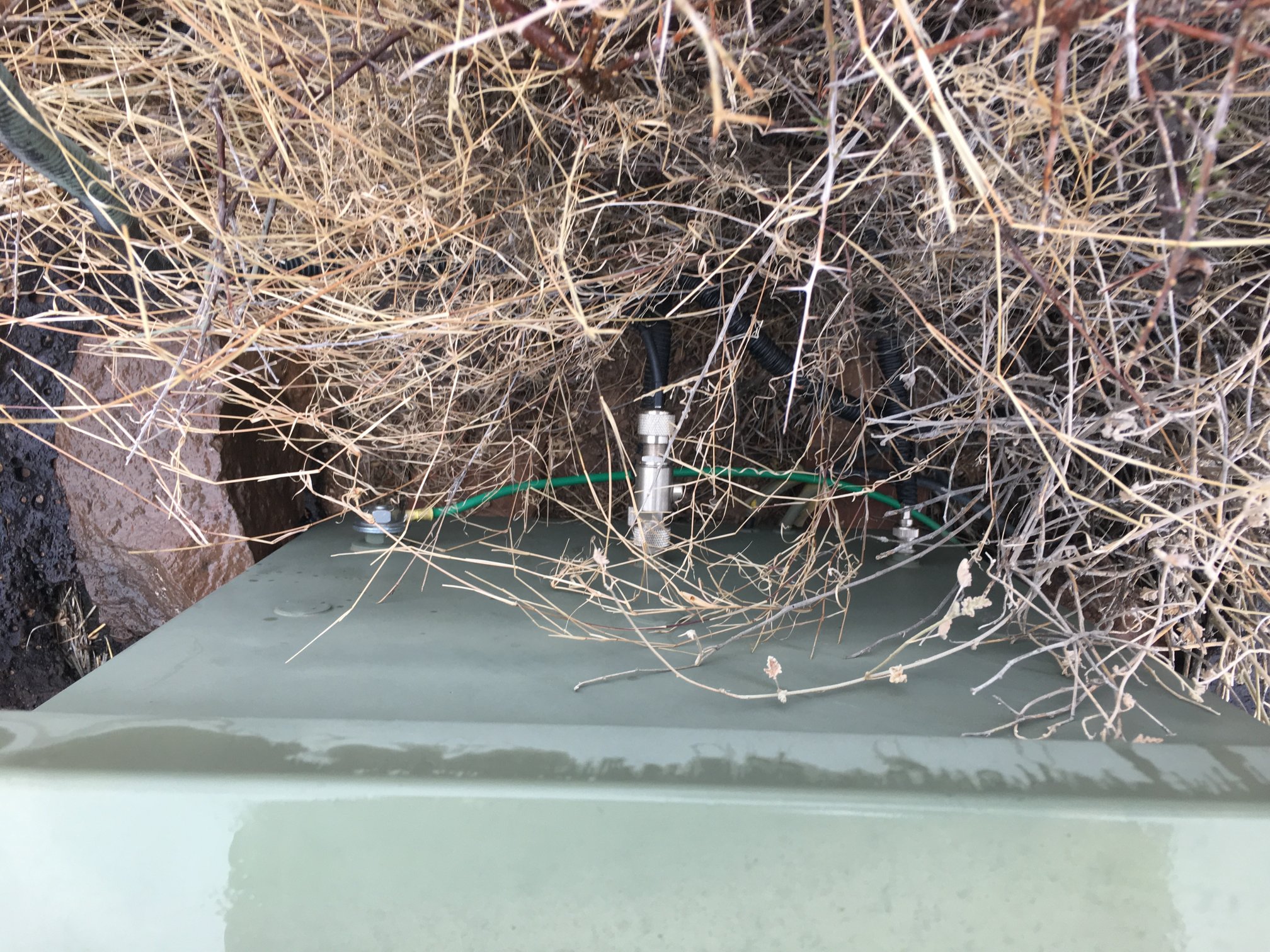 The antenna connector at the bottom of the case. Note the green ground wire, so someone working on this has some fleeting idea of the correct insulation color for ground. However, it's interesting that no critter has chewed through the insulation.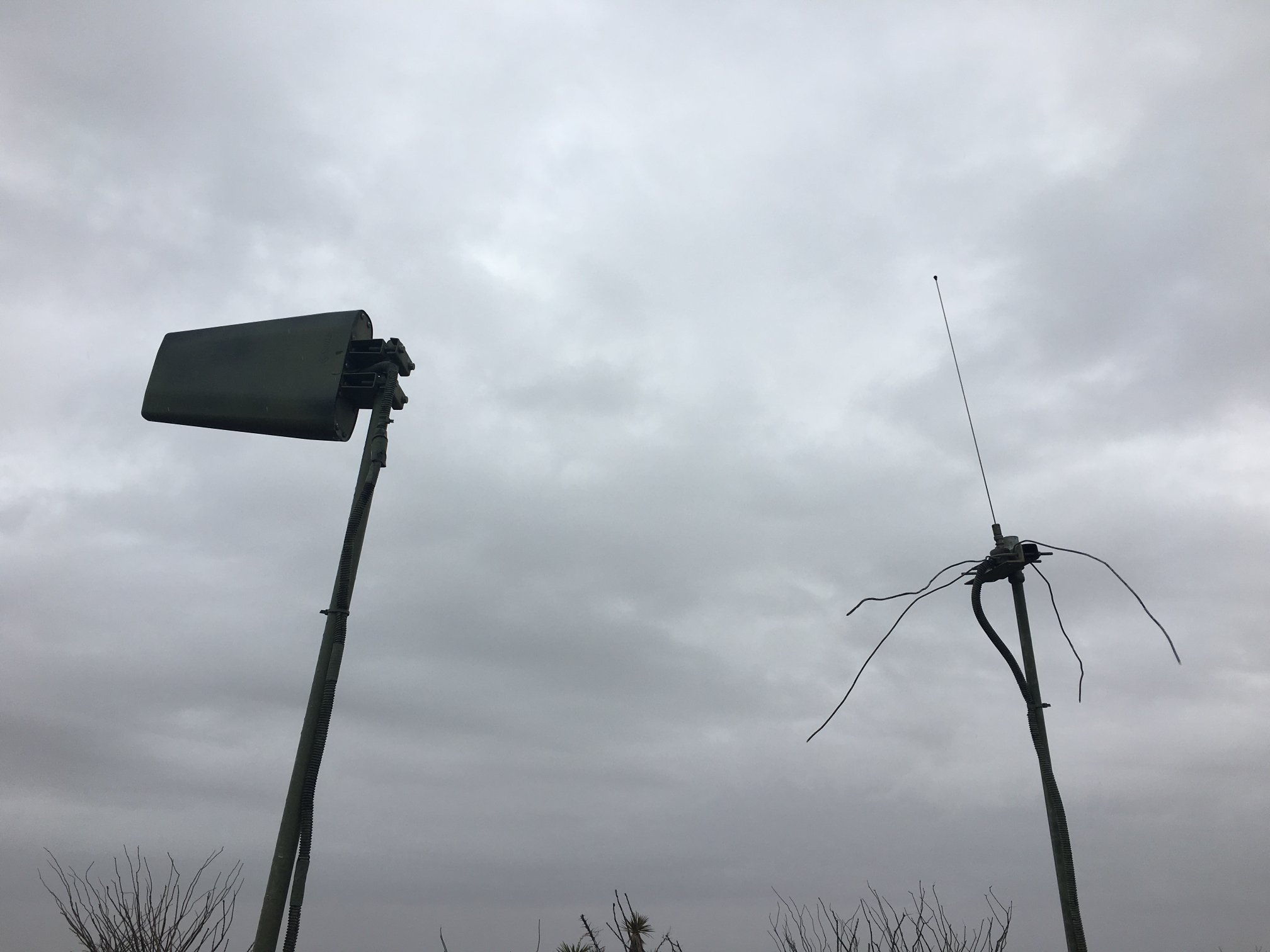 Honestly, I'd be so embarrassed to hoist an antenna as crappy looking as the VHF high-band omni on the right. And what's worse, the connector used there is a BNC, definitely not rated for outdoor environments.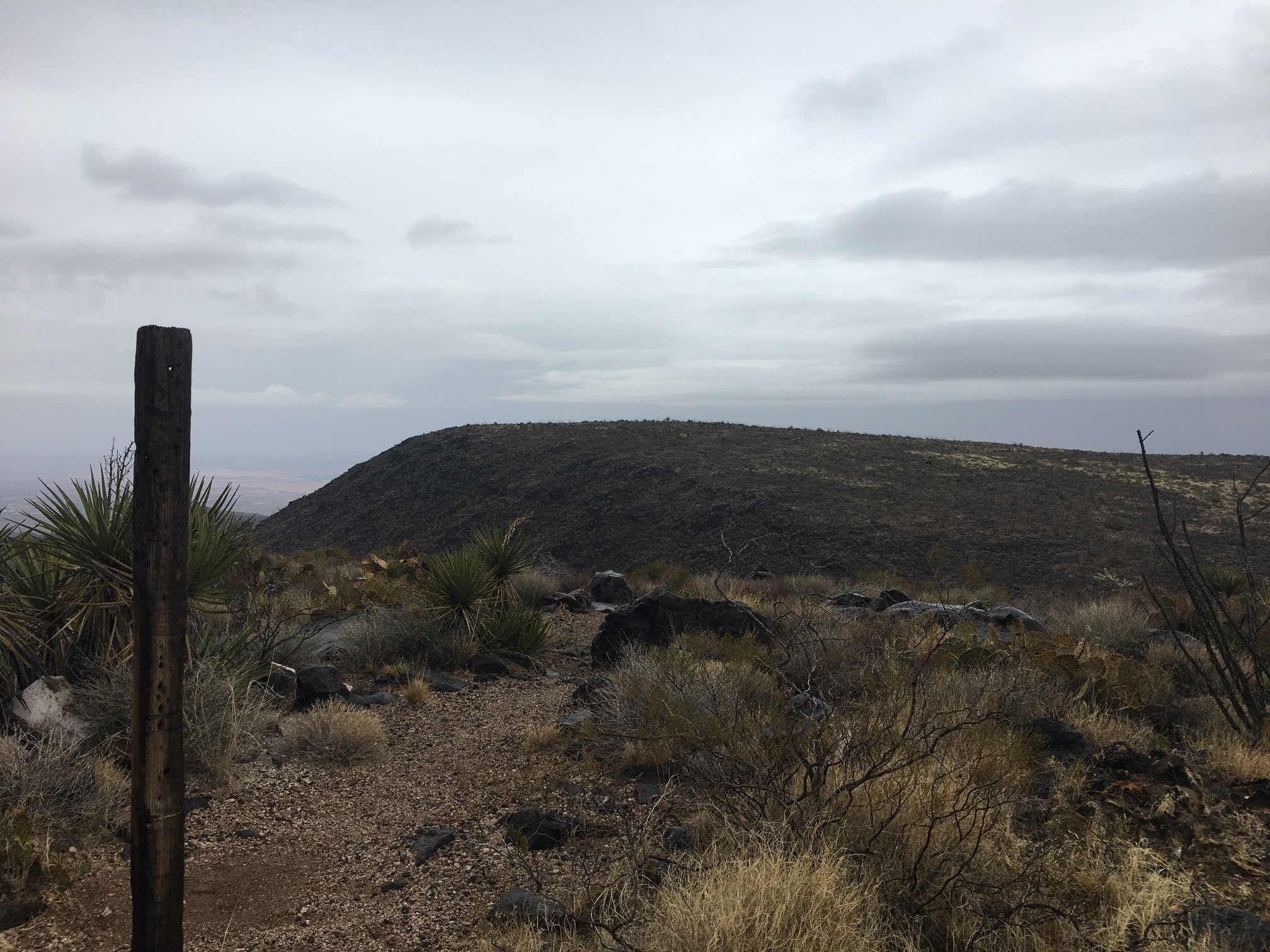 From the trail-top timber post, looking at the high point of Table Top. There is a very deep gulley/draw between there and here and the trail to the peak is around the east side of the mesa.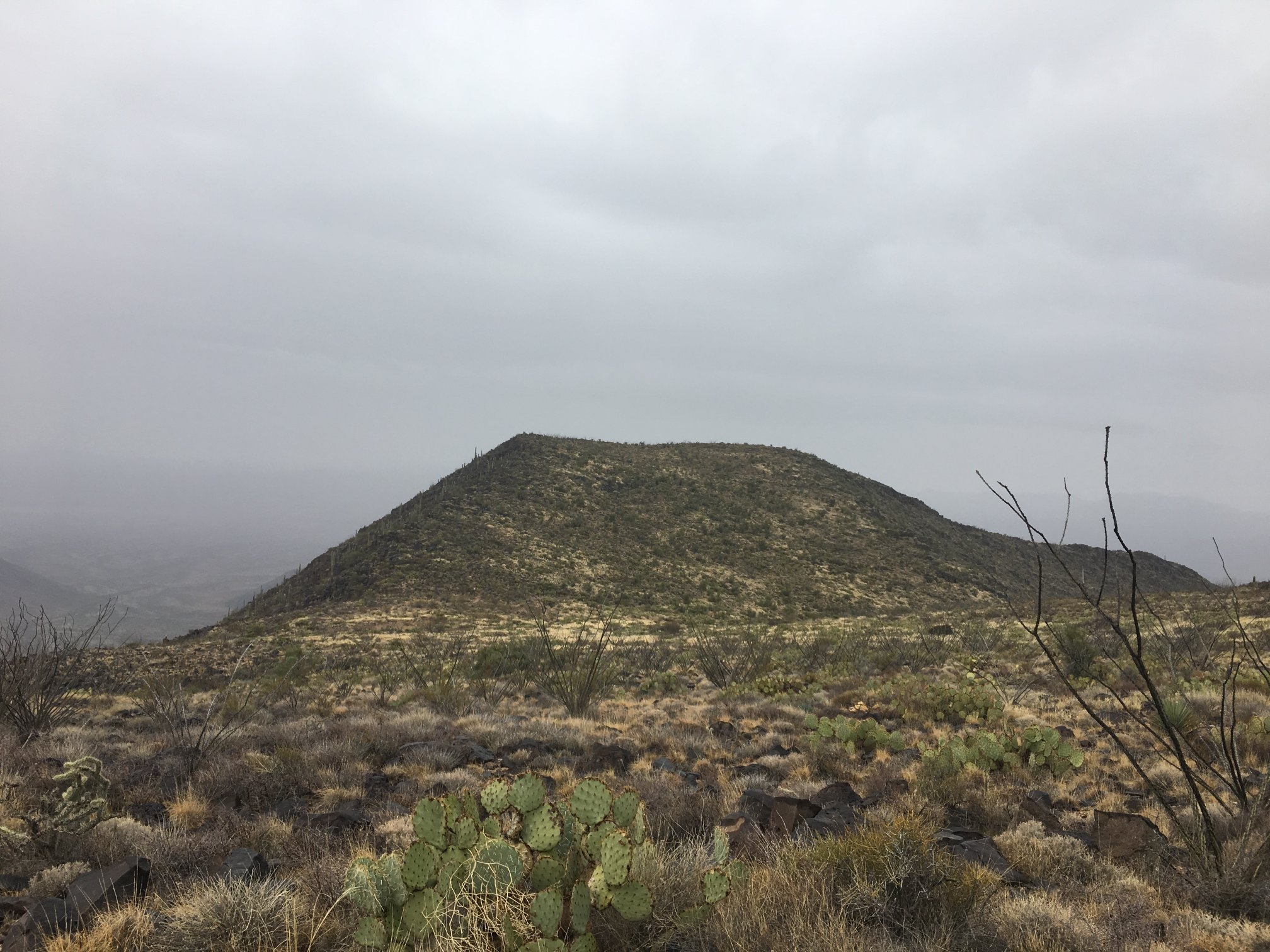 As I get closer to the true peak, a shot back toward the SE end of Table Top – the radio equipment and trail-top timber are at the right side of the ridge.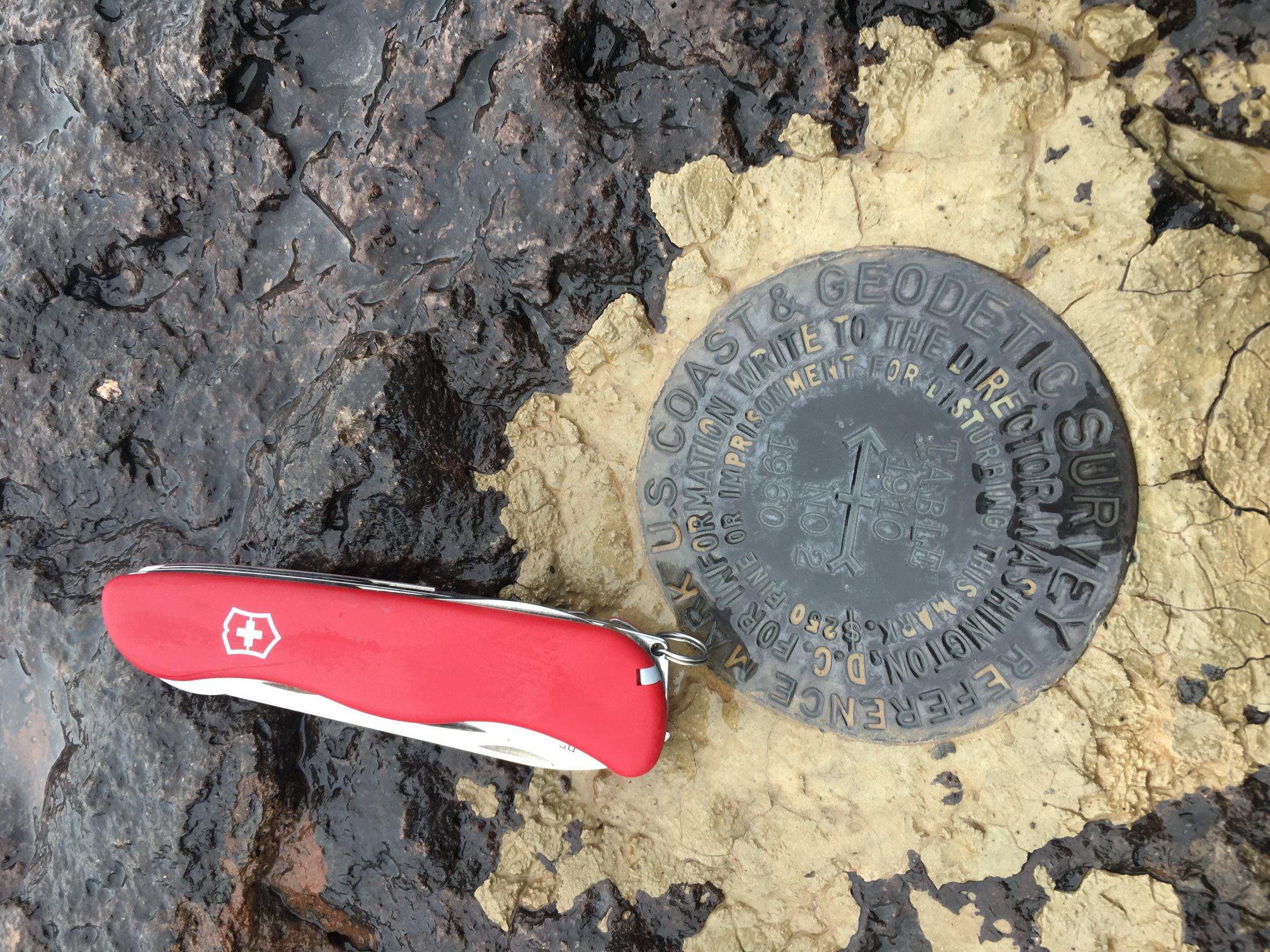 Finally, the benchmark is achieved. It's been sprinkling lightly for the past hour.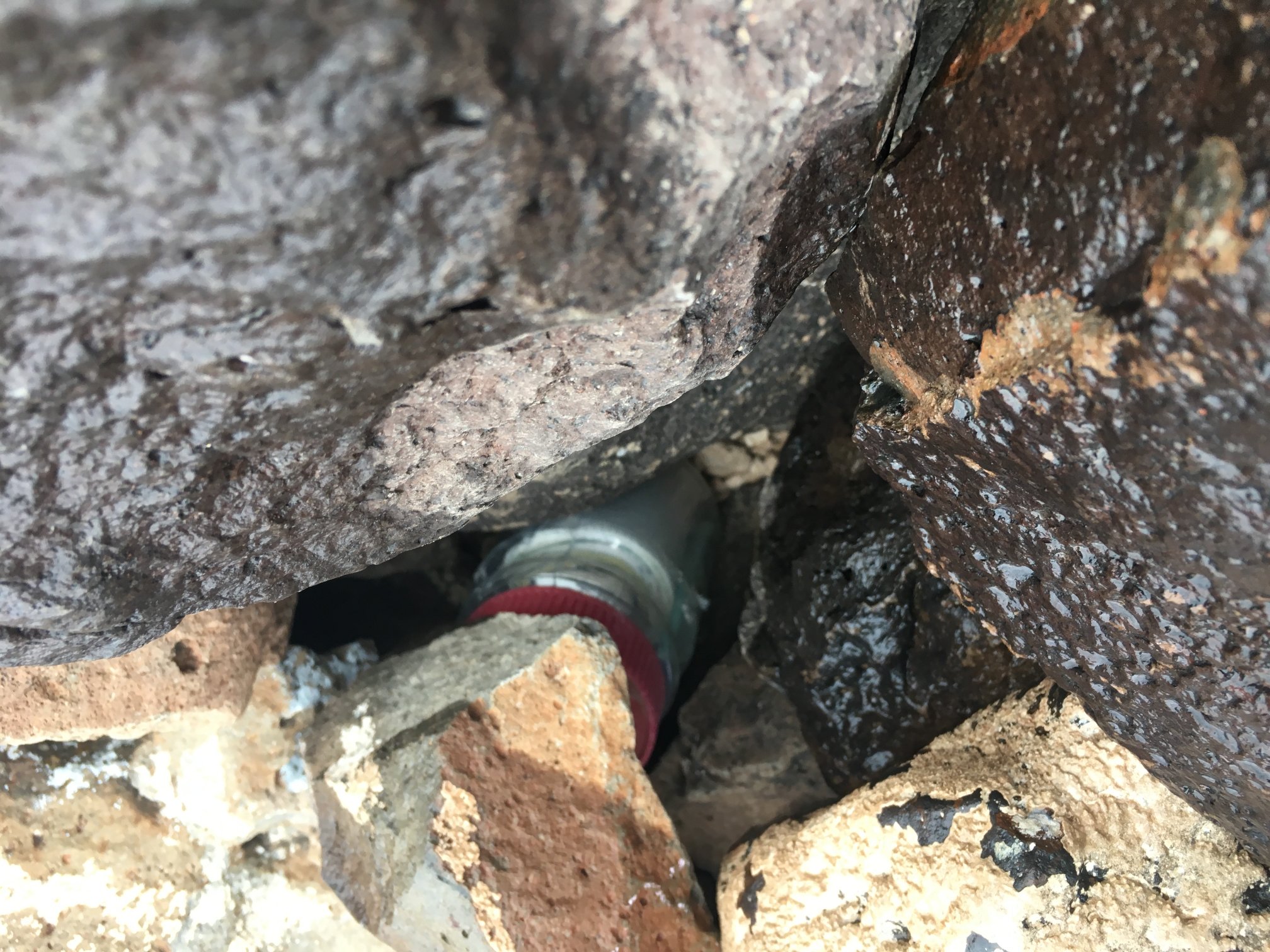 The peak register is hidden near the benchmark. Signed in.
From the top, came back down retracing the path up.
Arrived at the truck right around sunset, by the time I made it to I-8 it was well after 1900.
No CBP or DEA observed. I'm sure that they were observing me, though %^)