http://www.peakbagger.com/climber/ascent.aspx?aid=931546
4514′ elevation – clean prominence: 3212′ – isolation: 47.4 mi
GPS log available at peakbagger.
Wireless communications site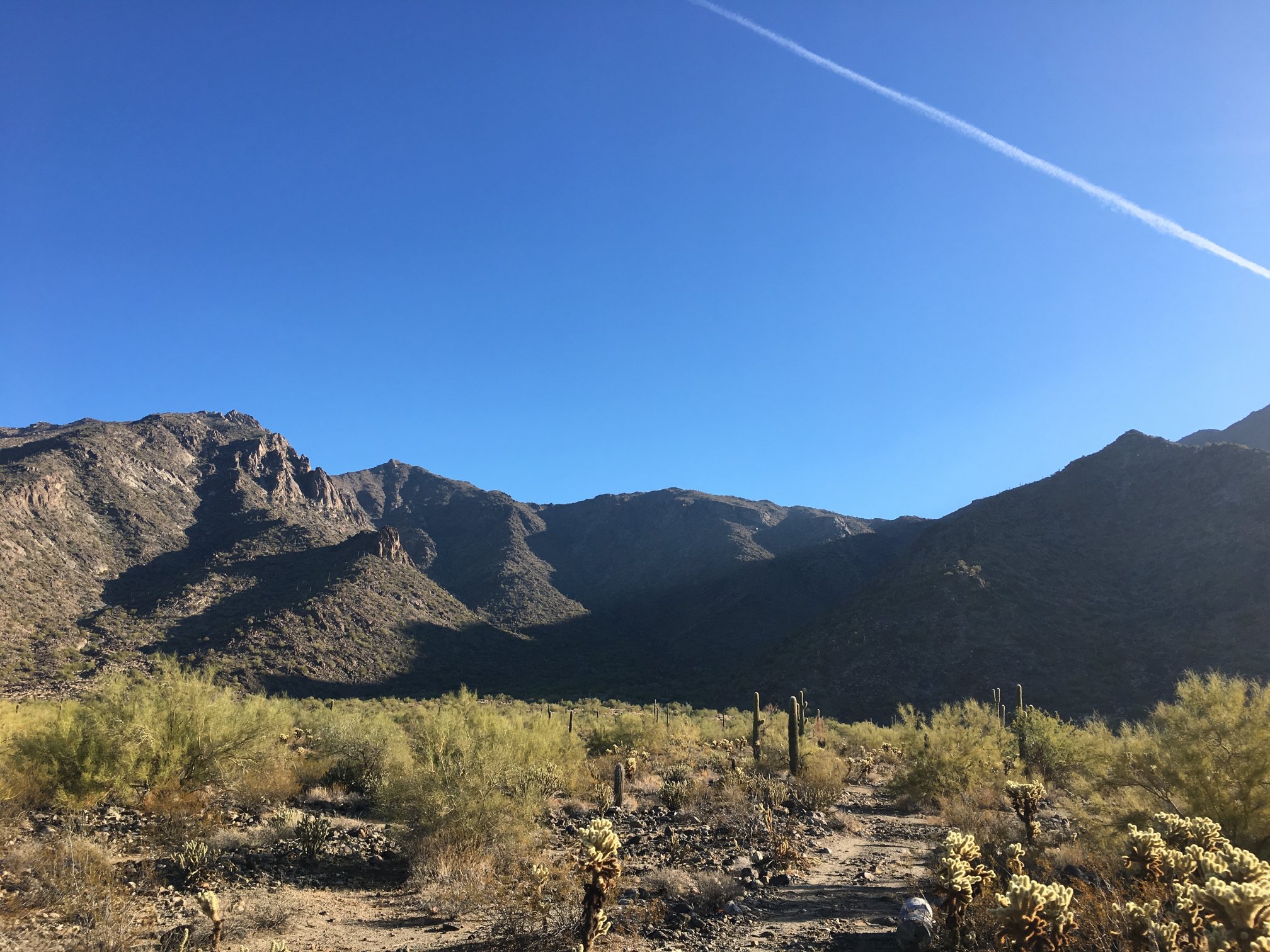 View of peak from trailhead, high point / radio site not in view.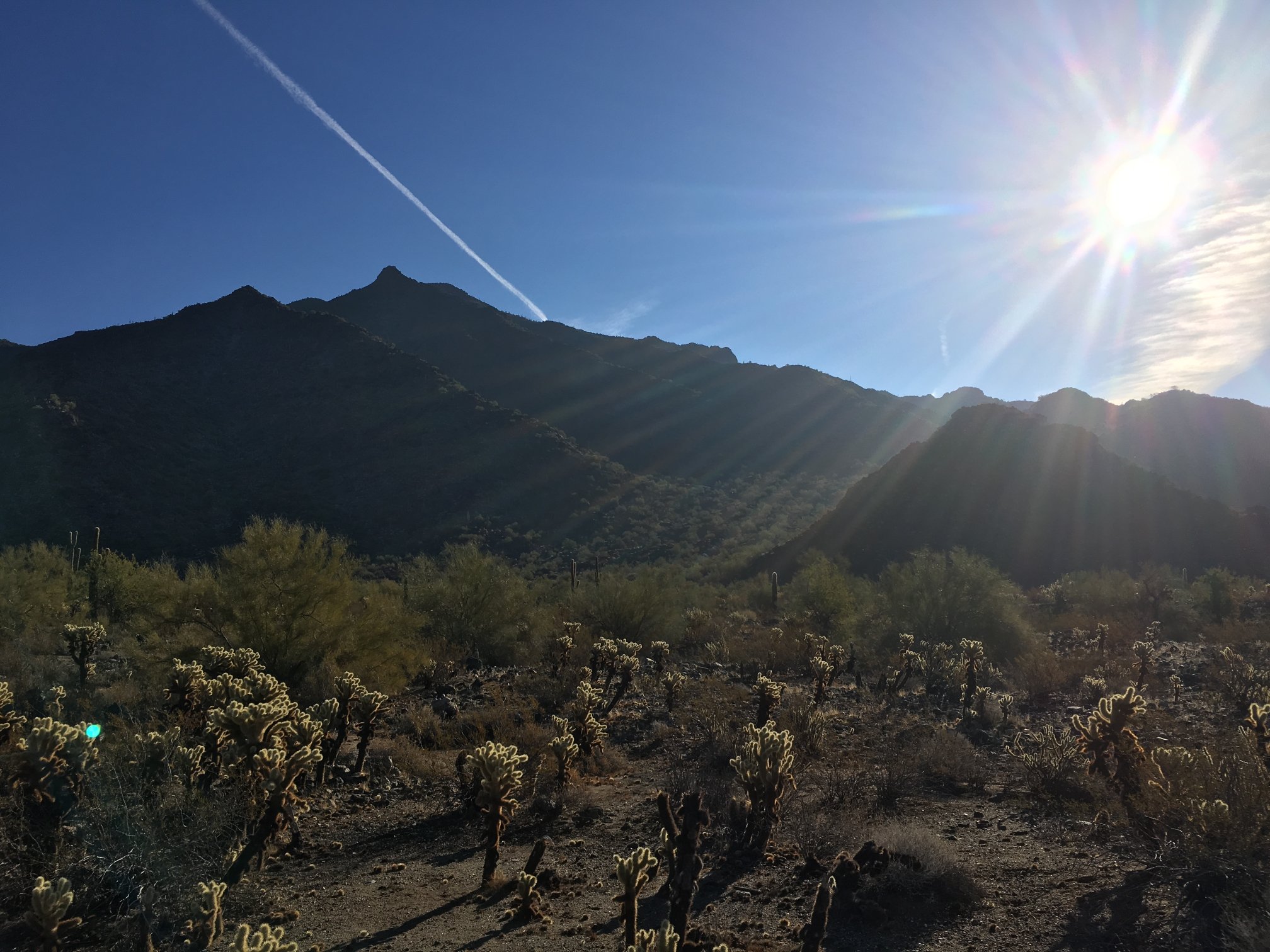 Looking east toward rising sun. Evil cholla forest.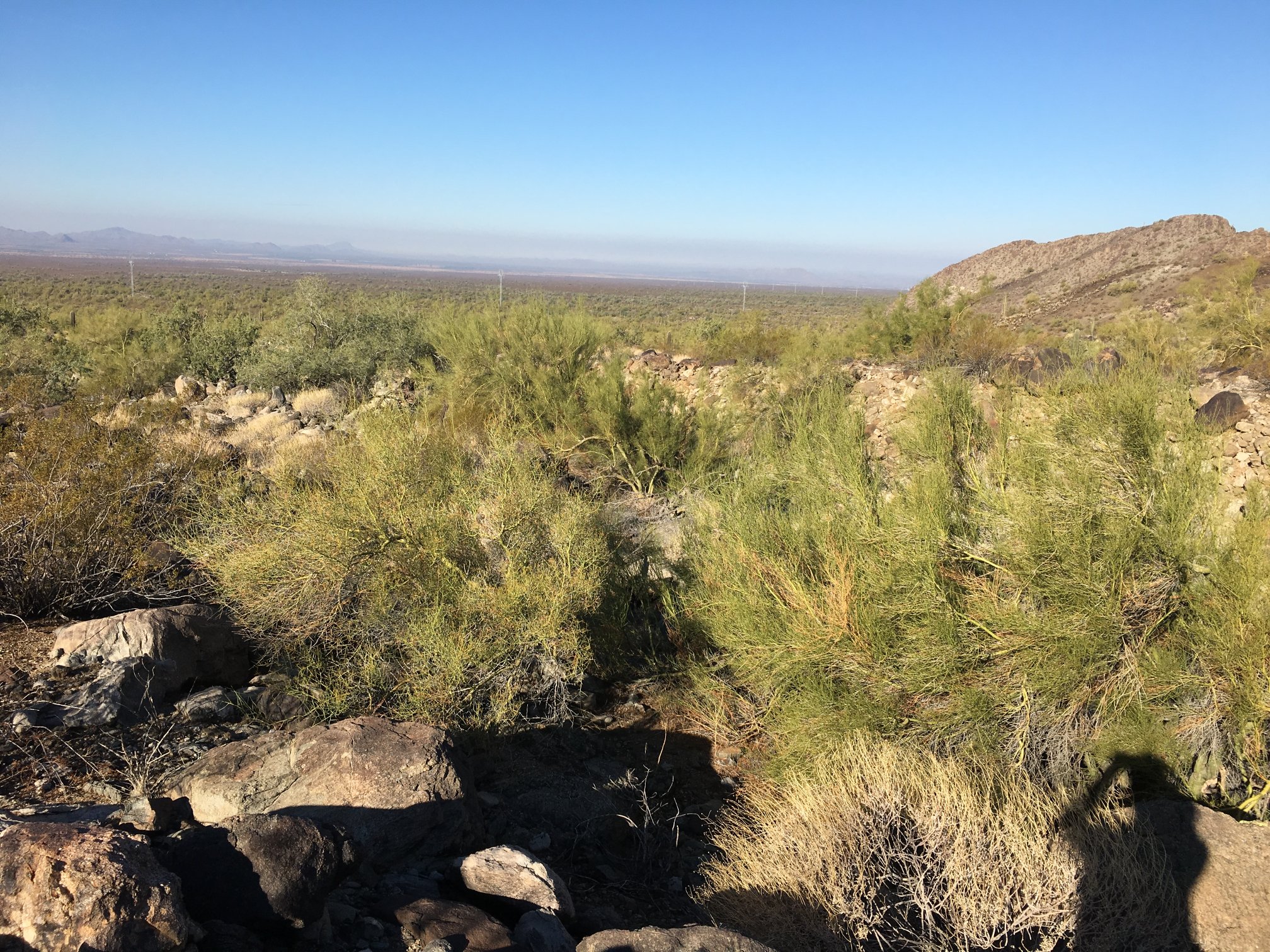 Woolsey Peak in left center distance.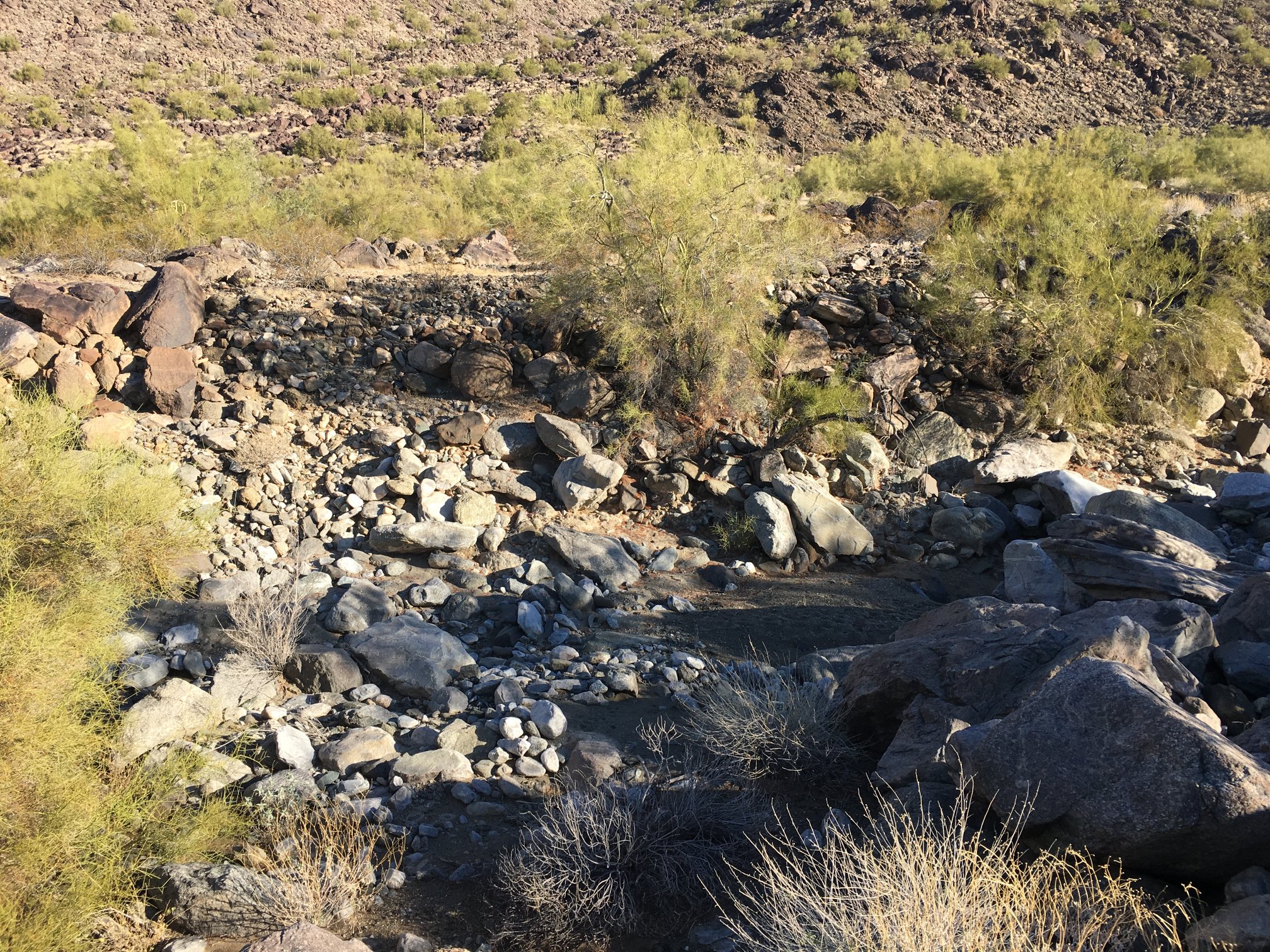 What passes for a trail here. (Wait! There is no trail!!!)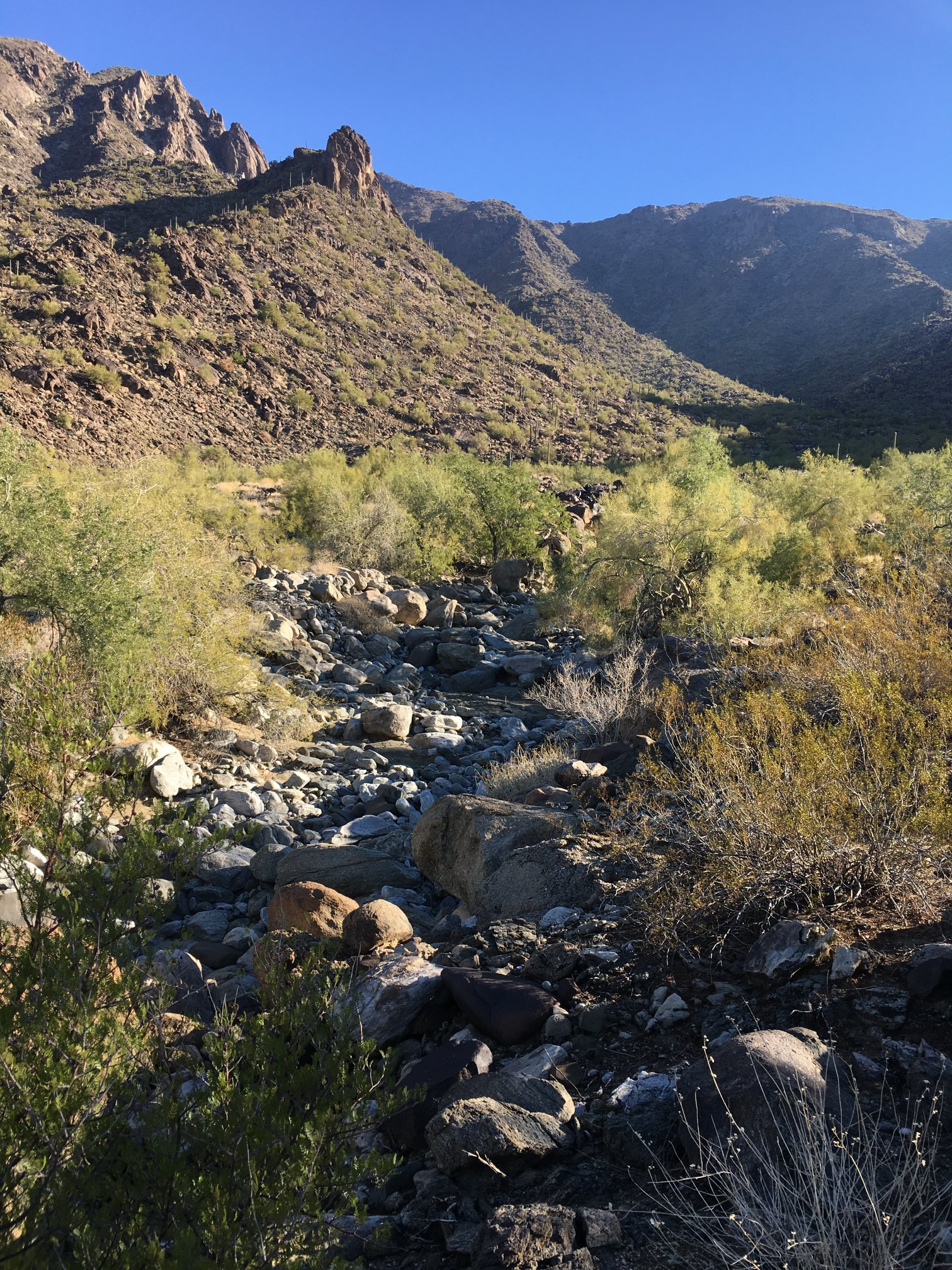 More of the fine trail.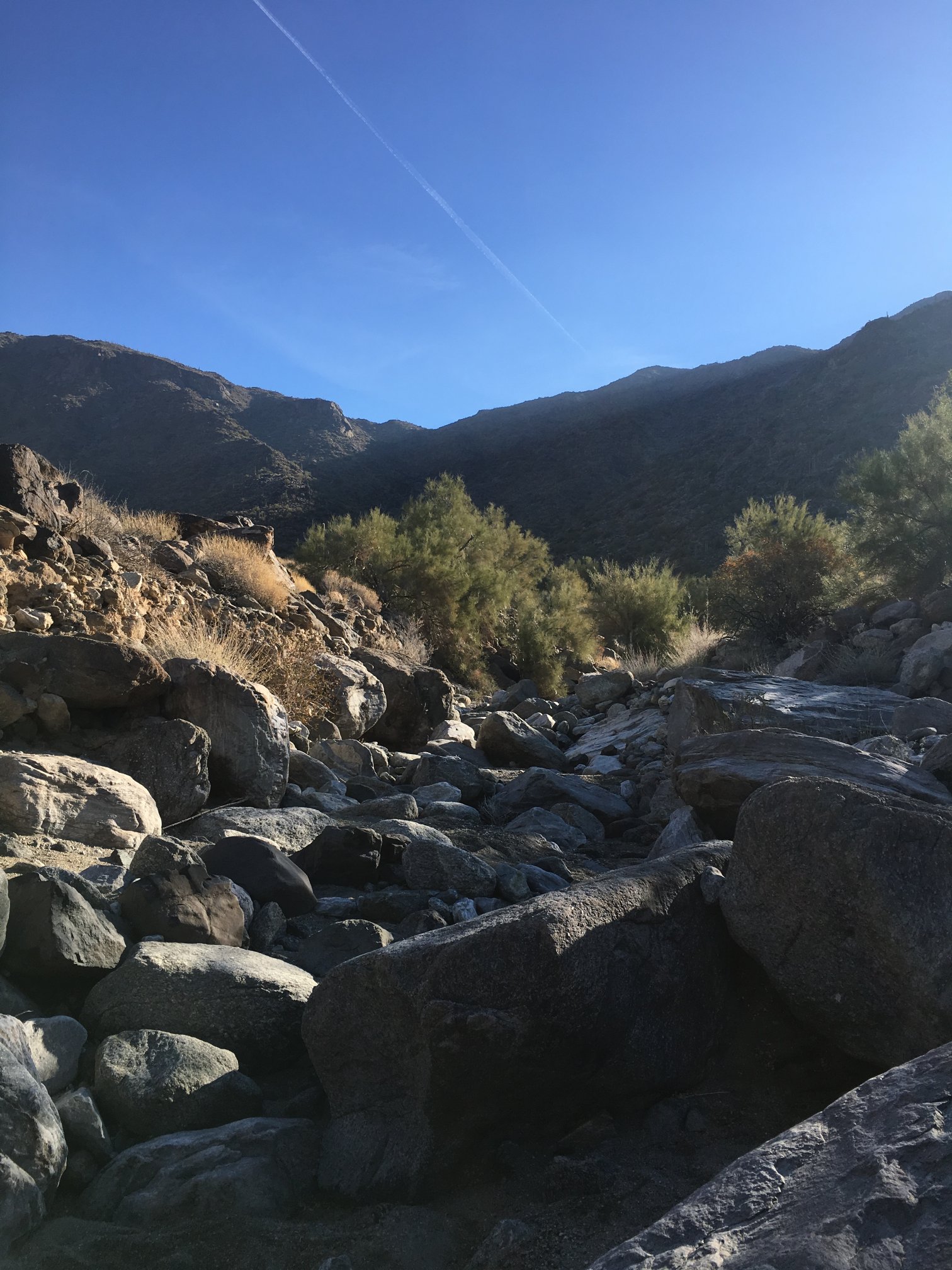 There were cairns along the way every so often, but all they really did for me is let me know some other human had been here.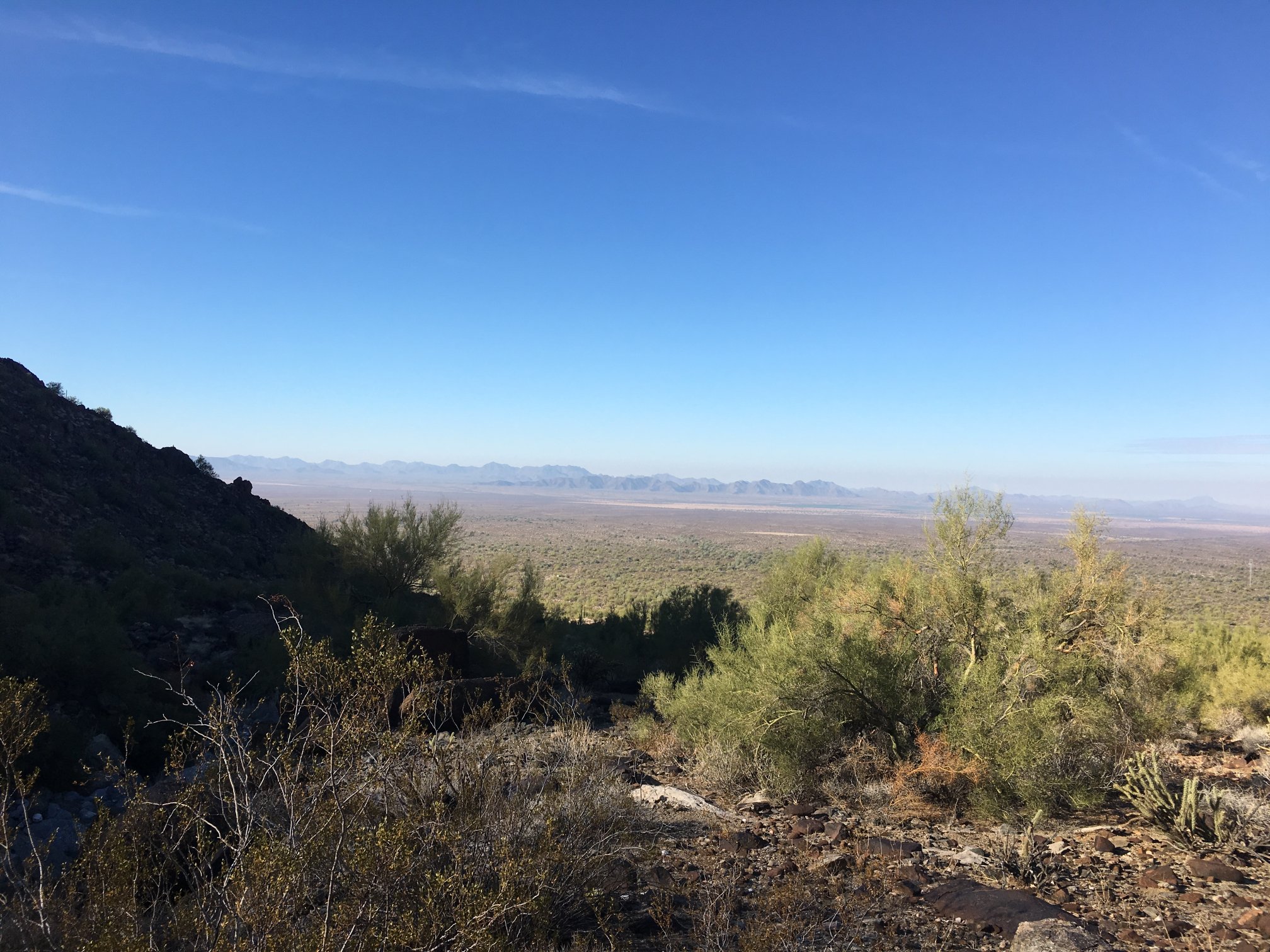 Looking back towards trailhead and vehicle. Still there!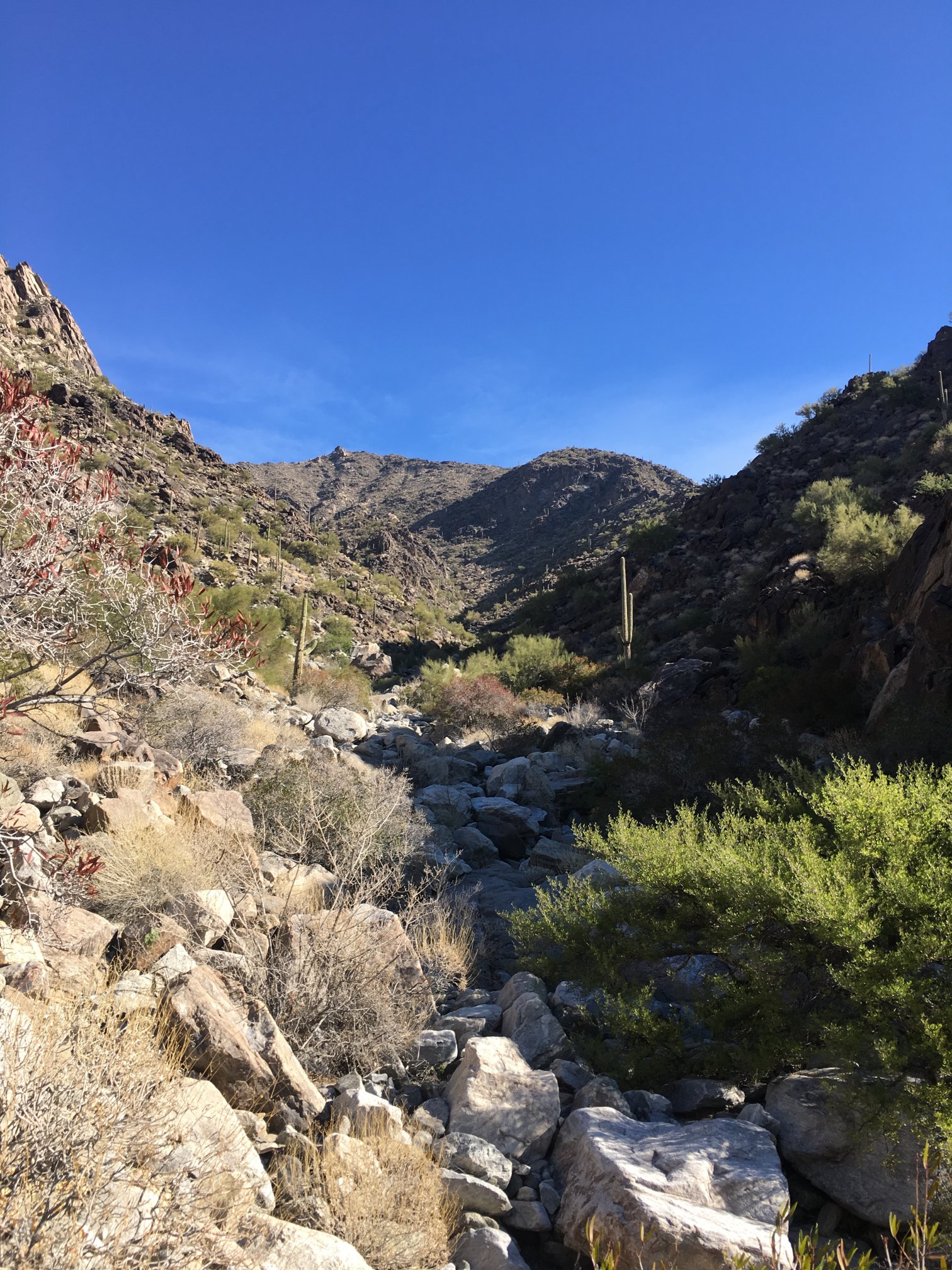 It was somewhere around here that I stepped on a boulder that proceeded to roll, then I fell smack on my head. No blood, no lightheadedness, no visual effects, but most stuff in pockets all fell out on ground while I was momentarily upside-down.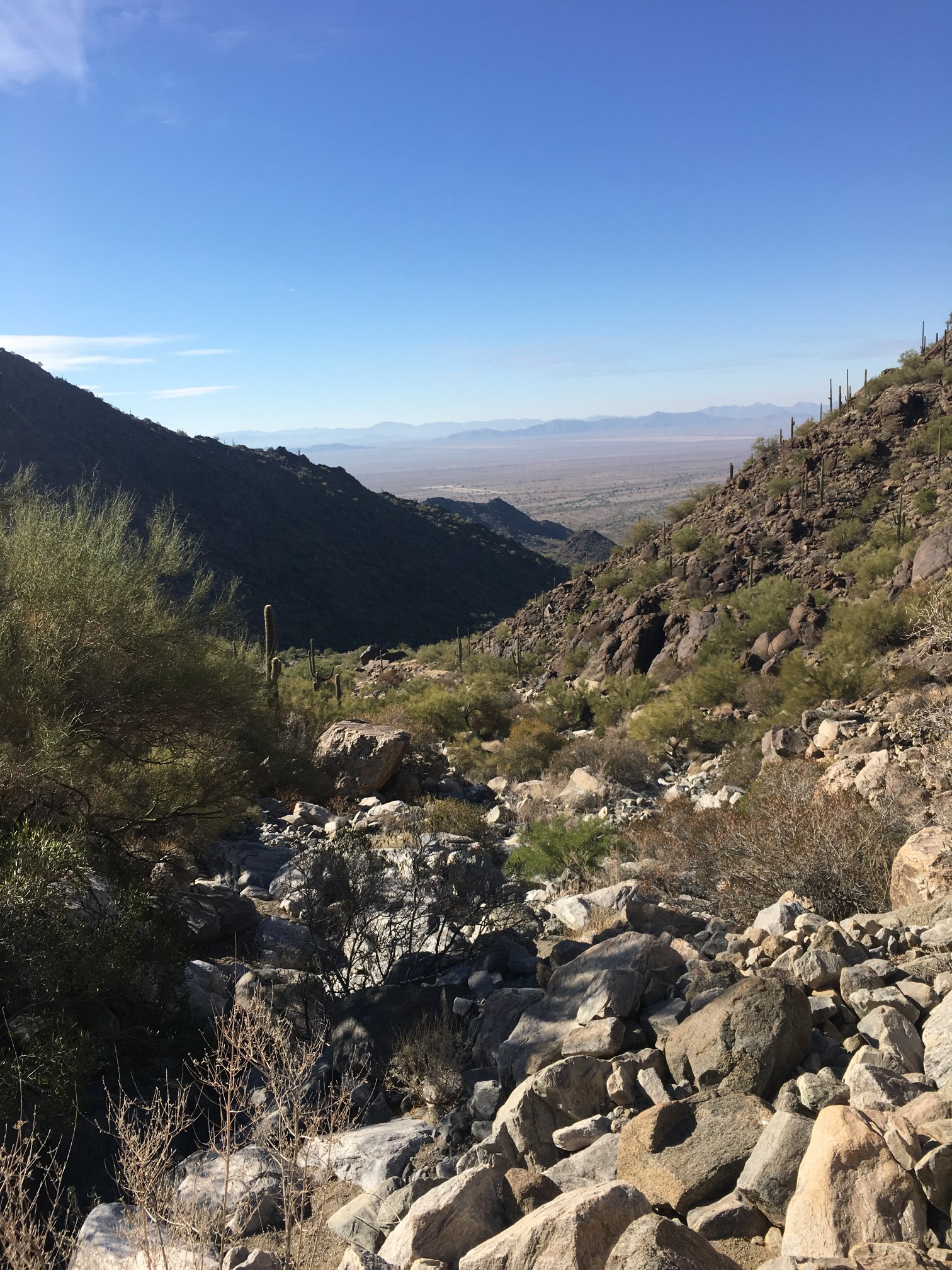 The boulder-hopping was getting rough on the ankles.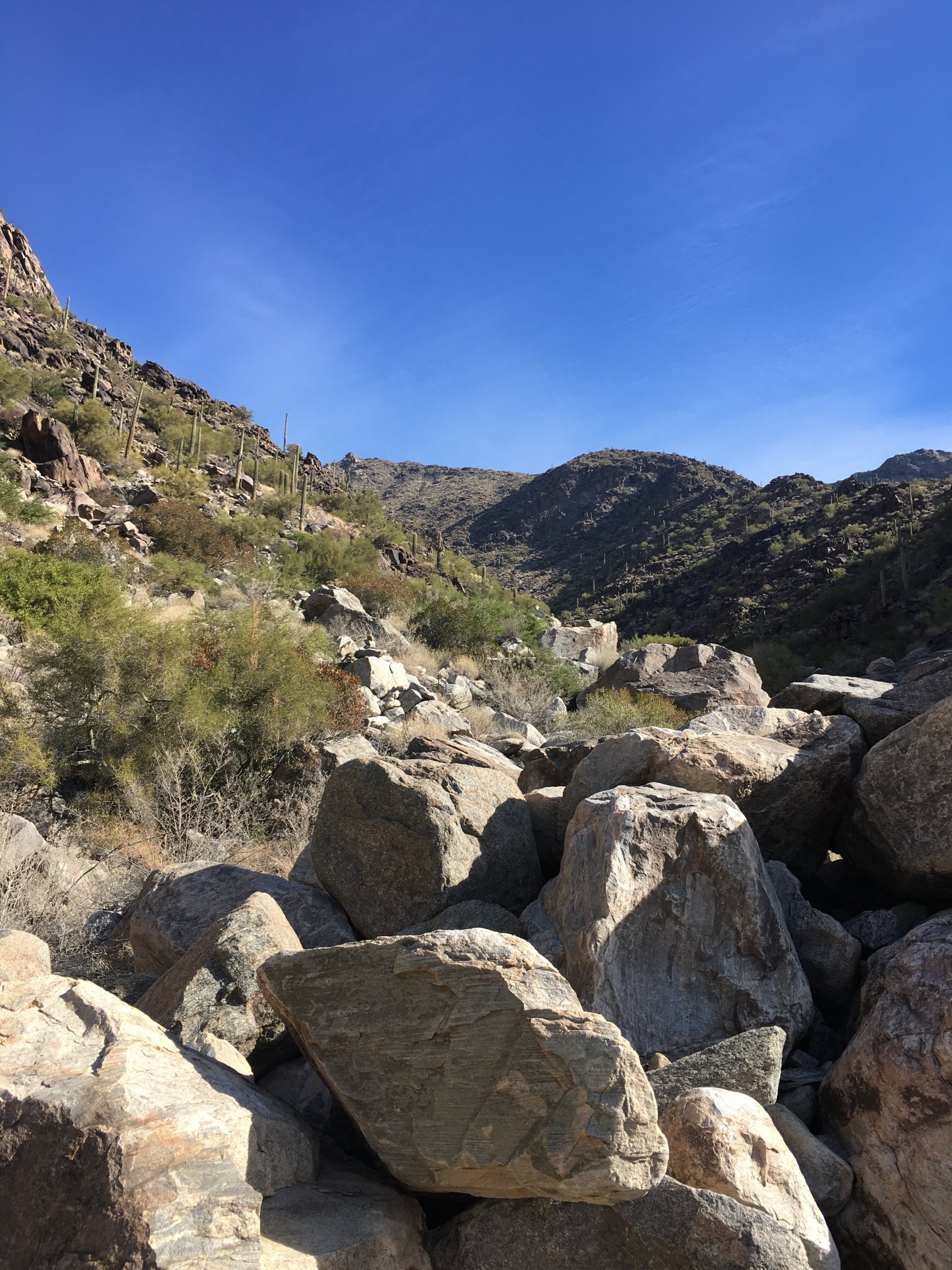 Still more boulders. Really impressive the ability of water to move stuff.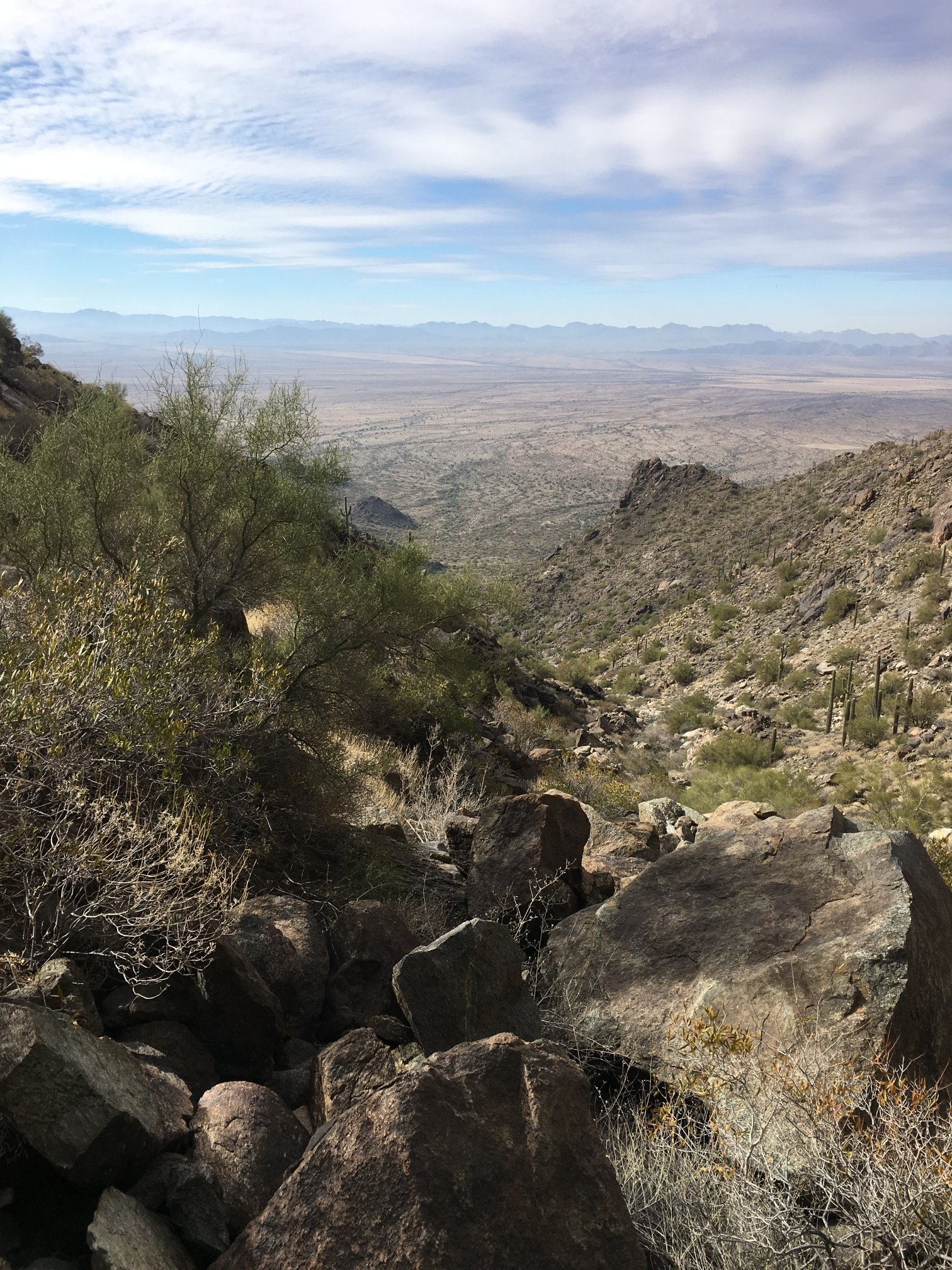 Looking back toward trailhead, which is hidden behind stuff on the left.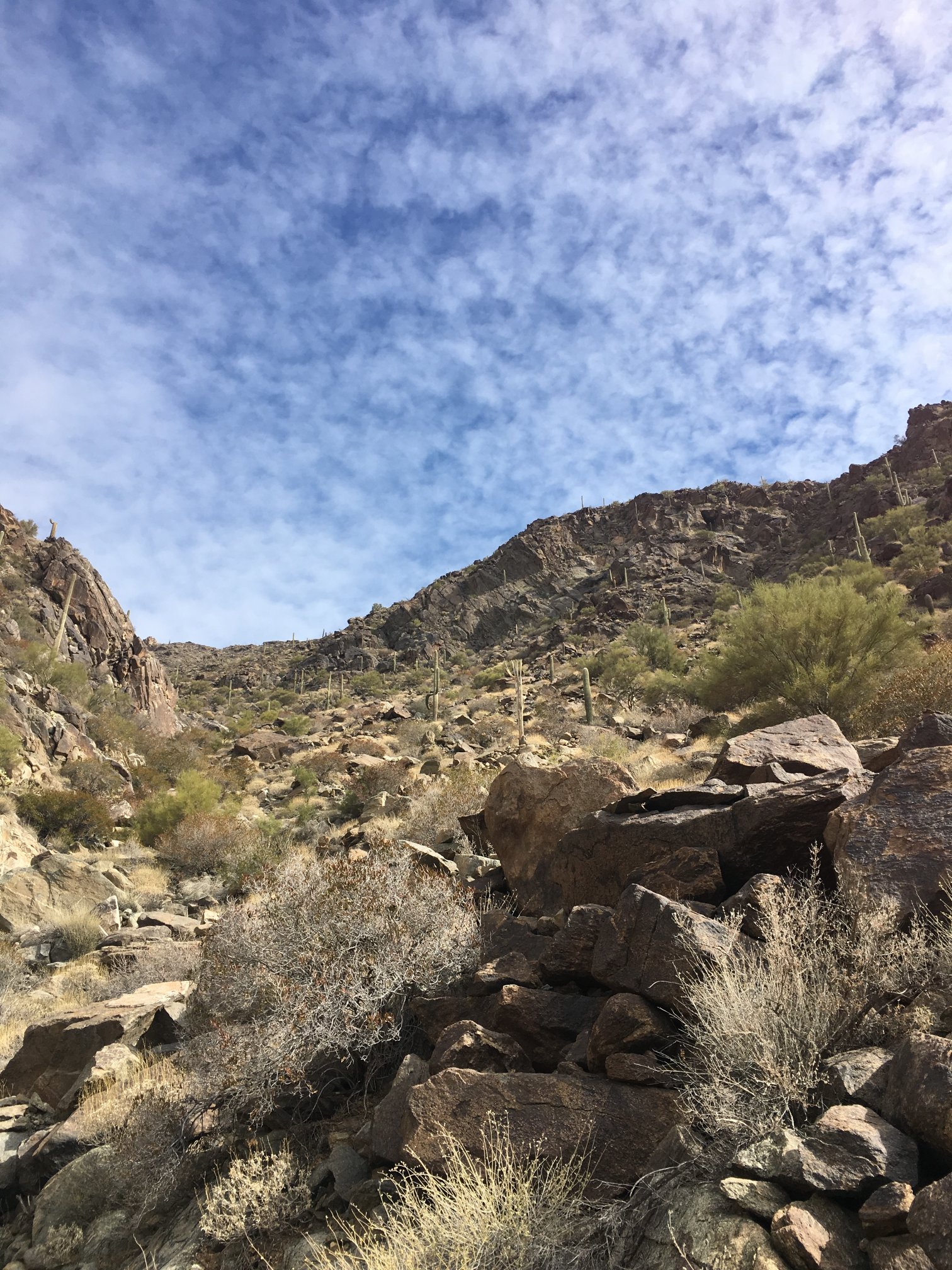 Higher and higher I go. Coefficient of steepness approaching angle of repose in some spots…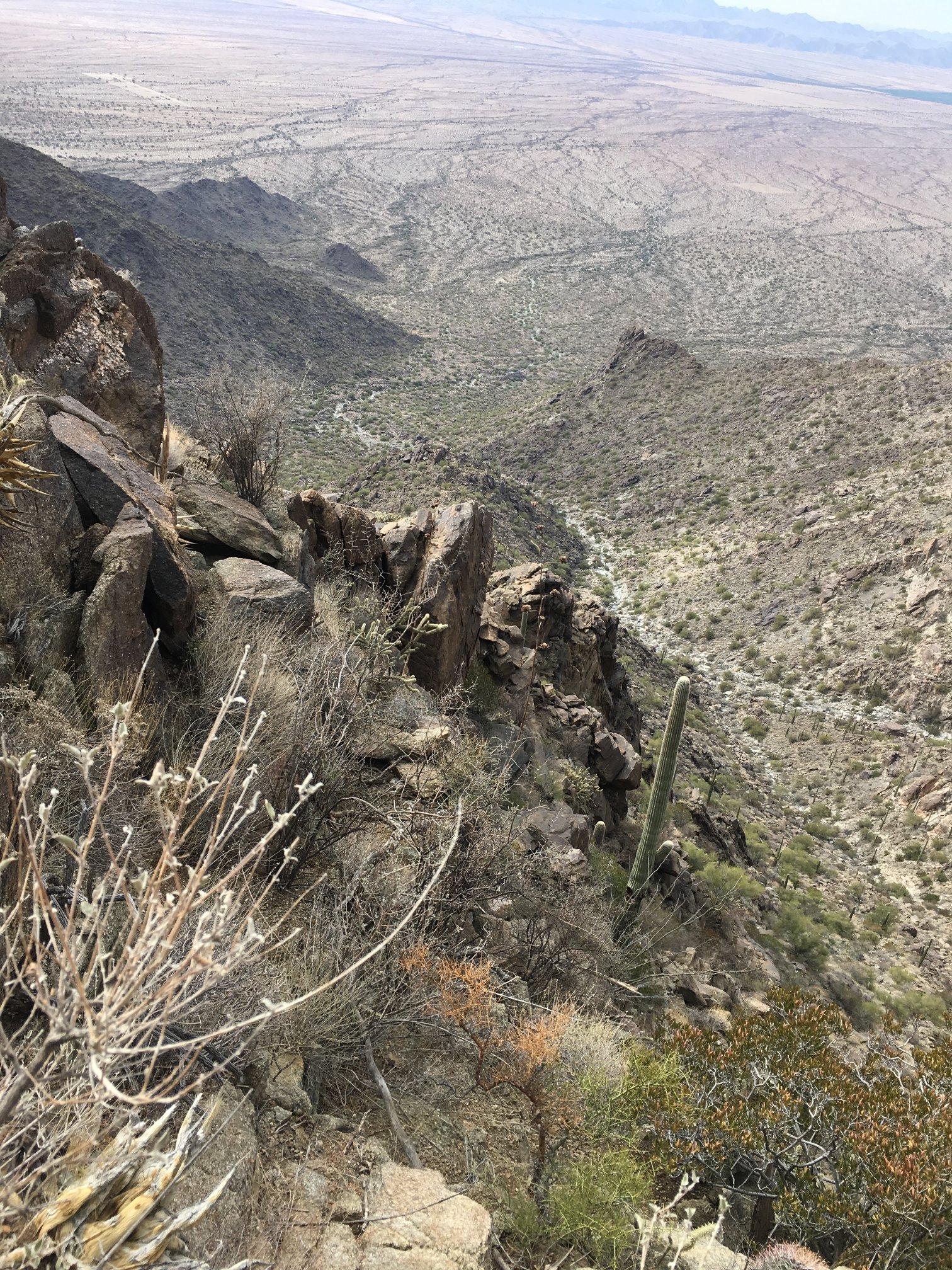 Now it gets heinous. That wash below was the path I took to get here. The vertical may not look like much from here, but I'm scaling rock walls with some horizontal jointing and serious cacti and ocotillo to dodge.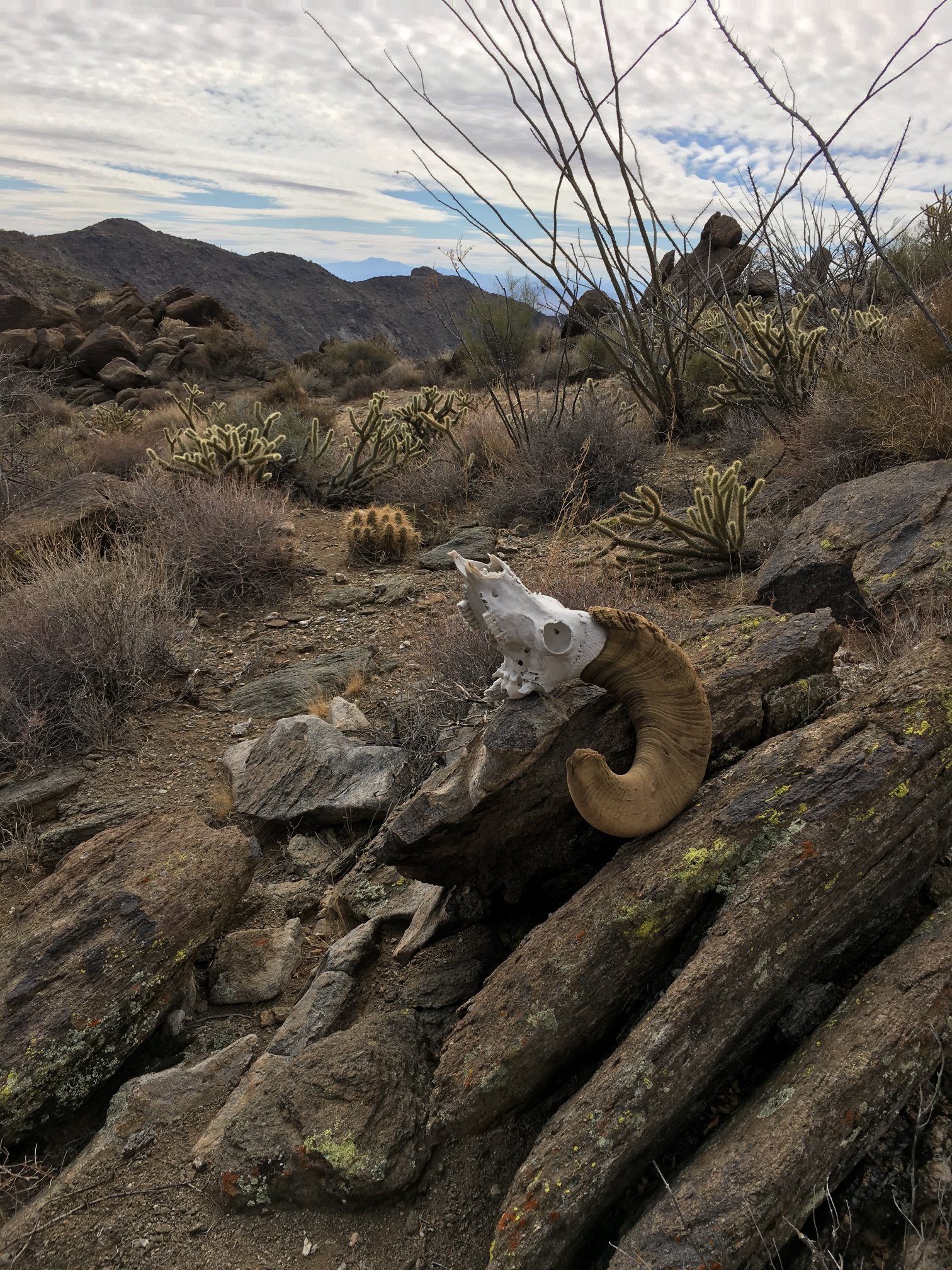 I know how this bighorn sheep felt… Man, that was a tough climb to the ridgeline.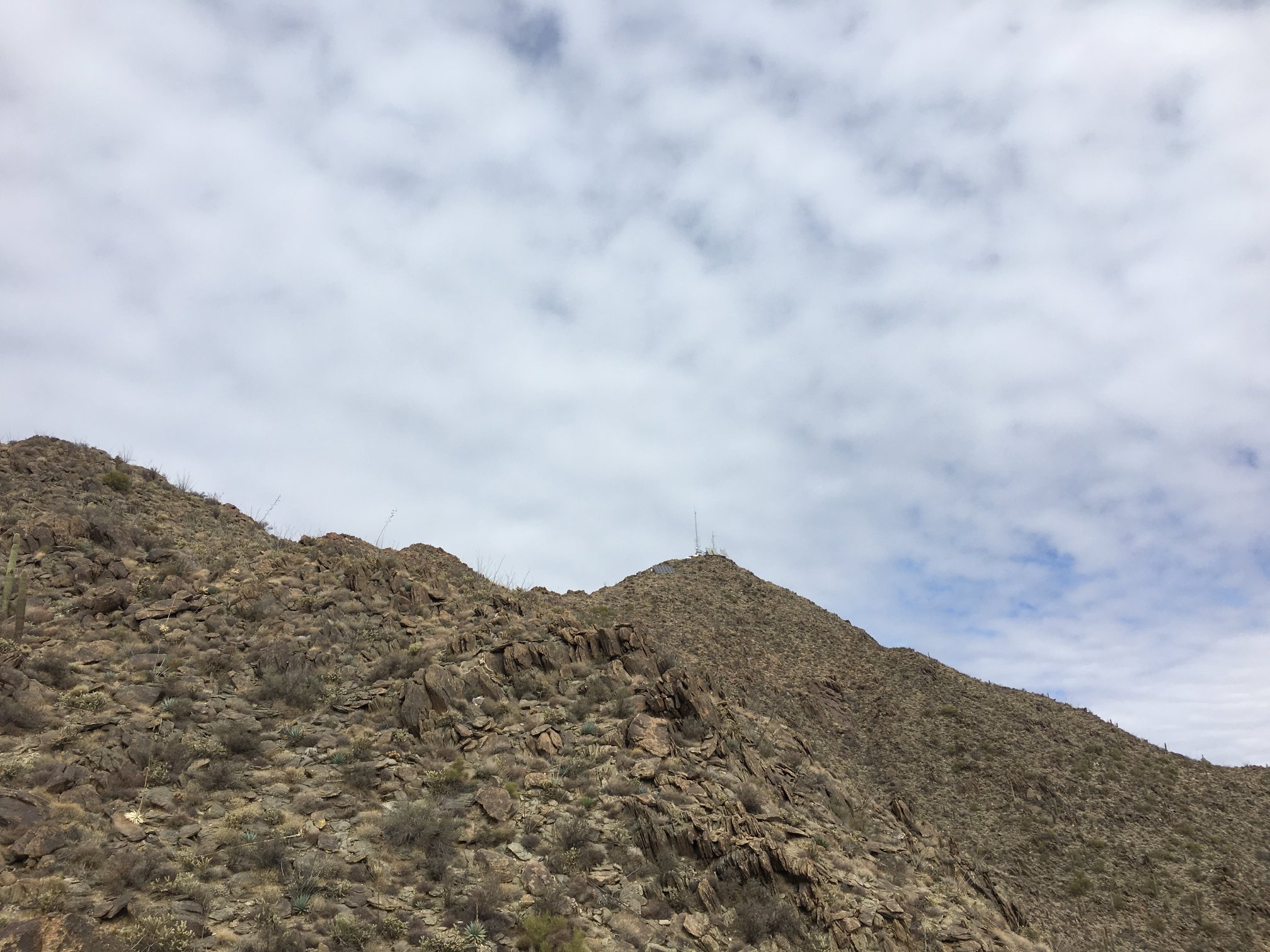 And finally, Sierra Estrella High Point comes into view. But, it's still about 0.5 miles away, and continued boulder hopping required.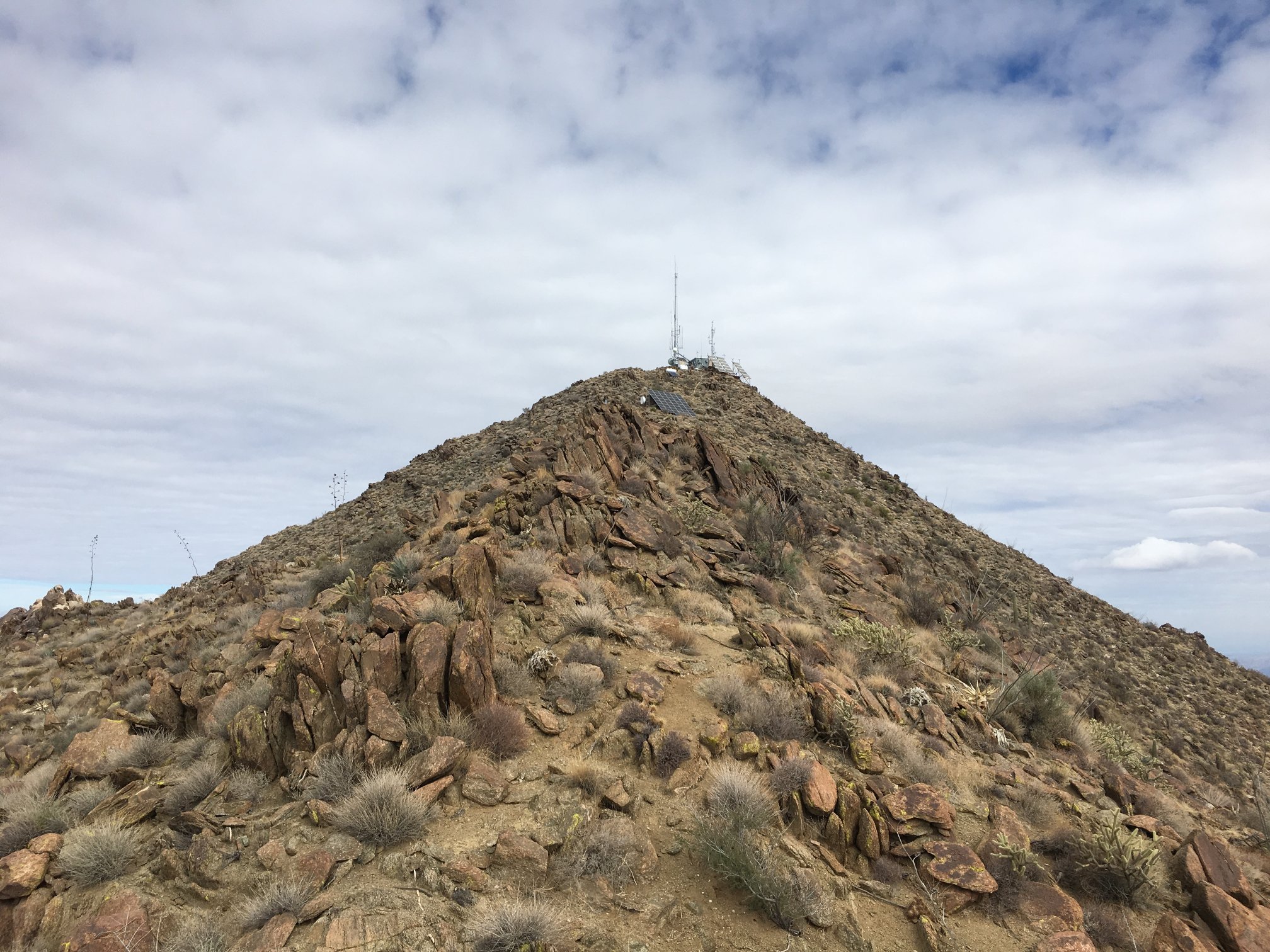 Now the last pitch. Another 300′ vertical. There is kind of a trail here, but it's not much.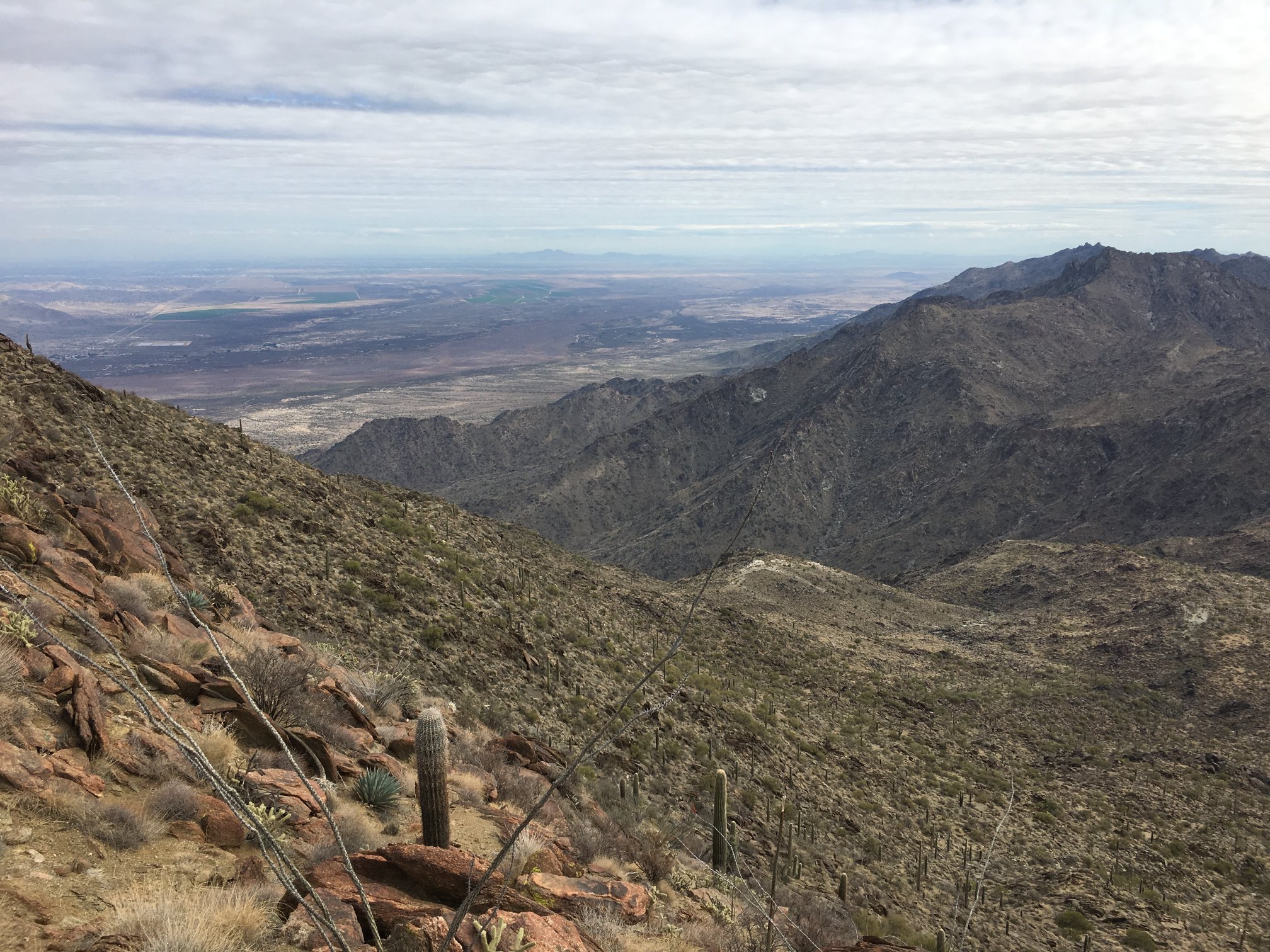 Looking across the canyon to what looks like a large mine adit on the opposite ridge.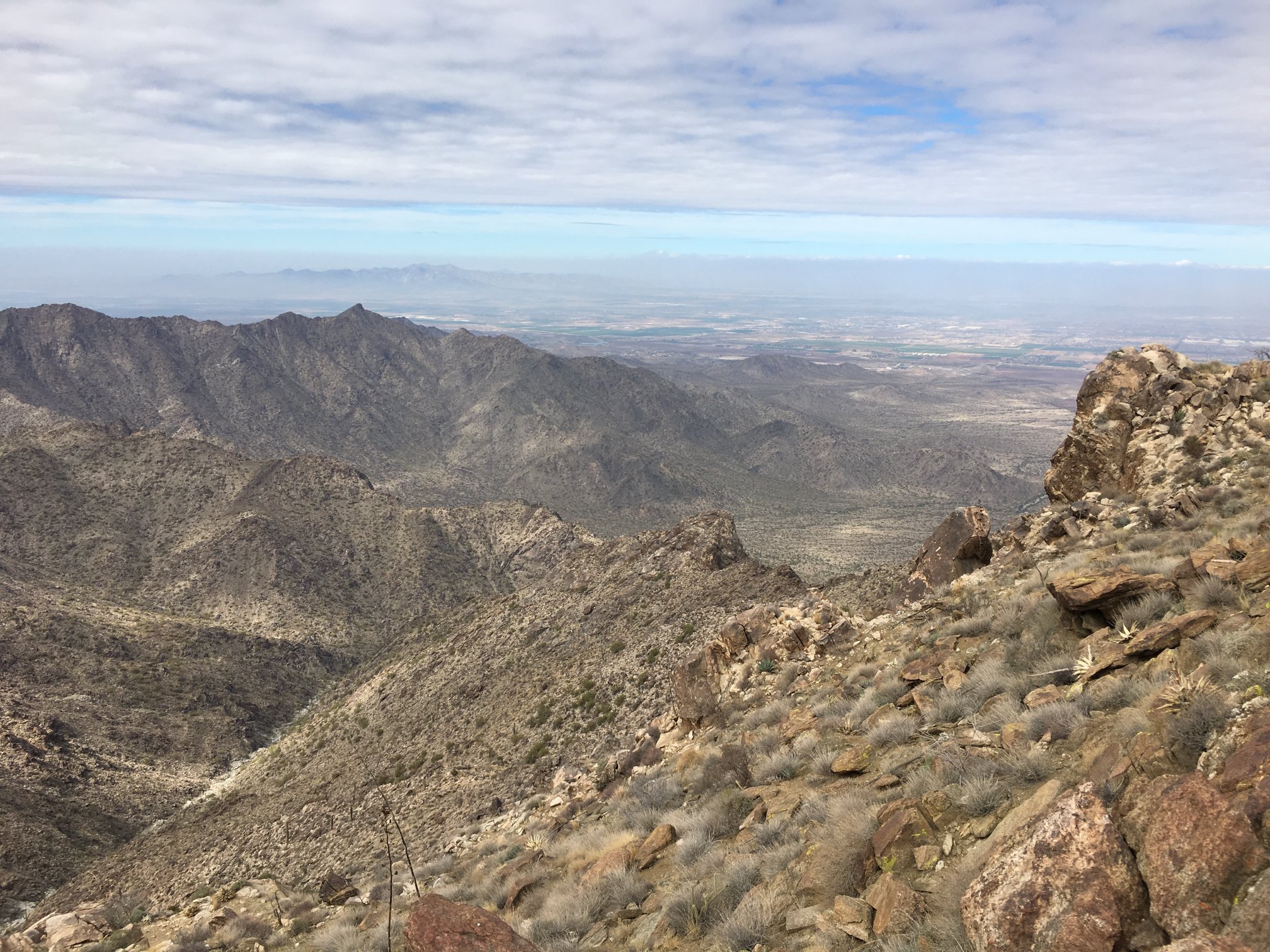 Looking back in general direction of trailhead.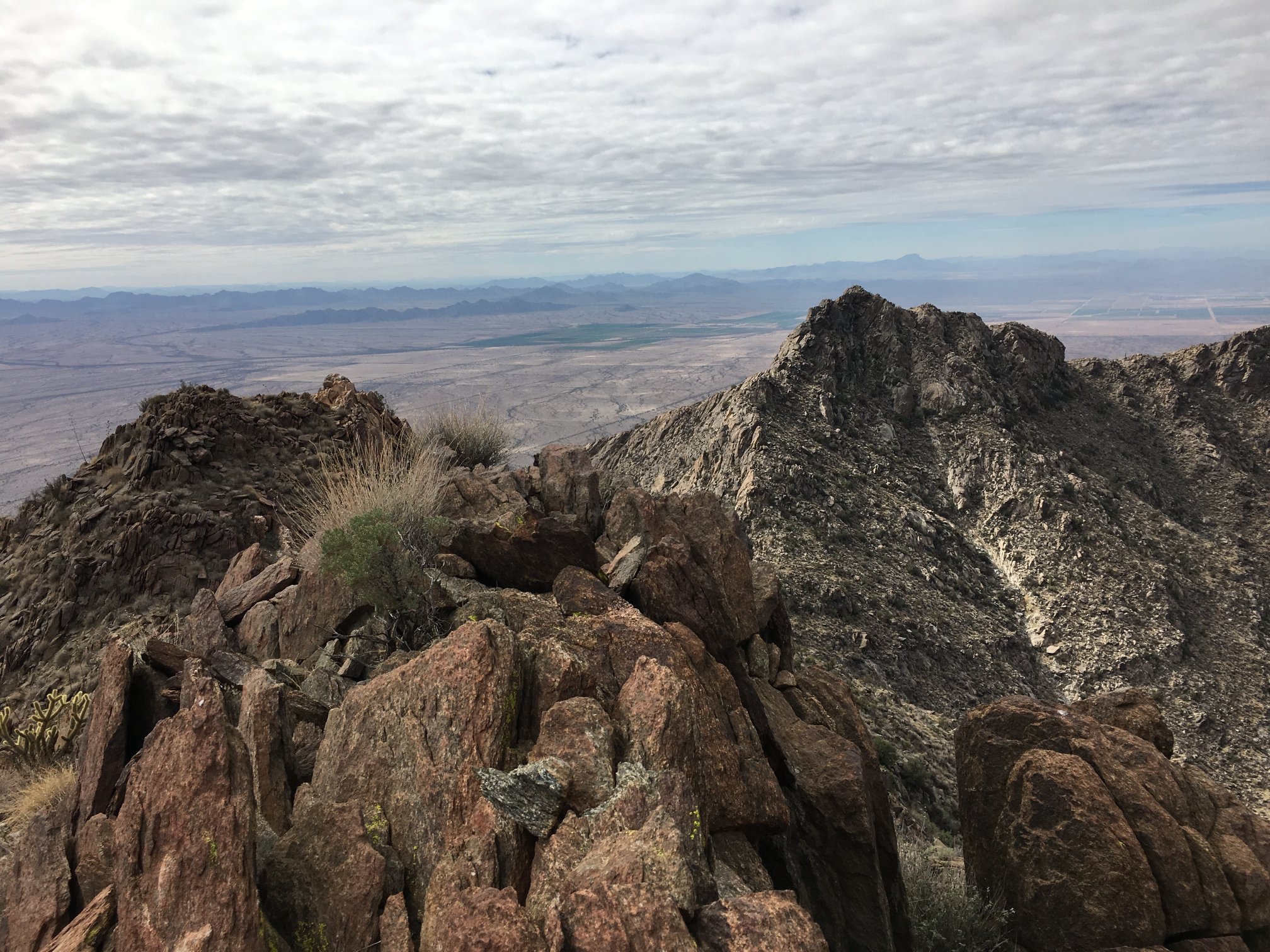 This is what the final ridge climb looks like, more or less.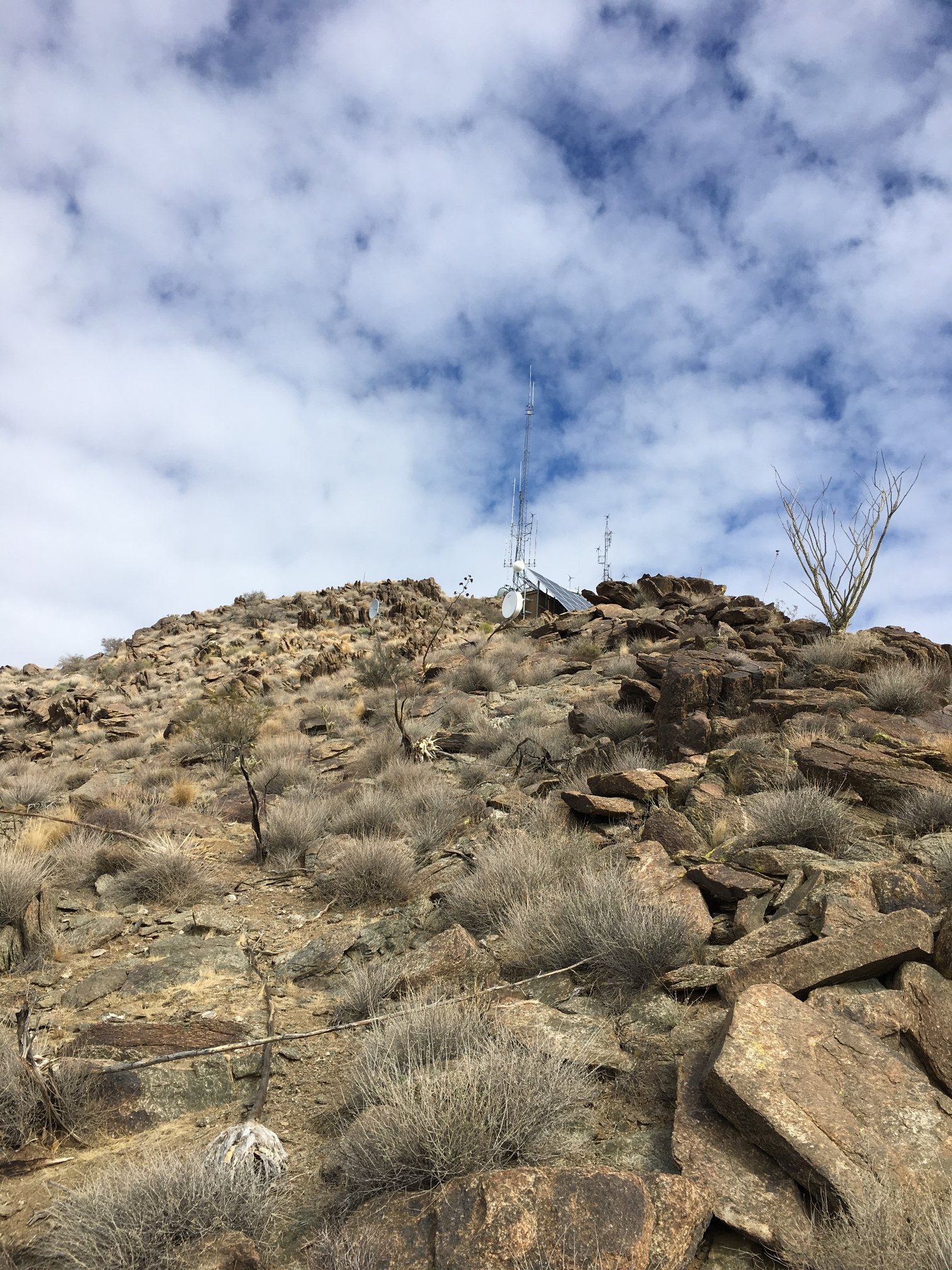 Final pitch, getting closer!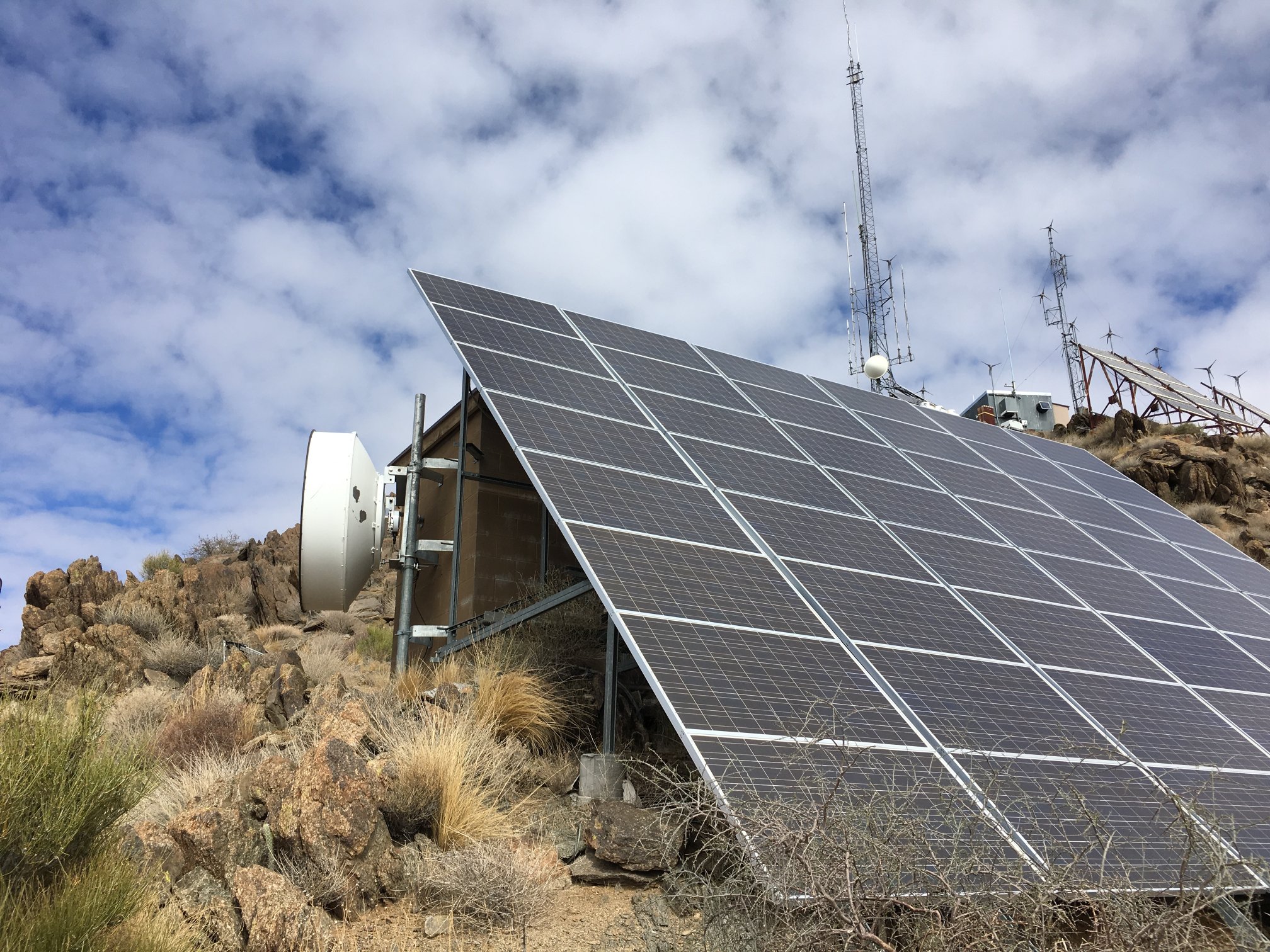 Alrighty! About 7500 W of solar power just in this set of panels here.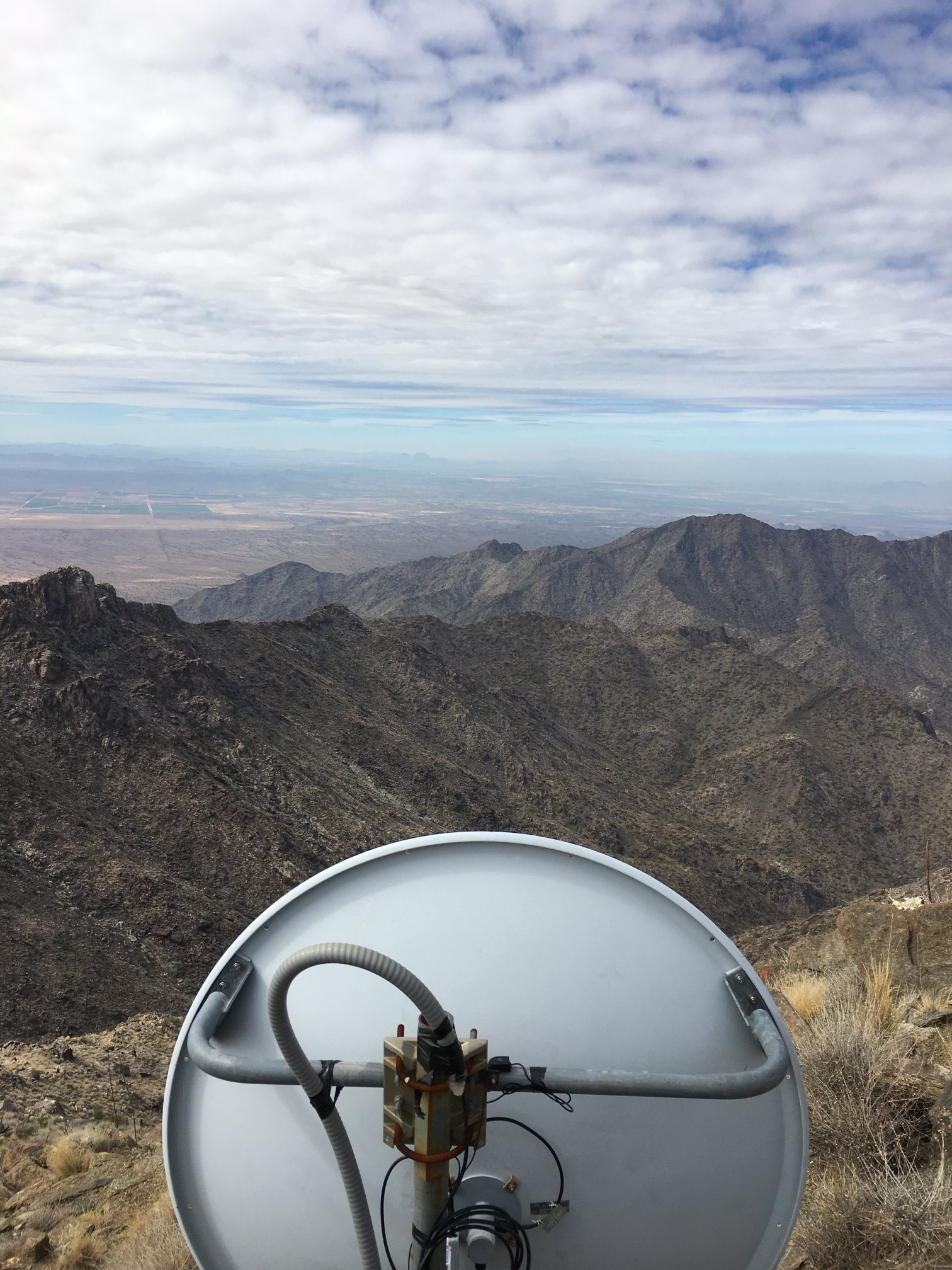 Microwave link to the NW.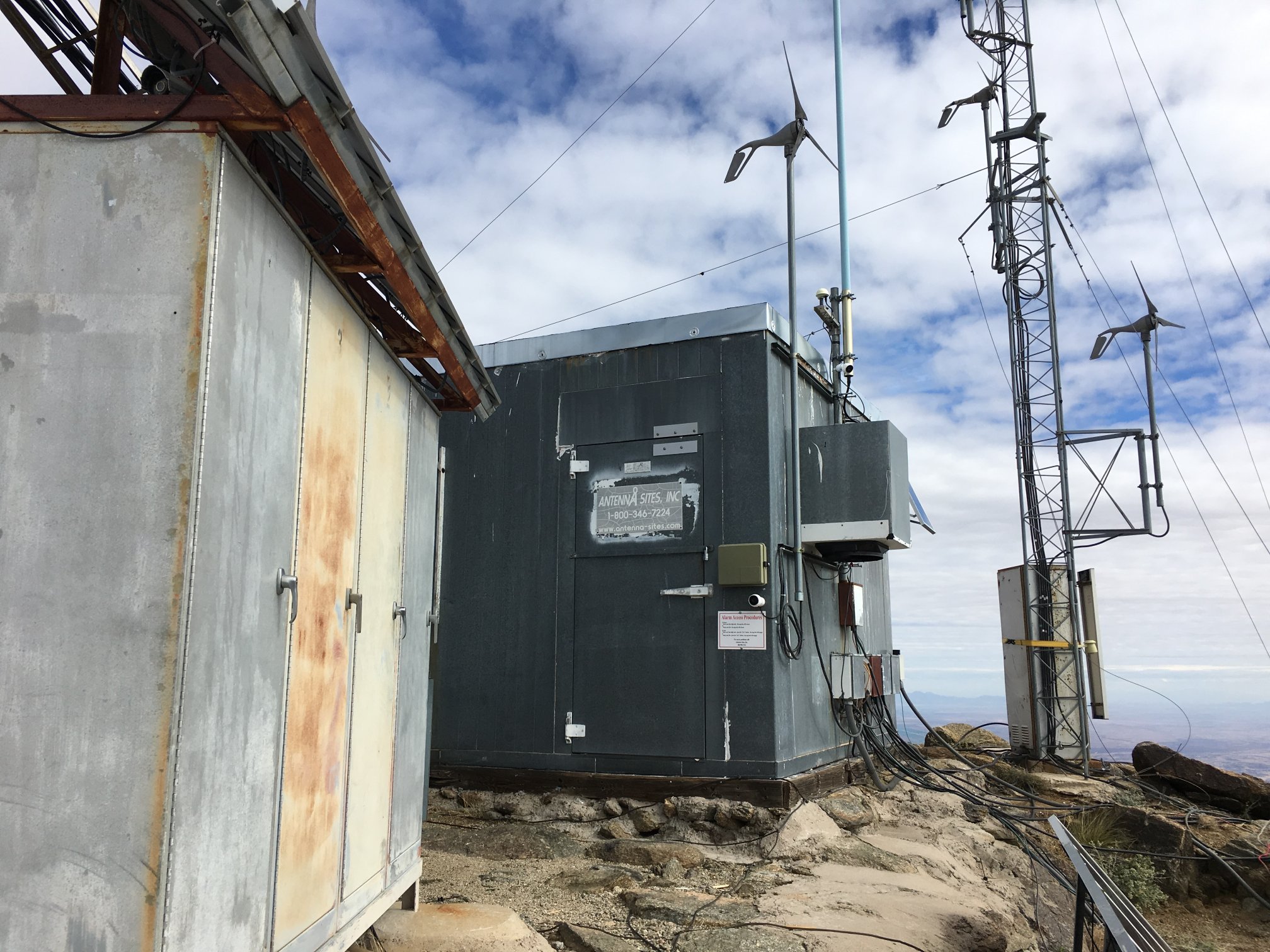 Top of the mountain at the facilities.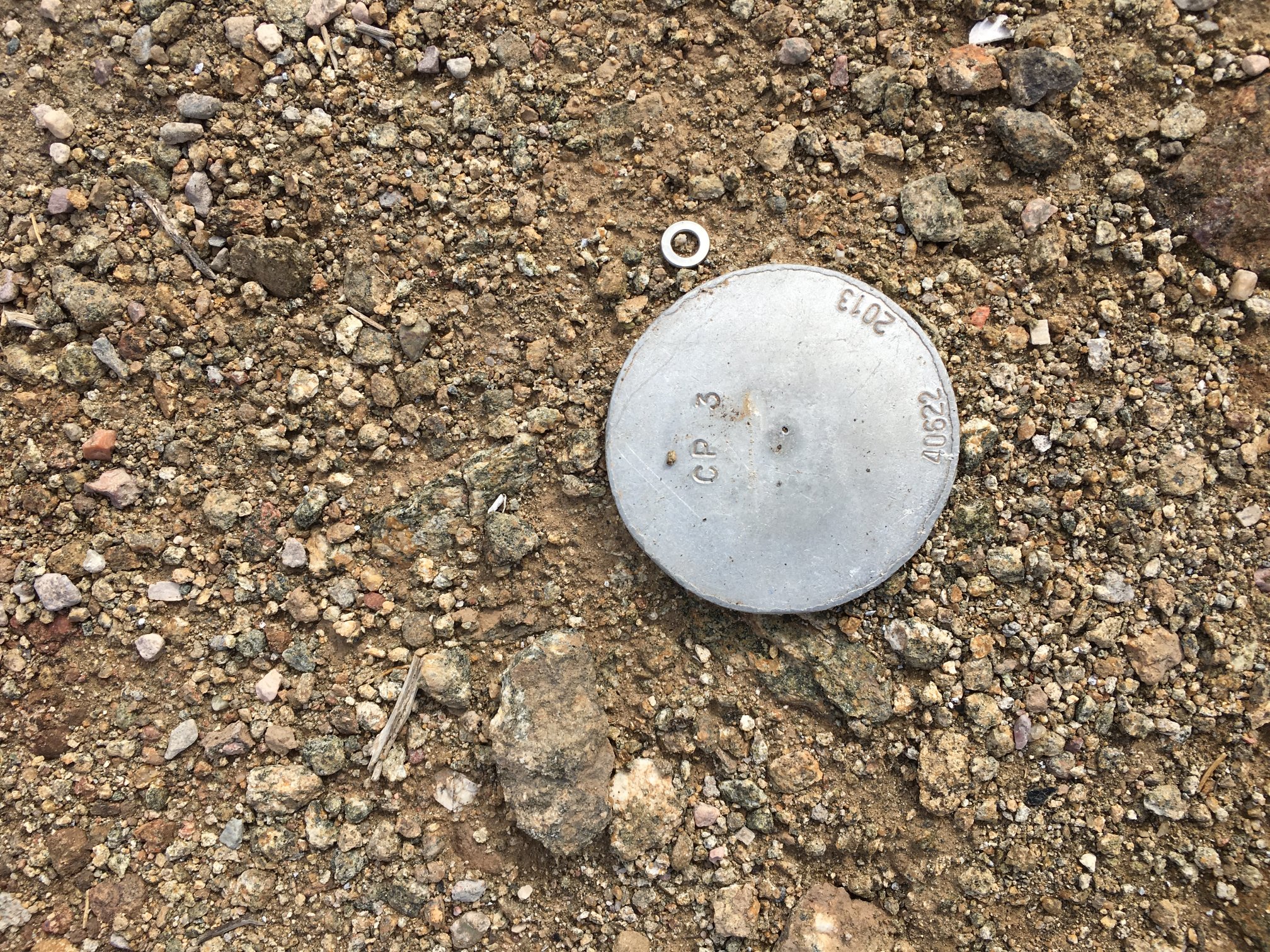 Not the real benchmark, I didn't find it.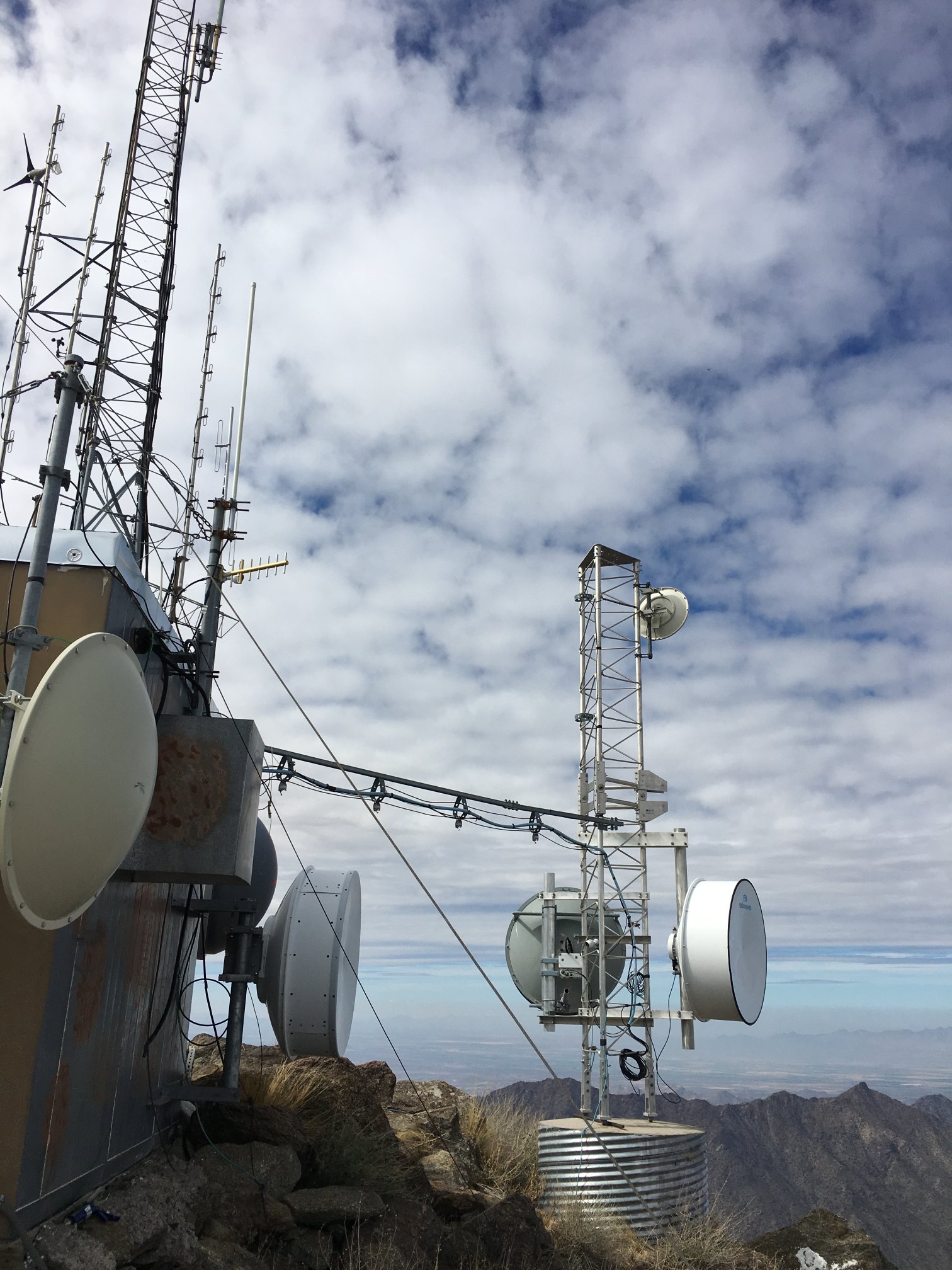 More radio links.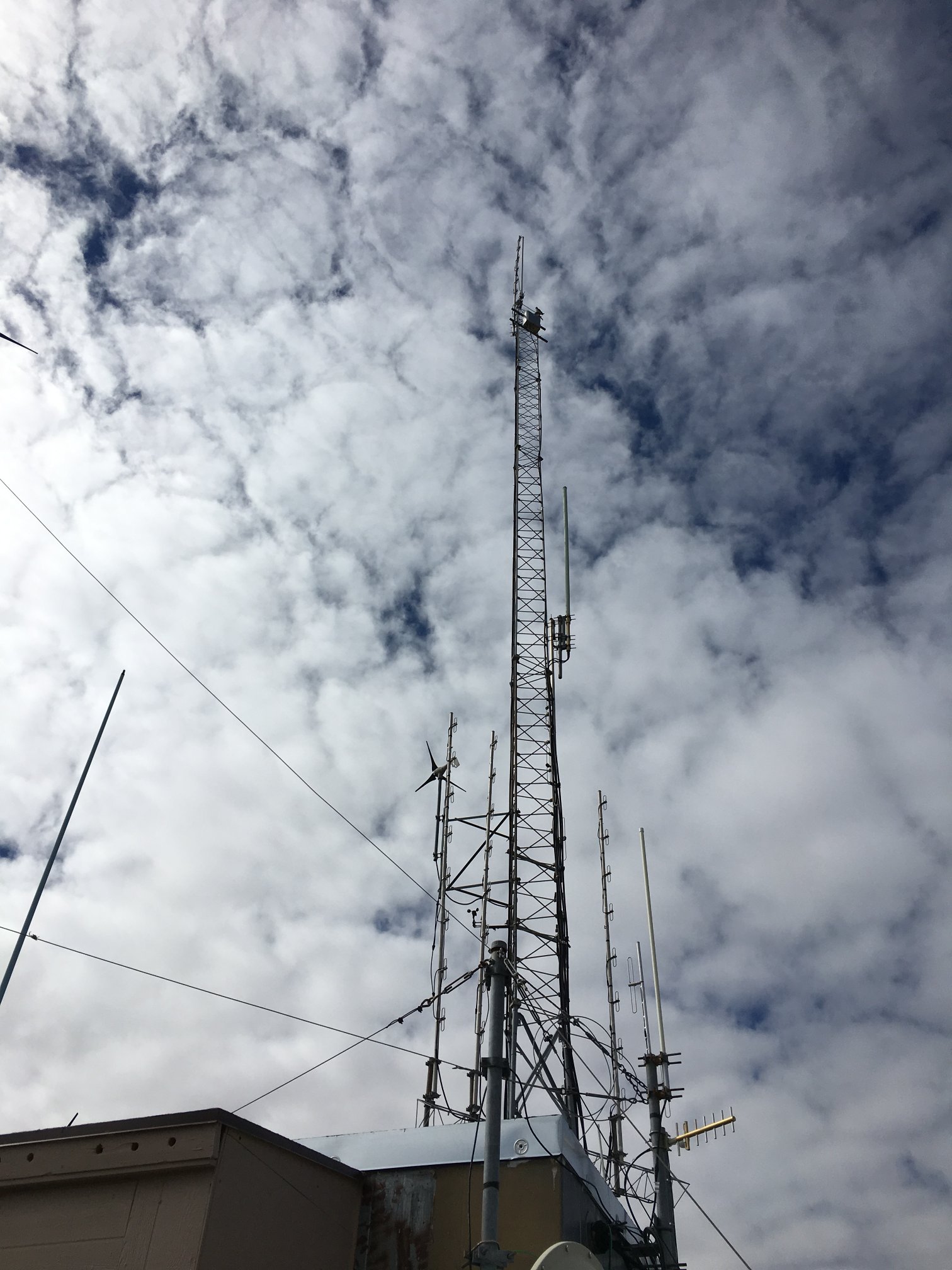 Radio towers.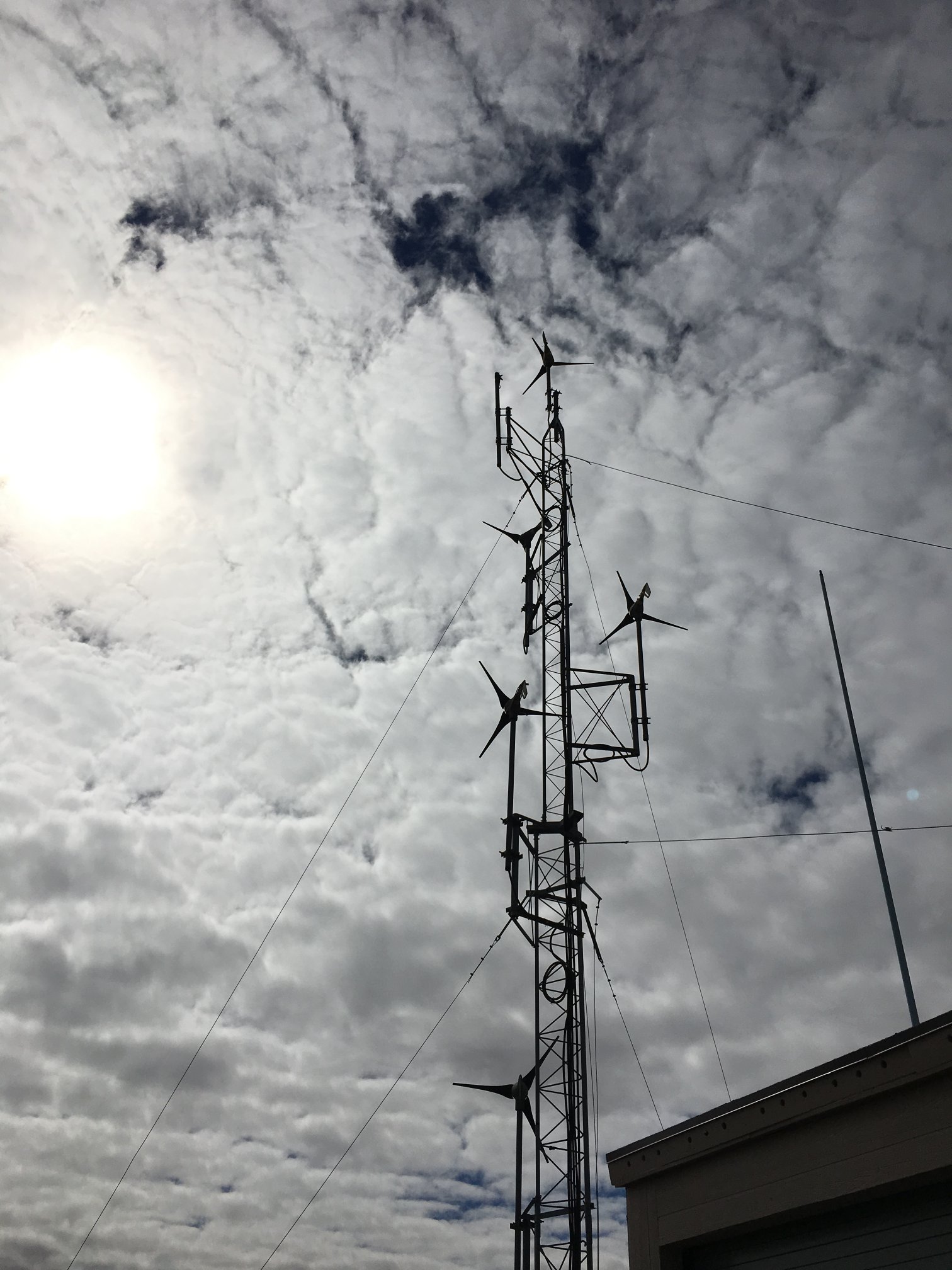 Note the amount of wind power generation. However, none was spinning on this day. Guess not enough breeze.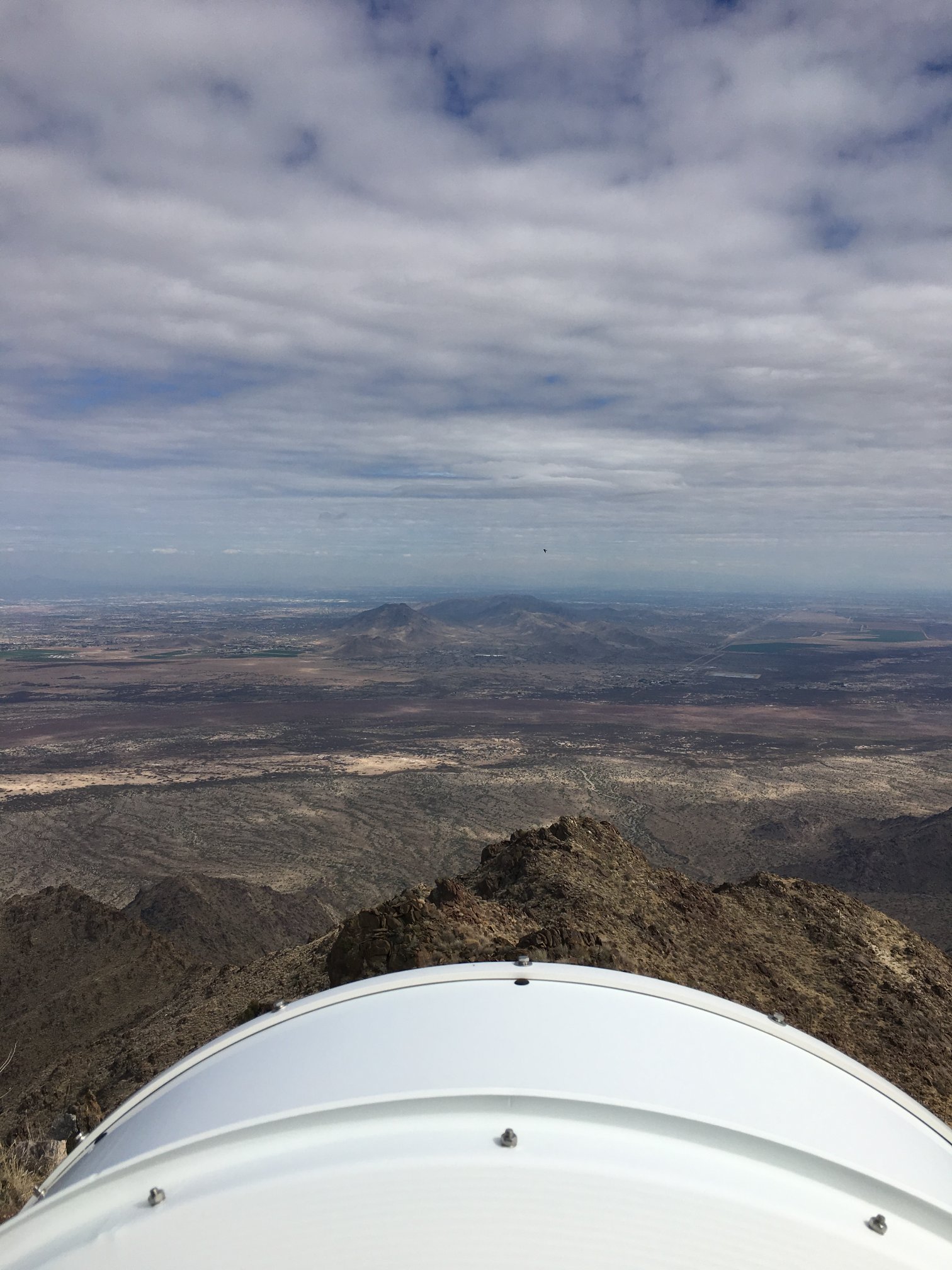 Toward South Mountain.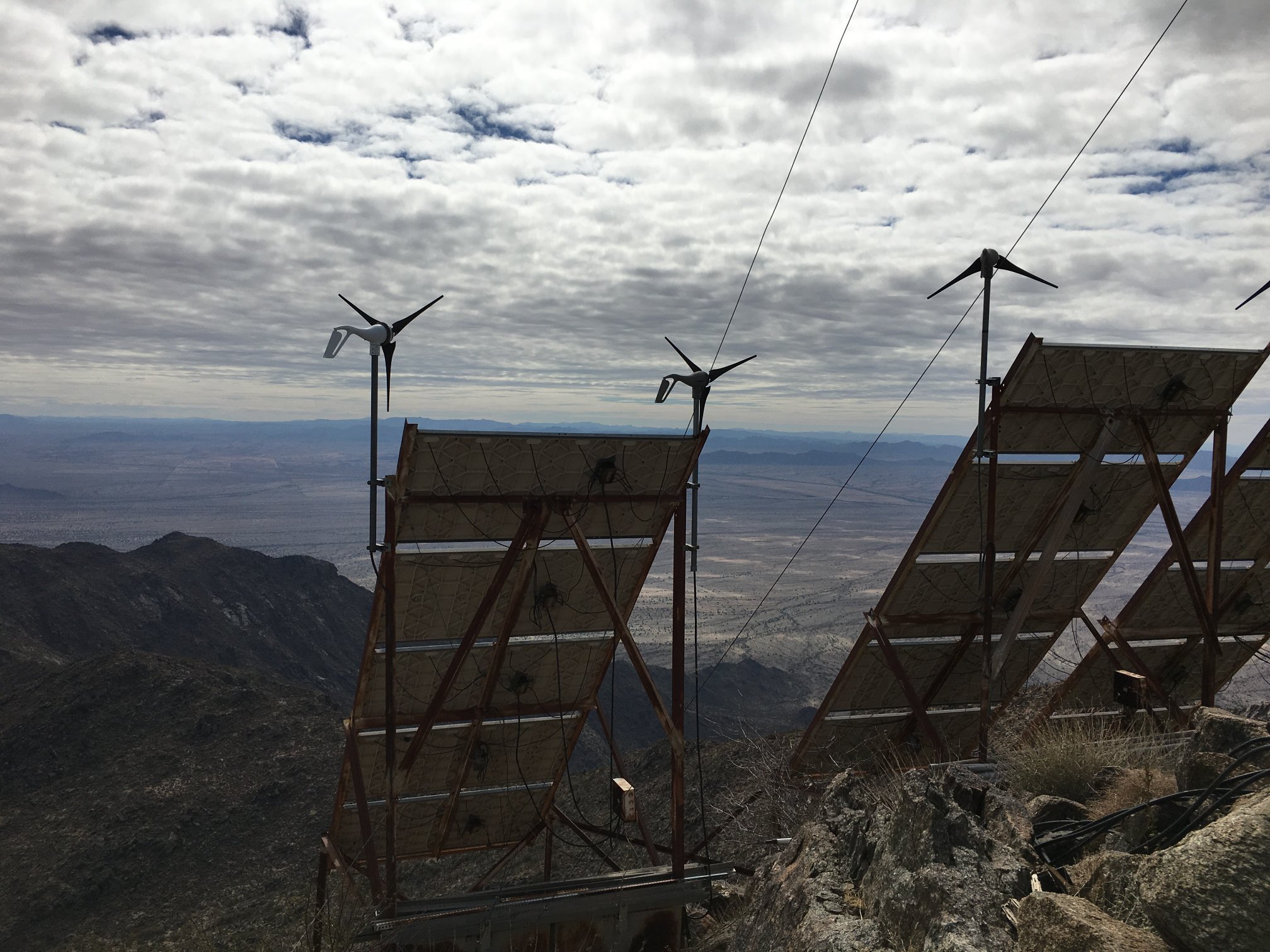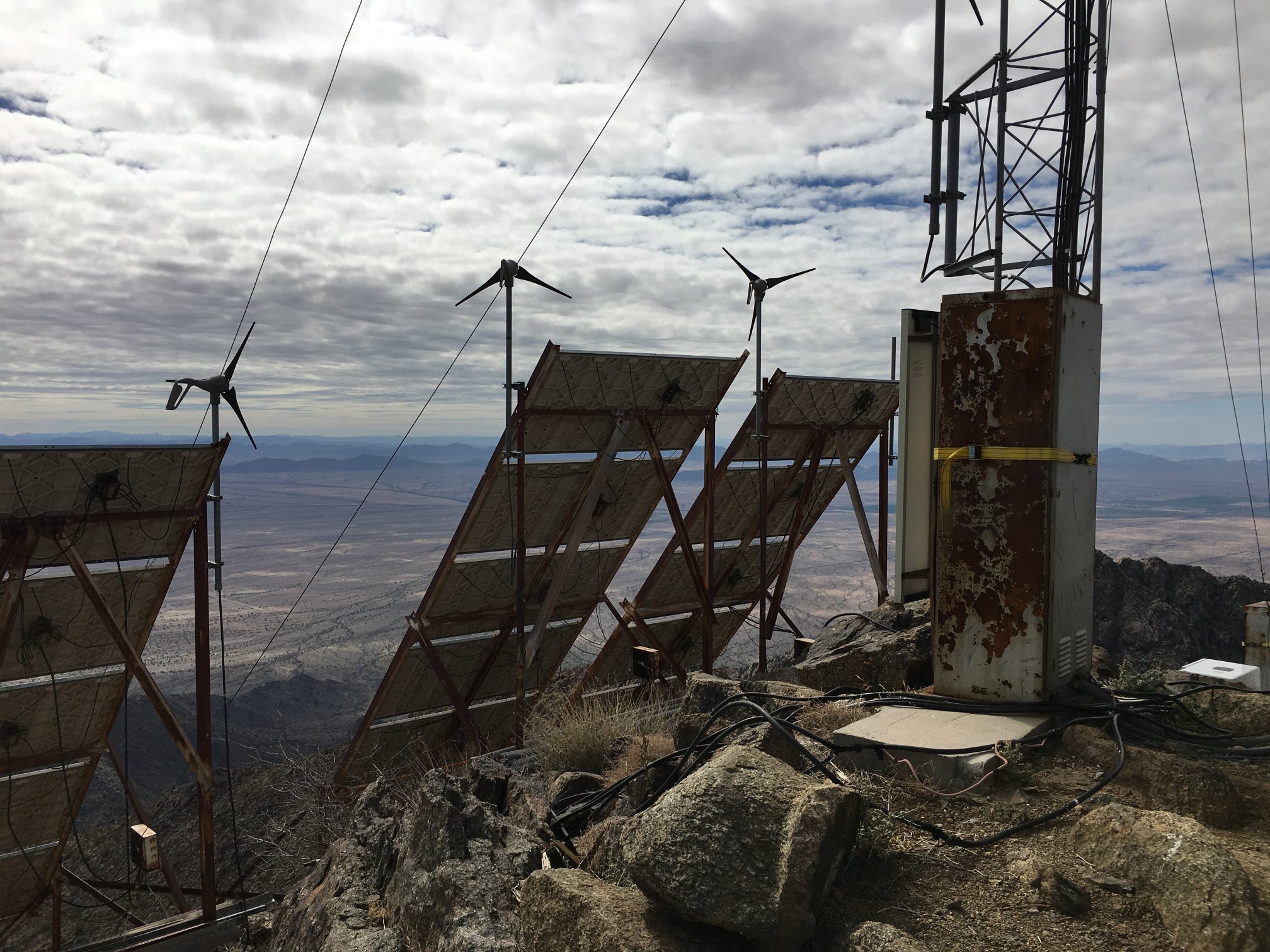 More solar and wind power generation.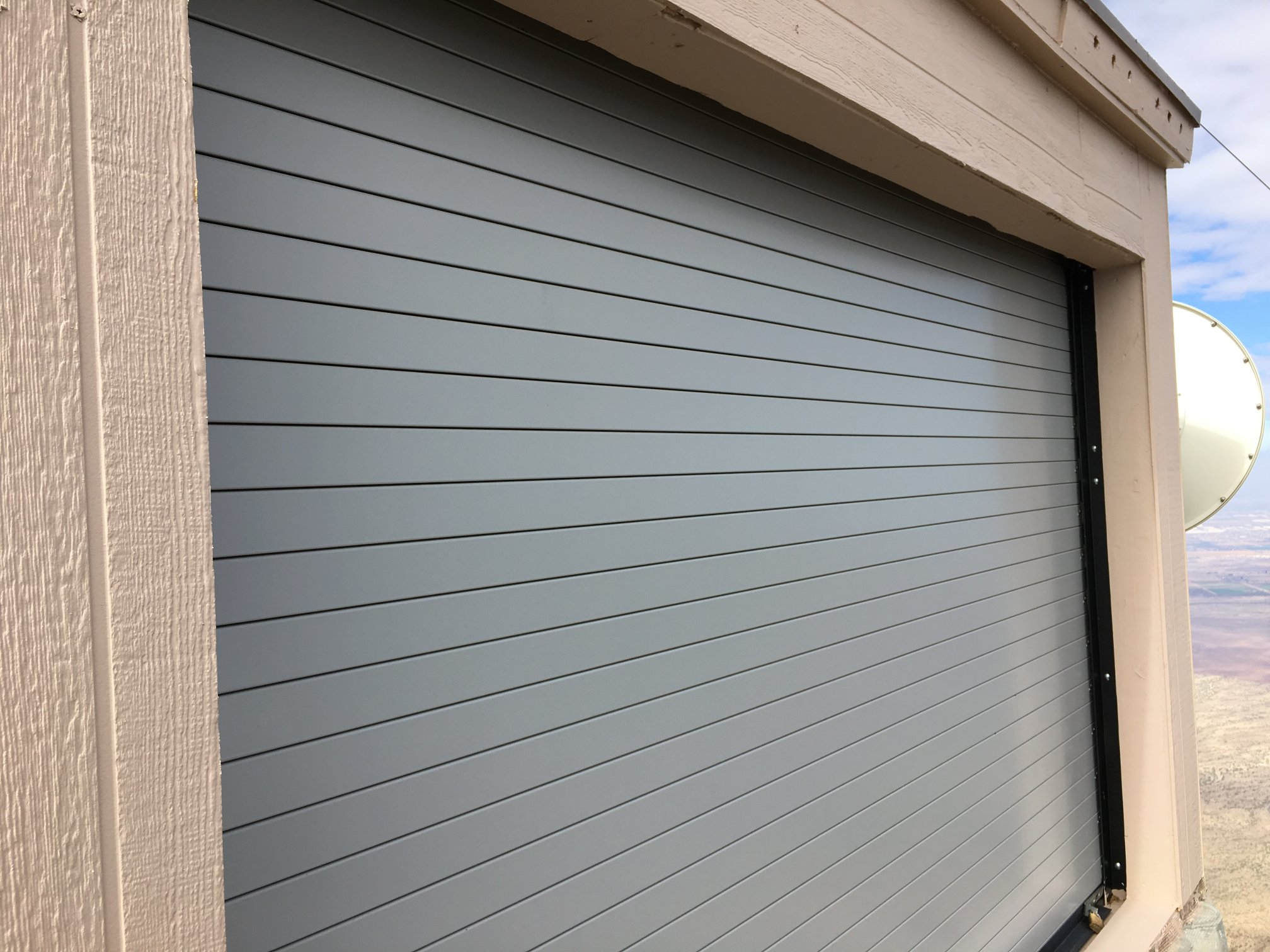 Imagine this is the way they get the big gear in and out of the building.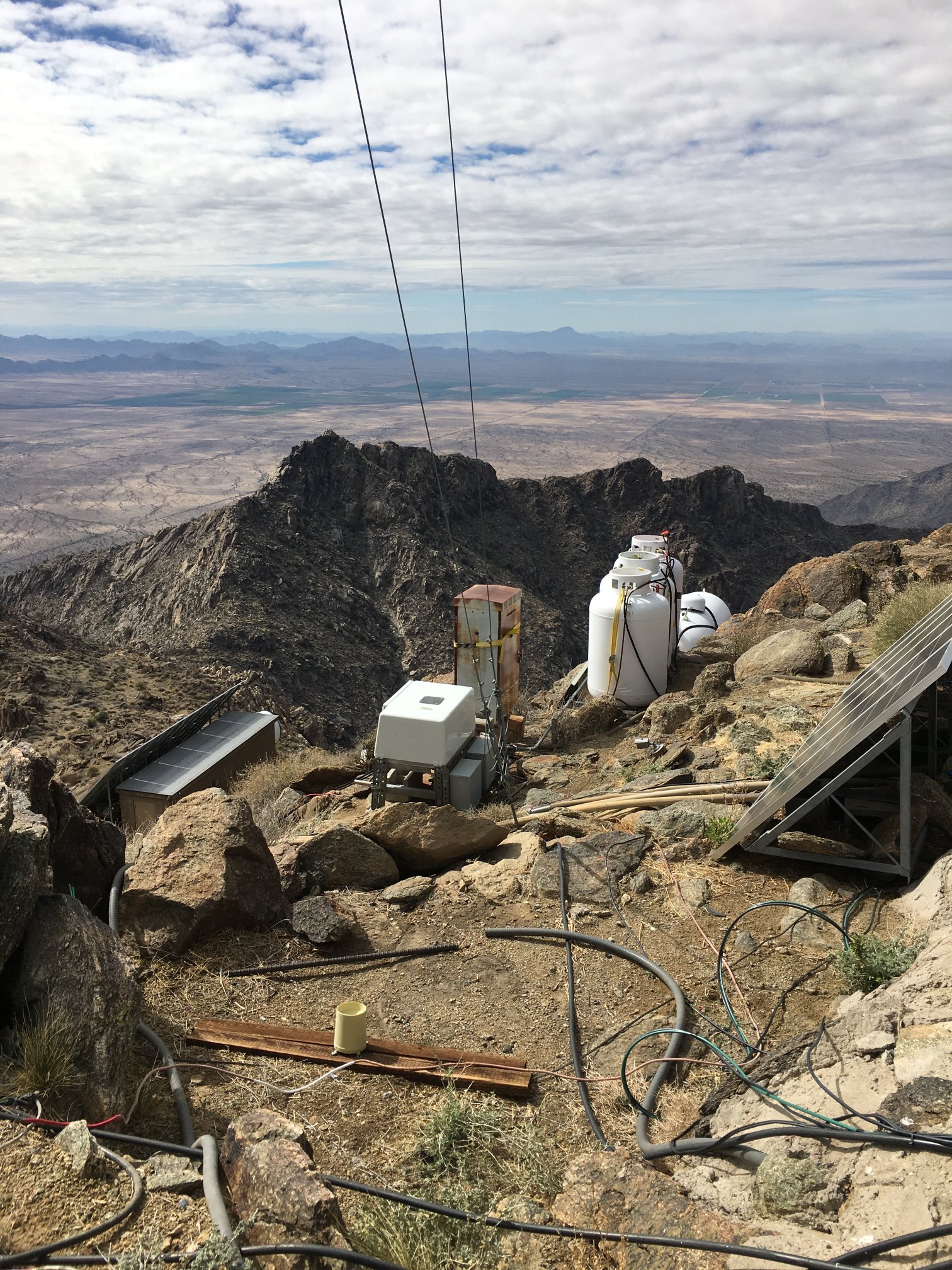 When all else fails, there's propane!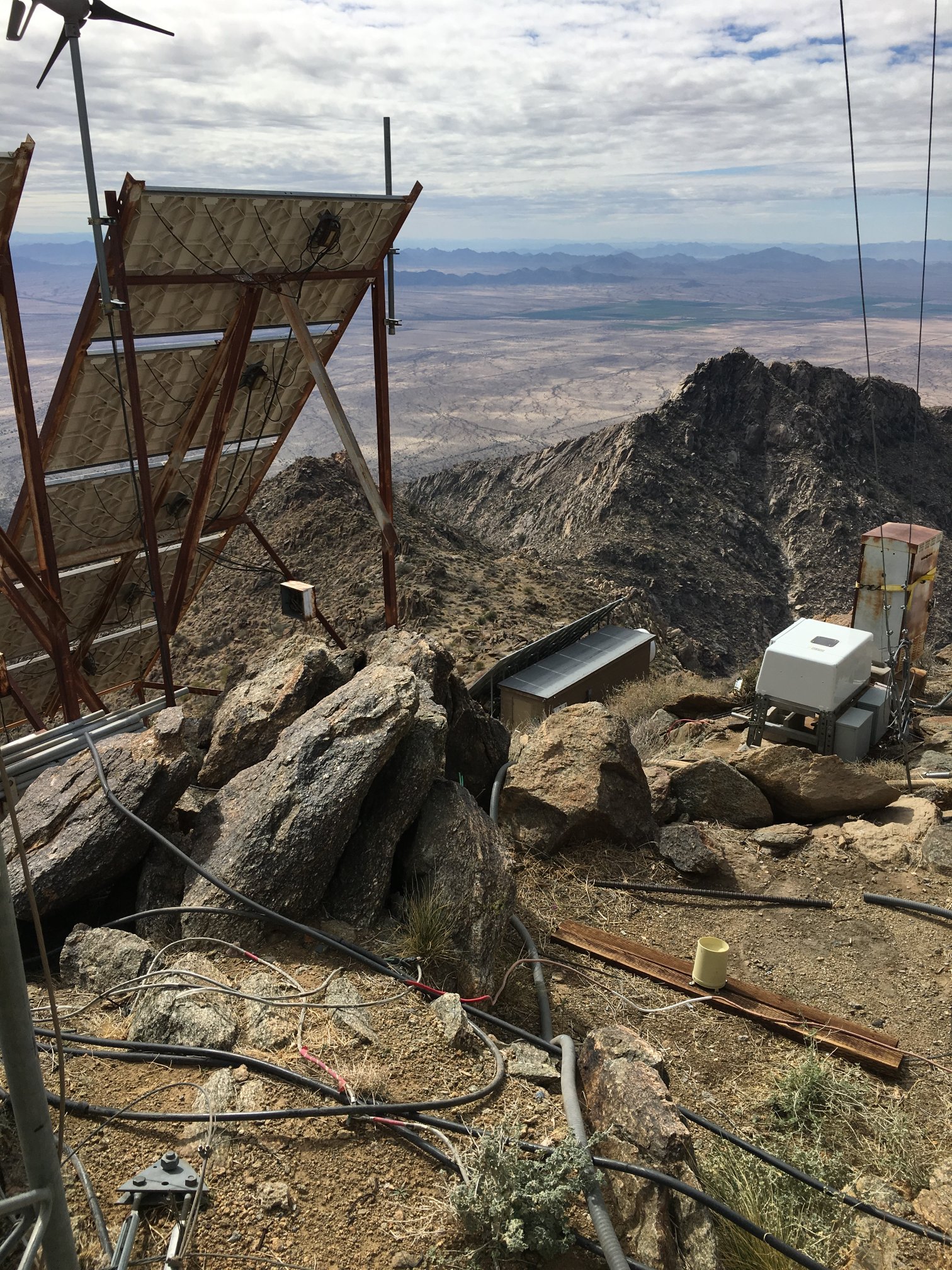 Clean looking site, huh? Wonder how often the critters chew through stuff?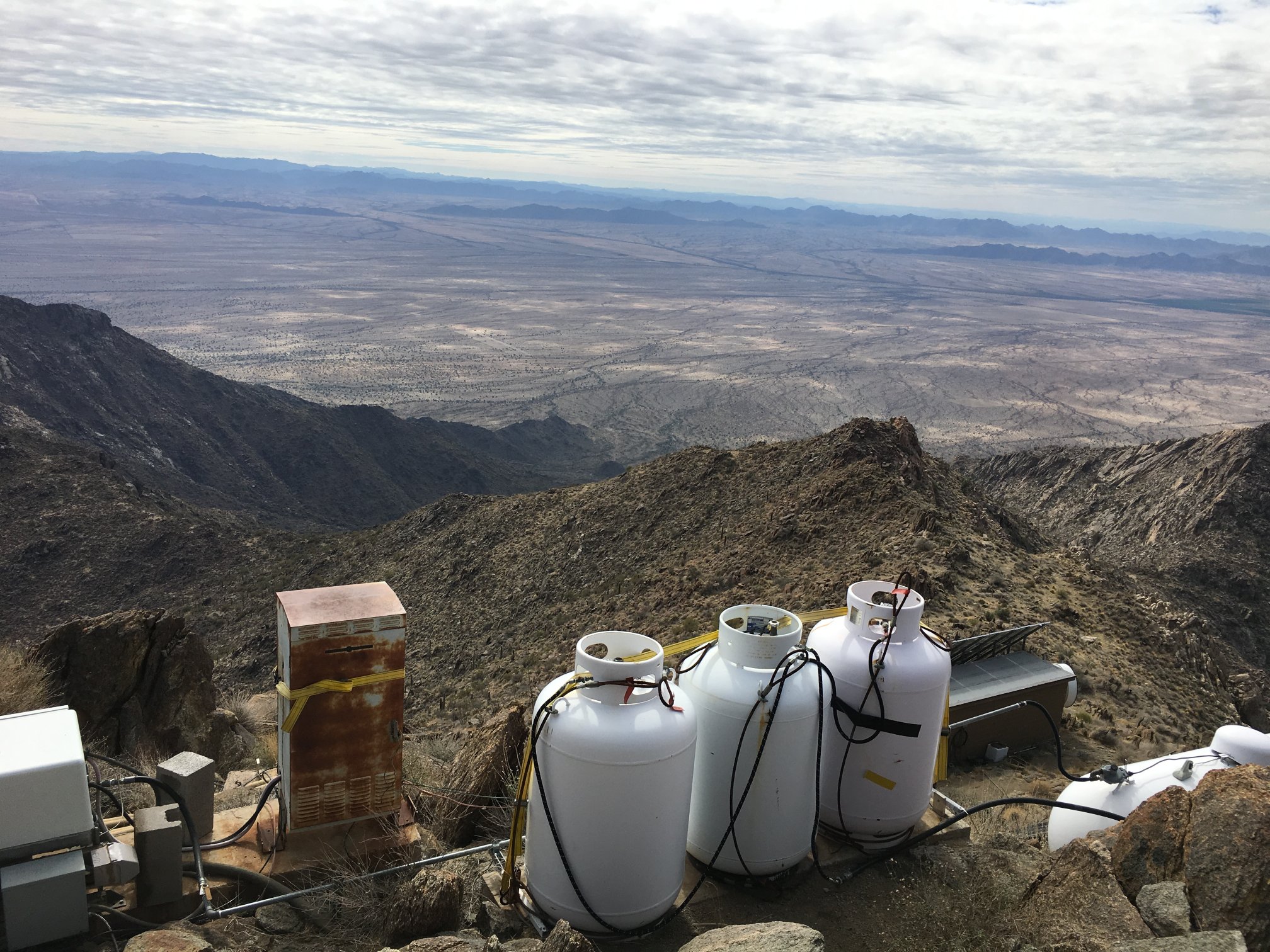 Three big bottles and one long tank of propane.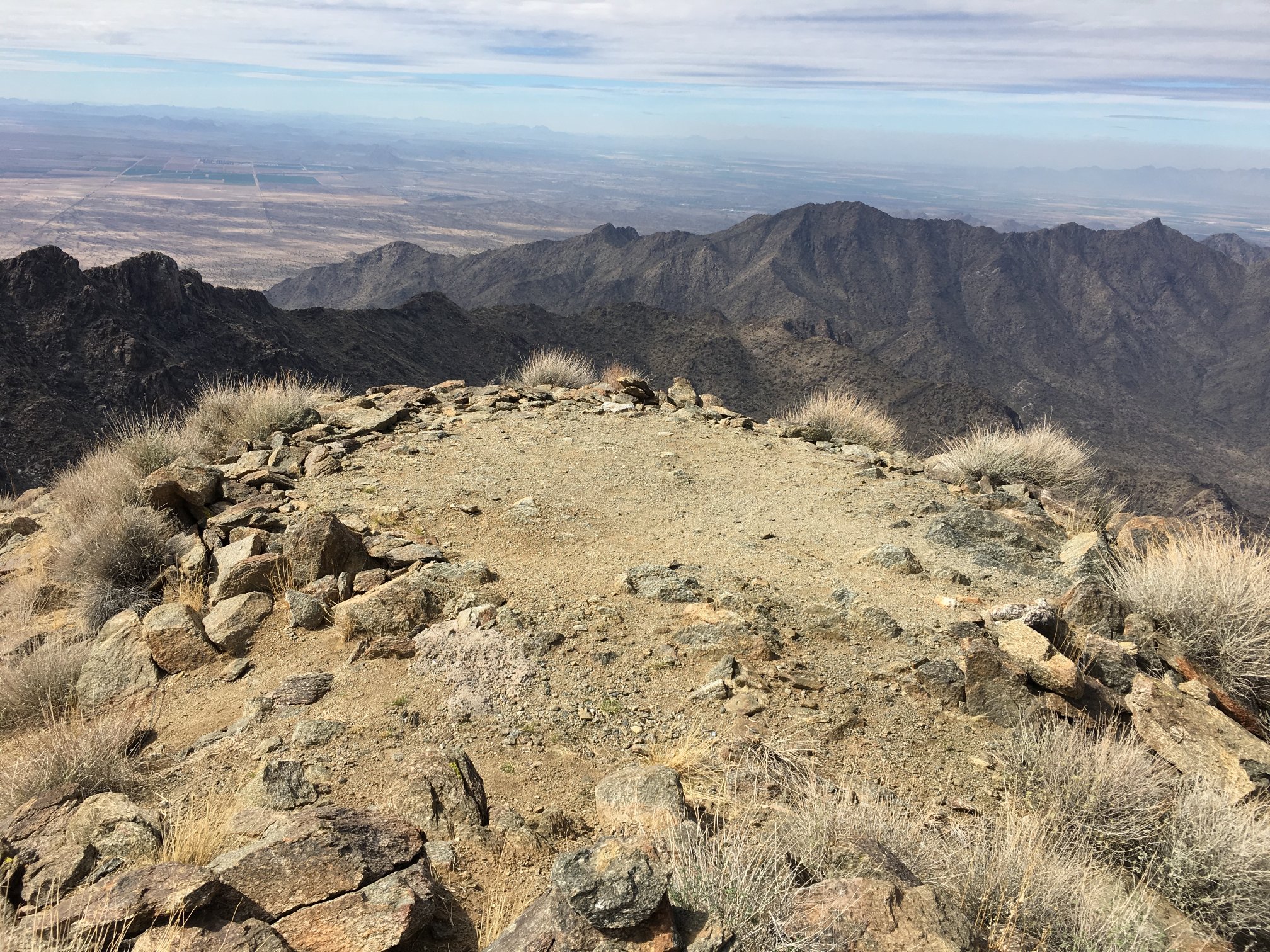 What I think is a helipad / drop point of sorts.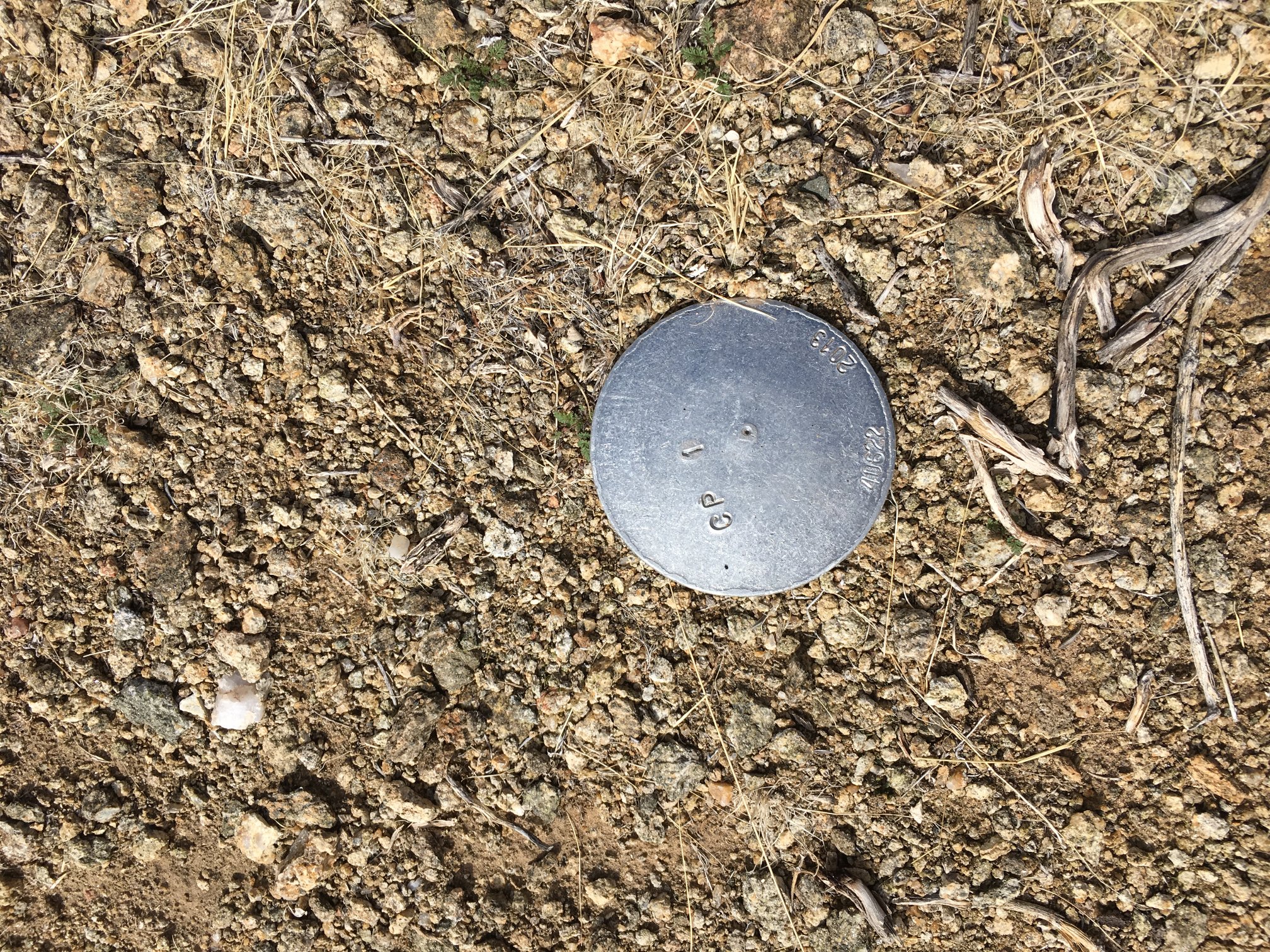 Another not-the-real-thing benchmark.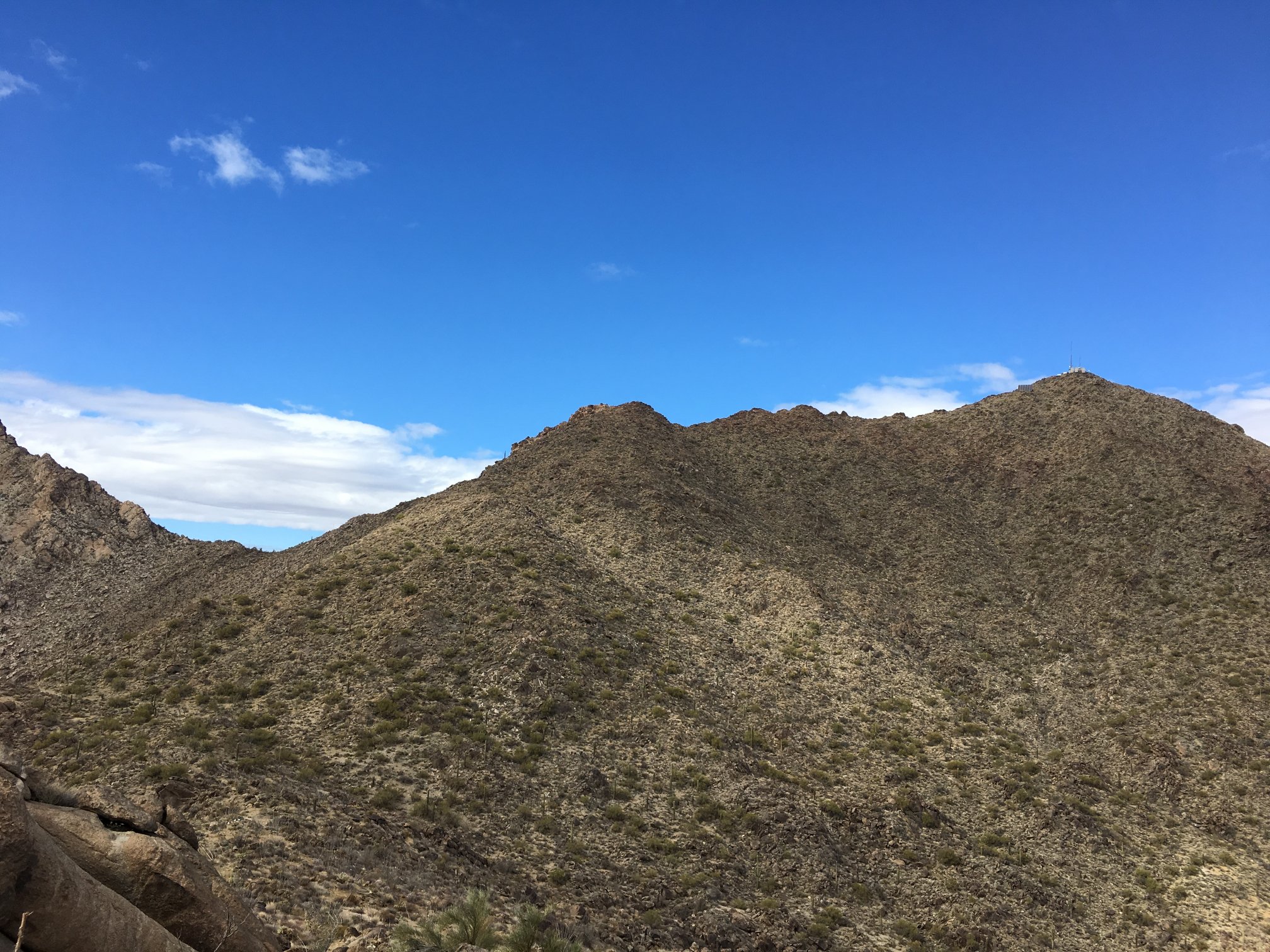 Looking back, about 45-60 minutes down from the peak.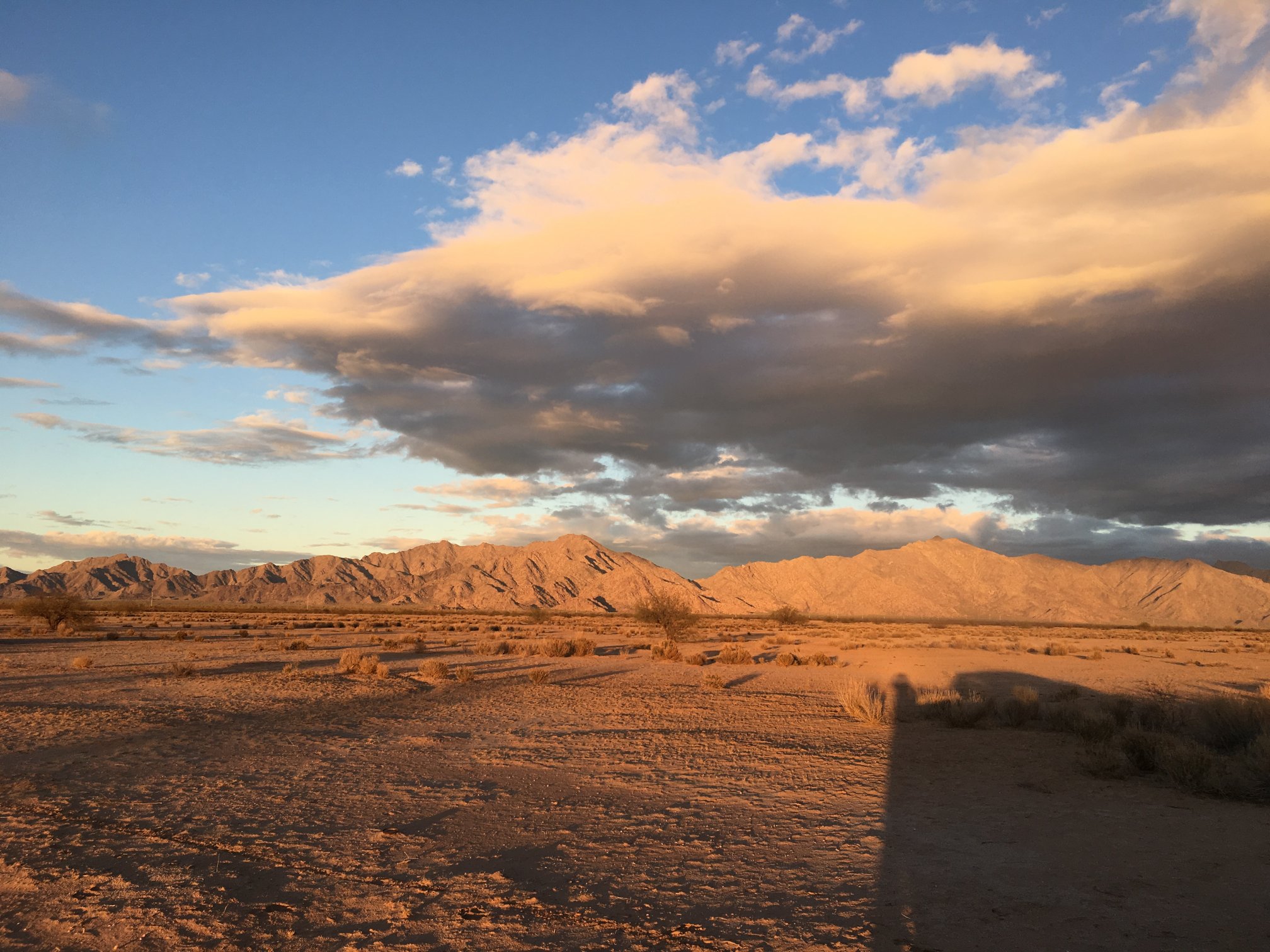 Sierra Estrella near sunset, looking east.