http://www.peakbagger.com/peak.aspx?pid=4080
5684′ elevation – clean prominence: 4361′ – isolation: 42.9 mi
GPS log available at peakbagger.
Time-lapse dashcam video of drive from pavement to trailhead.
Wireless communications site and historical buildings.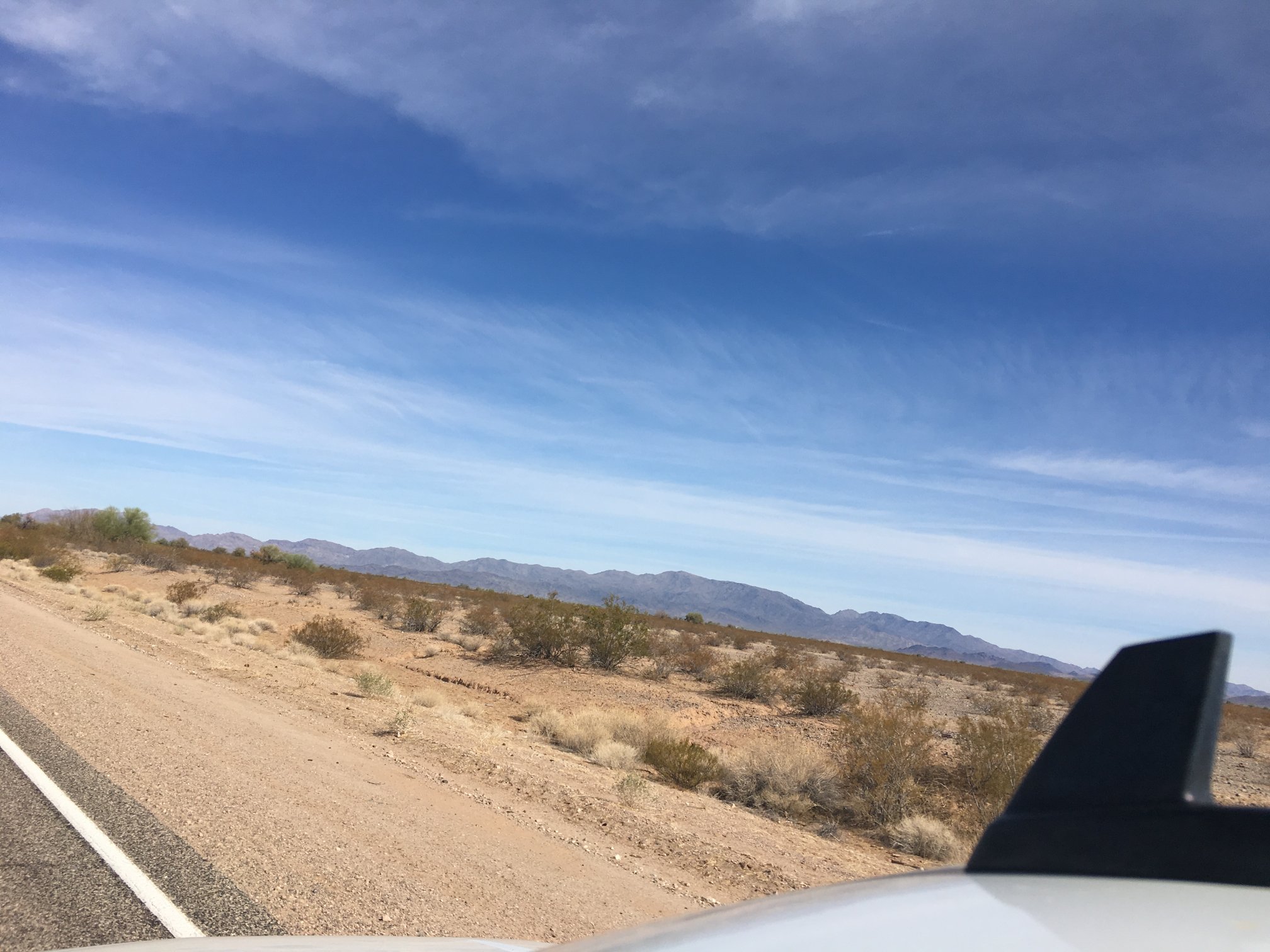 View from the Salome Rd with Harquahala the tallest peak on the ridge. For 5 years, from 1920 to 1925, the top of the mountain was home to a Smithsonian Astrophysical Observatory facility.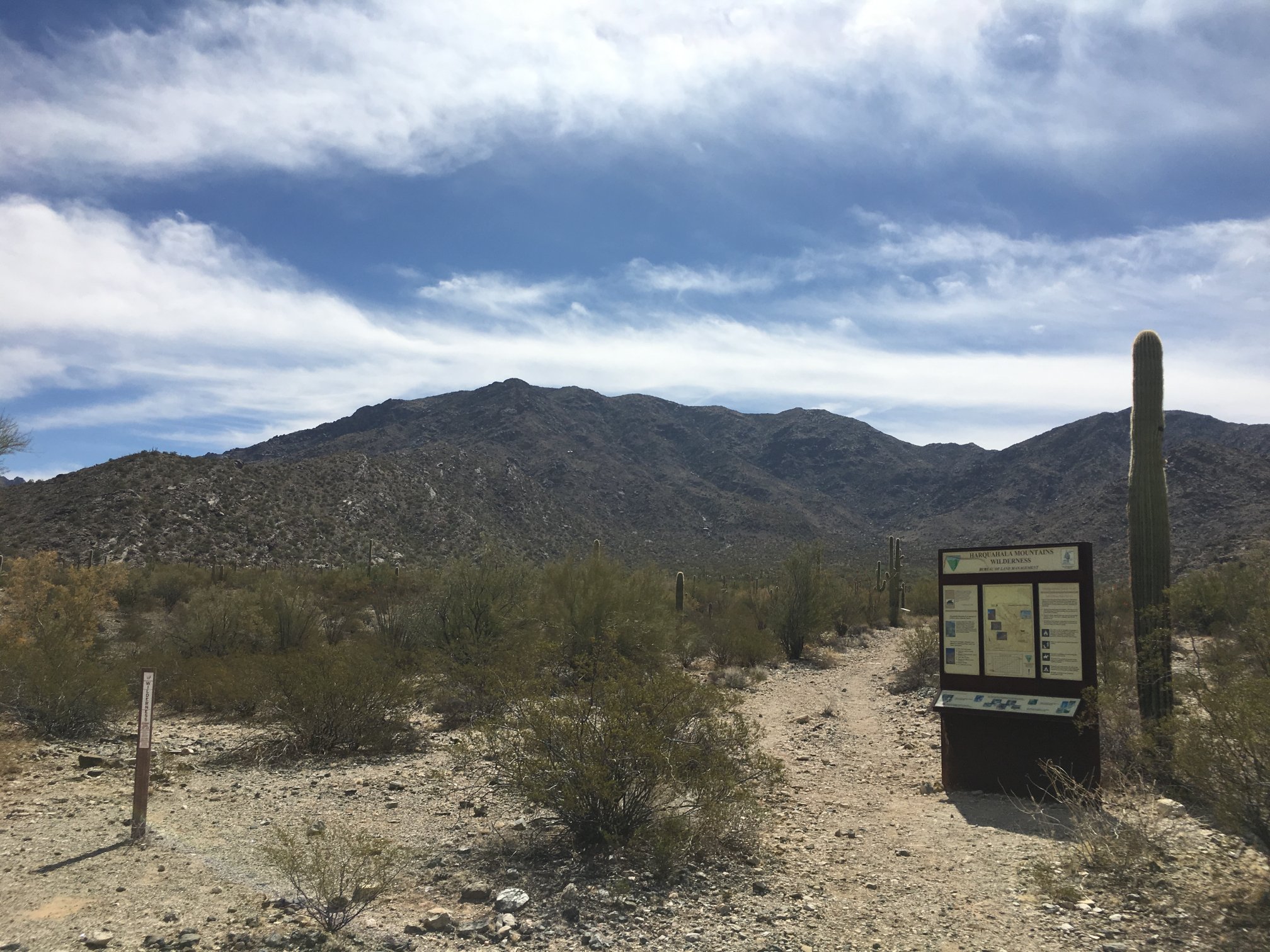 Developed trailhead, with toilet, about 2 miles south of US60. There is a closed but unlocked gate for entry from the highway. Please make sure to close it behind you.
Easy drive in, even a sedan could make it as long as the driver takes it slow and easy, and doesn't mind a few bits of desert pinstripe.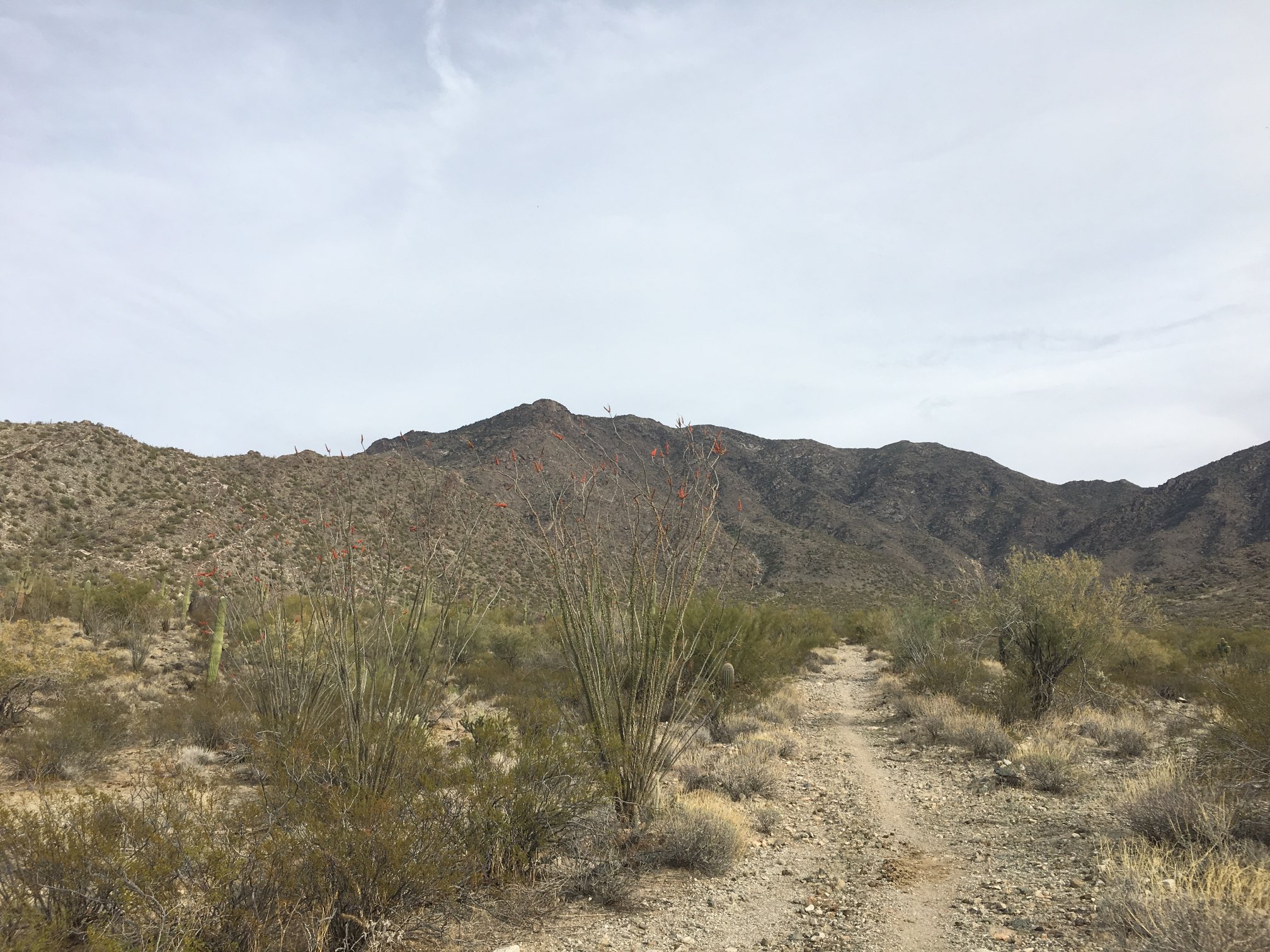 Harquahala from the north side.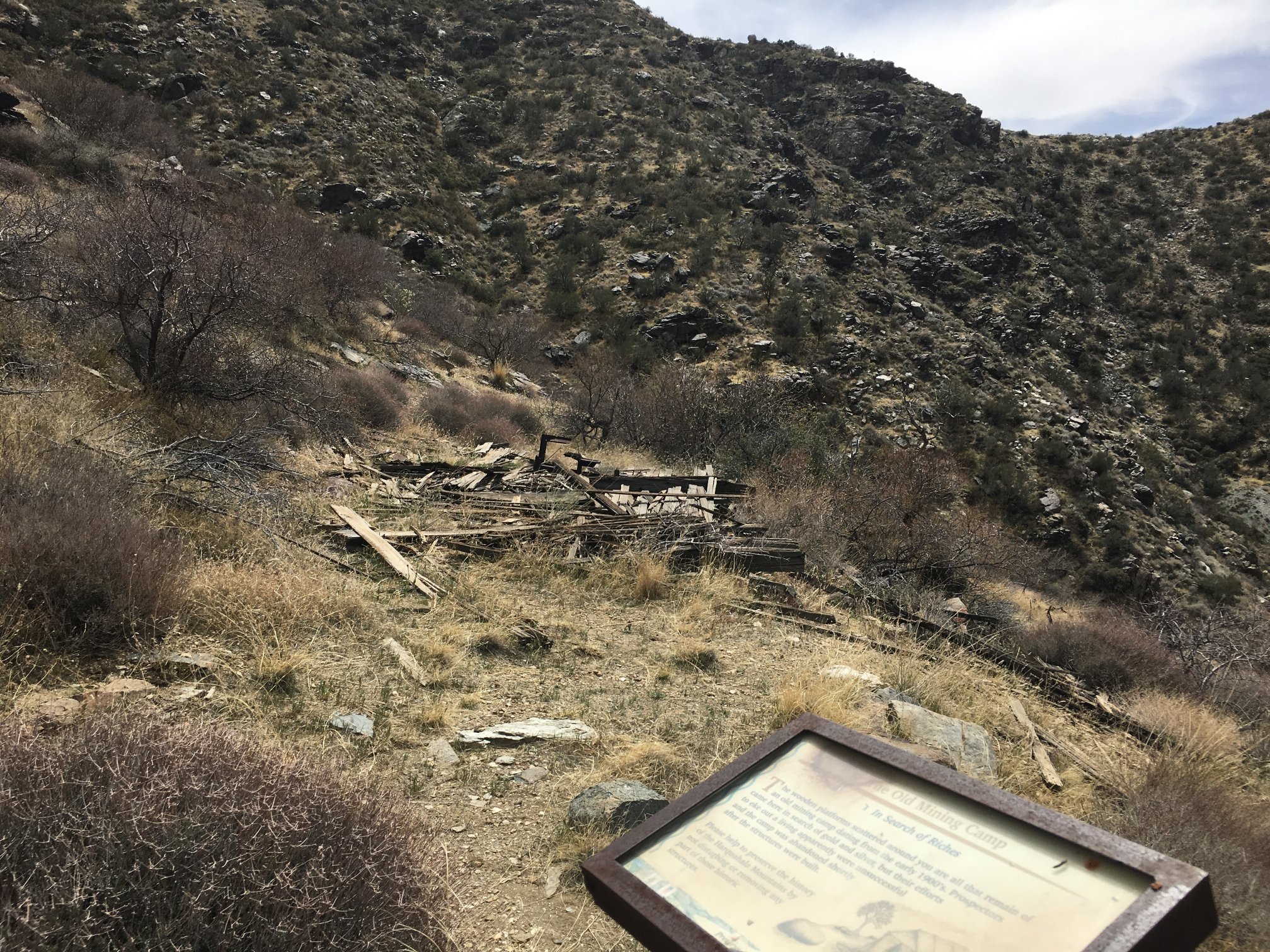 Remains of historical facilities along the trail.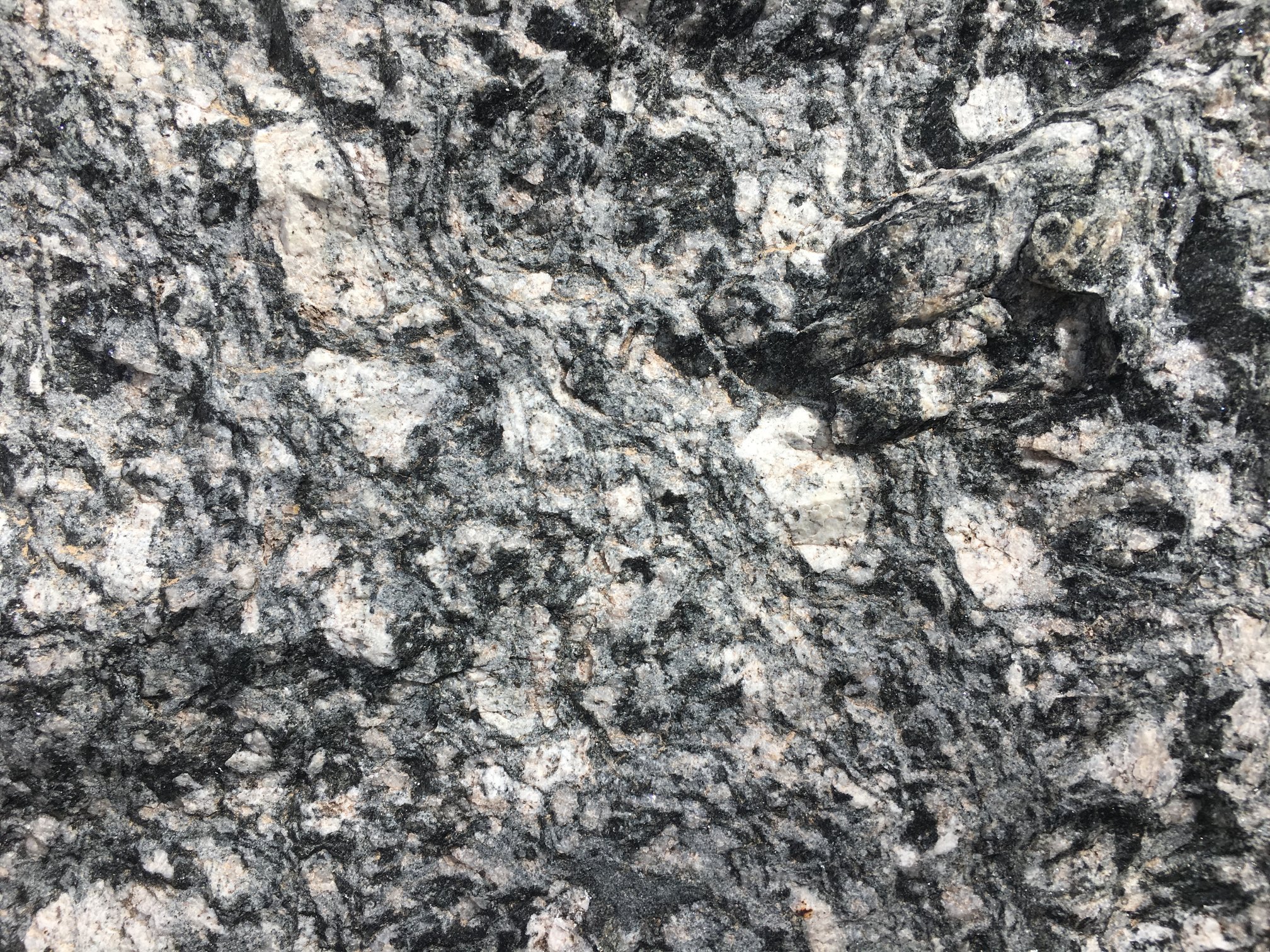 Gorgeous exposures of what appears to be some sort of metamorphosed granitic rock? Largest porphyroblasts are maybe 1 to 2 cm in longest dimension.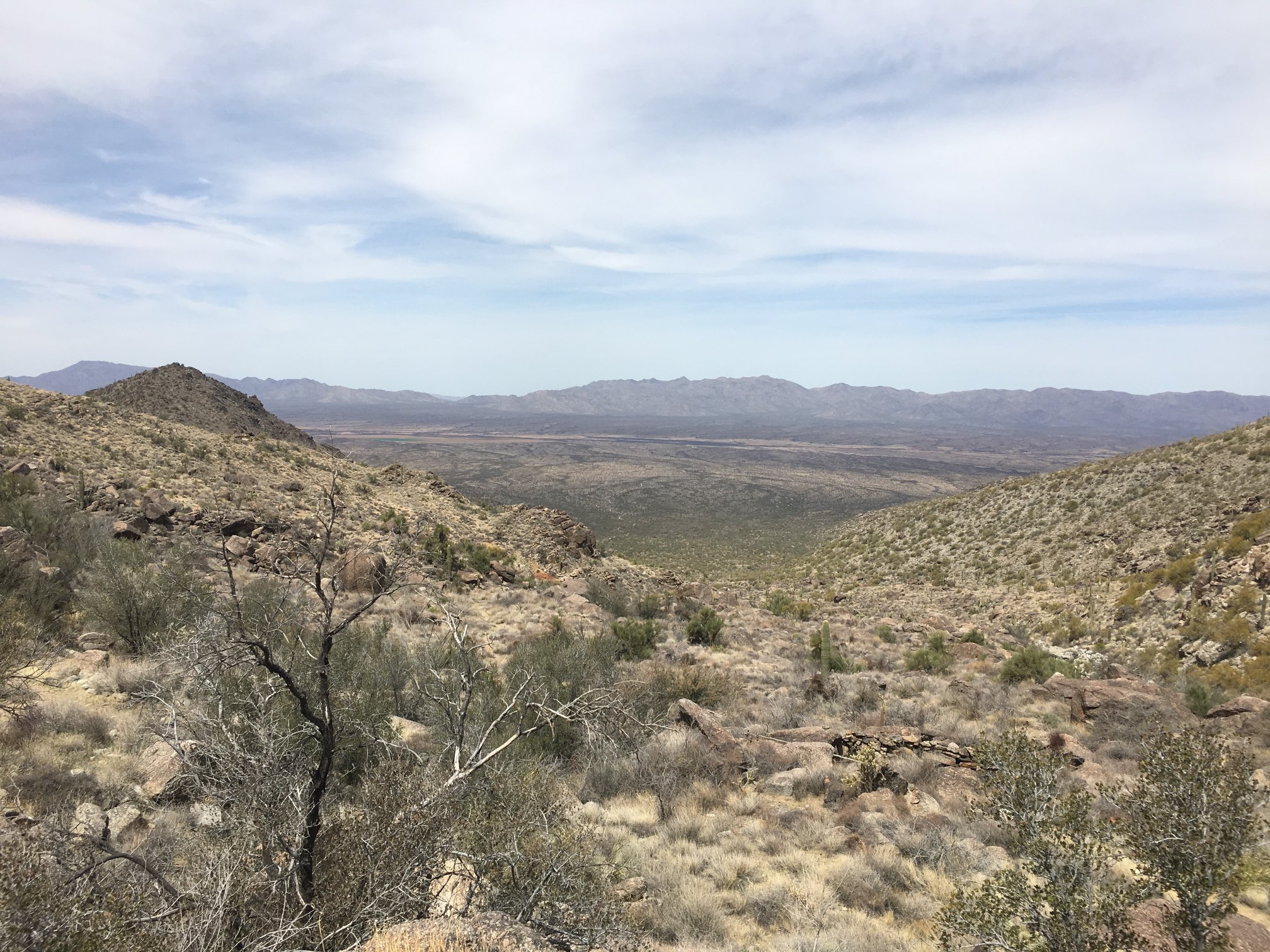 At the saddle, looking about NW.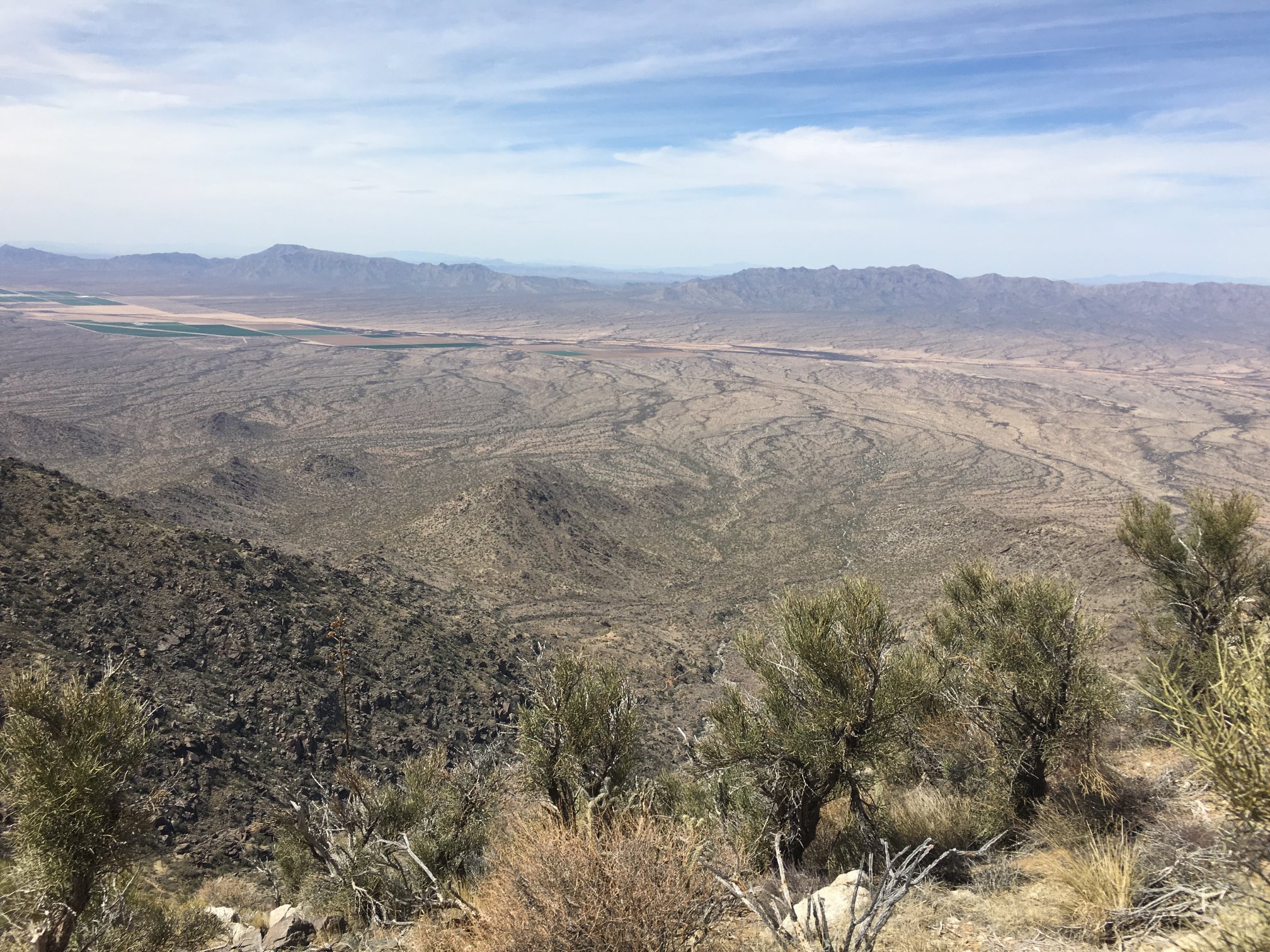 At the saddle, looking about SSW.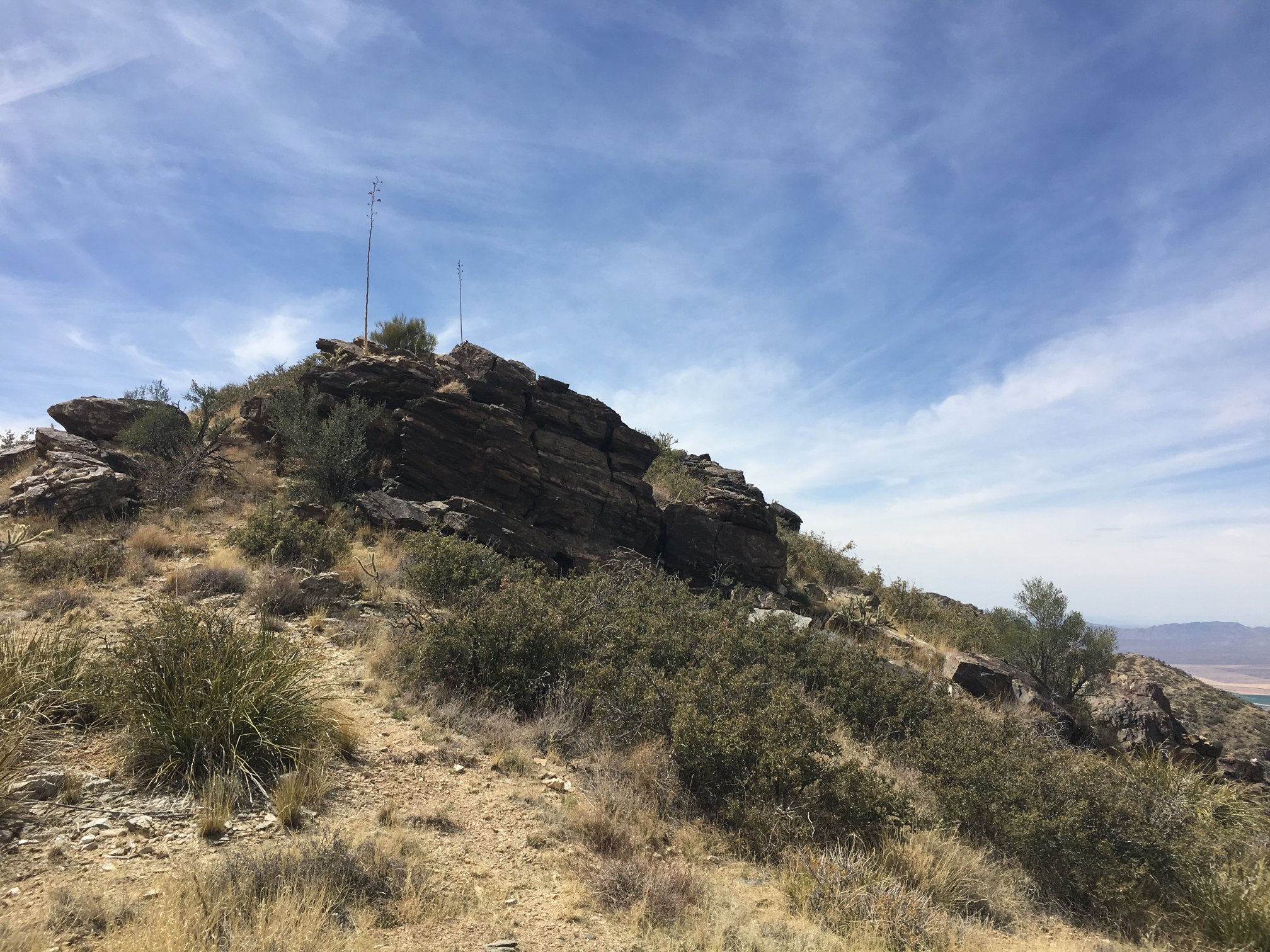 At the saddle, looking about SW.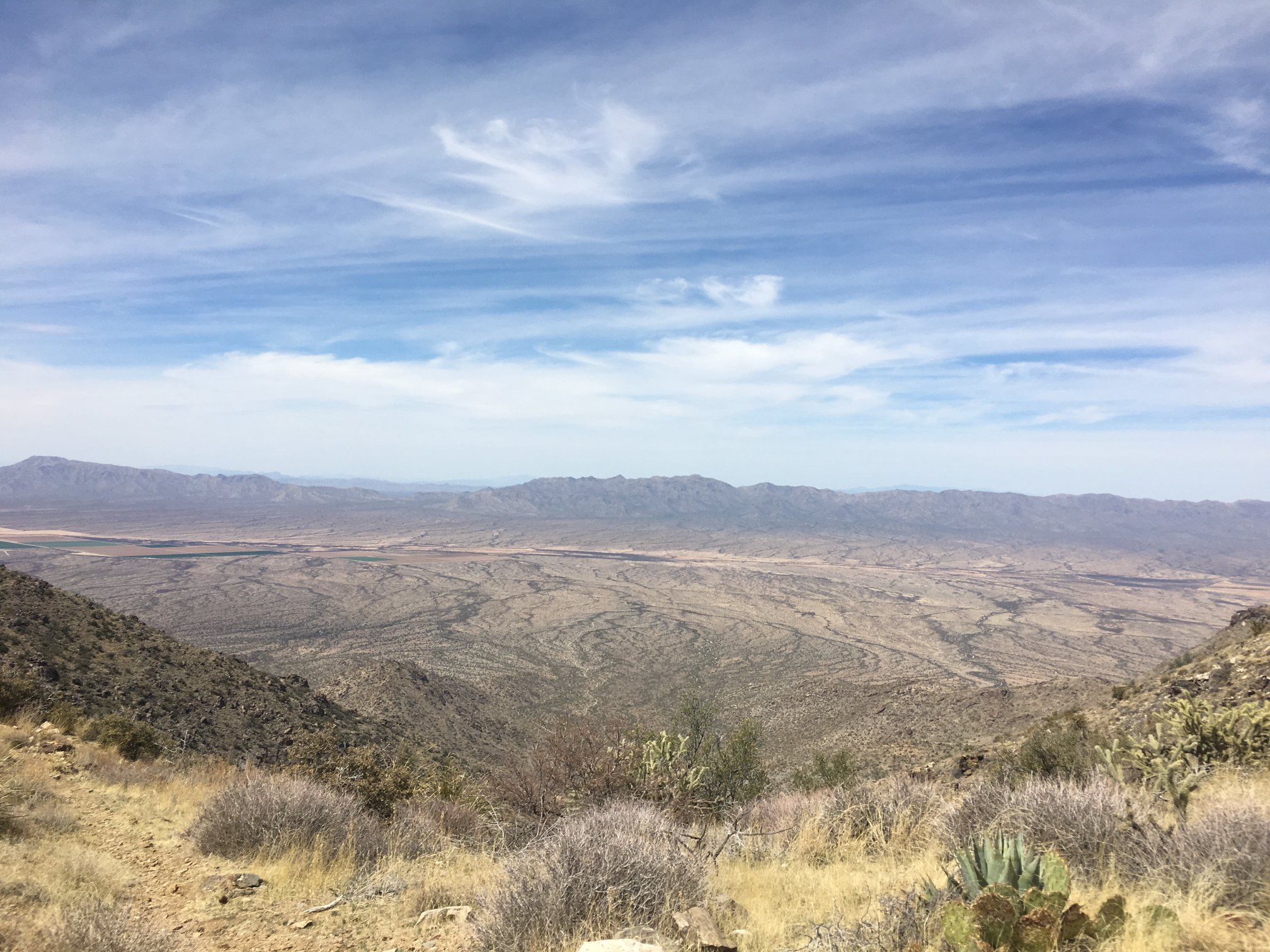 At the saddle, about WNW.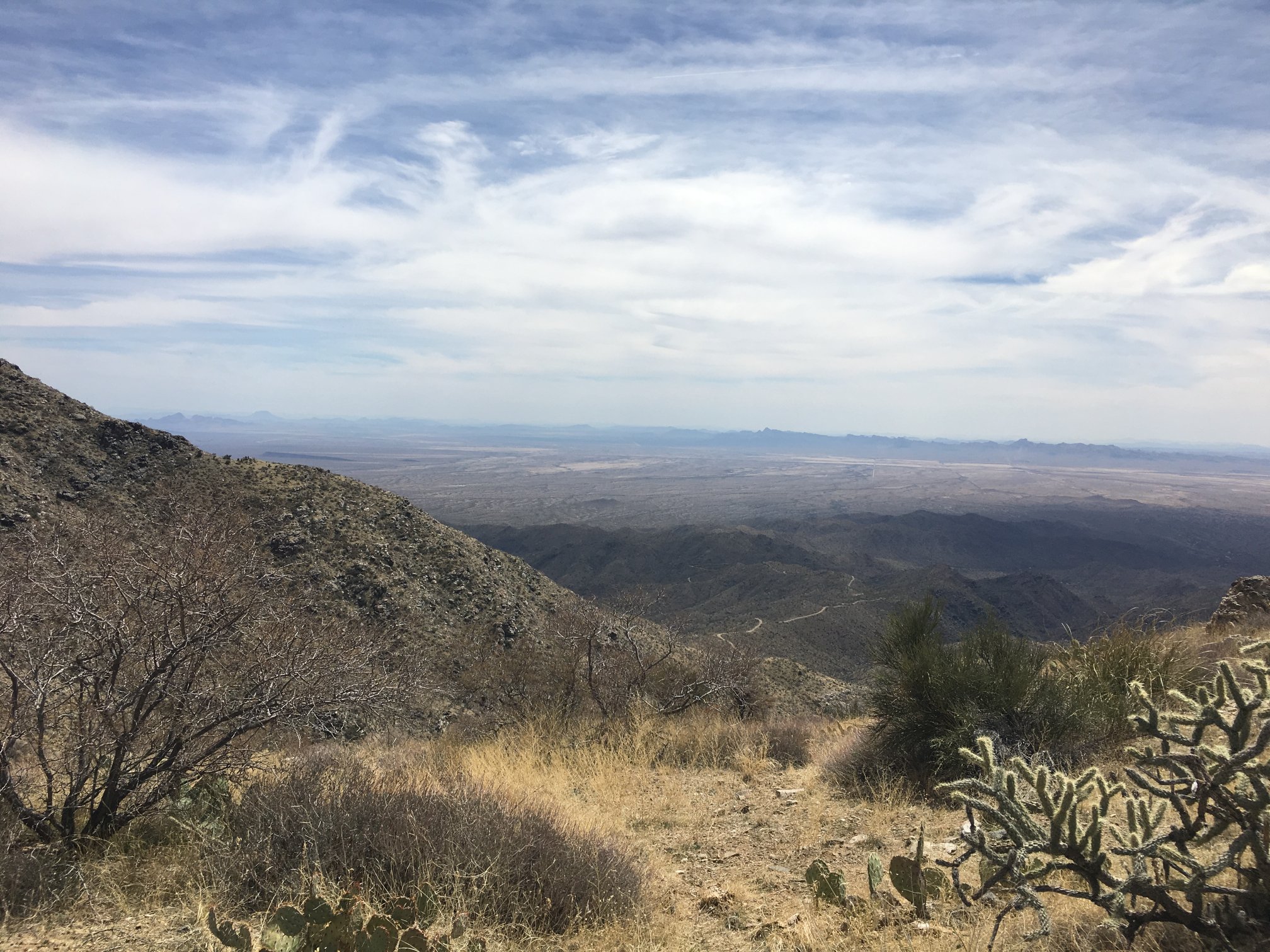 At the saddle, about SE.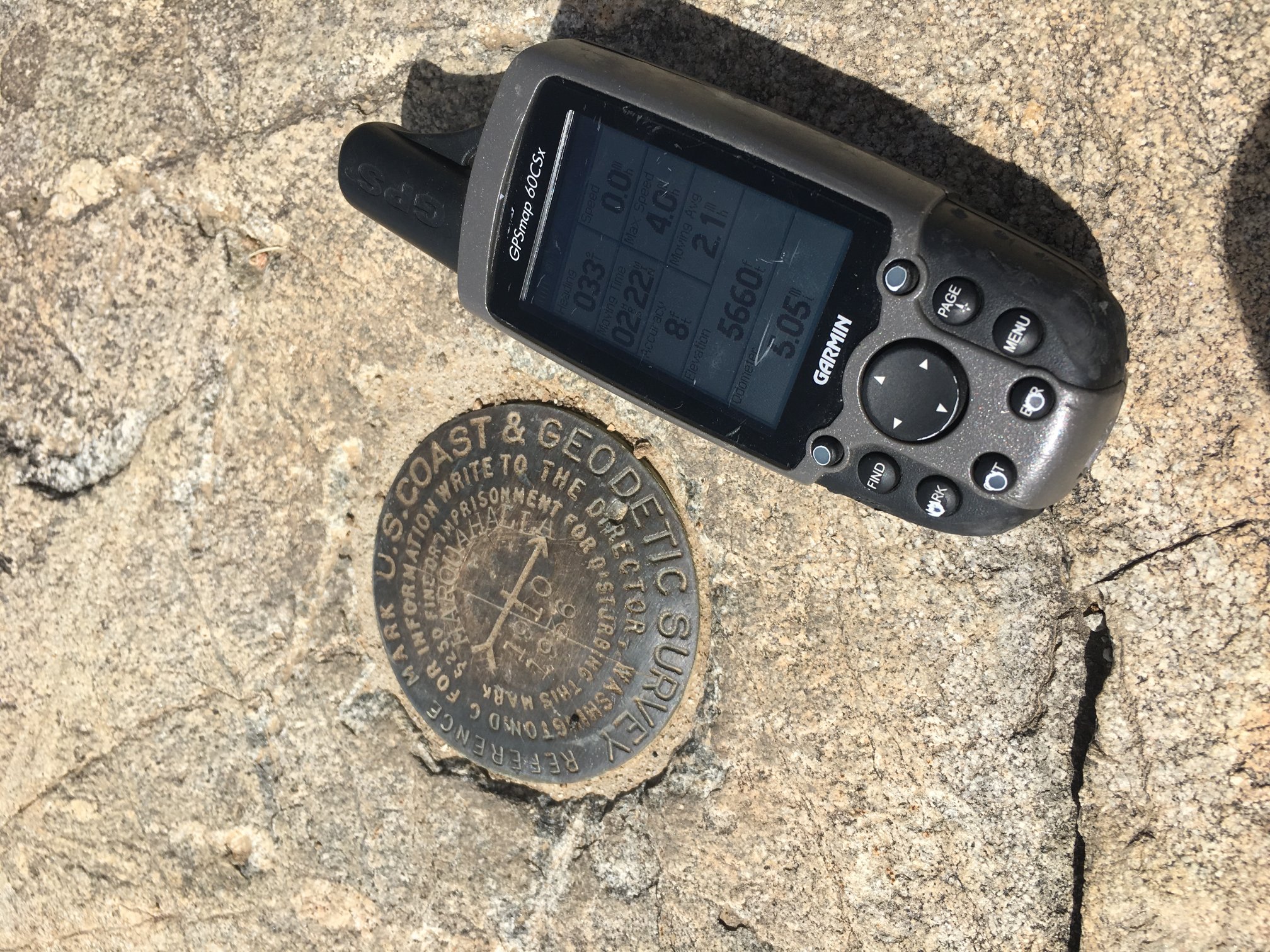 Benchmark at the very top.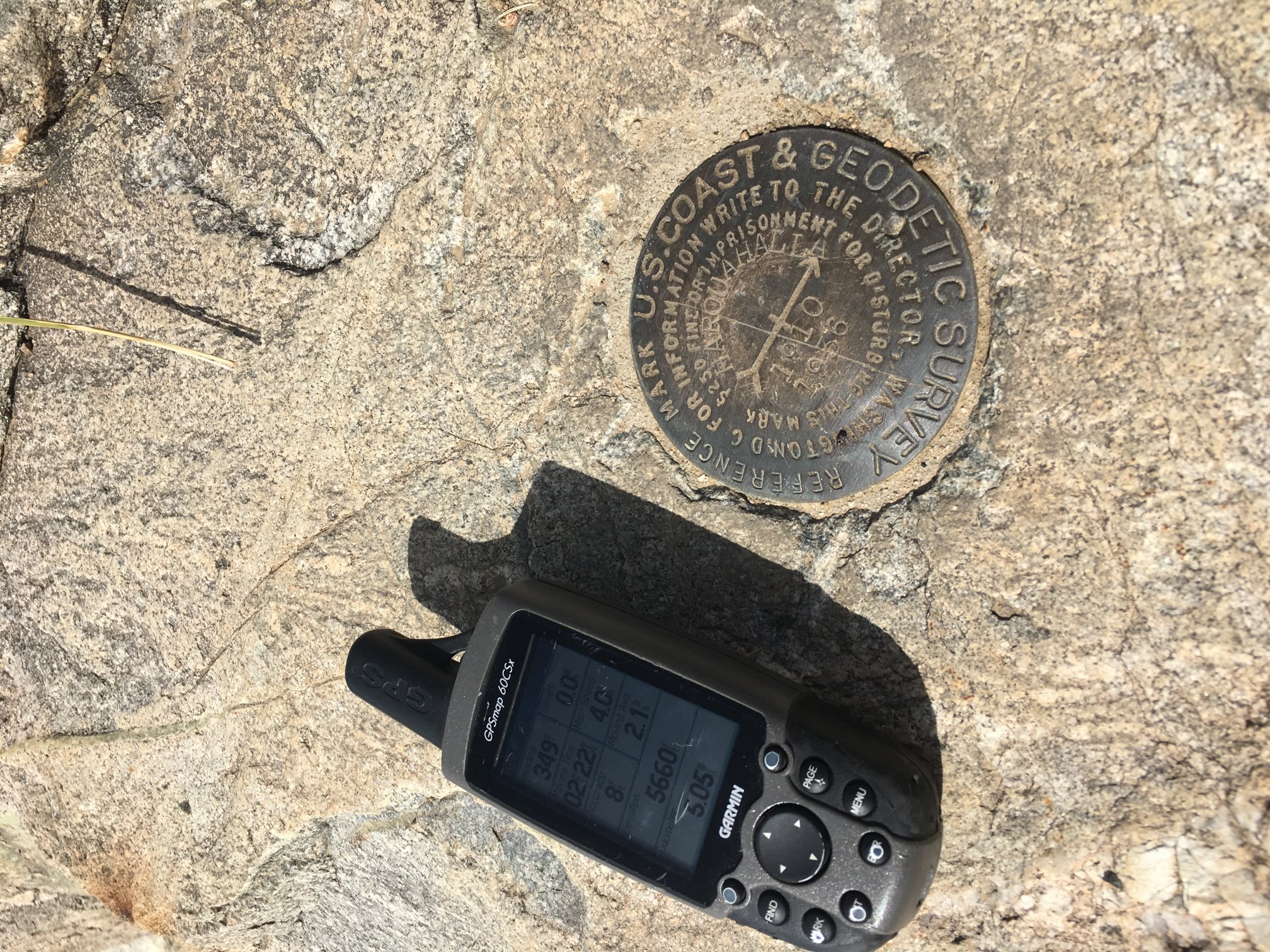 Benchmark again.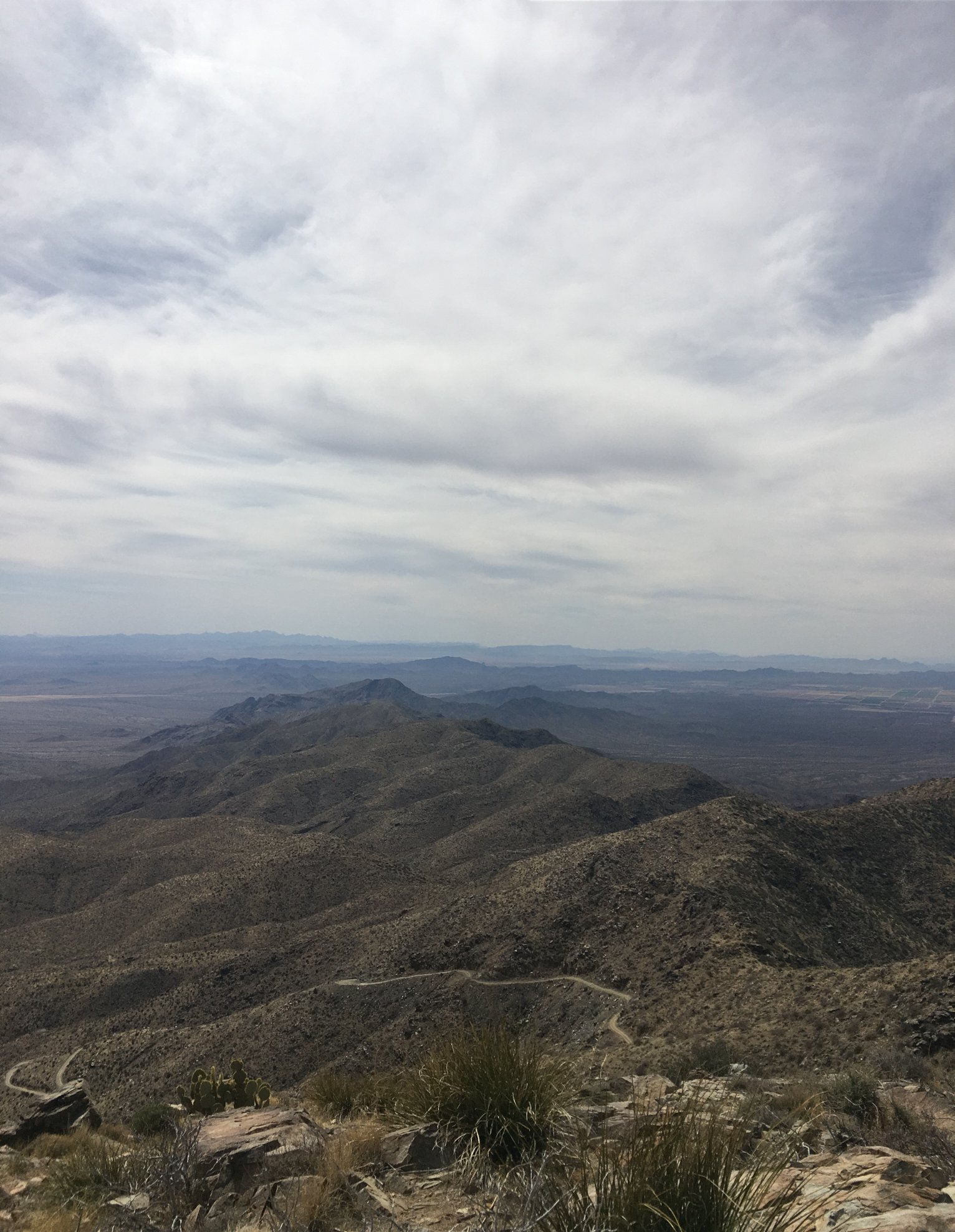 Looking down toward dirt/gravel road that comes up the mountain from the SE side, though the view is about SSW.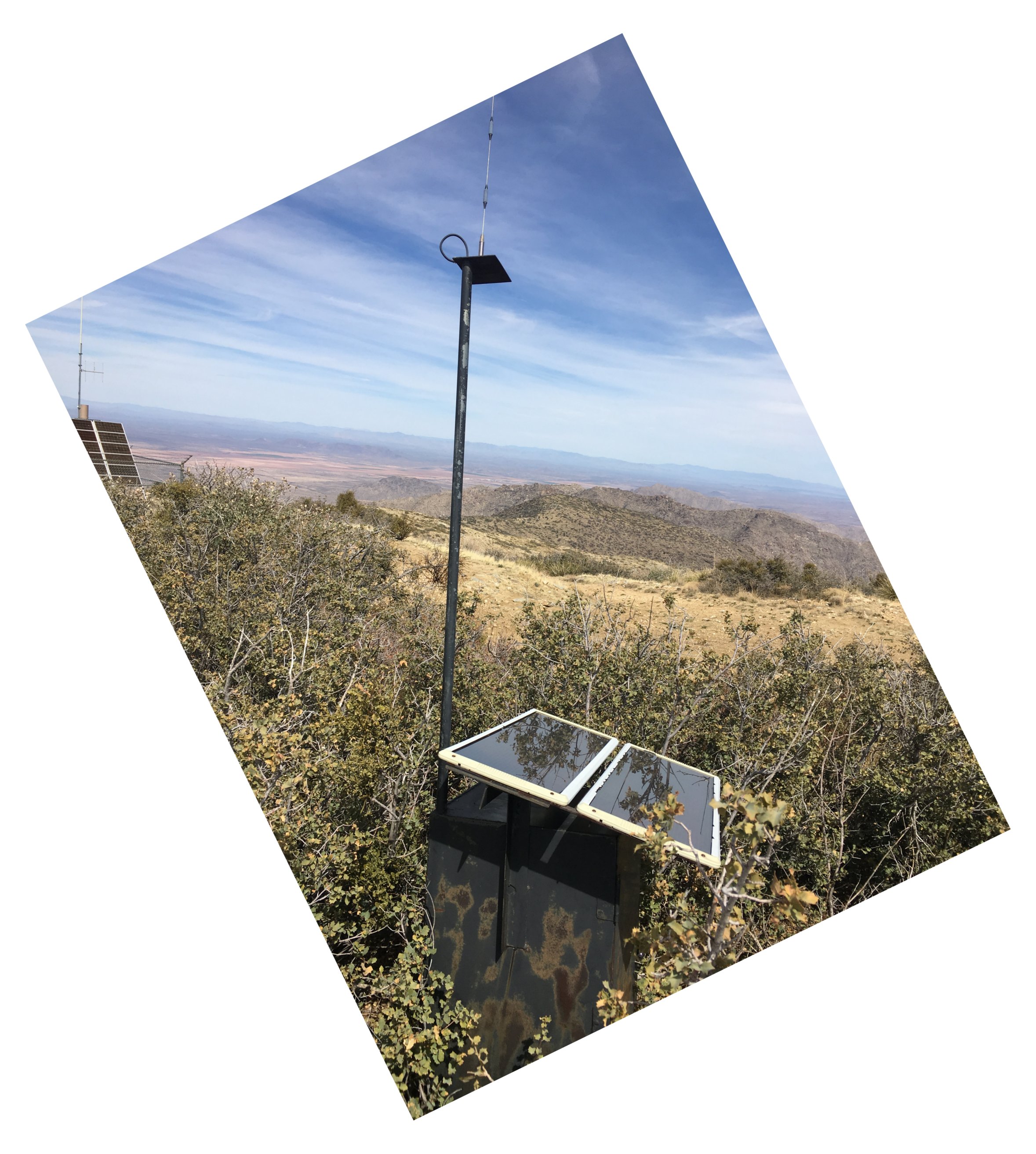 Simple radio site closest to the benchmark. Not sure what frequency band it is or to what entity it belongs.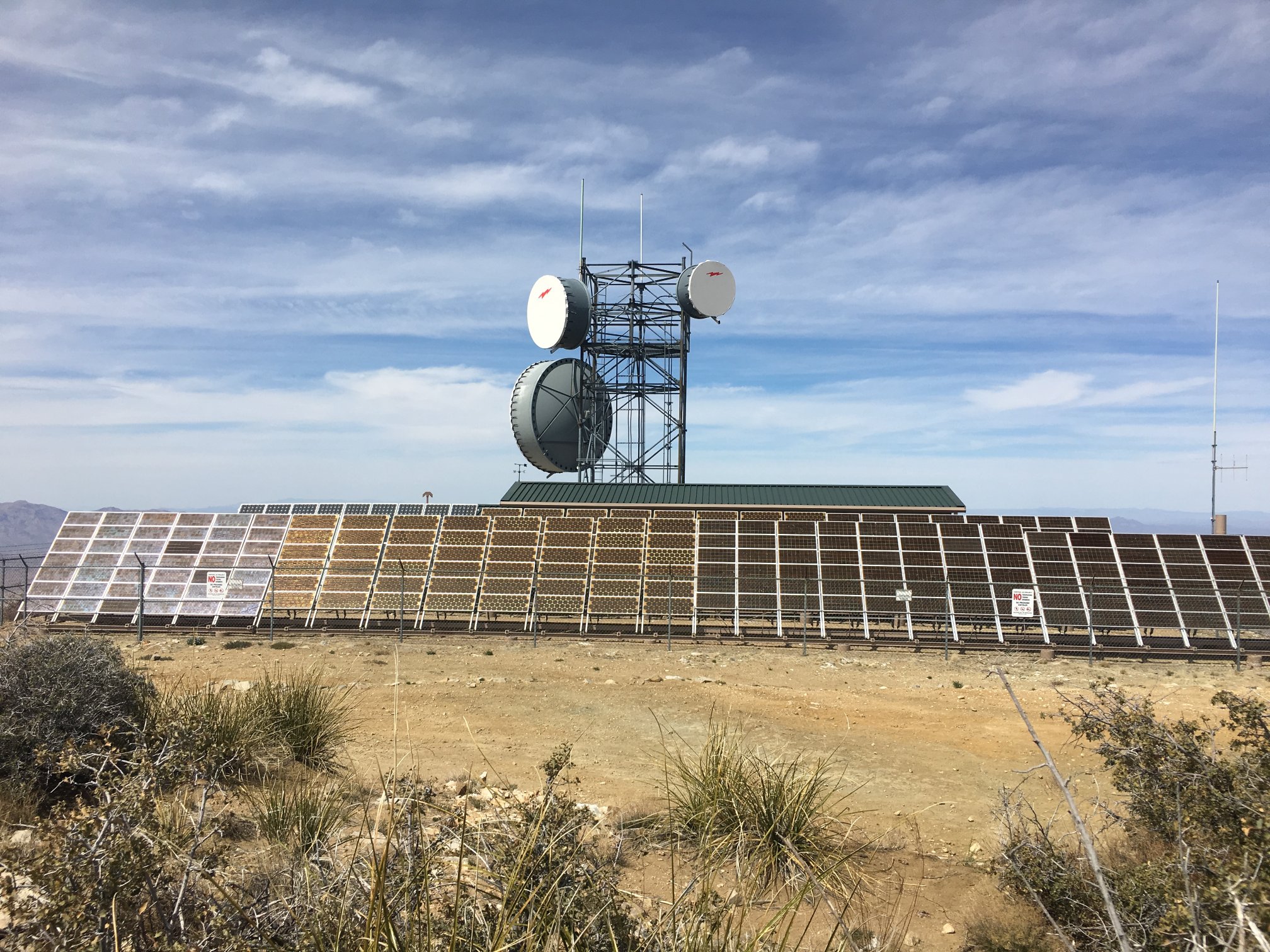 Big solar powered radio facility belonging to Central Arizona Project.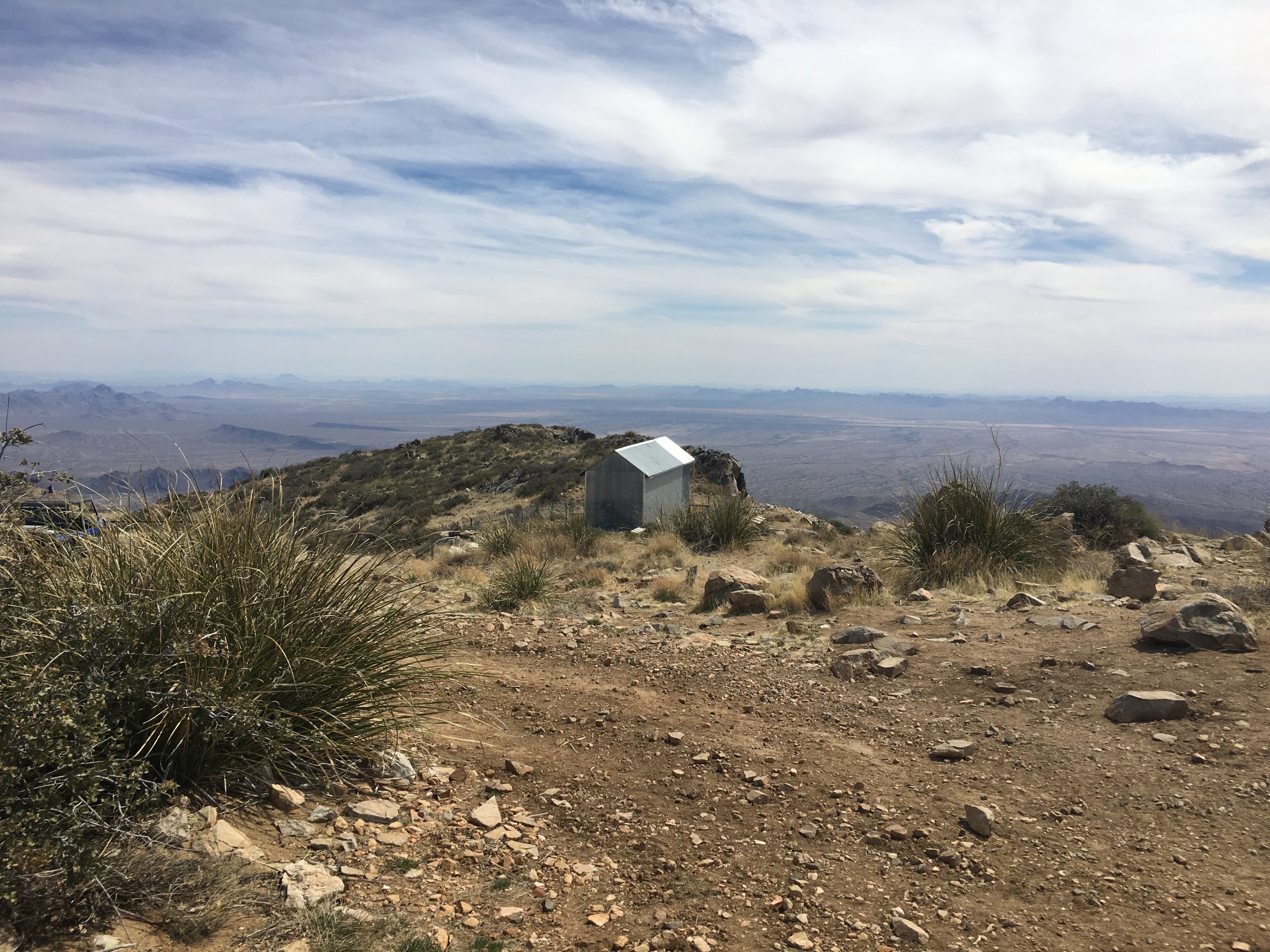 Some sort of historic structure to the south.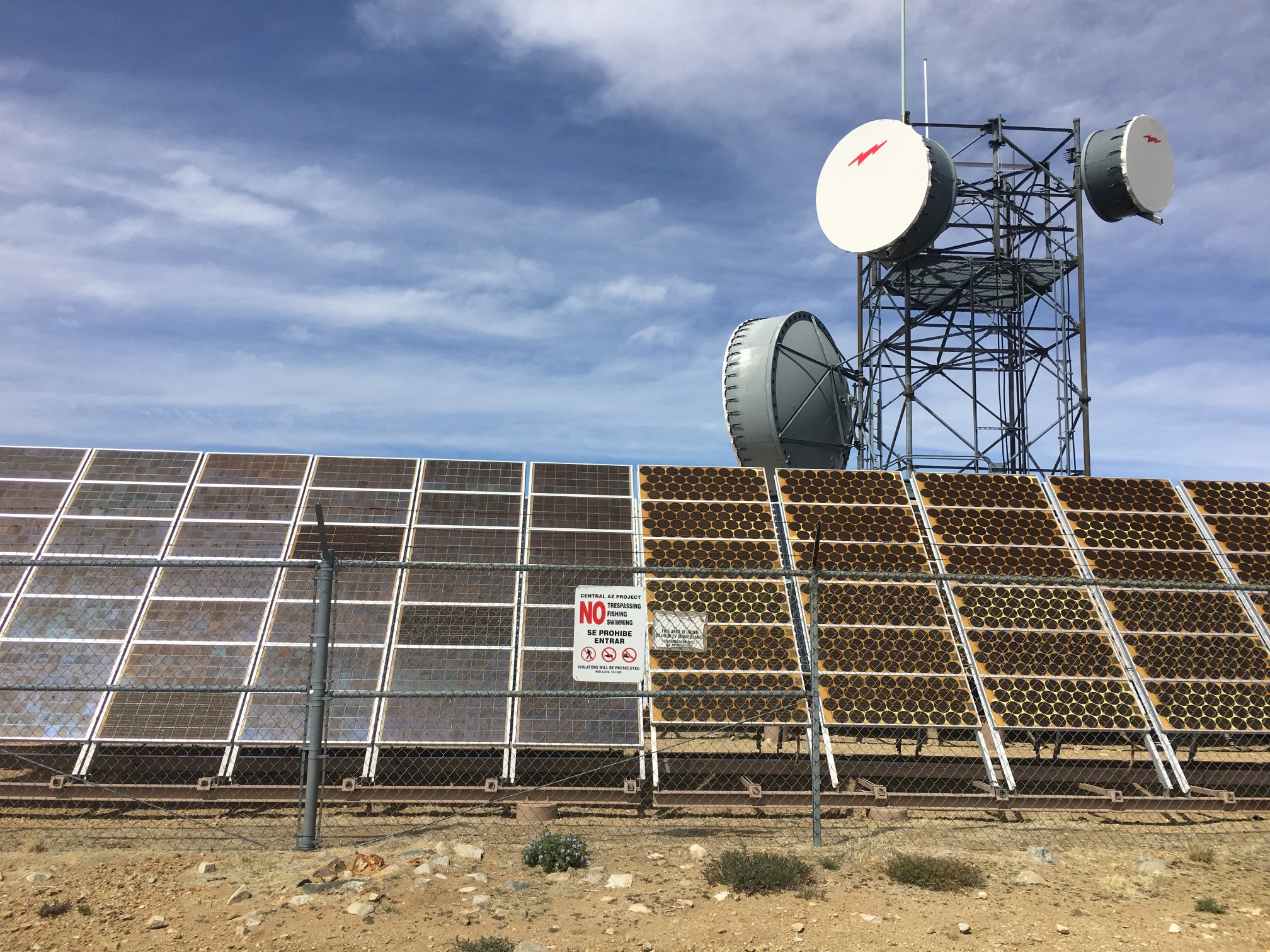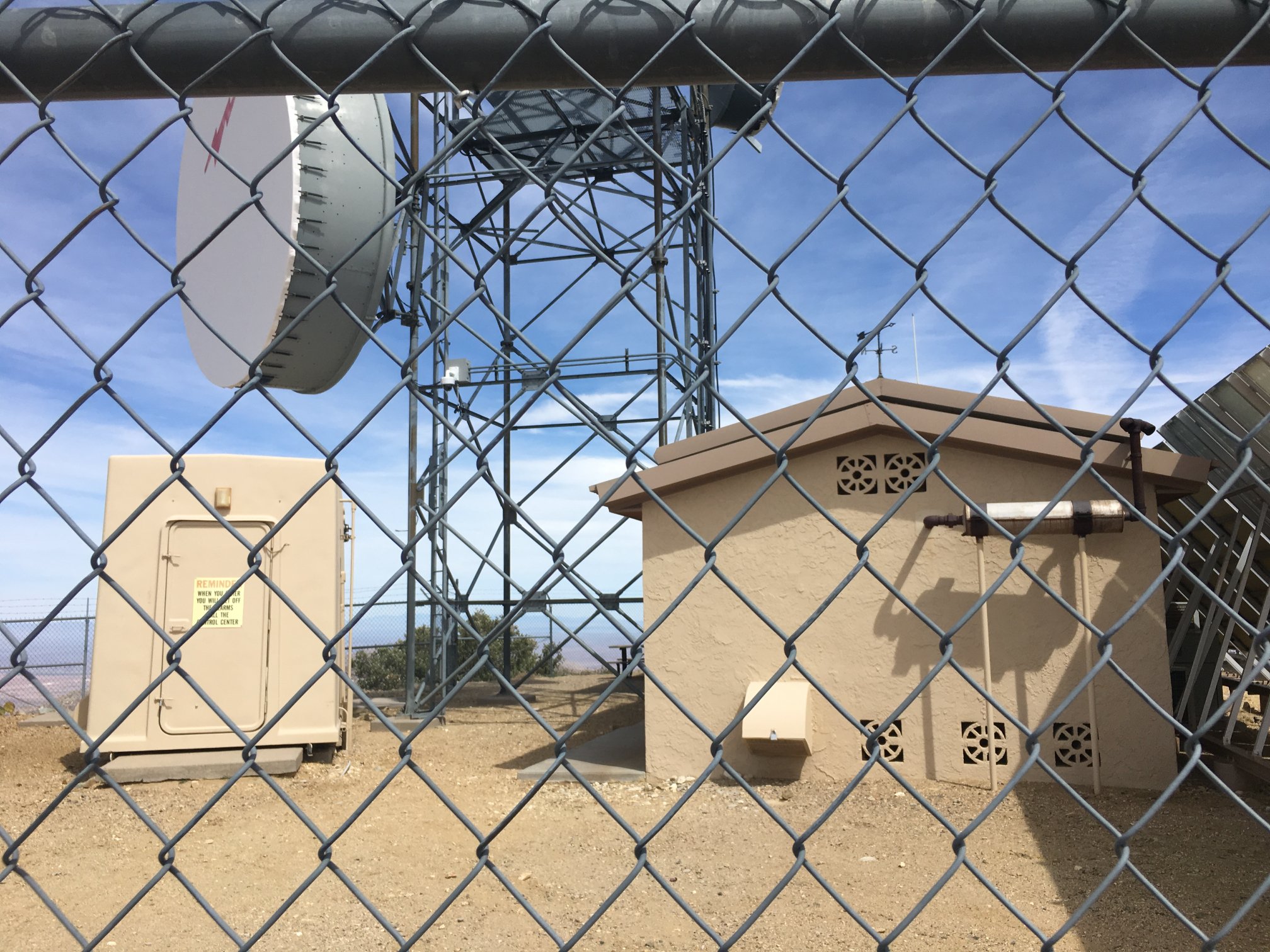 The site is mostly used as a microwave hop point, but there's obviously a number of two-way radio and telemetry stations atop the mountain.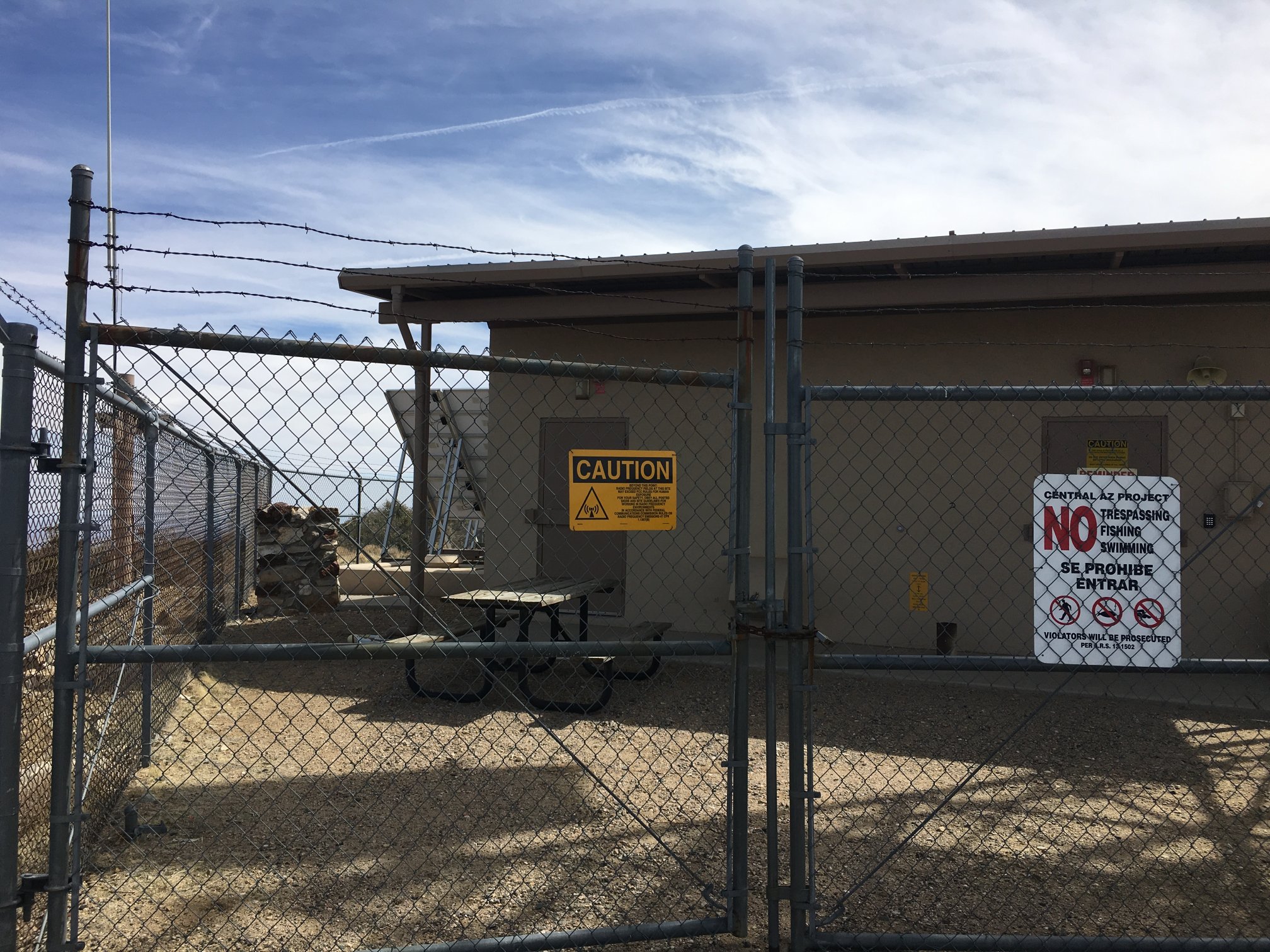 Nice place for a picnic. Note the rock fireplace complete with grill for cooking some steaks.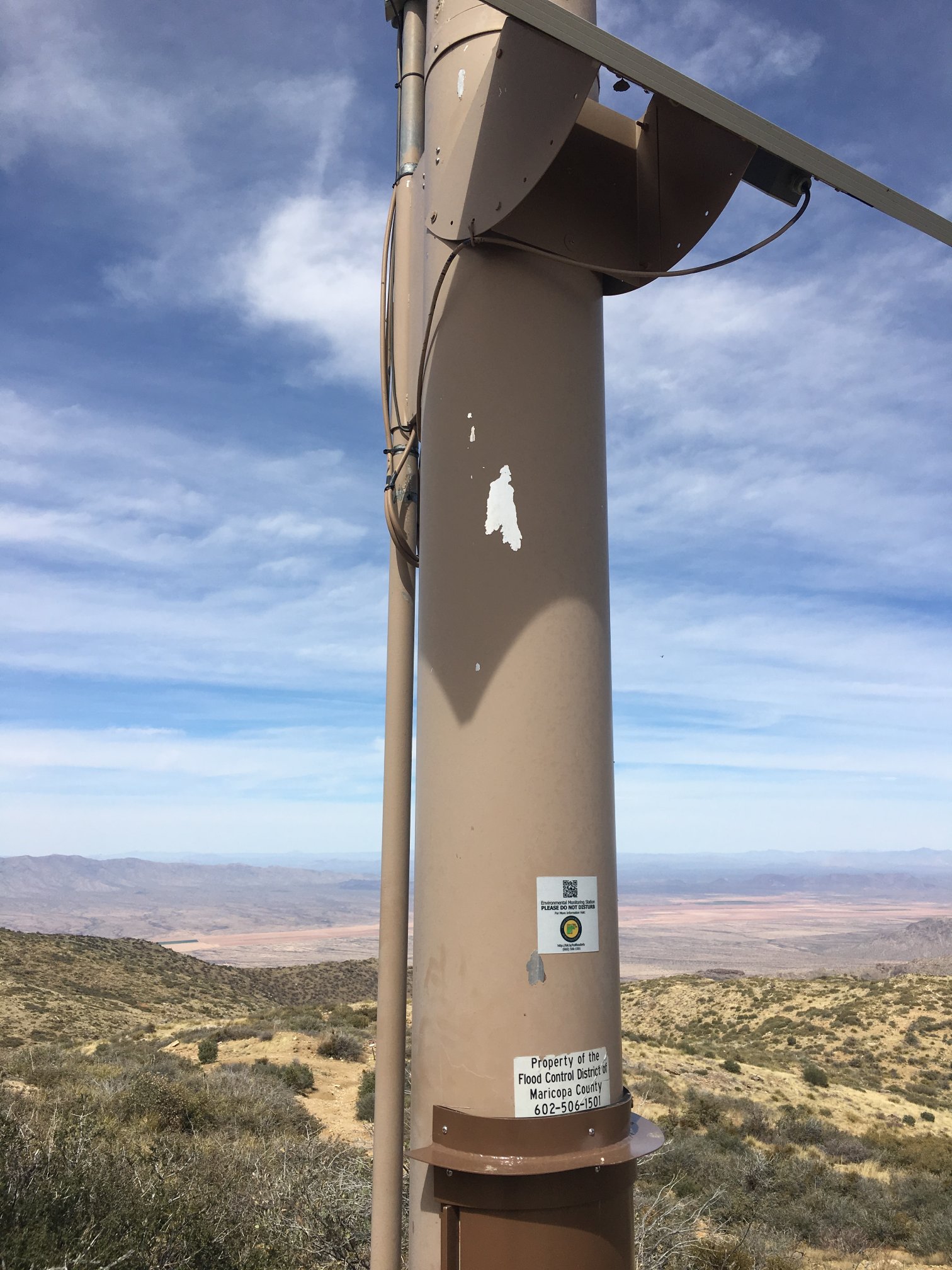 Next few are Flood Control District of Maricopa County. The data is on-line here.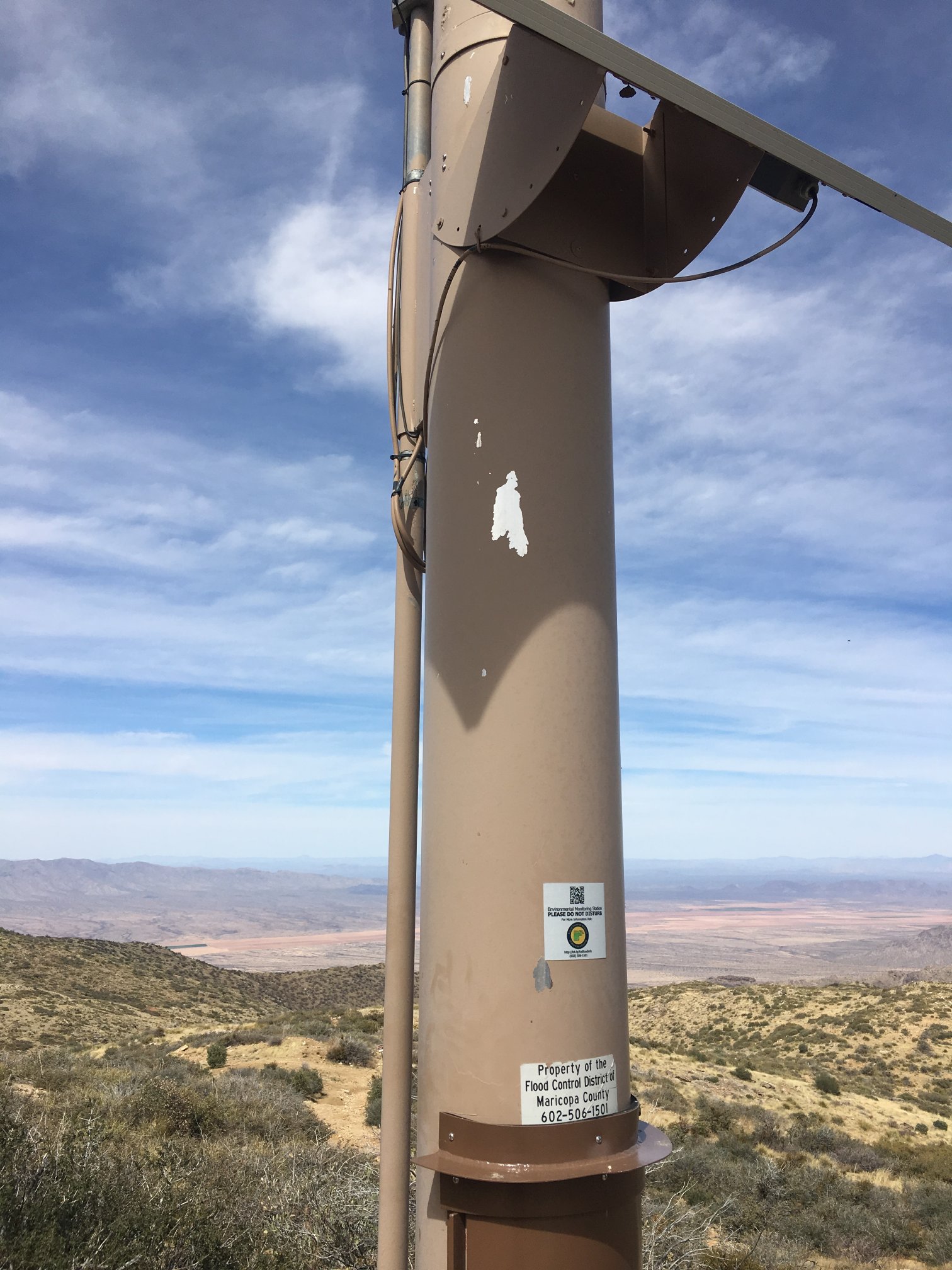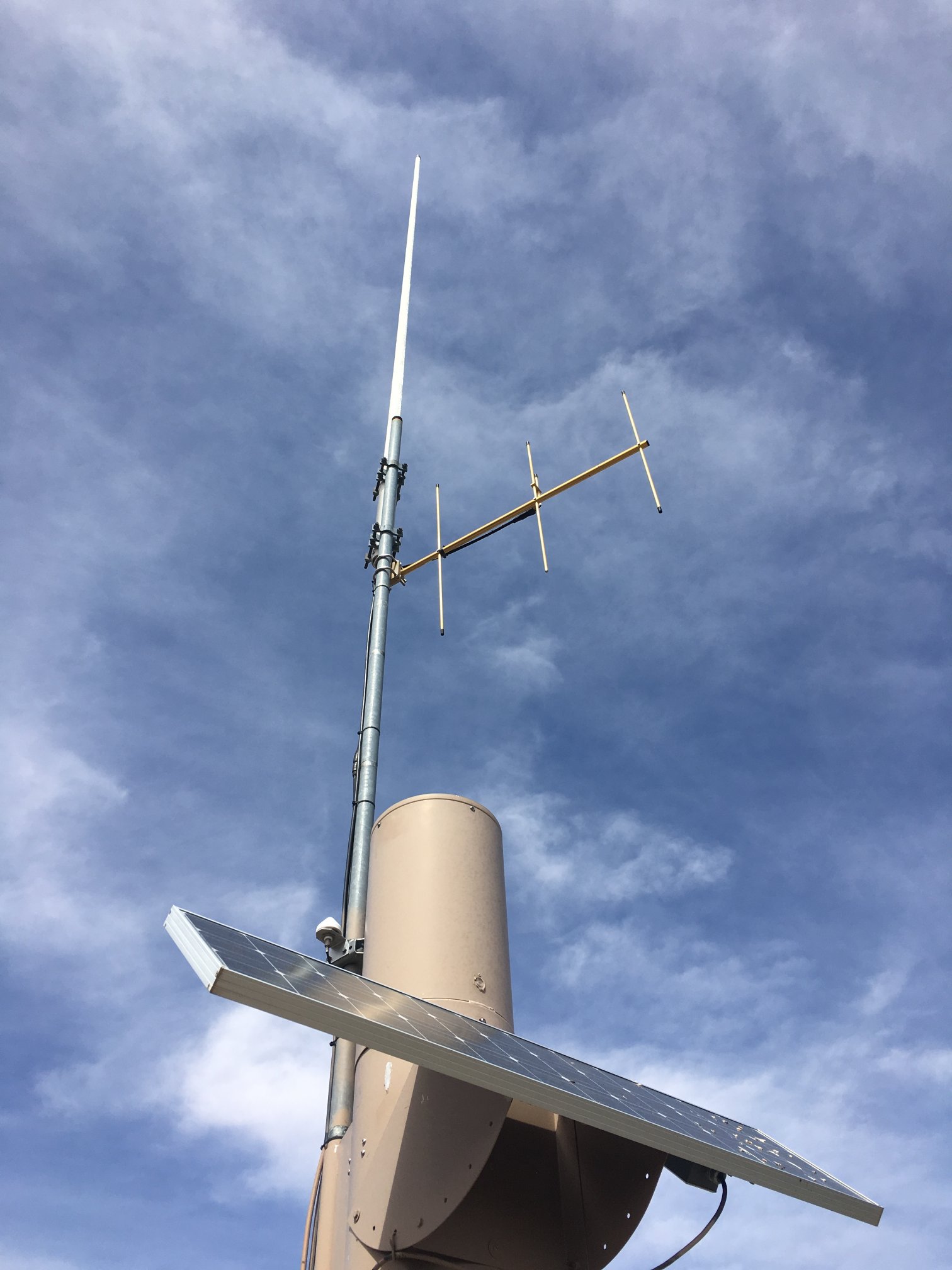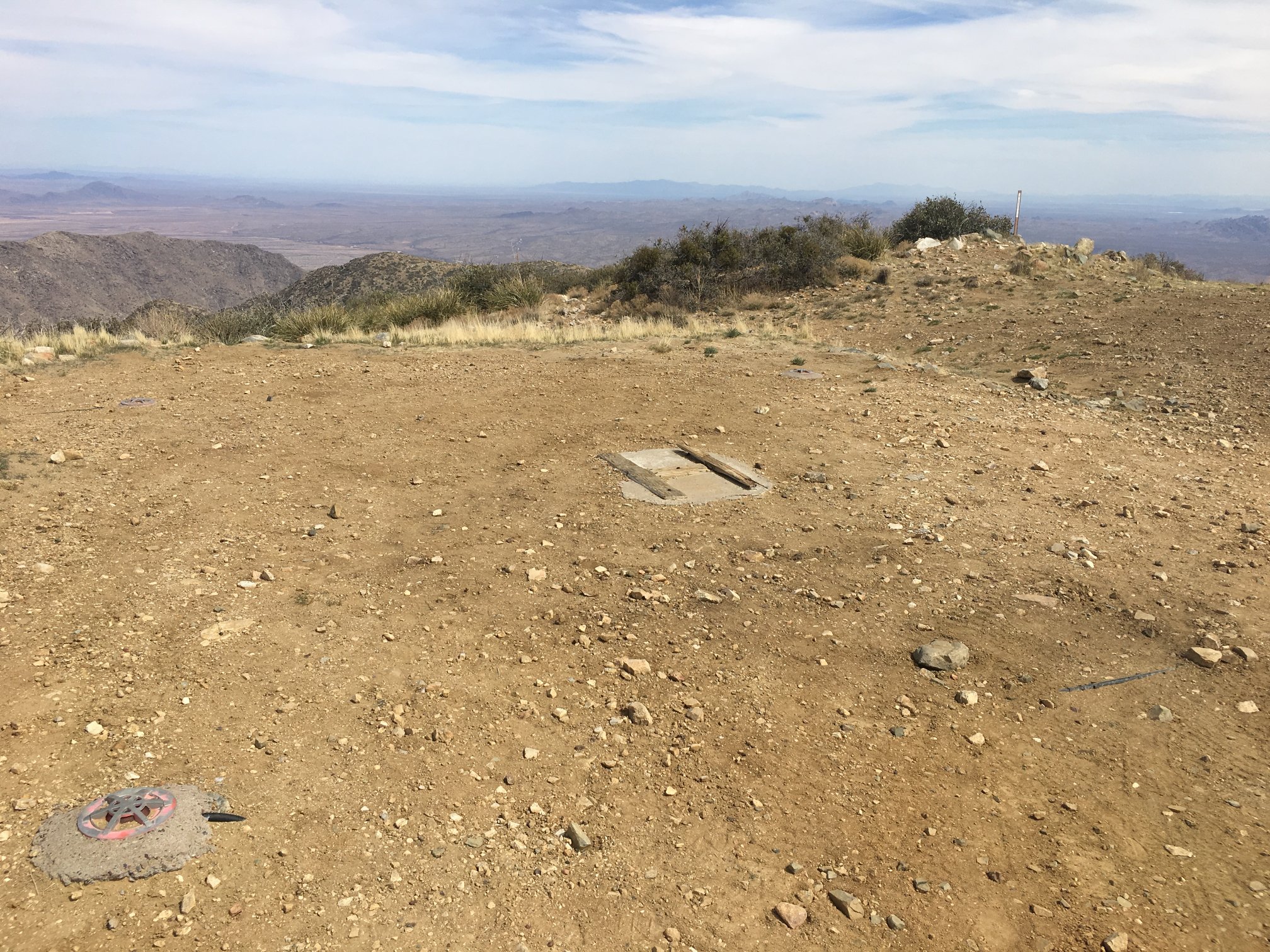 Helipad complete with four ground-embedded red beacons.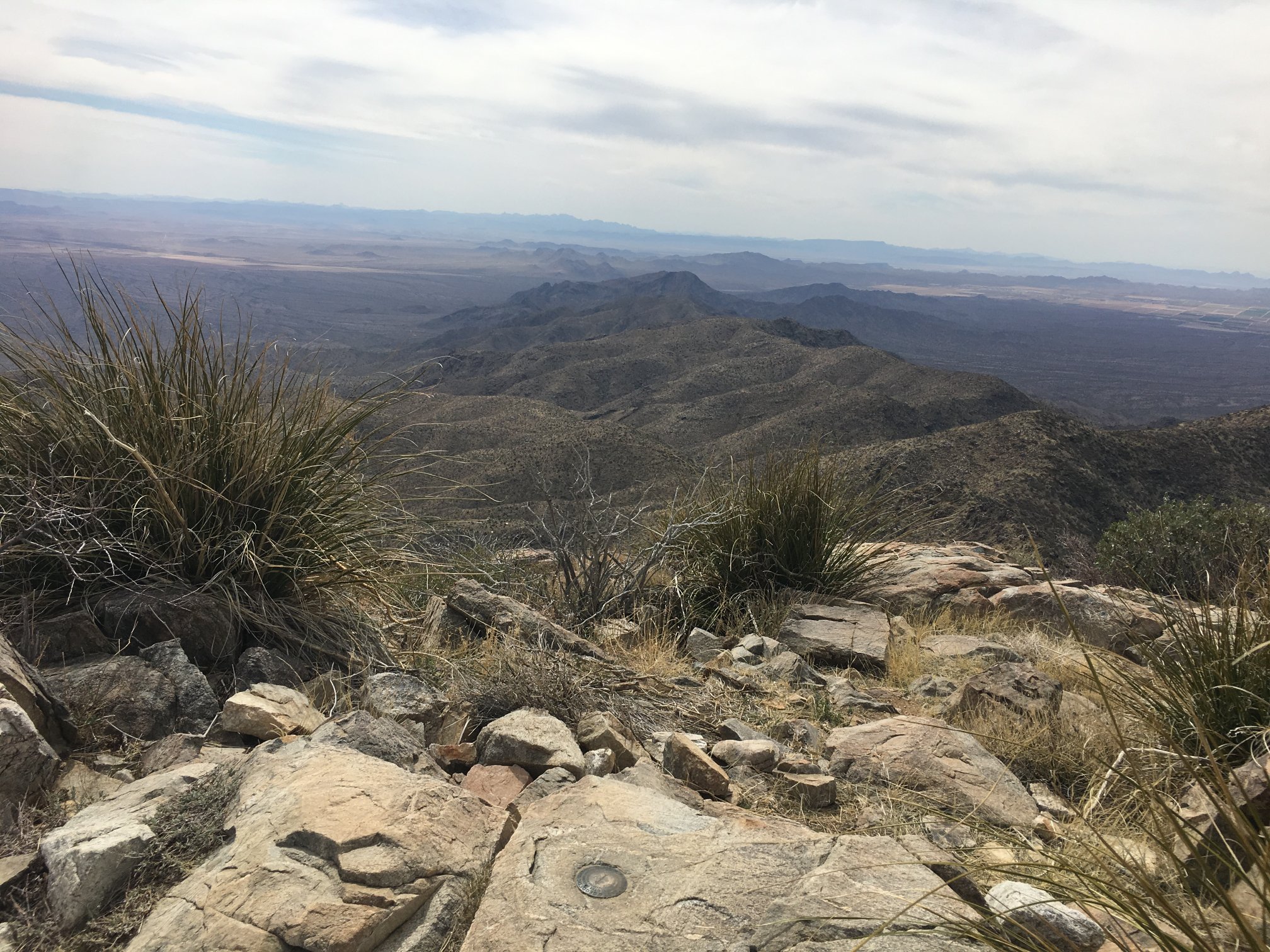 SW along ridge from benchmark.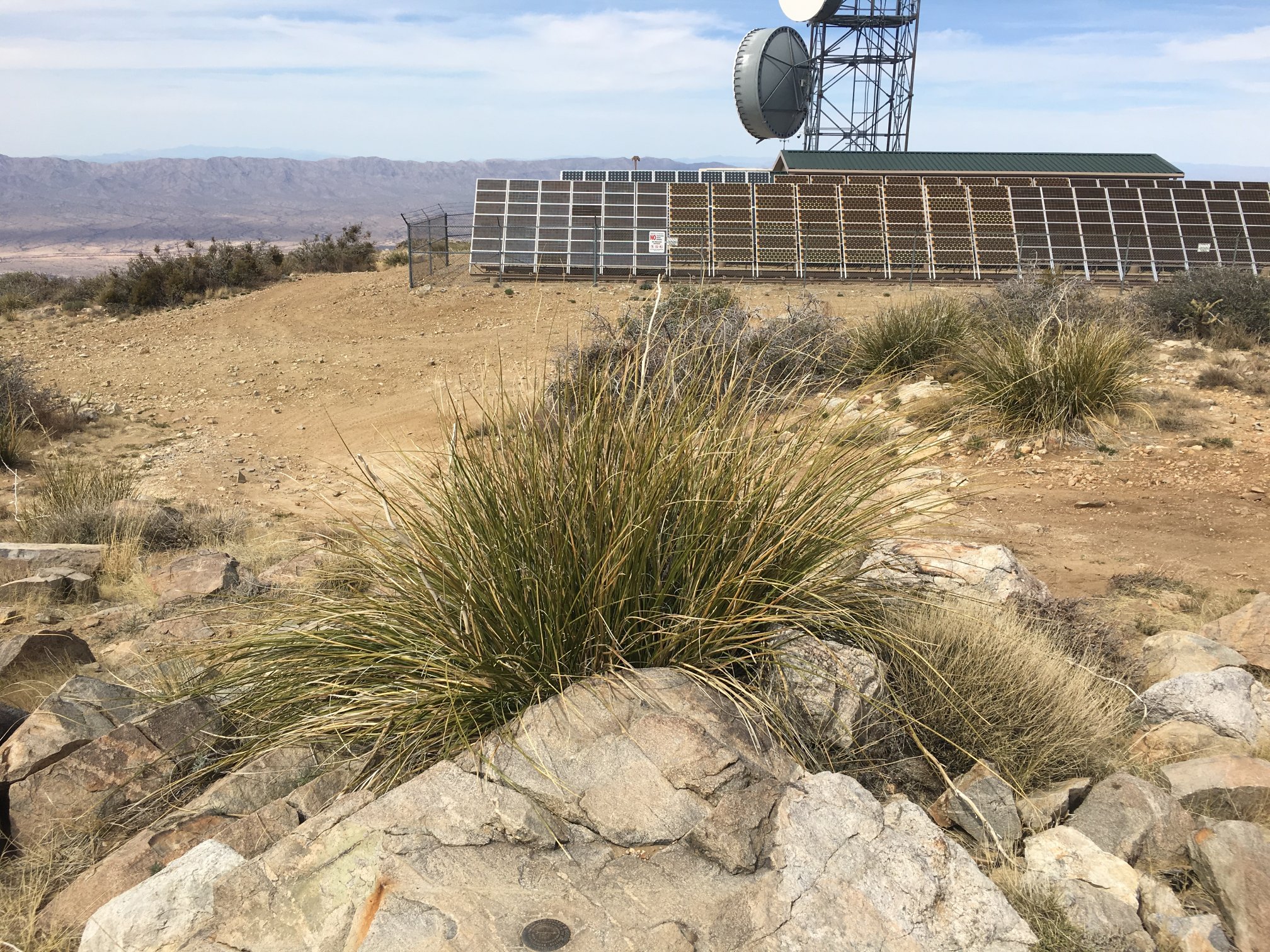 NNW from benchmark.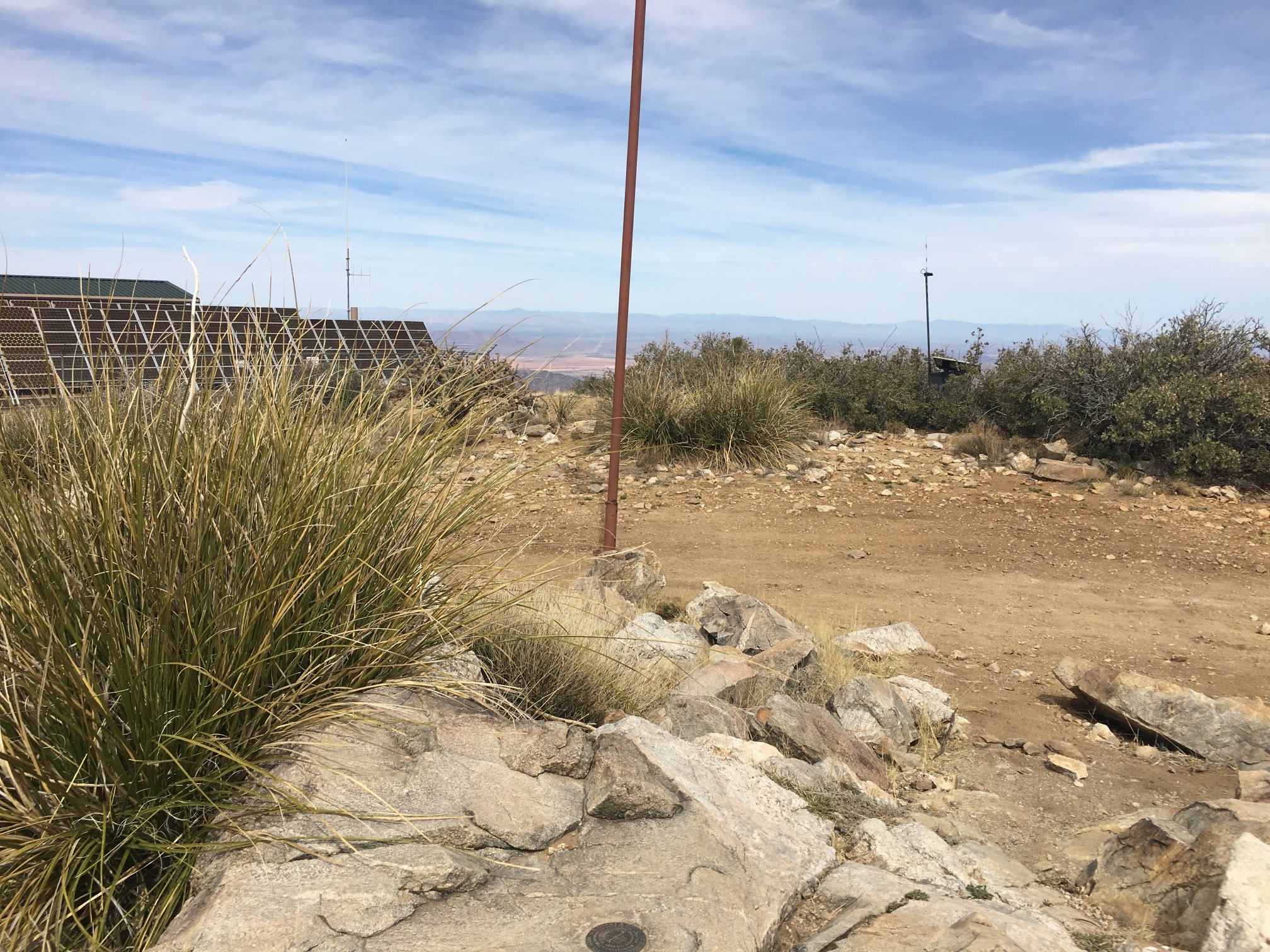 NNE from benchmark along the ridgeline.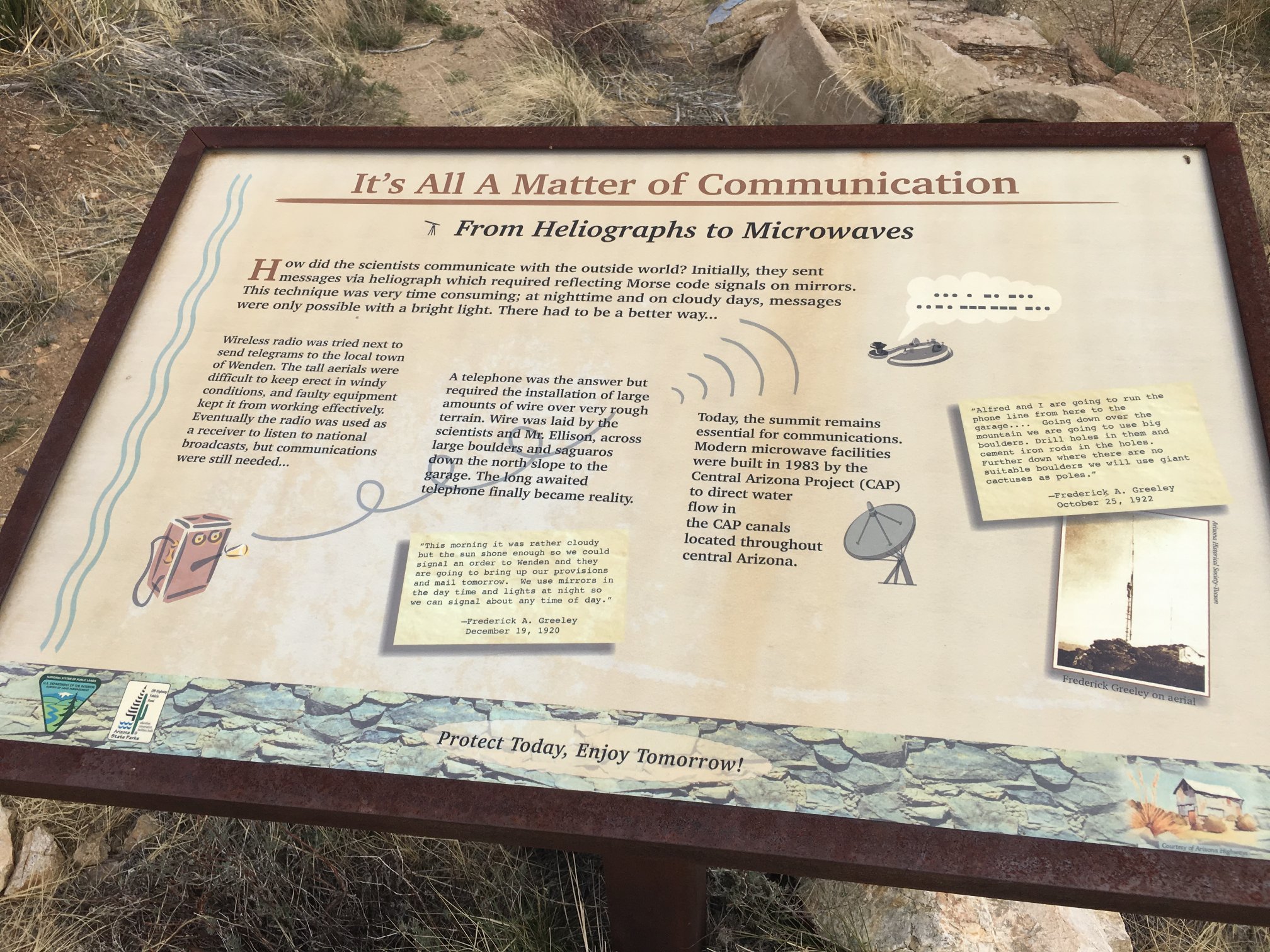 While true in general, a bit bogus here as no one was using heliographs for the Central Arizona Project in 1970…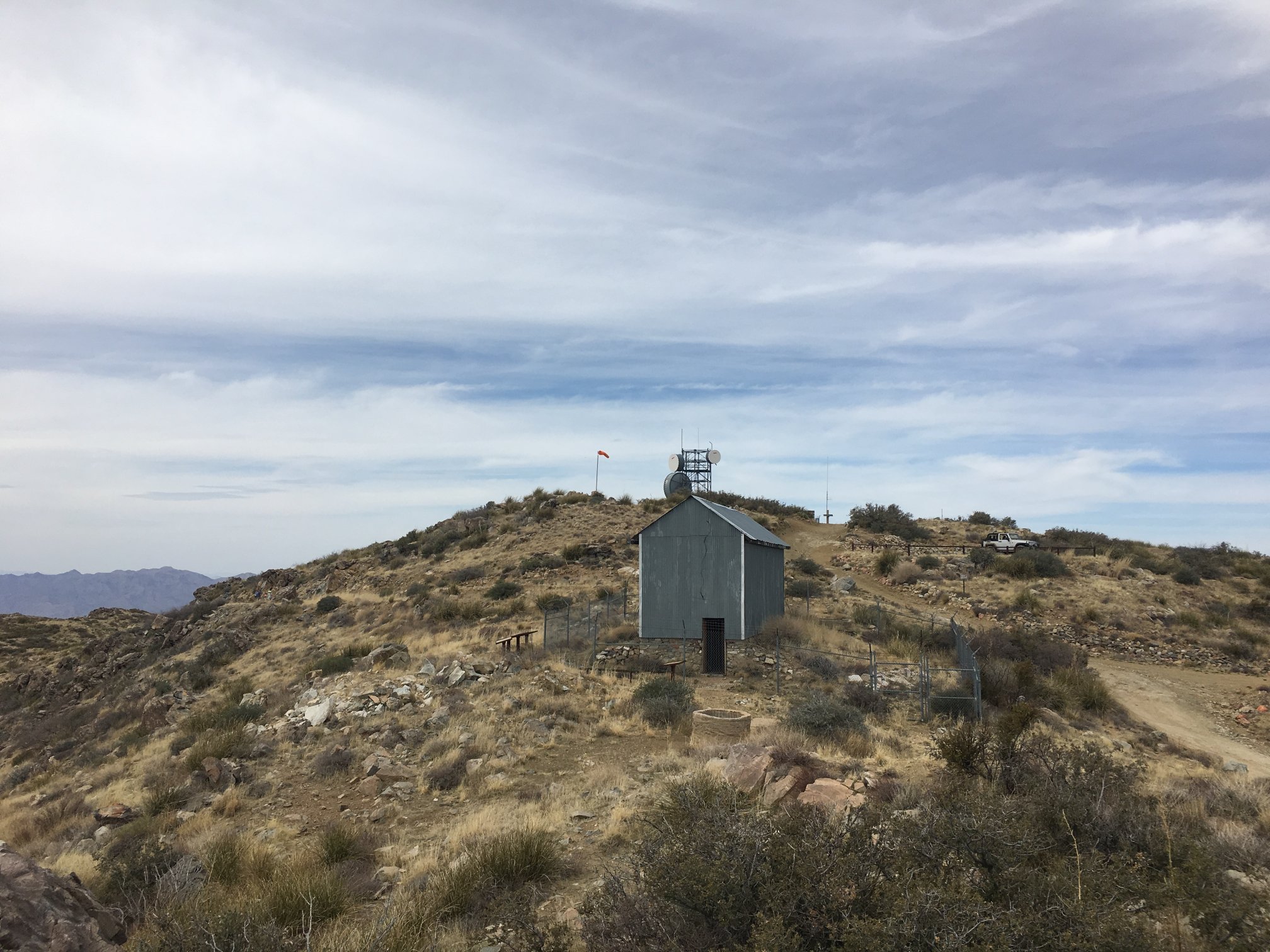 Looking NW toward the main radio site, with the historic building in the foreground.