Installed an ADS-B receiver up on White Tank Mountains over the weekend. Coverage seems pretty darned good, and I lose a/c only when they've gone about 1.5° below the theoretical horizon.
Below is a screenshot of the display. The a/c out beyond the 200 nm range ring are all at FL300 or greater, but at least according to heywhatsthat.com, they're all significantly below the local horizon from White Tank.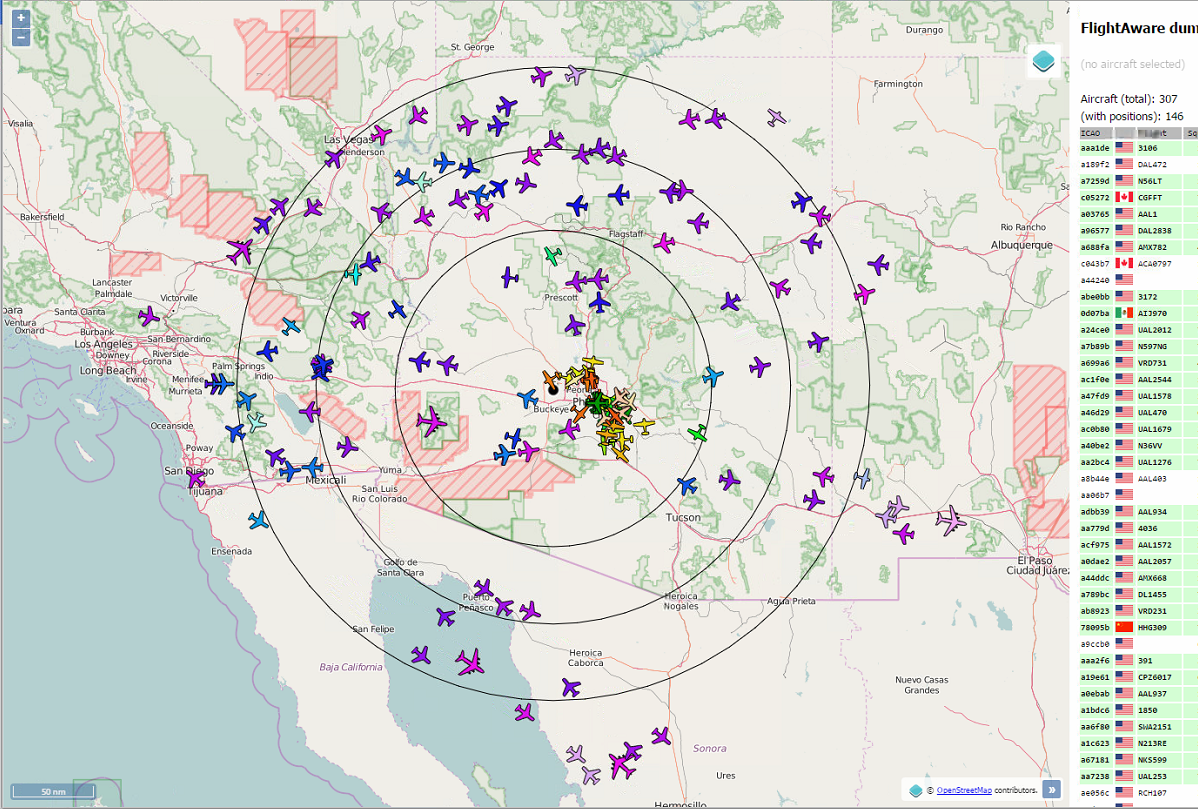 Also seems that I have about a 10 dB dynamic range on the receiver. Signals are never stronger than about -1.6 dBFS and I always lose the a/c when the signal drops below about -12 dBFS. Using HeyWhatsThat.com, it's very apparent when it drops out.
Here's AAL110 headed NE from LA. I lost it as it was about due east from Cedar City UT.

The RSSI is below the minimum required for this particular station to decode successfully. Not that the a/c is over 220 nm distant, but it's at FL410. So why did it suddenly fade out? HeyWhatsThat gives an indication.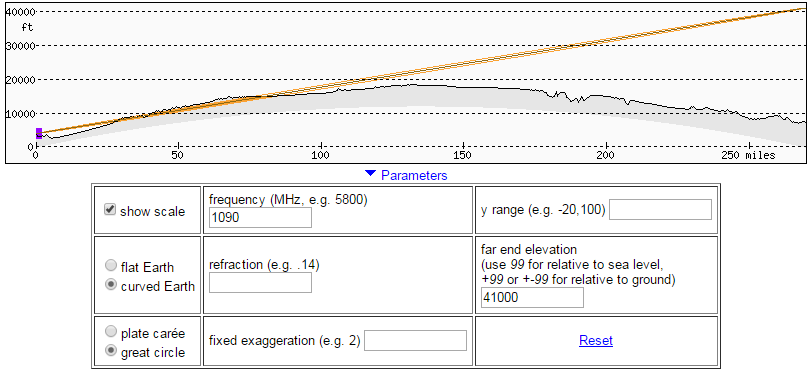 From this plot, it's obvious that the a/c, even at 41k feet altitude, is well below the local horizon and the actual path is probably ducting or multiple knife edges. Either way, it seems to explain for me why I can't hear farther than this even with the receiver atop a significant "hill" in the Phoenix area.