Monitoring aircraft via ADS-B is a terrific hobby and super easy to do. I get to have a display here that shows sometimes hundreds of aircraft (both commercial and general aviation) out to about 200 miles from the house.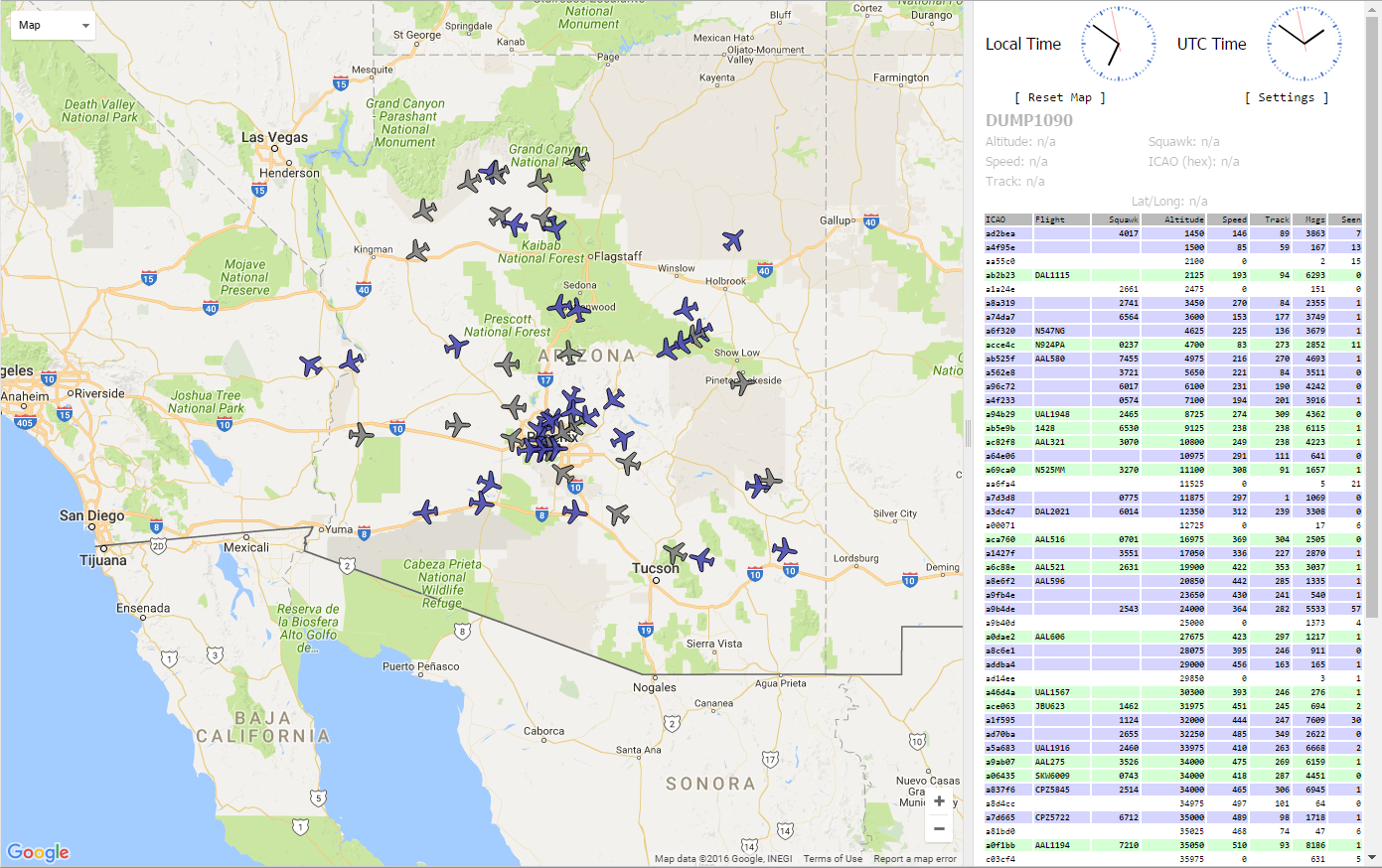 The above screen capture was from my Raspberry Pi running PiAware and connected to a homebrew 1090 MHz antenna up on the roof of the house. Nothing special in the setup, but look at the range! A/C at altitude are hearable out over the Grand Canyon and into California. Occasionally I get a/c into or out of Mexico, and I can see traffic in the southwest corner of New Mexico.
I'm planning to put one of these receivers on a local hilltop, about 3000′ above my house and the Valley floor, and yesterday installed the antenna on a temporary mount on the tower at the site. I connected it to my most recent ADS-B receiver setup, seen below, and was awestruck at the coverage. Was seeing a/c over Los Angeles and Albuquerque!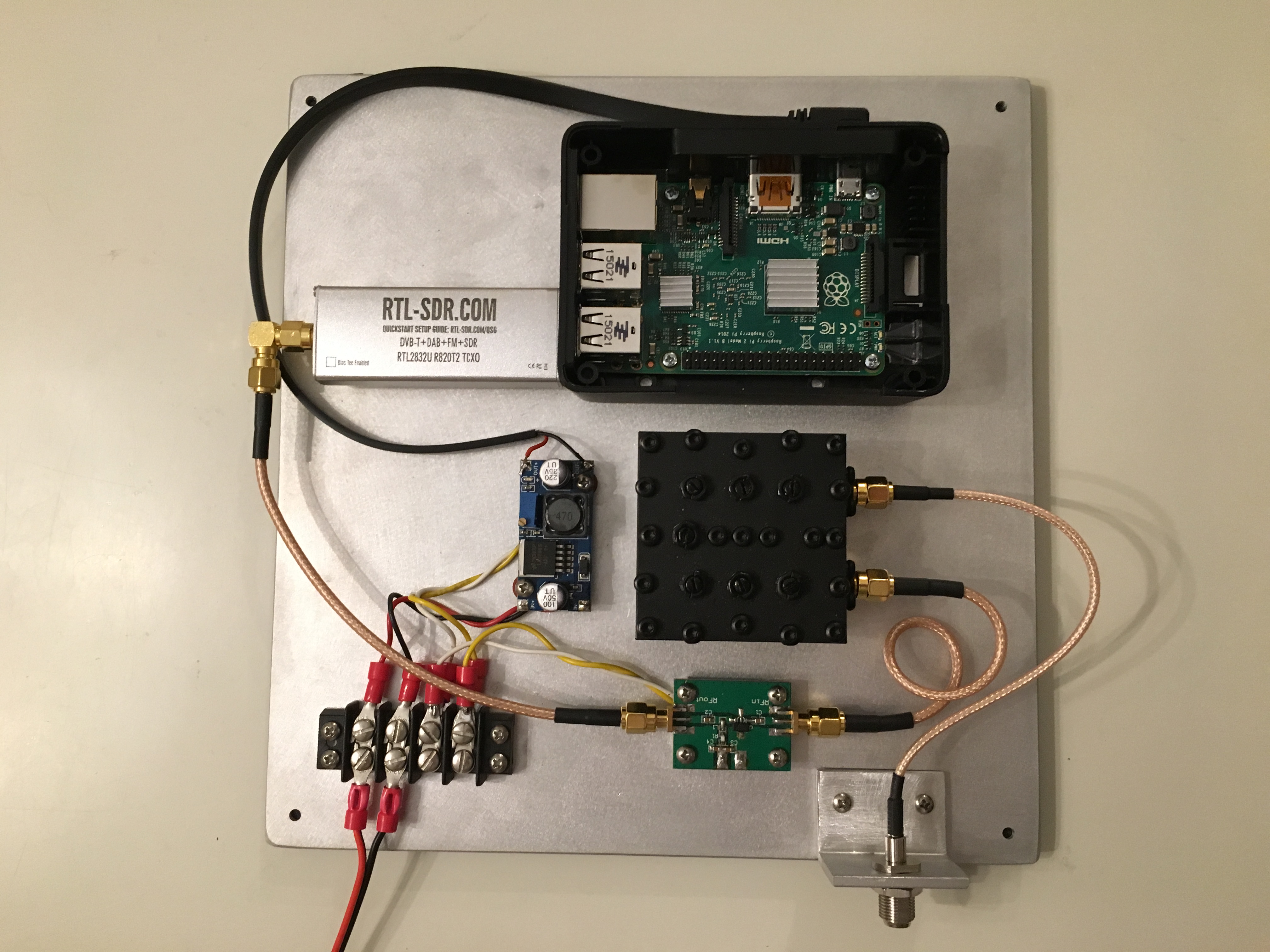 It's a bit tricky to put a cheap SDR dongle anywhere near radio transmitters, and the hilltop that I was on is loaded with them. In fact, the building in which I have some current monitoring equipment is only 50′ away from a huge comms tower with dozens of two-way radio antennas, and a lot of potential interference. The ADS-B receiver antenna is right in the center of the picture, on the end of a piece of unistrut attached to the tower legs. In the background, nearly a dozen towers bristling with antennas.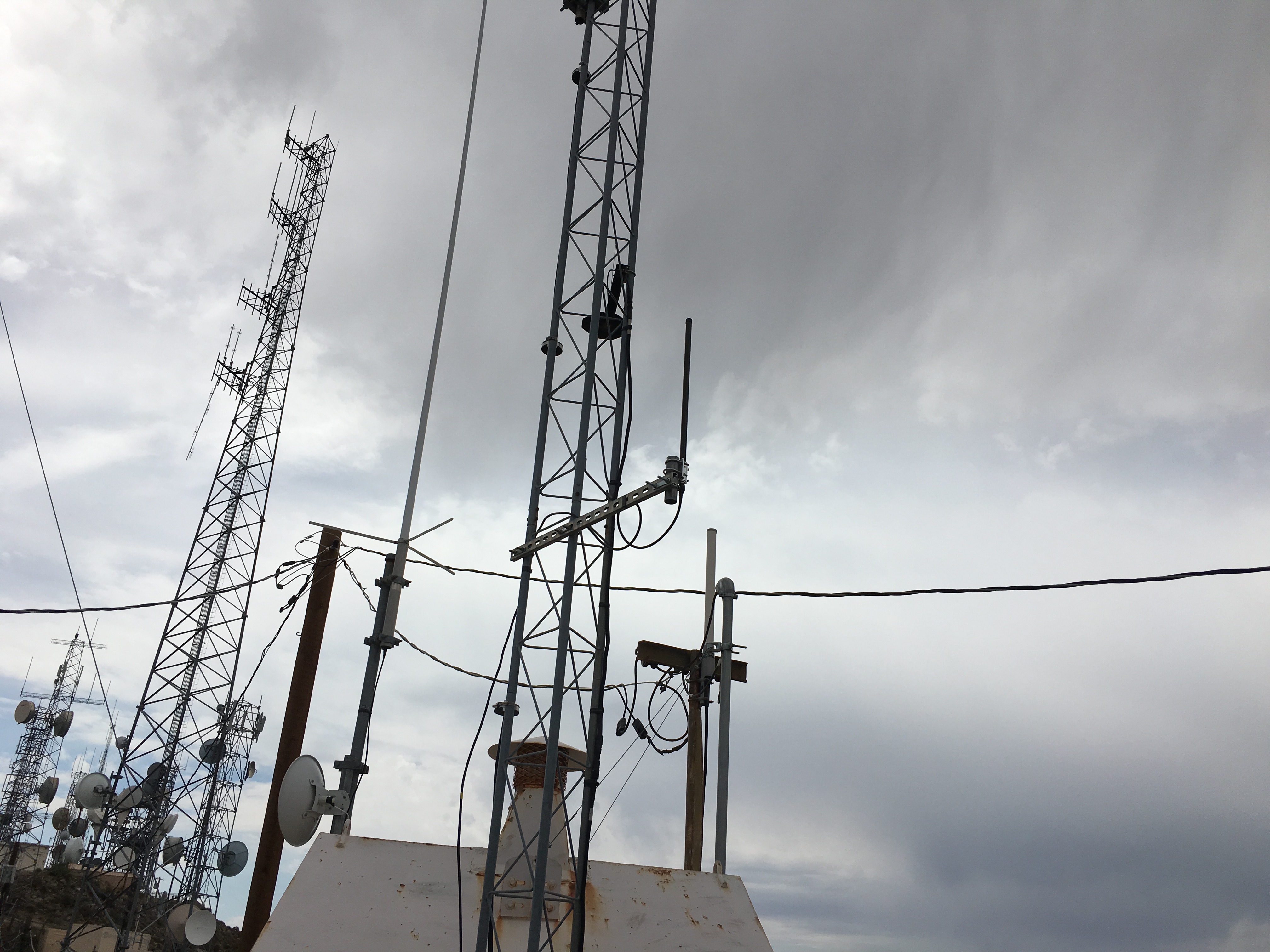 The secret to success is a very good filter in front of the SDR receiver. That black square near the middle of the picture is exactly that. It's a custom-made cavity filter, only 50 MHz wide, centered at 1090 MHz. Extremely sharp rolloff and ultimate rejection about 100 dB. Really helps the RTL-SDR receiver.
However, I wasn't able to leave the receiver up on the hill yesterday, I was troubleshooting other issues and didn't have time to set up the network connection to my receiver. Next time I will hopefully get it installed and on the air!