Amateur Radio

November Seven UltraViolet MOBILE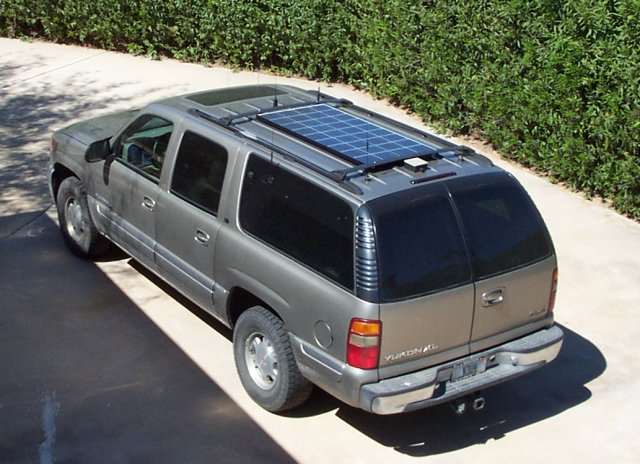 The N7UV Mobile - GMC Yukon XL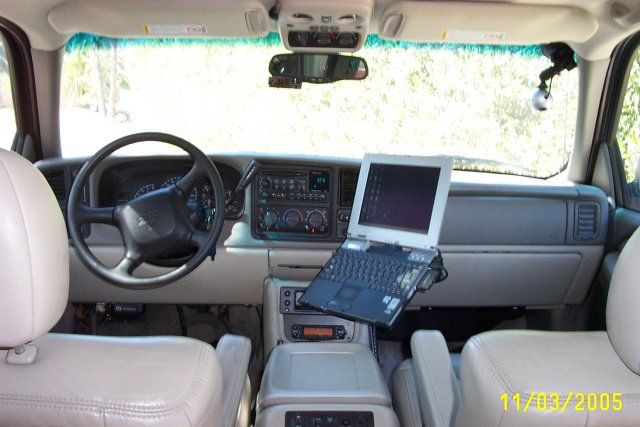 Looking forward from the rear of the cabin - note the windshield-mounted webcam on the upper right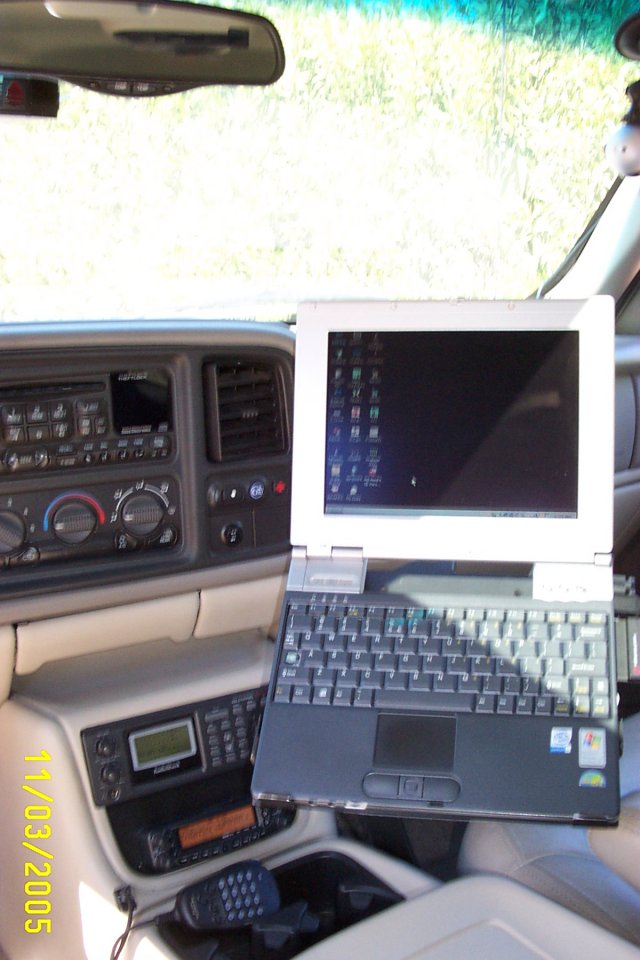 The command center
- FT8900 quad-band mobile transceiver
- PRO2052 scanner
- VROOM Via 10000 computer with 4 USB sound cards, 5 USB serial ports and 1 windshield-mounted webcam
- Mobile WiFi connection using AirLink101 G USB dongle and external antenna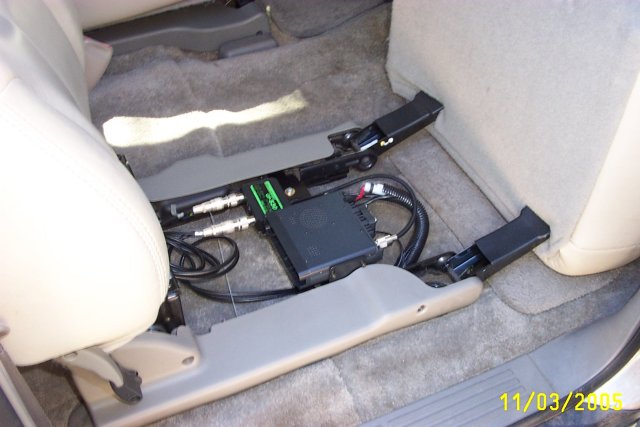 FT8900 main unit under rear seat, complete with antenna diplexer for 10m/6m and 2m/70cm/33cm ops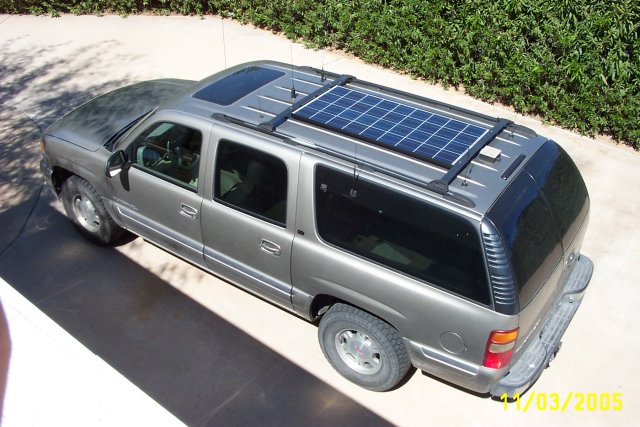 From the outside
- 125W Kyocera solar panel
- 5 NMO mount antennas including
| | | |
| --- | --- | --- |
| | 1 | 2m/440 MHz dual-band |
| | 1 | 2m APRS |
| | 2 | 150/450/900 MHz triband |
| | 1 | 6m or 10m monoband |
- 2 on-glass cellular antennas
- GPS receiver
- Mag-mounted 8dBi 2400MHz omni (for WiFi)
Other features not so visible
- Dual batteries (secondary for radios only)
- 2 MDS 900MHz radios for RR ATCS usage
- Valentine 1 Radar Detector
- PRO2053 Remote-Controlled Receiver
- DVD Player with 9.6" LCD Display
Computer Mounting Bracket Detail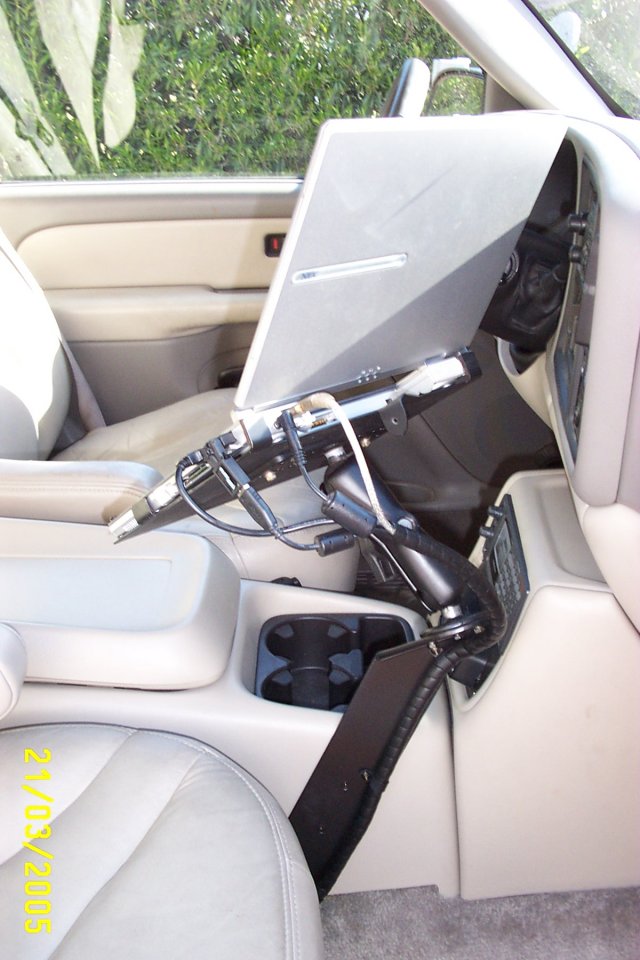 Side view of mounting assembly - support arm made from 0.19" T6061 aluminum stock, 2.6" wide, formed on a hydraulic brake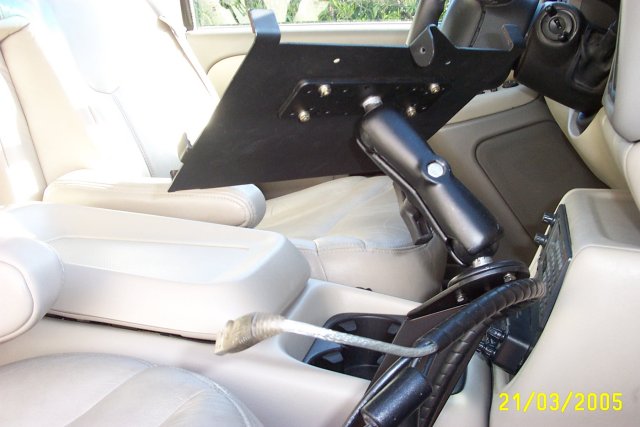 Closeup of RAM mount and computer tray at end of RAM mount - tray is custom, from 0.062" T6061 aluminum sheet, hand-braked in vise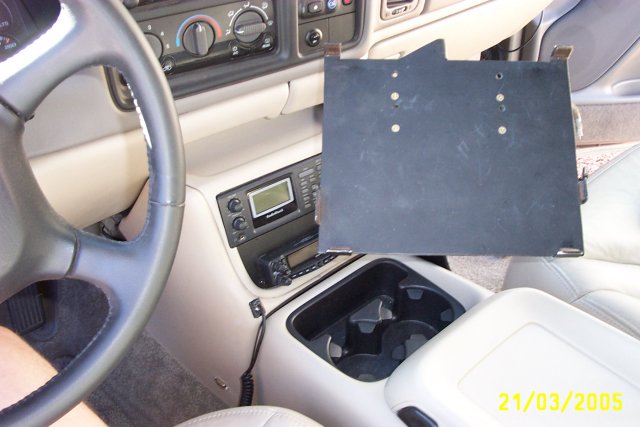 From driver's seat, looking at computer tray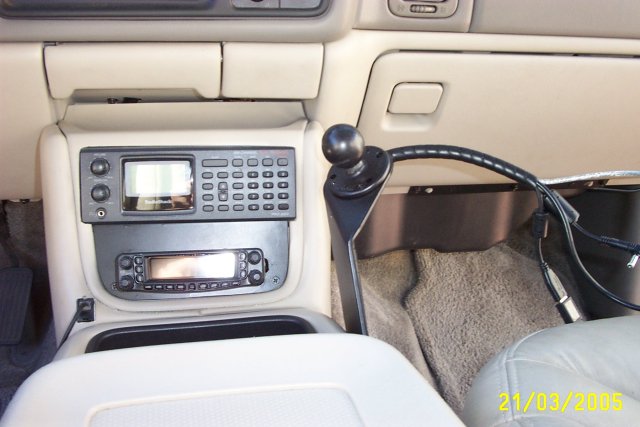 RAM ball atop support arm - all cables in spiral-wrap nylon for a neat install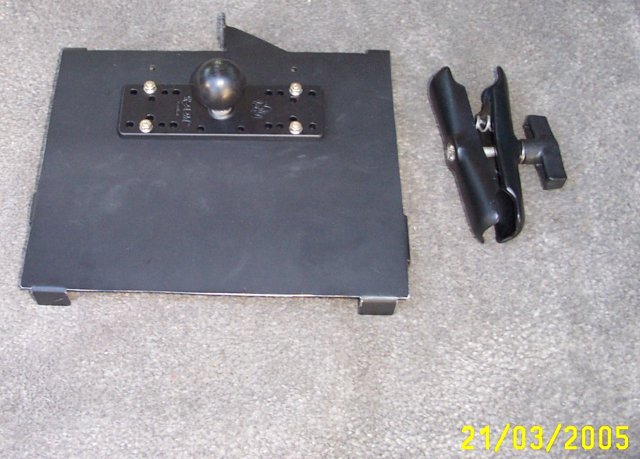 Mounting tray underside with RAM mount assembly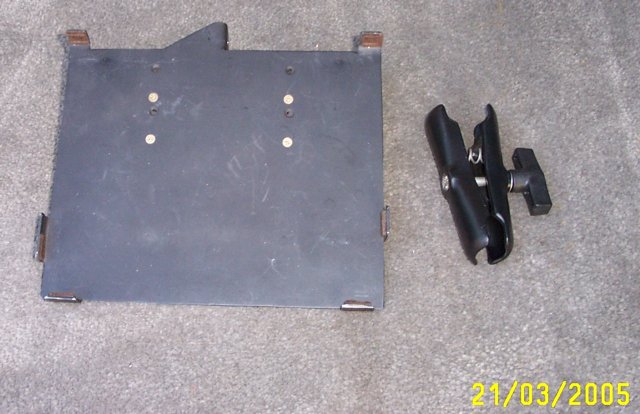 Computer tray topside with RAM mount assembly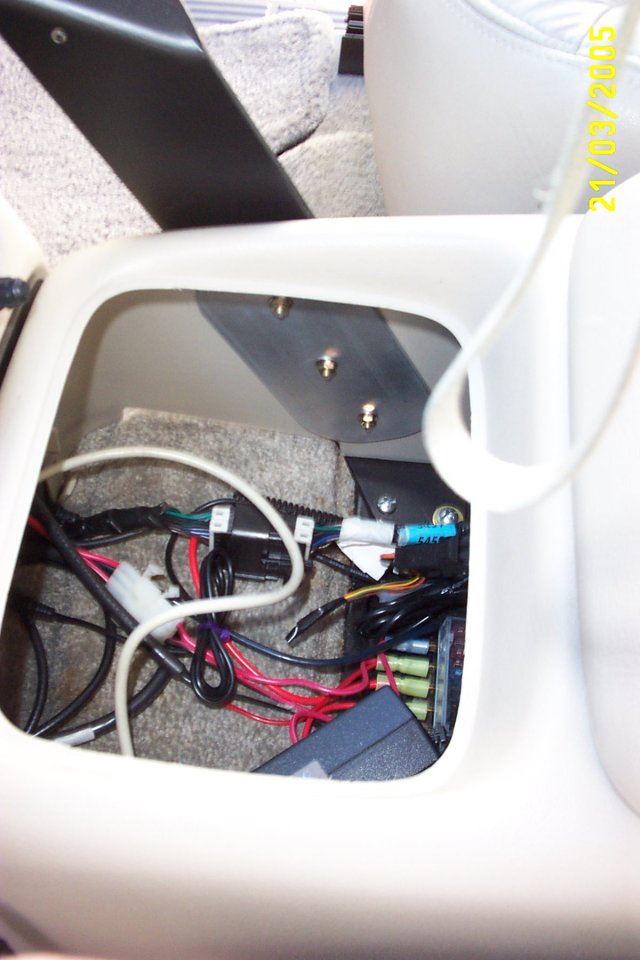 Looking into center floor console, support arm (black) on passenger side of console, inside of console shows detail of 0.062" T6061 aluminum reinforcing plate. Note that foot of support arm is screwed to factory center console baseplate.
Support arm was fabricated with two bends - the one on top is approximately 45 degrees in two dimensions, while foot is 90 degrees by 45 degrees.
System Block Diagram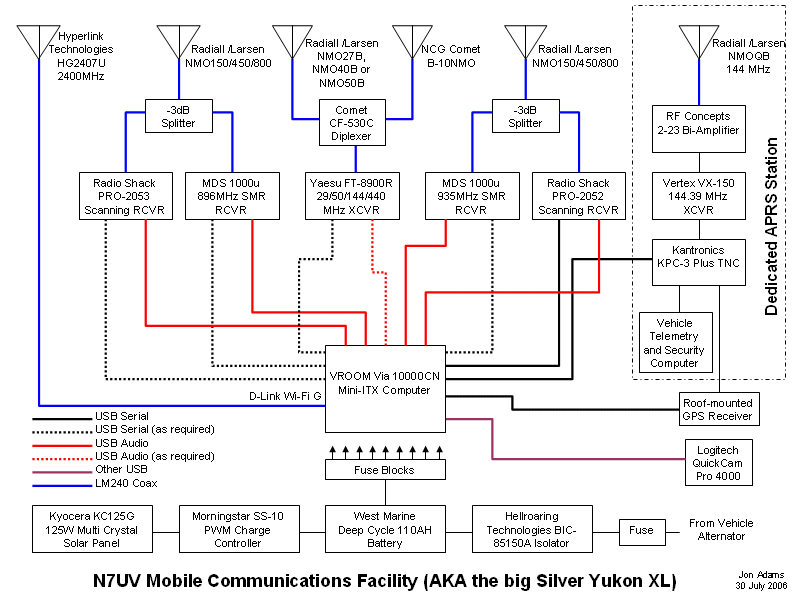 Here's a block diagram of the vehicle's electronics - No, the alarm is not shown on this, but it's a good one.
send me email at n7uv (at) jonadams.com
Home - Exploring - Amateur Radio
Railroading - Cool Links - Work - Words
Mountain Biking - jonCams - Thesis - WiFi
Copyright © 2006 Jon Trent Adams
jon (at) jonadams.com