Last time we visited the roof, the amp followed by the FM BCB notch filter was now in the die-cast enclosure, but not actually attached to anything.  Now it finally has a home, at least for now, on the tripod leg. It required a visit to Artie's Ace Hardware in Phoenix at Tatum and Thunderbird, which until about 8 hours ago was unknown to me as a purveyor of a near infinite number of different kinds of metric fastener! Only 4 miles away, it's a treasure to know that I can get an M4x8 mm pan head screw even late in the afternoon.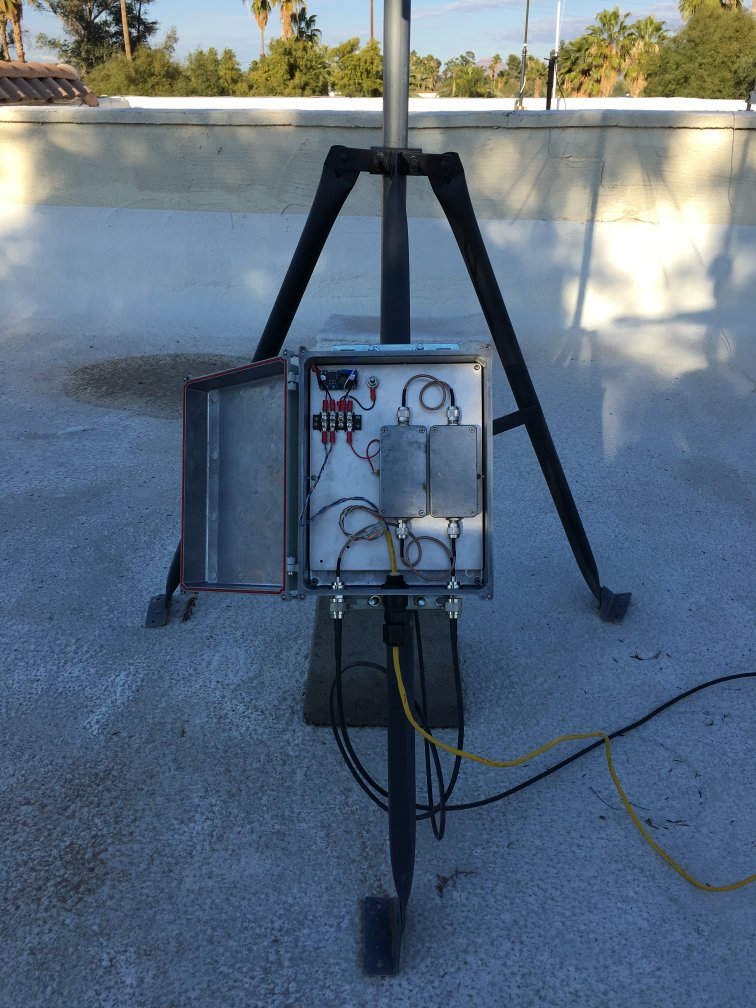 The metric hardware was required to install the steel mounting ears on the die-cast enclosure; those mounting ears accept the muffler clamps that hold the whole thing to the leg of the tripod. Later on this winter I'll bend up some 0.032 Al sheet to act as a sun shield and remount the box on the north leg with the shield to keep it cooler during the summer. I still need to do something permanent about the power for the amp, it's currently the solar power setup I made a couple weeks ago.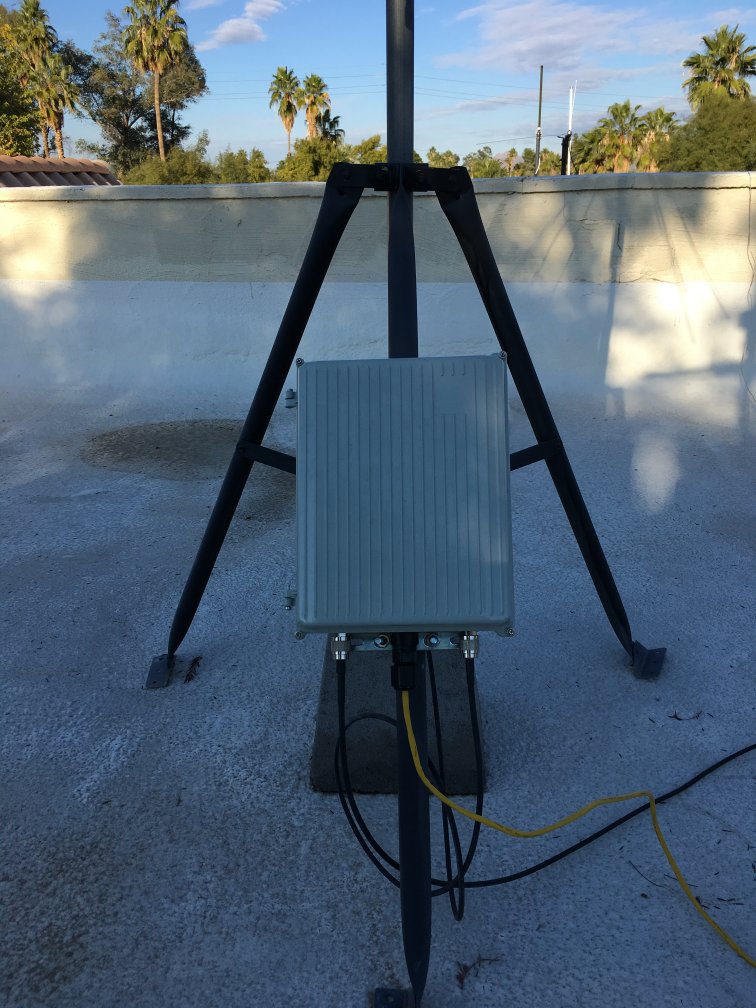 Left is input, right is output. Runs on any voltage up to about 32 vdc and down to about 7 vdc. The internal dc-dc converter keeps the amp supplied with an even 5.0 volts.
With this amp in place, my stack'o-scanners is just bangin' along. I've got great reception, and no FM BCB interference. And, there's space in the enclosure for a future Arduino or Raspberry Pi, as well as the necessary network connection.