At least the first 499 MHz of the band tonight.
The setup is the following diagram – the PCR-1000 is on the leg of the first 3 dB splitter for now.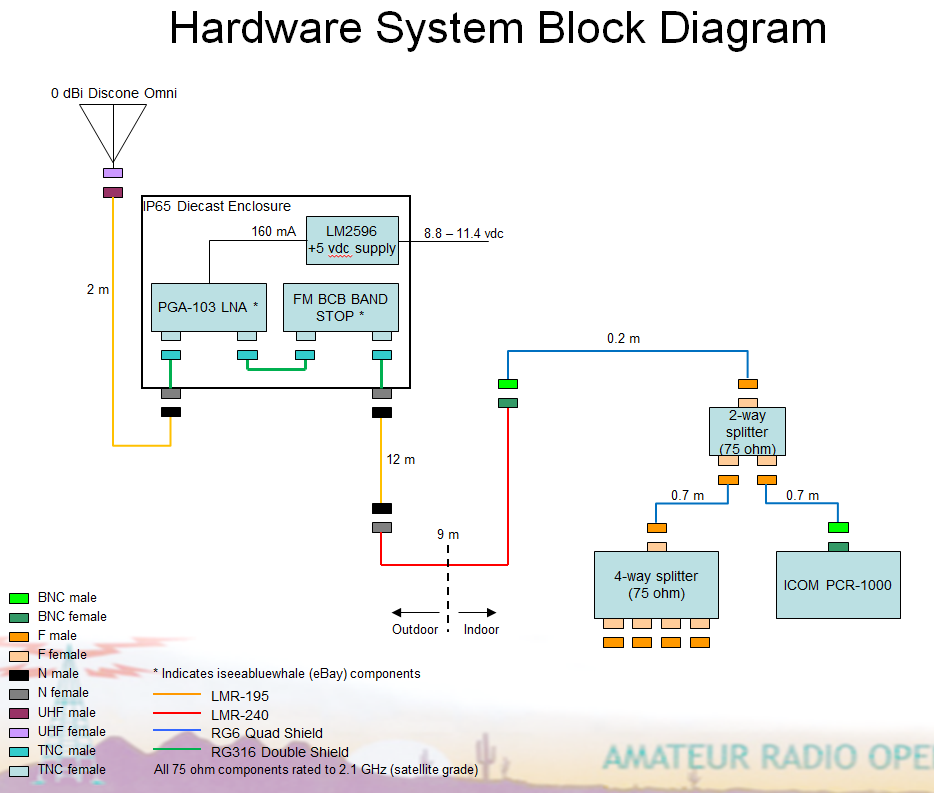 Even with the amp in place, I'm still getting a super low noise floor in the more quiet parts of the spectrum. This is cool!