To recap: I've taken the LNA that I purchased from iseeabluewhale on eBay and put it into a diecast aluminum box (purchased 10 of those from wonderco_buy on eBay as well). The TNC pigtails came from my friend Chris' stash. The other bits and pieces came from the fossil beds of the garage.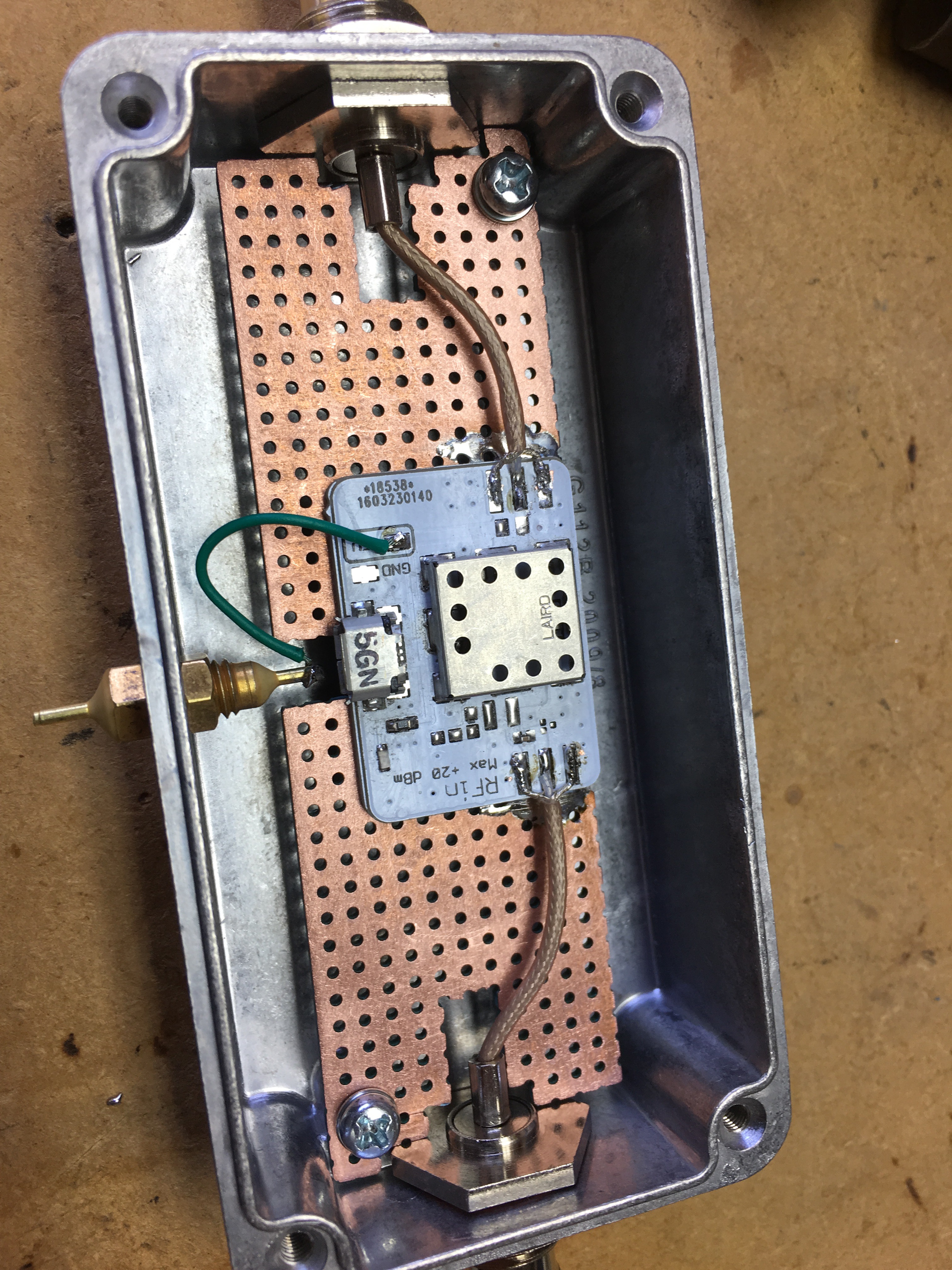 Turned out to not be so tricky to get the thing mounted and connected.
Put it up on the roof behind the FM notch, and powered by 4 NiMH batteries.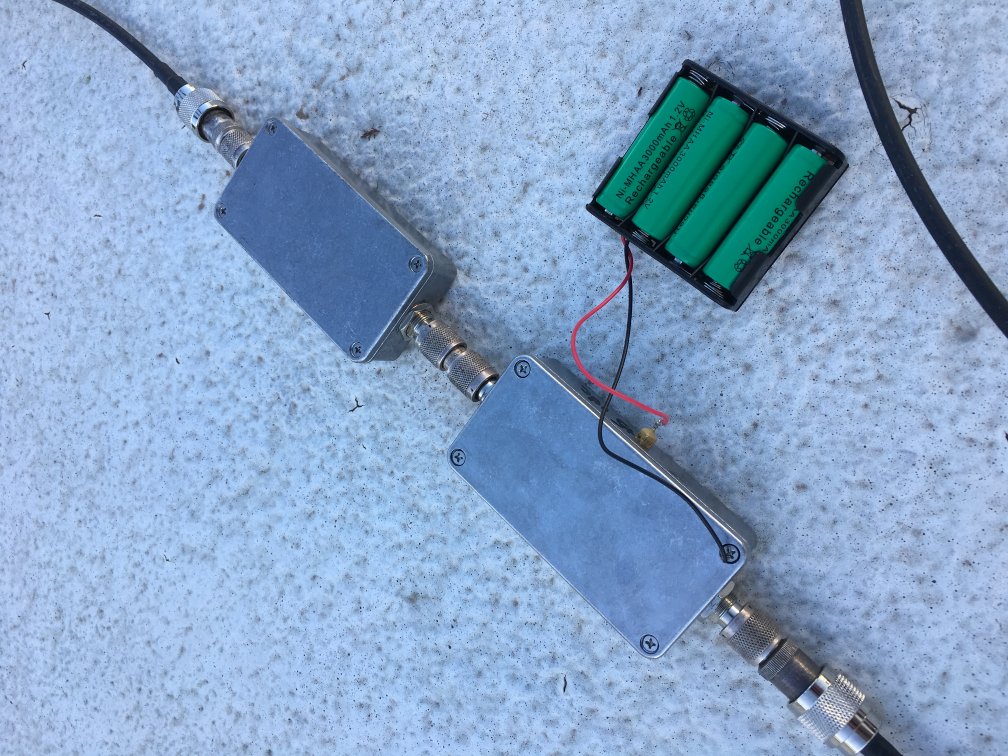 First test – sweep 100 – 200 MHz and see what it looks like. Hopefully it looks just like the sweep from last night, just 20 dB higher.
100 – 200 MHz Pre-LNA, with filter, from last night (red peak, green instantaneous):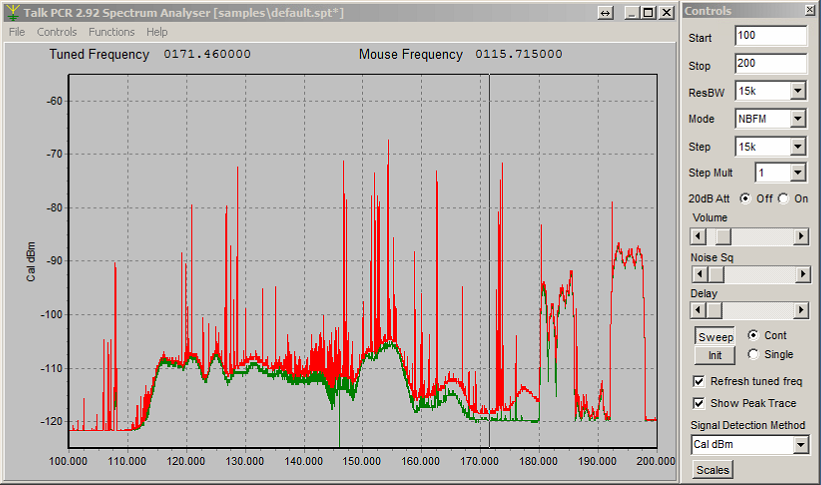 100 – 200 MHz w/LNA, with filter: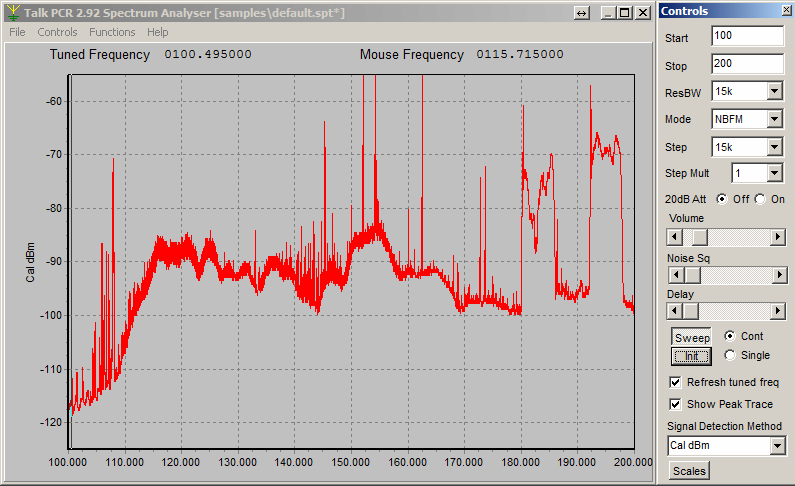 No obvious instability or oscillation. All the signals I can hear, like NOAA weather, Arizona DPS, aviation AM, even the residual signals from FM broadcast, all clear and crisp. My my my. Looks like pretty good fidelity.
Now I've just got to get a source of stable dc power to the amp! And I like these little boxes…