Living next to a large hub airport, and having a good view ADS-B-wise of the airport and a to 200+ nm around it, I get to see flights come into PHX, unload and load, then take off. Case in point: AAL1920.
The route it's currently on is LAX-PHX-MIA. My ADS-B receiver first heard its beacons when it climbed over the Santa Ana mountains in Orange county. It's now approaching Deming NM and it should drop off my display very soon.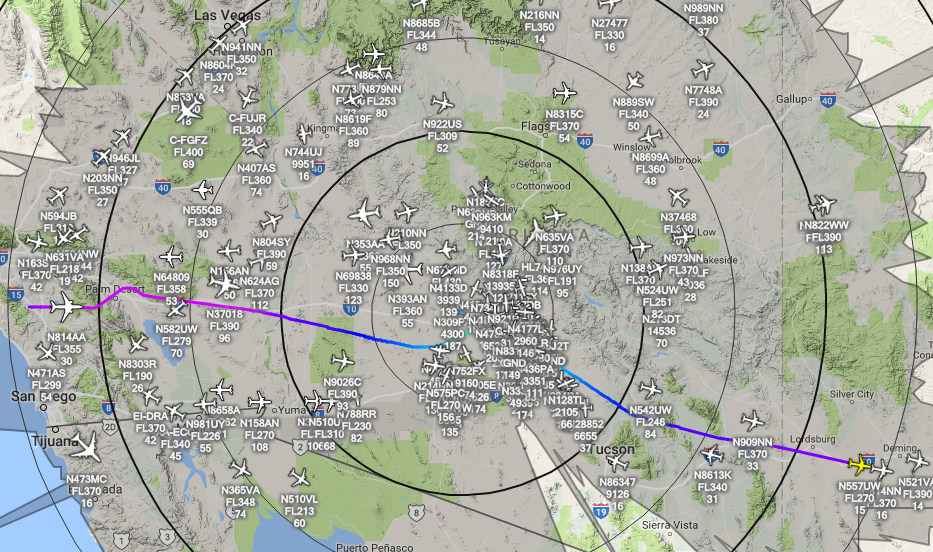 Total time recorded is almost 2-1/2 hours, and nearly 9000 position reports.
When zoomed in on Sky Harbor, the path is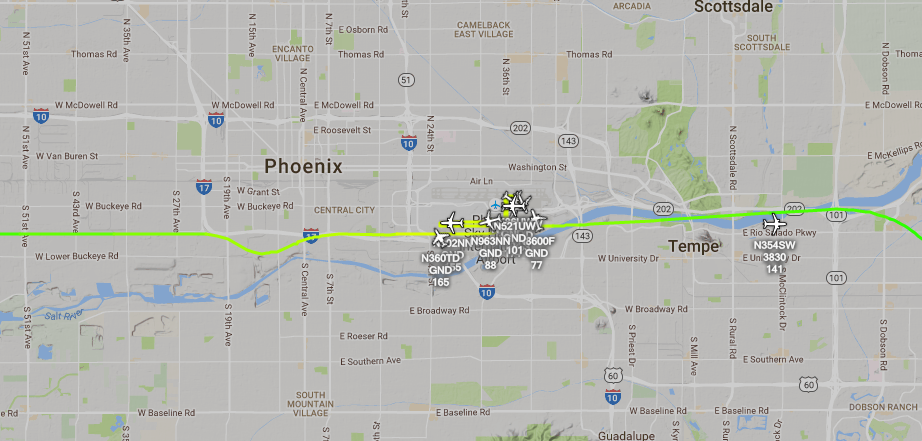 What I find interesting is that as the plane was on final landing to the east (right), it did a little bump in the path just a few miles before the runway. Why? Avoiding a PHX PD copter? Dunno.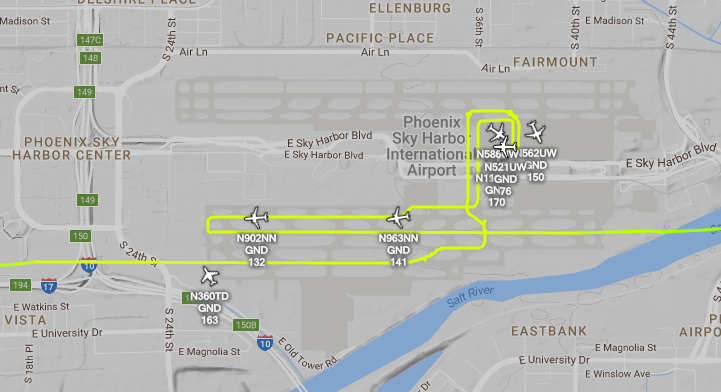 Once it landed (rwy 8R), it taxied to the even-number side of the A15-A30 part of Terminal 4. Kinda looks like gate 16 or 18.
After loading up its passengers, it taxied out and took off to the east on runway 8L.