I have a (very small) radio comms site in southwest Arizona, atop Oatman Peak/Hill. Only 1400′ or so in elevation, it's a clear view from there to perhaps 50 miles of I-8; it's also a clear radio view to about 100 miles of UPRR Gila Subdivision railroad.
The problem is that right now I do not have commercial power. Not to worry! This is Arizona and there's 350 days of sun.
Today I swapped out the 15 year-old 125 Kyocera solar panel with a Rich Solar 190 W panel. Essentially the same physical size. Way more efficient. I only messed up one of the 4 stainless steel bolts that hold the panel in place, it galled before I could get a quarter turn on the nut. Nonetheless, I was able to put the new panel in place, and the dc current went up around 25% and the high side voltage from 17+ to 21+ volts.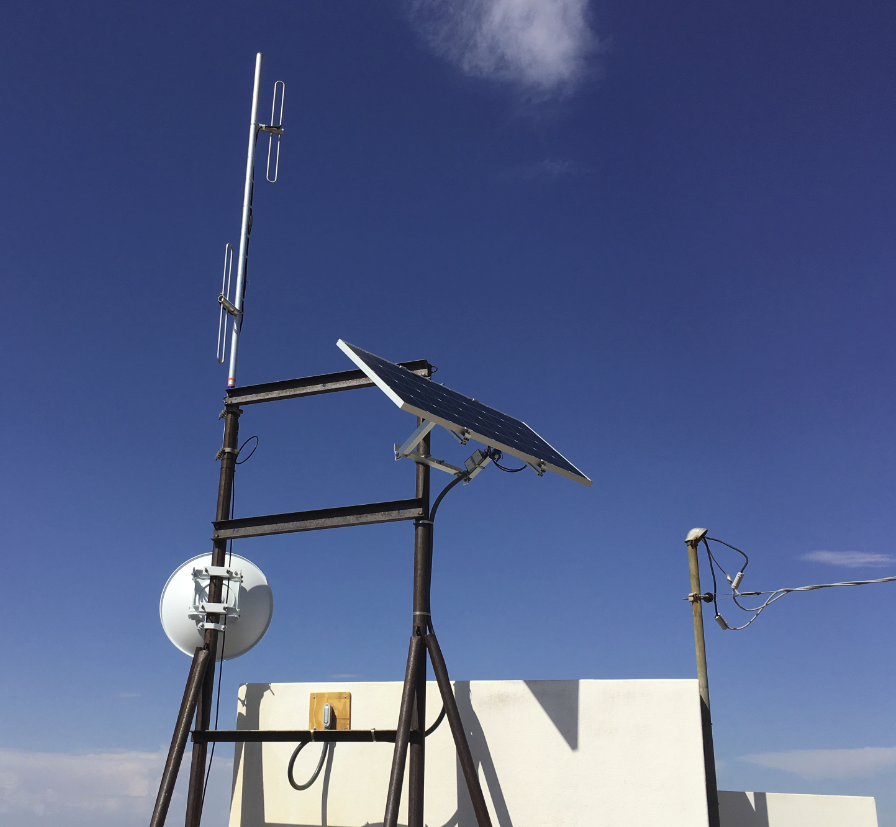 Yes, there's a power line drop from APS, but there's no meter. To get a meter, I'll have to first have APS remove the drop, call the county to get a permit for a new electric service, replace the ancient entrance panel with a modern one, get the county to come out and inspect, then call APS to reconnect the feed. It's fun, but it takes time.
But now, with 190 W of peak solar on the mast, I have enough to run a 15-17 W dc load continuous, even through three days of winter storms. And if I upgrade the batteries to 24 Vdc, maybe 18-20 W! Lordy-be. Makes you realize how hard it is to be off-grid.