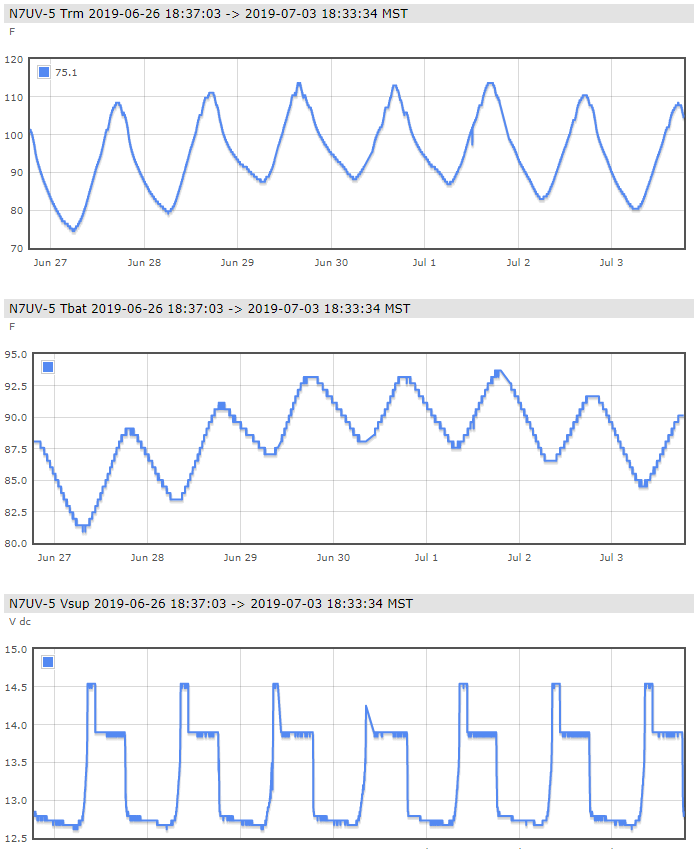 This one's sitting in an 8x8x8′ fiberglass box about 25 miles west of Gila Bend, AZ. A 125 W solar panel provides the charge current, and a nice little MPPT charger manages the battery charge. The battery temp sensor is another TMP36, inside the usual black plastic battery box, in intimate contact with the battery case. The room temp sensor is an LM34, glued to a small piece of Al sheet, about 4′ above the battery, around midway in the room and free to the room air.
Link to the above data is
https://aprs.fi/telemetry/a/N7UV-5?range=week
There's little load on the battery right now – hope to correct that soon with a Raspberry Pi and a few other widgets. Appears from analysis that the system can support a 12 W continuous load, even through the depths of winter and 3 days of gloomy skies. Only way to know for sure is to test it.