Before I left on a trip this past week, I was able to shoehorn all the components (GPS receiver w/integrated antenna, dual-band Wi-Fi module with external antenna input, 4-port USB hub, TTL to serial to USB adapters) into a single plastic case. It's not yet weatherproof, but at least it's splash- and rain-resistant.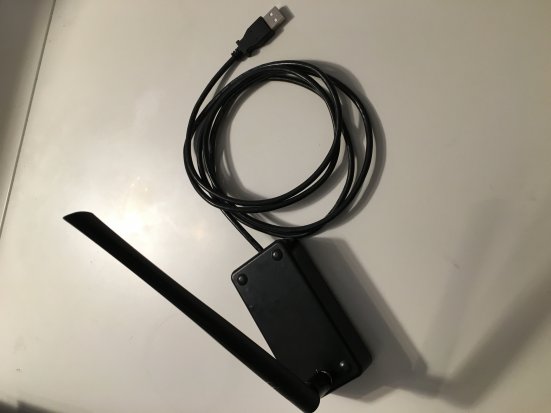 The original cable on the USB hub was only a meter, so I grabbed a 2 m cable from the box, whacked off the end, and replaced the shorter cable.
I used double-sticky foam squares to create an electronics sandwich, with the GPS antenna at the "top" of the stack, the Wi-Fi below, and the USB hub at the bottom. The cable passes through a silicone-sealed hole in the case, and I removed the SMA-RP female from the Wi-Fi dongle and replaced it with a short RG178 cable and bulkhead SMA-RP connector that pokes through the top of the case.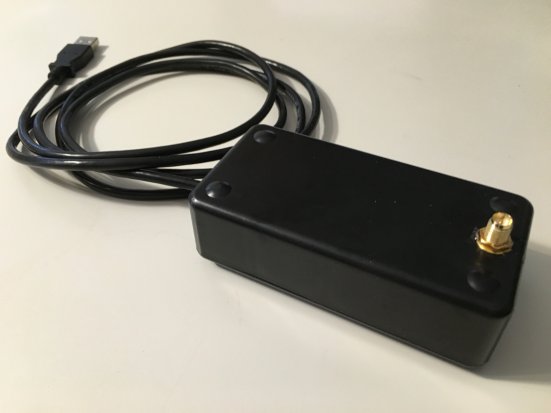 As one can see, the box is a cheap one from Radio Shack or similar, it's some kind of ABS. The box's lid, which would usually be on the top, is now the bottom of the assembly. I silicone-glued 3 NdFeB rectangular magnets to the inside of the lid, and put 4 rubber-bumper feet to reduce any potential surface marring. Next, I took the thing out for a drive on a local freeway to see if it'd blow off. It did. I adjusted things a bit by getting rid of the rubber bumper feet, and replacing them with electrical tape on the outside of the lid for more of an anti-skid, compliant surface than the bare plastic alone. The next drive, and subsequent ones this week, proved that the widget is now fairly stable even at "high" highway speeds. I thought about painting it white to reduce heat absorption, but that would make it have higher visibility and I'd prefer to stay low profile.
In taking it for a drive or two around the neighborhood, it matches my mobile setup almost exactly in reception, and takes all of 30 seconds to deploy when getting a rental car.
I'm wondering if I can somehow add a temperature sensor inside and read it via the USB. But that's not so important.